Cathie Wood's ARKK Lures Almost $1 Billion Even as ETF Sells Off
This article from Bloomberg may be of interest to subscribers. Here is a section:
But for some investors, "it's opportunistic investing," said Chris Gaffney, president of world markets at TIAA Bank. "Maybe it's an opportunity to rebalance and buy some of these big-name, good companies that have been in this correction and the prices are cheaper."

The S&P 500 is on pace to notch its second consecutive week lower, but retail traders haven't been deterred by the volatility. They've become a reliable support pillar for the market, plowing cash toward stocks for nine straight weeks.

Partly, it's a habit developed during the Covid-19 crash -- and one that's proving stickier than many expected. Back then, buying during the March lows proved very profitable, including
for ARKK enthusiasts.

Gaffney says there's a swath of investors who are wary of missing out on any other potential big run-ups in prices. "You always get some people who feel like, 'I missed out on the last big run, and I'm not going to miss that again, so I'm going to get in now when prices are cheap.'"

In a secular bull market buying the dip always works. It becomes engrained as the go-to strategy for investors to get a position at a discount. As interest returns, the assets leading the secular trend break higher, the decision is vindicated and buying the next dip becomes an even easier decision. One way to know that a bull market is over, is the buy-the-dip trade fails.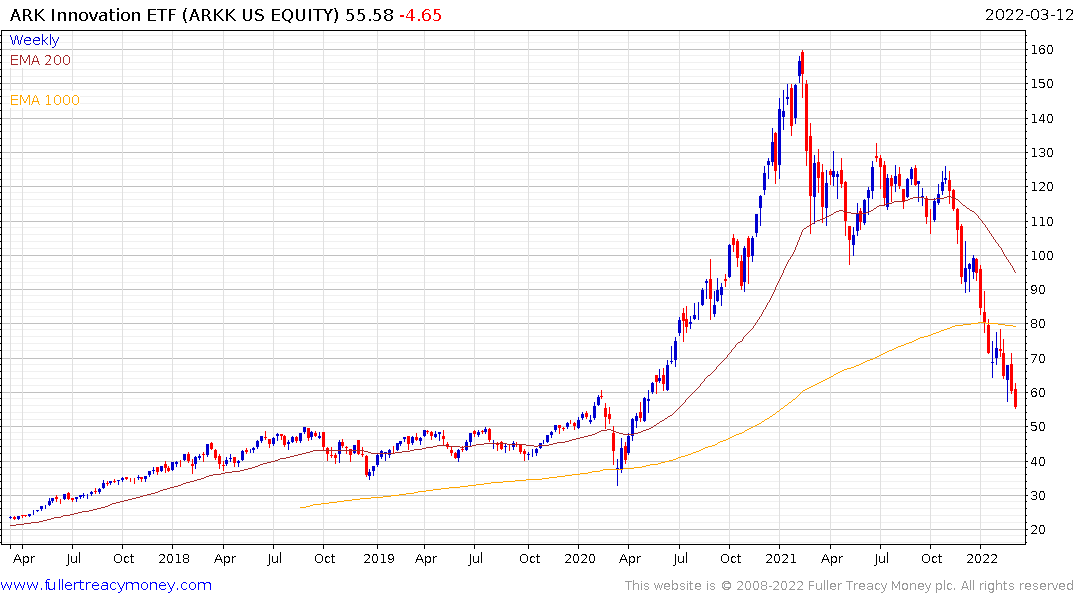 The ARK Innovation ETF broke lower today to further extend its downtrend. It bounced in line with just about everything else over the last week but was unable to sustain the move. The portfolio is filled with companies that did well during the pandemic and had no issues raising capital when liquidity was abundant. Today waning consumer sentiment, less liquidity and higher yields are weighing on the speculative innovation sector.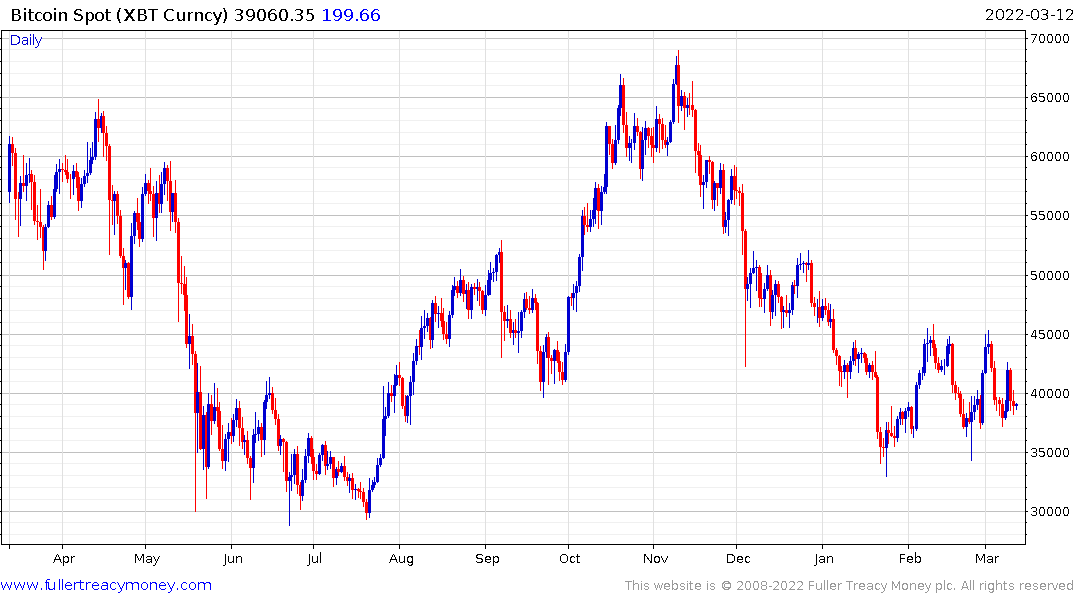 Bitcoin continues to hold the $35,000 level. It's a risk asset since it does well when liquidity is abundant and falls when it is not. Therefore, the short-term sequence of higher reaction lows will need to hold if support building is to be given the benefit of the doubt.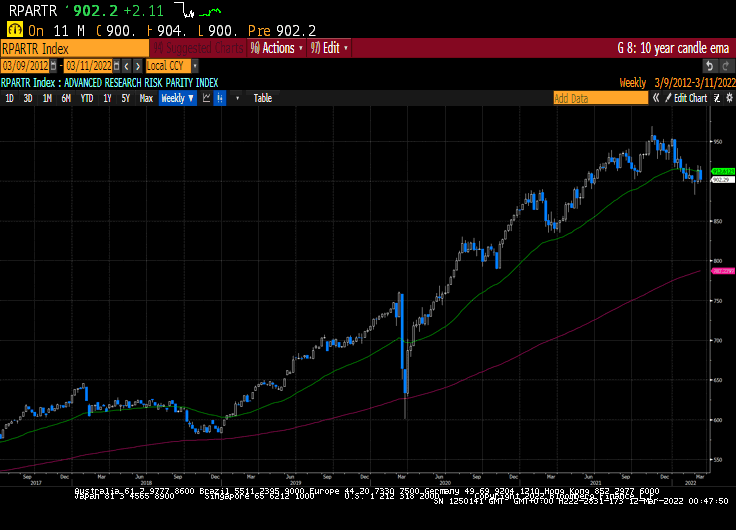 One of the biggest and most successful trends of the last few decades has been risk parity. It switches between bonds and equities using volatility to weight positions. It works when there is an inverse correlation between the two asset classes. The Index is currently pausing below the trend mean because stocks and bonds are falling together. It will need to sustain a move back above 913 to confirm a return to demand dominance.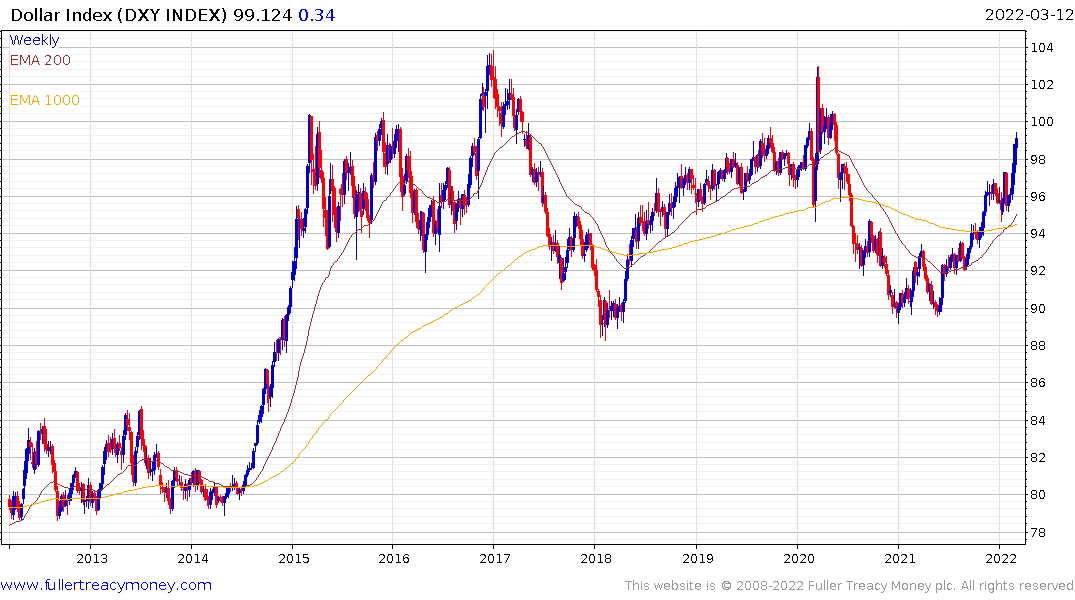 The correction in risk parity strategies is pushing up the Dollar as funds move to cash.
Back to top