Cars Are About to Get a Lot More Expensive
This article from Bloomberg may be of interest to subscribers. Here is a section:
Consider a car manufacturer with $100 billion in sales. A 10% decline in sales volume would push earnings before interest and tax down by 40%, the Boston Consulting Group has estimated. That's an optimistic scenario — and this analysis assumed the company could eliminate all variable costs such as raw materials and labor. In the current situation, that's not quite possible.

No doubt, carmakers could digest the rising cost of production a bit longer by reducing incentives and discounts they've used to lure buyers. But that's already been happening in the world's largest auto markets, the U.S. and China, and you can't trim back enticements forever.

Companies have few options to offset creeping manufacturing expenses. With prices already high, consumers aren't going to be as liberal with their wallets. So far, they have been willing to
accept a 12% premium, or around $5,000 over the sticker price, according to Kelley Blue Book and Cox Automotive. But a U.S. vehicle affordability index has started ticking down, signaling people are beginning to think twice before splashing out. Almost 40% of those who were going to buy cars have now put off their purchases.
The challenge for consumers is prices rarely go down after they go up because companies pocket margin. That's as true of cars as it is of every other product. The additional premium companies are no enjoying will help as they redeploy resources towards developing electric replacements for their biggest sellers. That was going to happen anyway so in many regards the current go-slow on production is being welcomed by manufacturers.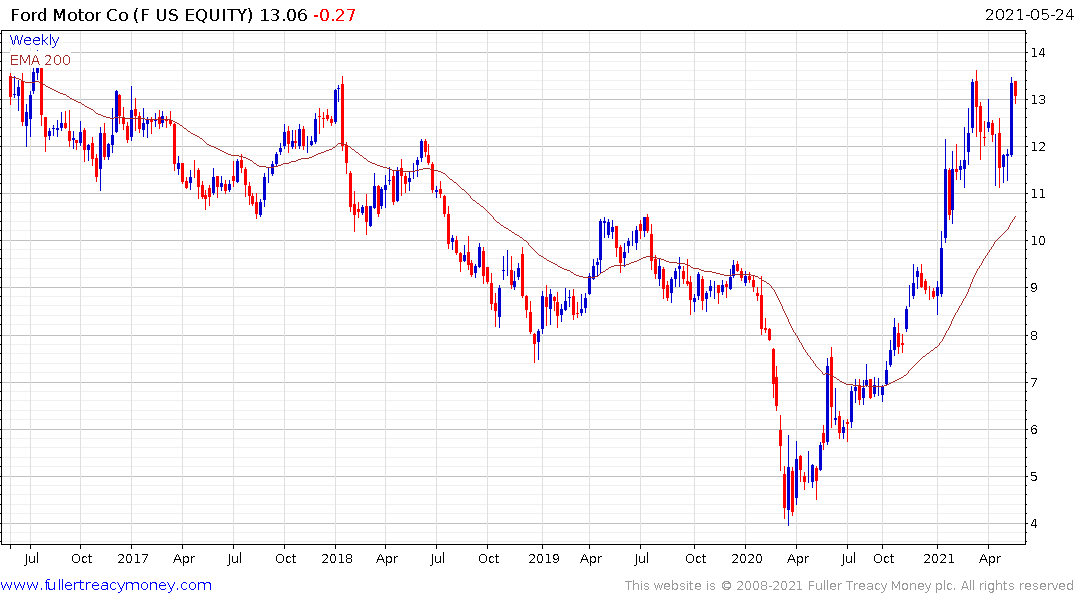 Ford rebounded impressively last week to retest the upper side of its range and remains on a recovery trajectory.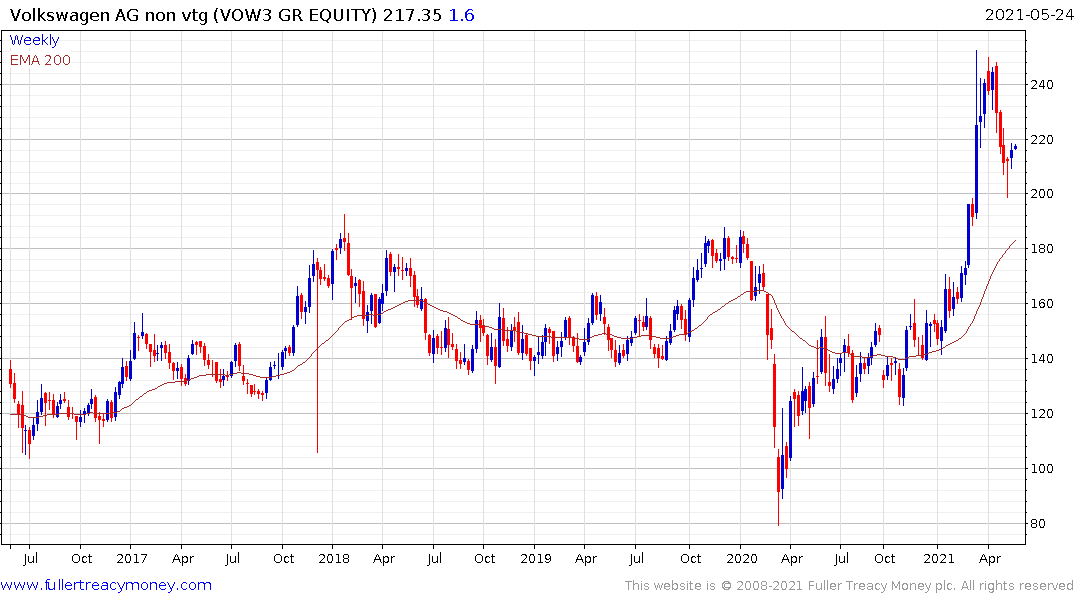 Volkswagen is consolidating in the region of its previous peaks.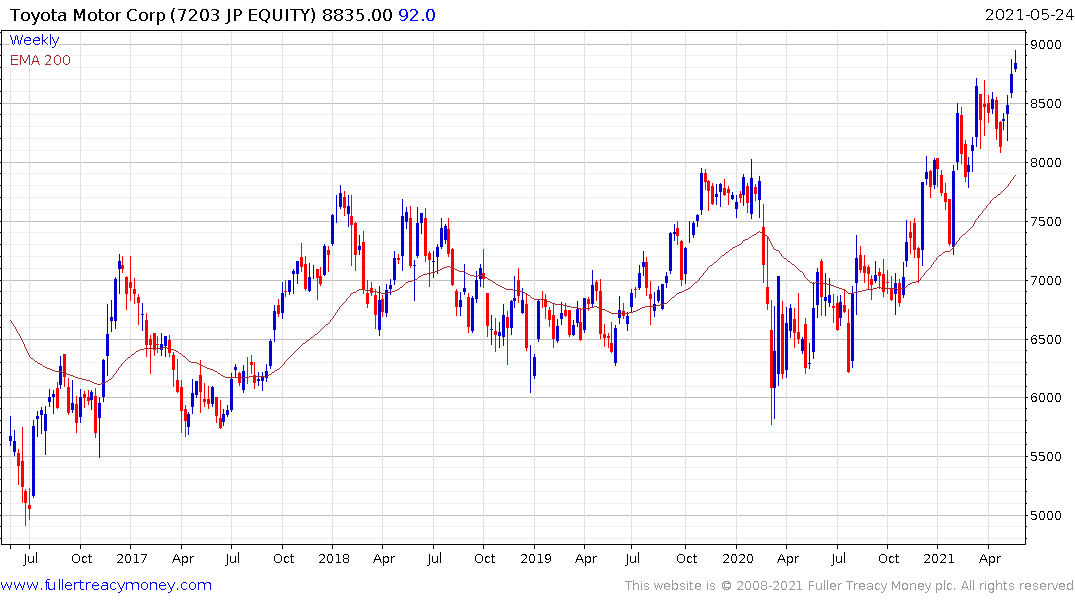 Toyota is also firming in the region of its previous peaks.
Back to top