Carnival Ship in Italy Lockdown as Suspect Virus Traps 7,000
This article by Alberto Brambilla and Jonathan Levin for Bloomberg may be of interest to subscribers. Here is a section:
The ship was bound for La Spezia in the Liguria region, with 1,000 crew and 6,000 passengers, 750 of whom came from China, a port spokesman said.
It is looking like the ill person did not in fact have the coronavirus but the fact that 1/8th of the passengers are from China highlights just how influential Chinese tourists are for the global sector. The cancelling of flights both to and from China is going to have a material effect on all tourist destinations and the longer it lasts the greater the impact will be.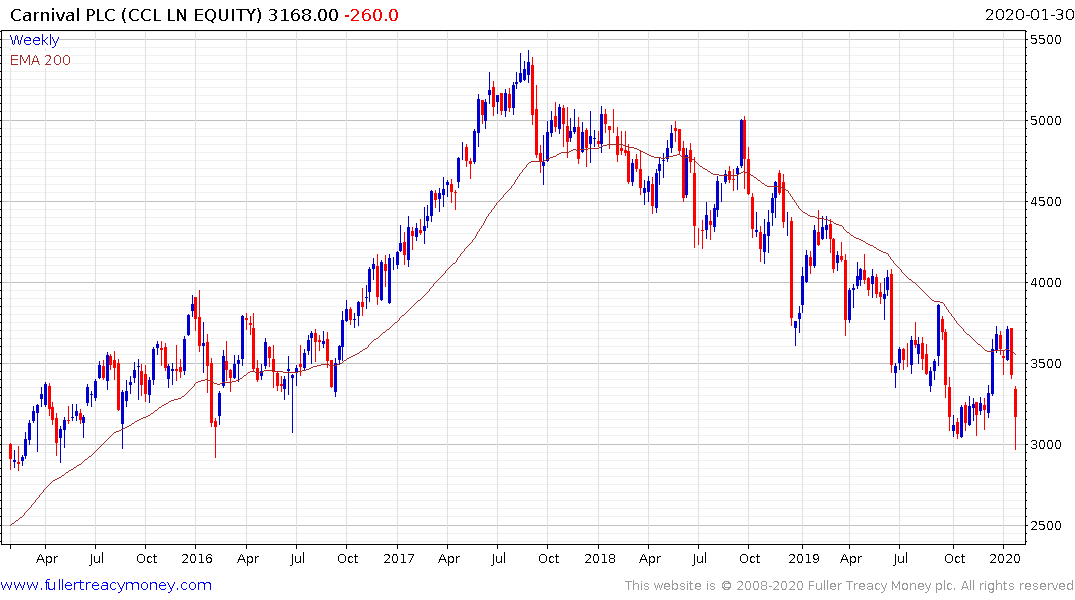 Carnival pared its decline through to the close but has been in a consistent downtrend for three years and a sustained break above the trend mean will be required to confirm a return to demand dominance beyond short-term steadying.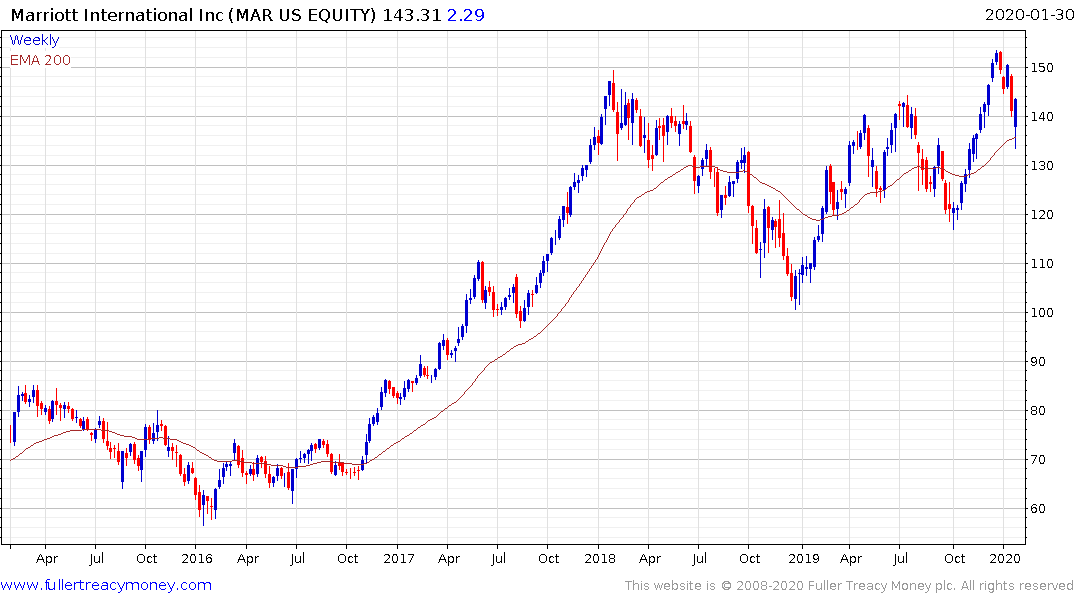 Marriott International loaded up on debt to buy Starwood. It is currently trading on a price/book of 54.96 and has a debt/equity ratio of 420%. In order to continue increasing the dividend and occasionally buying back shares the company needs to continue to boost occupancy rates.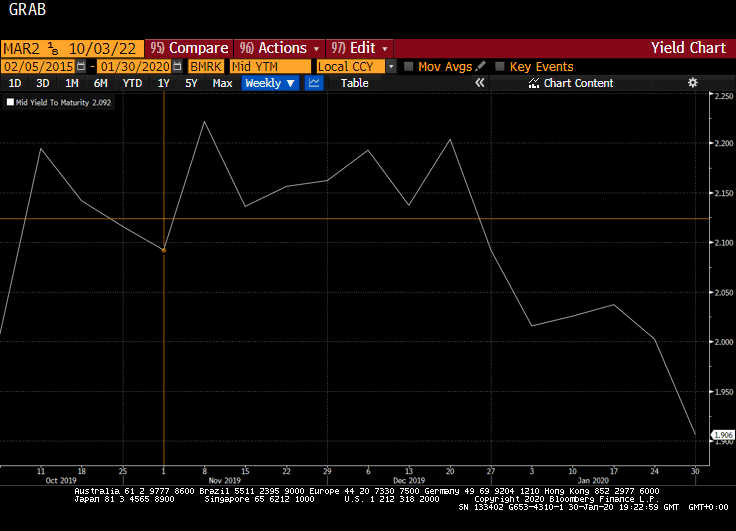 Right now, the 2.125% October 2022 bullet bond with $550 million outstanding yields 1.9% and is BBB rated. That's about 60 basis points over the 2-year Treasury yield. The company has about $1.1 billion maturing in 2021 but the big slug of refinance risk is in 2024 when a $4.5 billion loan comes due. The share continues to reflect a benign outcome and is still trading above its trend mean.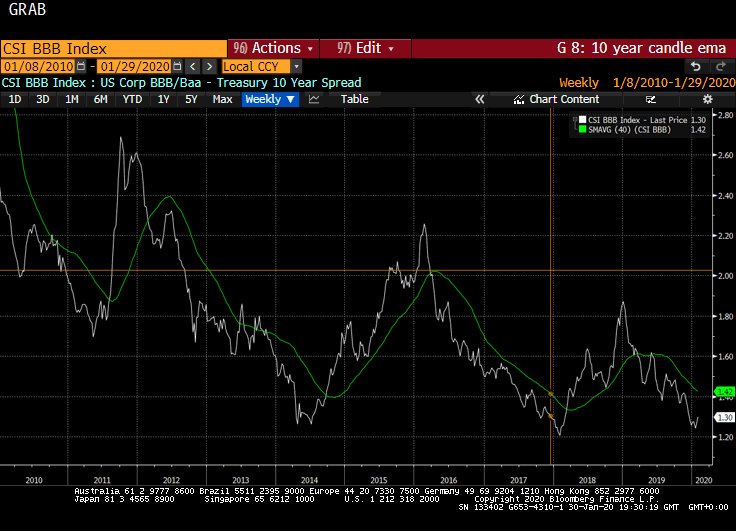 BBB spreads remains reasonably well contained but there is tail risk in the sector because of so many highly indebted companies like Marriott in the sector. High yield spreads look at a leg higher over the last few days because of the risk of downgrades or "fallen angels" as a result of a potentially prolonged Chinese quarantine.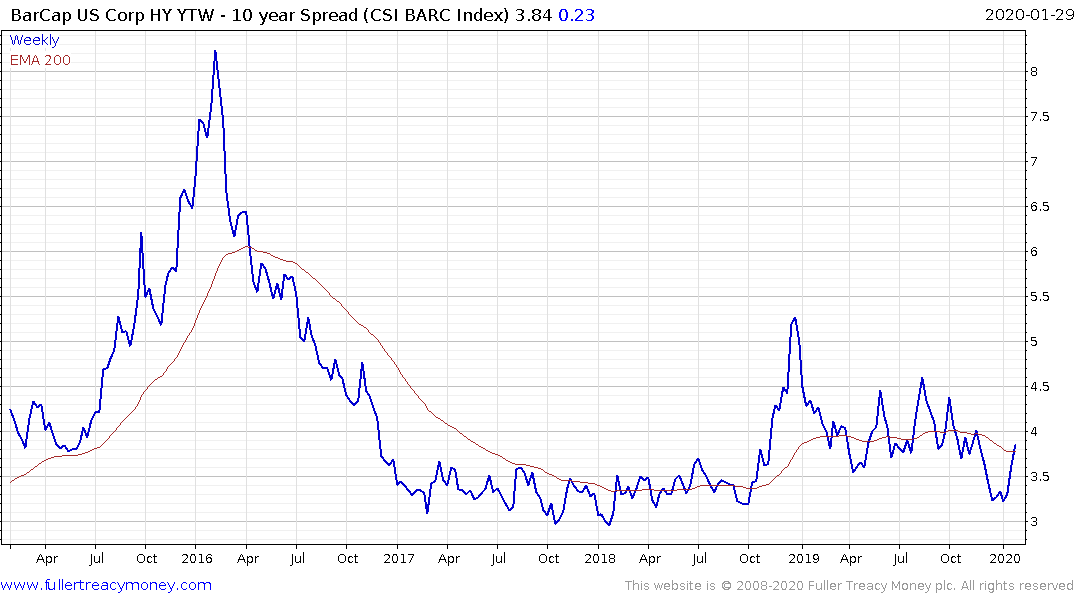 High yield spreads are an important lead indicator for the stock market because credit tends to lead. A surge through 500 basis points has generally been associated with stress in the stock market.
Back to top