Canada's Canopy Growth shares jump 11% on deal to develop industrial hemp farms in New York
This article by Thomas Franck for CNBC may be of interest to subscribers. Here is a section:
Canopy Growth has been granted a license by New York state to process and produce hemp with the help of efforts by Gov. Andrew Cuomo and U.S. Sen. Charles Schumer.

Canopy Growth hopes to establish large-scale production capabilities focused on hemp extraction and product manufacturing within the United States. Depending on board approval of a specific site, Canopy plans to invest between $100 million and $150 million in its New York operations, "capable of producing tons of hemp" on an annual basis.

The company is currently evaluating a number of sites in the Southern Tier of New York, which will become one of its first extraction and processing facilities outside Canada. Management hopes to announce the specific location within 100 days.
The outlook for US Federal legalisation or reclassification of cannabis took a hit with Donald's Trump's electoral success, given his antipathy towards the sector. However, Canada went ahead and became the first major economy to legalise cannabis and its companies have a head start on possible US competitors in the event the political climate in the USA changes.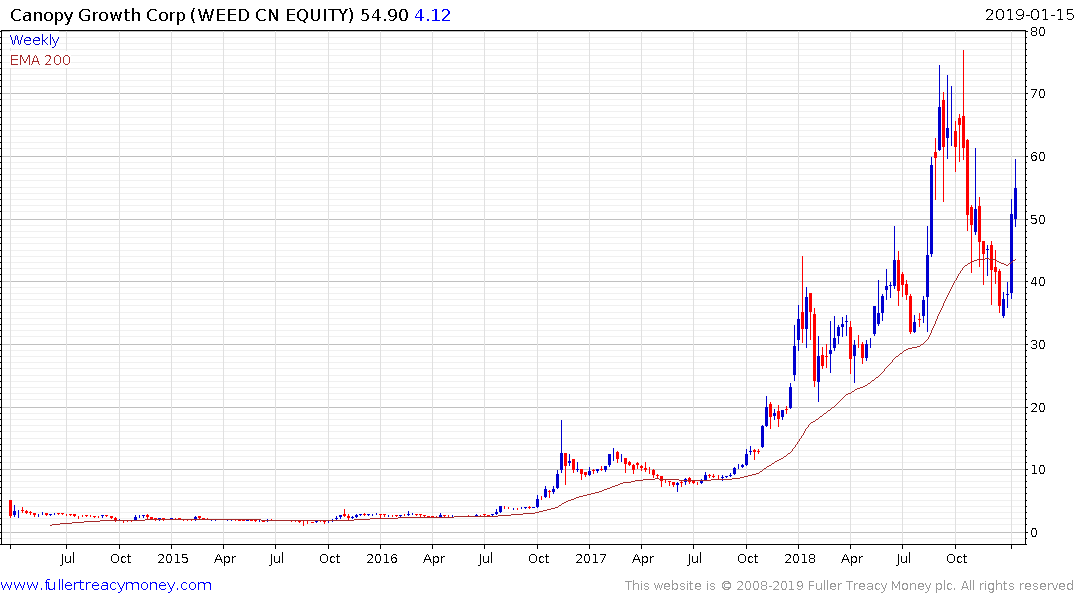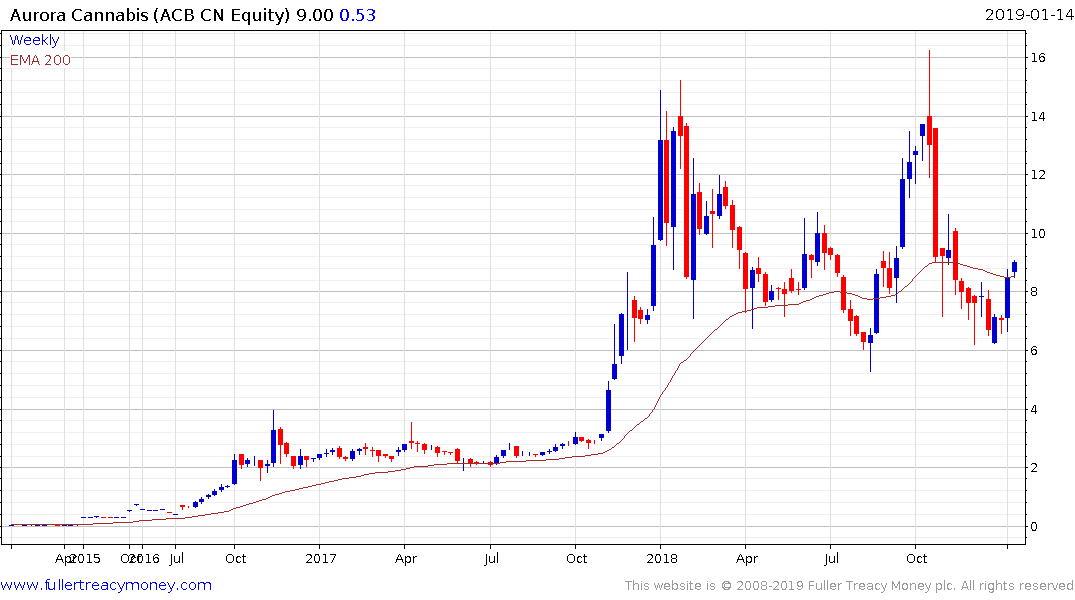 The majority of shares rallied sharply into the legalisation date and pulled back sharply immediately afterwards. The last week has seen a number rebound from the region of their respective trend means and recovery potential can be given the benefit of the doubt provided they hold their recent lows.
Back to top