Can Marijuana Help Biden Heal a Divided Nation?
This article by Tara Lachapelle for Bloomberg may be of interest to subscribers. Here is a section:
What's more notable is that unlike in the past, all of this happened without much of a public uproar. To be fair, there have been bigger concerns on Americans' minds these days. But this is the moment that cannabis companies and their investors have been waiting for: to be considered a legitimate industry rather than a hot voting issue. From here, the goal is to make weed every bit as normal as junk food, wine and other vices long found in stores across America.

In order for the industry to flourish it needs the federal government's help, and the prospects of that are suddenly looking better. Two-thirds of U.S. adults are in favor of marijuana legalization — 91% if you include those who support it at a minimum for medicinal purposes, according to Pew Research Center. That's more than the number of Americans who support abortion rights or who think human activity contributes to climate change.
President Trump was adamant in his opposition to easing restrictions on sales of cannabis. That contributed to a significant rationalization of the sector over the last couple of years where supply overwhelmed consumption. A number of the early winners in the sector went bust and the expansion plans of the some of the largest companies were heavily cut back. As new administration in the USA takes shape, enthusiasm at the prospect of a reclassification is gaining ground.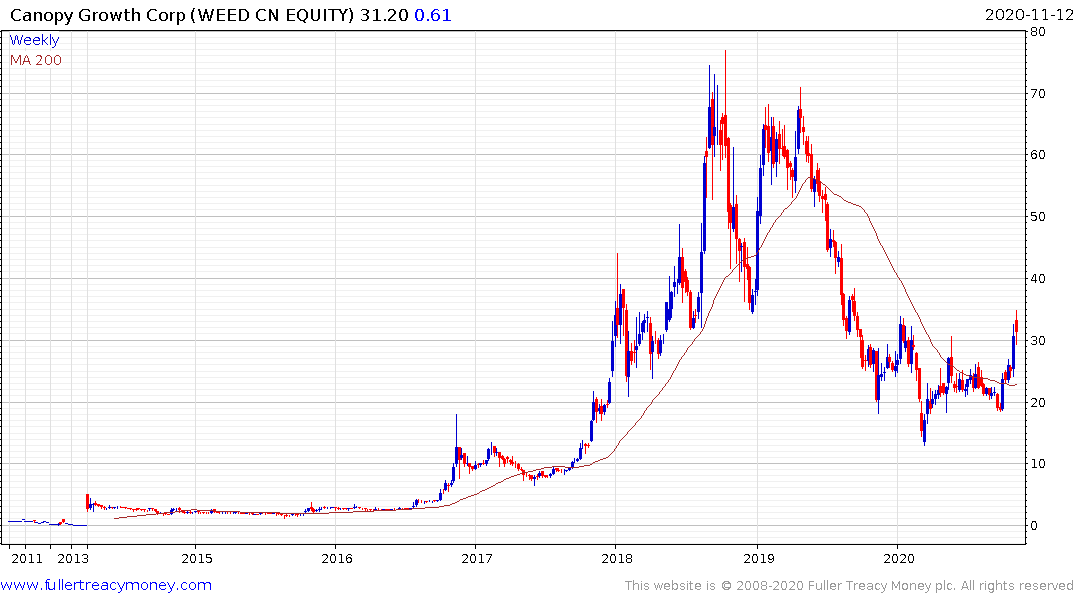 Canopy Growth Corp broke out of its yearlong range last week and improved on the performance this week.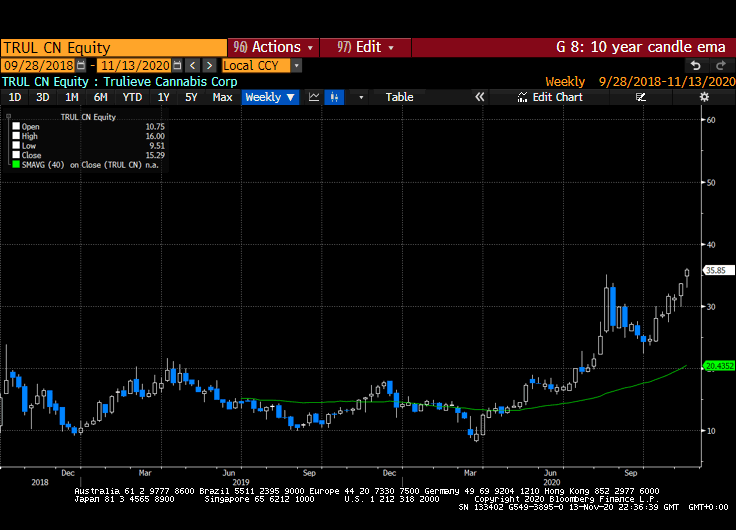 Canada's Trulieve Cannabis Corp appears to have avoided the crash by listing later than many other companies. The share is now trending higher and hit a new all-time high this week.
Back to top