ByteDance embarks on hiring spree in Singapore
Thanks to a subscriber for this article from the Financial Times which may be of interest. Here is a section:
Singapore is viewed as a neutral city by Chinese technology companies as tensions continue to rise between Washington and Beijing. Tencent and Alibaba both announced last year that the city would serve as a key international hub, with Alibaba spending half a billion dollars to buy a skyscraper in the heart of the financial district in May.

ByteDance has not confirmed which of its international offices is its global hub outside China but its expansion in Singapore — it moved into a larger premises in a landmark office tower late last year — comes amid setbacks in India, the US and the UK, where it has been blocked or accused of breaching privacy regulations.

"As we grow our presence in Singapore, we continue to look for the best global and local talents to support our business and augment local skills and capabilities," the company said.

The Financial Times reported last year that ByteDance could seek to separate TikTok and other units into a global business that was separate to its Chinese entity. Joe Biden's administration is reviewing an executive order from former president Donald Trump that sought to force the sale of TikTok's US operations.
Hong Kong is quickly being absorbed into the Chinese economy. That means its system of governance, with a focus on rule of law and contract negotiation, is being subverted by deference to political will. There is a need for an alternative East-meets-West centre. Singapore is well placed to fulfil that role.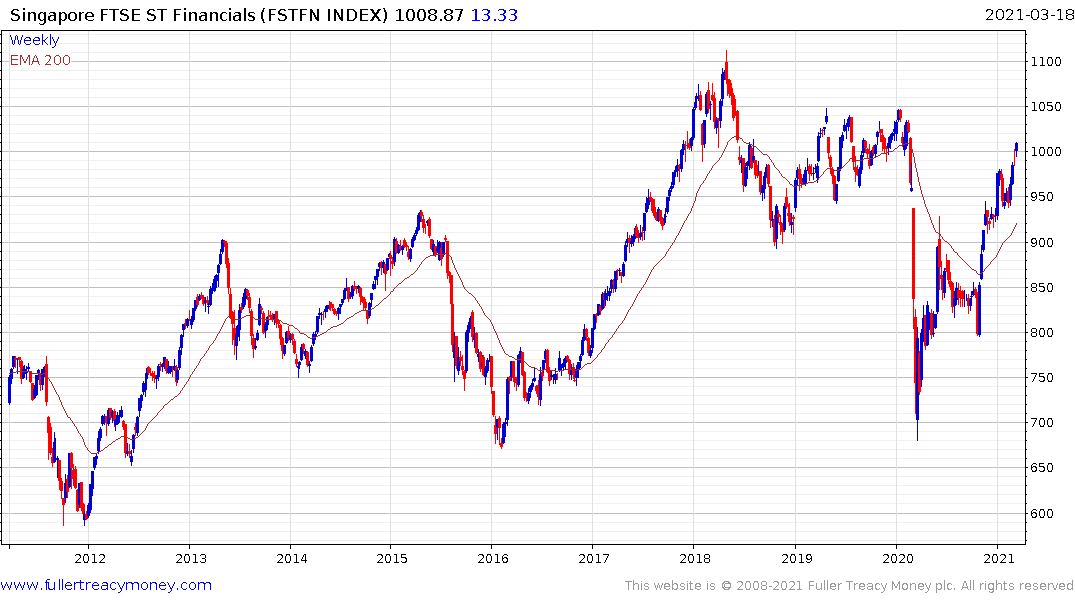 The Singapore Financial Index broke out to new highs in 2018. It collapsed along with everything else in 2020 but has since recouped most of the decline.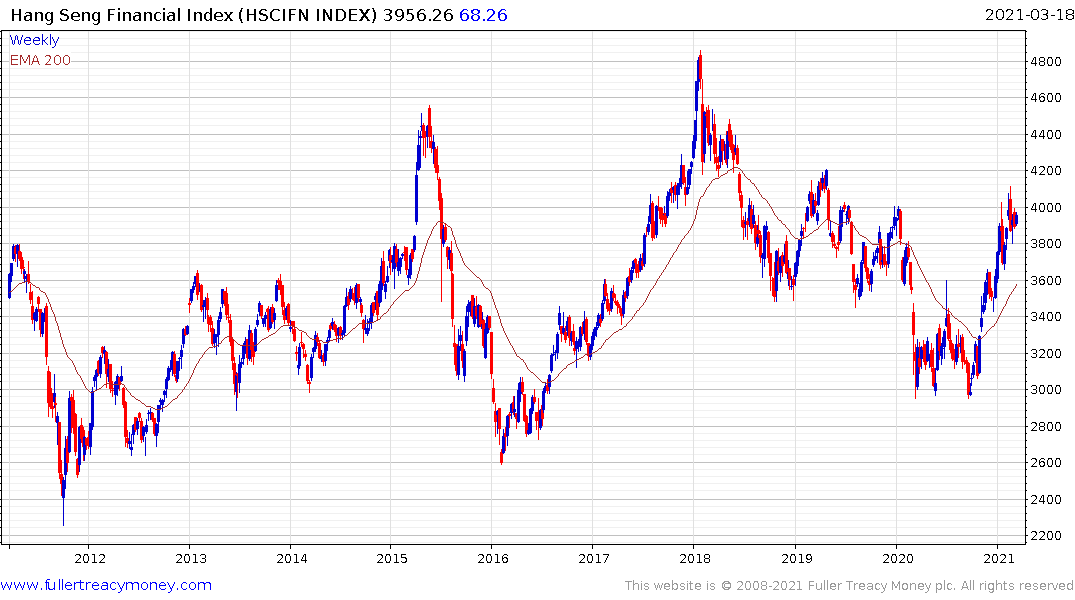 The Hang Seng Financial Index remains in a volatile 13-year range.
Considering the geopolitical obstacles posed by China's relationship with the rest of the world, there is clear potential for Singapore's banks to continue to outperform.
Back to top