Buy-the-Dip Old Reliables
Throughout the course of this bull market the companies that never seem to pull back for long and which investors rush to buy when they do all seem to share a similar set of characteristics. They have dominant positions in their own small niche businesses and, also deploy a private equity business model to either acquire smaller similar niche dominators. They also tend to invest heavily in maximising the profit potential of their own business units.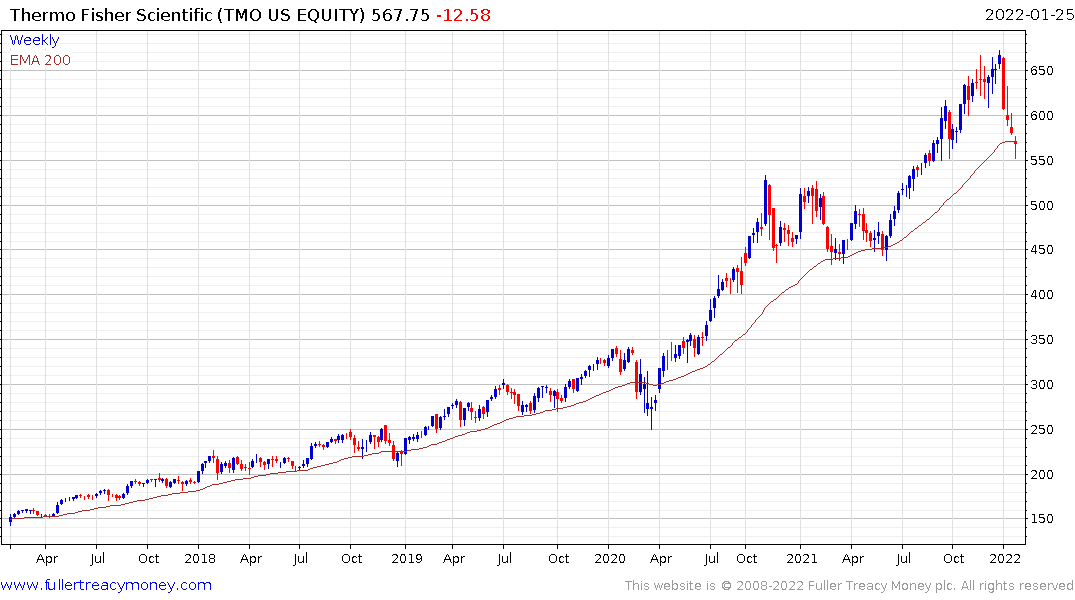 Thermo Fisher Scientific has reliably bounced from the region of the trend mean following every reversion since its base formation completion in 2012. It is testing the region of the trend mean again now and showing initial signs of building support.
Danaher has occasionally dropped below the 200-day MA over the last decade but has rebounded every time. It is now trading below the MA again so it will need to rebound now if the broad consistency of the trend is to be sustained.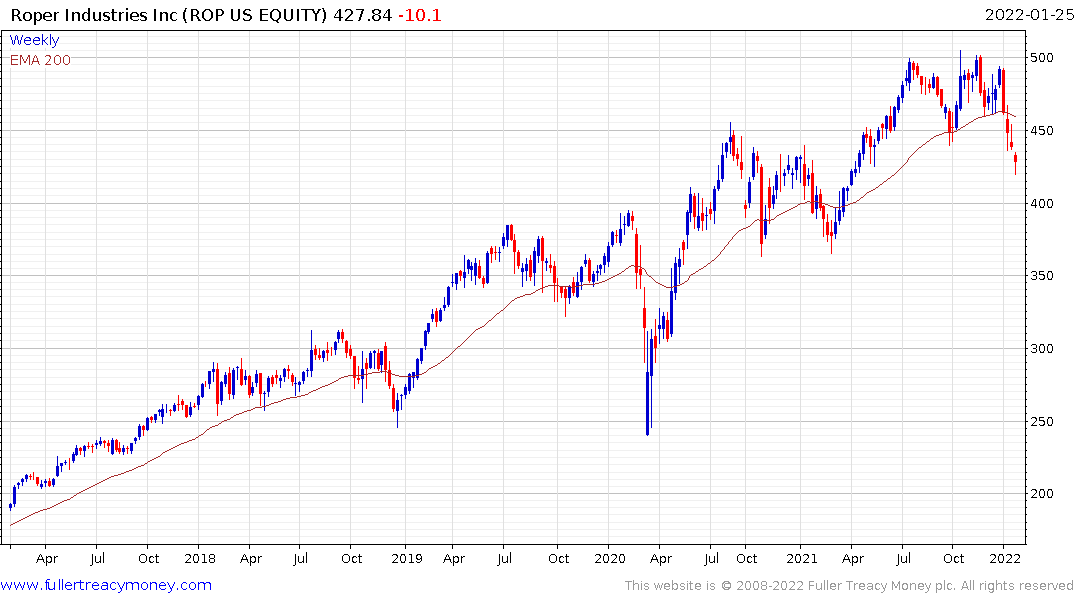 Roper Technologies has become much more volatile over the last four years with much more choppy trading activity; even as the prices has trended higher. It is pulling back again now and will need to demonstrate support in the region of the 1000-day MA if the secular trend is to remain intact. The challenge is the choppy action is a sign that supply and demand are coming back into balance.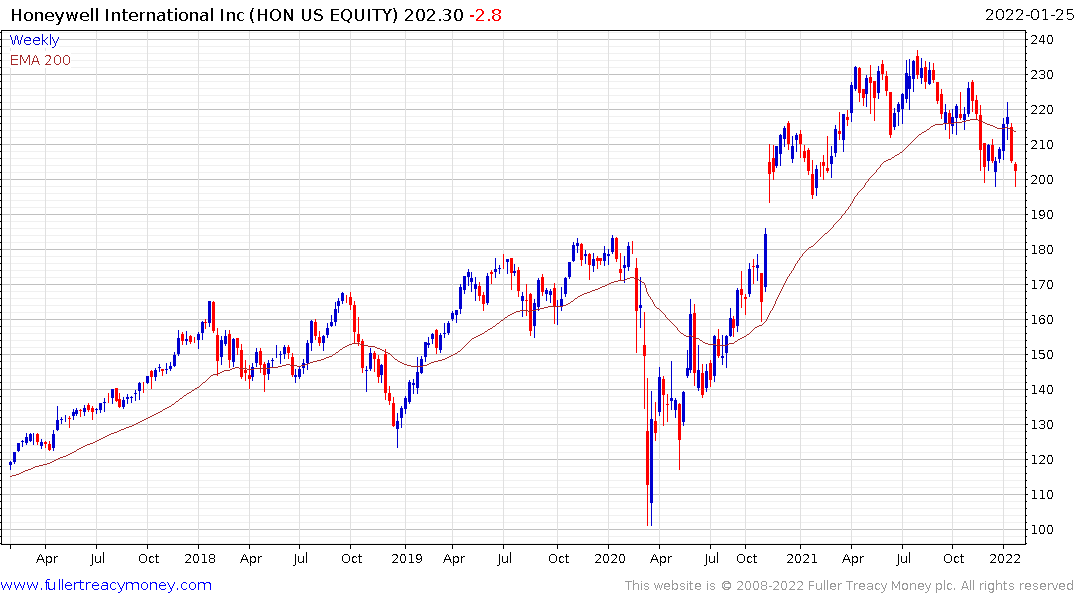 Honeywell has an evolving head and shoulders top formation as it tests the neckline at $200. The trend has become much more volatile since the initial break of the uptrend in 2018.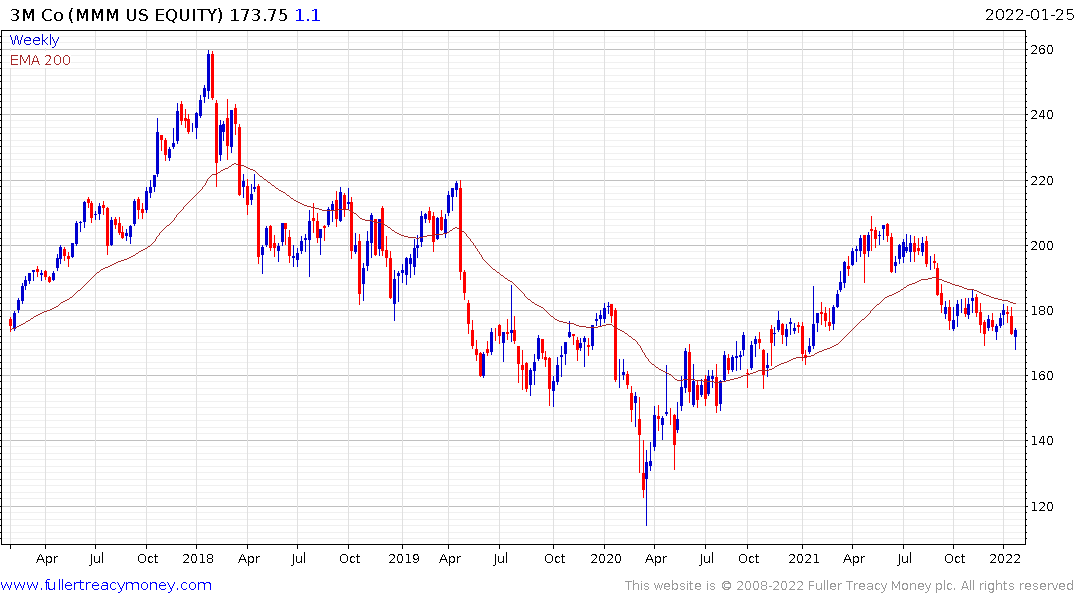 3M is attempting to put in a higher reaction low after a prolonged period of underperformance.
These charts demonstrate a narrowing of breadth over the last few years. As valuations increase, it is getting progressively more difficult to sustain income growth when many private firms are deploying the same strategy.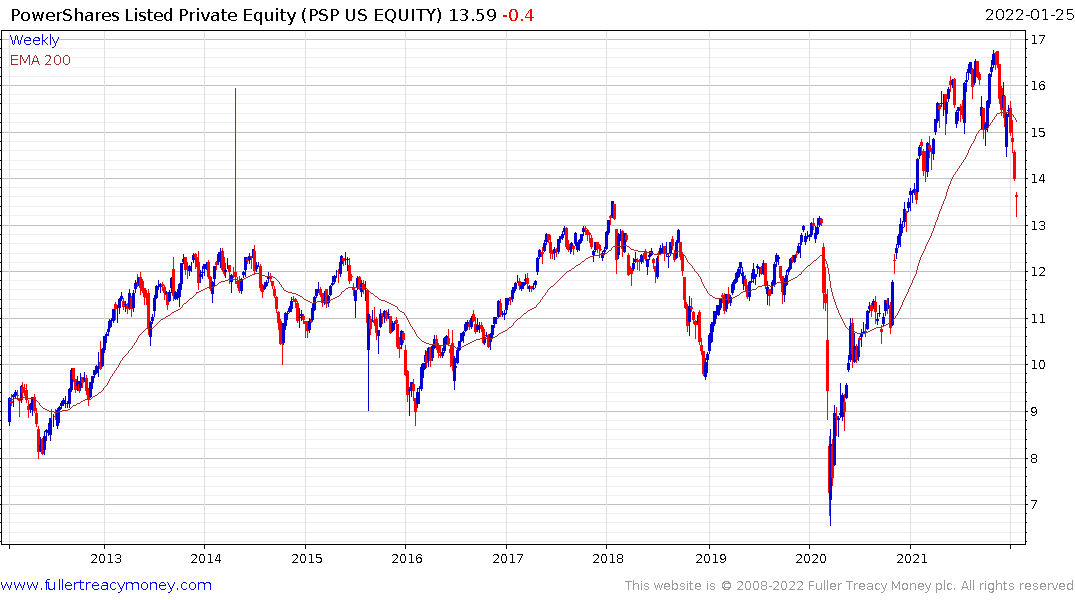 The Invesco Global Listed Private Equity ETF has experienced a deep pullback and is now testing the upper side of the underlying base formation. If the breakout is to be sustained, this area will need to continue to offer support.
Back to top