Buttered Coffee Could Make You Invincible. And This Man Very Rich
This article by Gordy Megroz for Bloomberg may be of interest to subscribers. Here is a section:
He calls the mixture Bulletproof coffee. Drink it, the name implies, and you'll feel invincible. "Fats and caffeine help stimulate the brain," Asprey says in his office, taking another sip. The coffee, along with the drug cocktail he's just downed, which includes vitamins K and C as well as aniracetam, a pharmaceutical designed to improve brain function, is intended to provide hours of enlightenment. "There's a sense of cognitive ease, where everything you want to say is at the tip of your tongue," he says. "It's like getting a new computer—you never want to go back to the old one."
In the videos on Mr.Asprey's website he is sporting the near ubiquitous beard of the hipster generation and his fad is likely to be popular among those searching for the next new health craze. The evolution of demand for grass fed dairy and beef products could not be more welcome news for Irish and New Zealand dairies and beef exporters.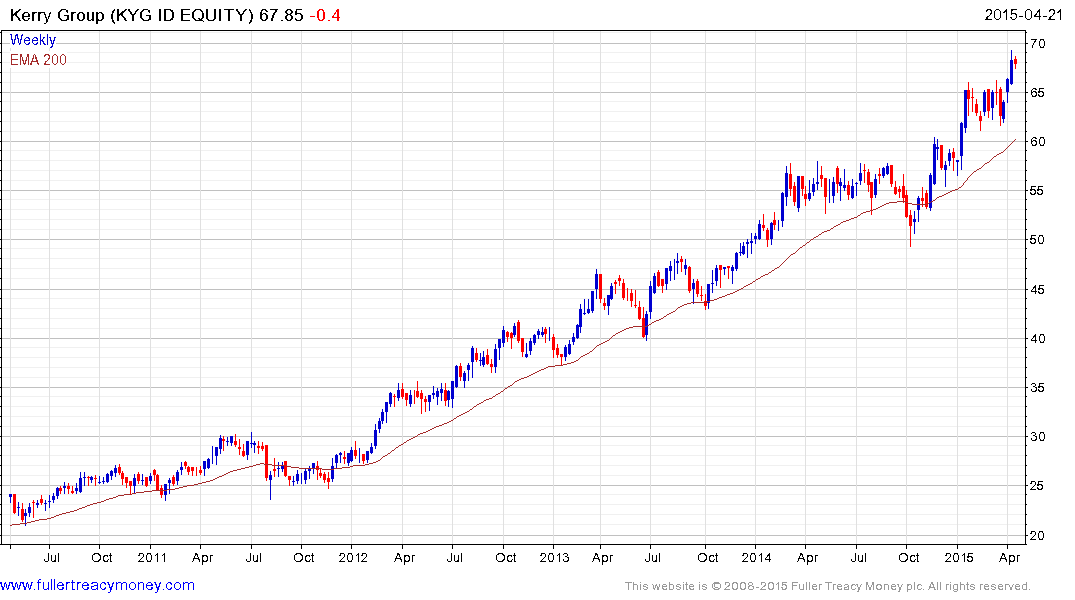 Kerry Group, an S&P Europe 350 Dividend Aristocrat, remains in a consistent medium-term and a sustained move below the 200-day MA would be required to question medium-term upside potential.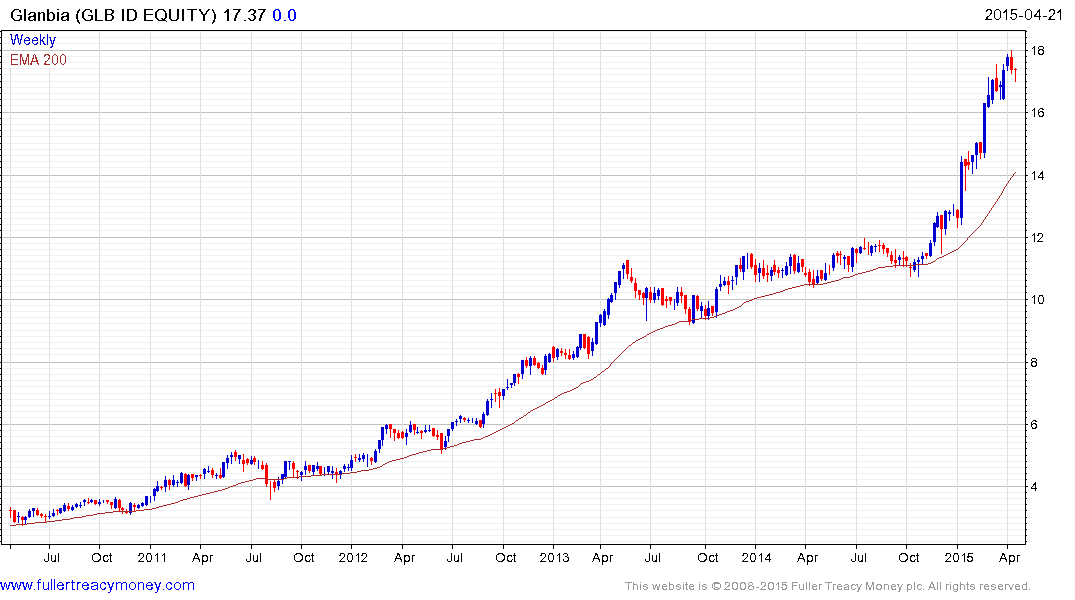 Glanbia is overextended at present following an impressive advance and is at risk of mean reversion.
Back to top