Businesses Respond Positively to Transition Deal
This article by Ian Wishart and Tim Ross for Bloomberg may be of interest to subscribers. Here is a section:
"Business leaders will welcome the announcement of a provisional agreement on an implementation period and congratulate the U.K. government for heeding the call of business and making it a priority early on," Allie Renison, head of Europe and trade policy at the Institute of Directors, says in statement. "We are, however, concerned that not enough attention is being given now to the finer details and practical implications of transition."

But the British Chambers of Commerce was more positive. "While some companies would have liked to see copper-bottomed legal guarantees around the transition, the political agreement reached in Brussels is sufficient for most businesses to plan ahead with a greater degree of confidence," BCC director general Adam Marshall says in a statement.

It's also noticeable that the pound has risen significantly against the dollar.
The GBP/EUR exchange rate is the clearest barometer for the market's perception of whether the Brexit negotiations will be advantageous or not for the UK in the short term. Every time the tide of opinion turns bullish on a negotiated settlement the Pound rallies and vice versa.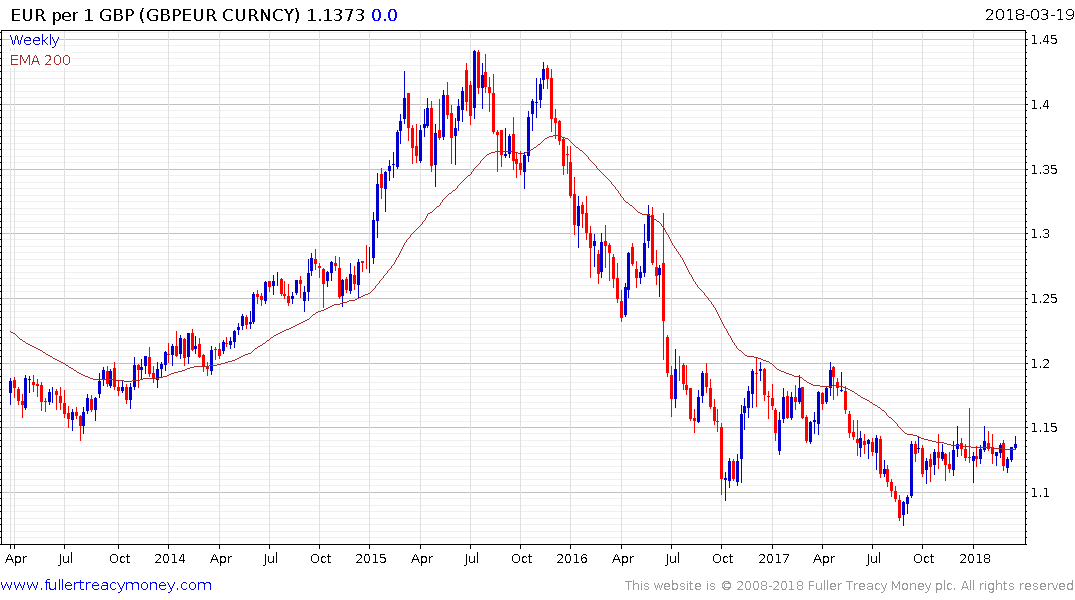 The business community is desperate to avoid disruption to their trading environment but if disruption does occur it will not prove terminal. On the other hand, to think the economy could escape unscathed in such an event is outlandish.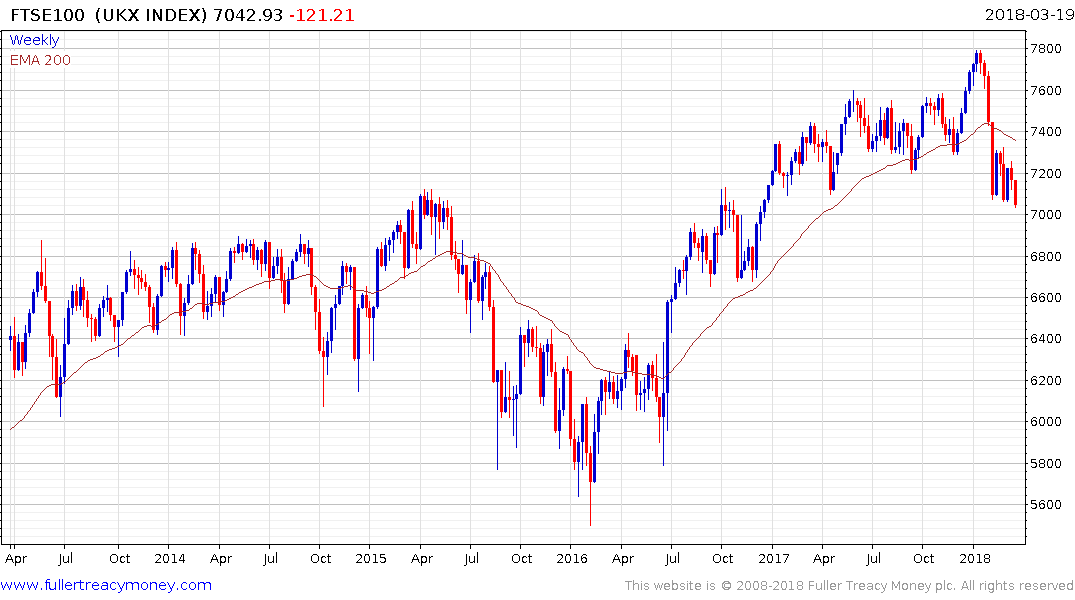 The FTSE-100 was negatively affected today both by the collapse of Micro Focus International and the strength of the Pound which is back testing the upper side of the range. The Irish border remains a rather intractable obstacle to a hard exit which suggests the Pound's range against the Euro will eventually be resolved with an upward break.
The Index now back testing the upper side of the underlying 16-year range and will need to bounce soon if medium-term upside potential is to continue to be given the benefit of the doubt.
Back to top