Burning Ship's Operator Says Almost 500 EVs Are on Board
This article from Bloomberg may be of interest. Here is a section:
The car carrier on fire near the Netherlands coast has almost 500 electric cars on board, according to its operator, more than was previously reported.

The cause of the blaze on the Fremantle Highway is still unknown, according to the Dutch coast guard, which previously said the initial cargo list they received suggested just 25 EVs were on the ship.

Whether EVs had anything to do with precipitating the fire, the number on board is relevant to what's likely to be a days-long effort to extinguish it. Lithium-ion battery fires burn hotter and last longer than gasoline. They can also be difficult to put out, sometimes reigniting hours or days later.
Anyone who has ever seen the movie Fight Club will be intrigued by what goes into the decision to announce an automotive recall. How that applies when a single car goes on fire and the conflagration spreads to a neighbouring vehicle is probably beyond the scope of the typical calculus.
Perhaps it is something actuaries should be thinking about as the number of EVs on the road increases. It is well understood that lithium burns hot, and not much can be done to stop it. Therefore the safety of technology is something every potential buyer needs to have a view on.
Perhaps there is nothing to worry about, but the longer we go without a public discussion, the greater the room for rumour to take over opinion.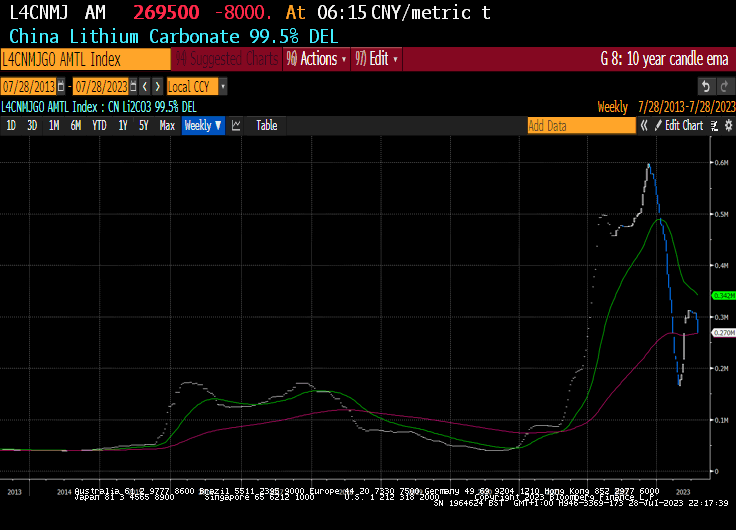 Lithium is now unwinding a short-term overbought condition that arose following an impressive counter trend rally. It will need to find support above the April low to confirm medium-term support has been found.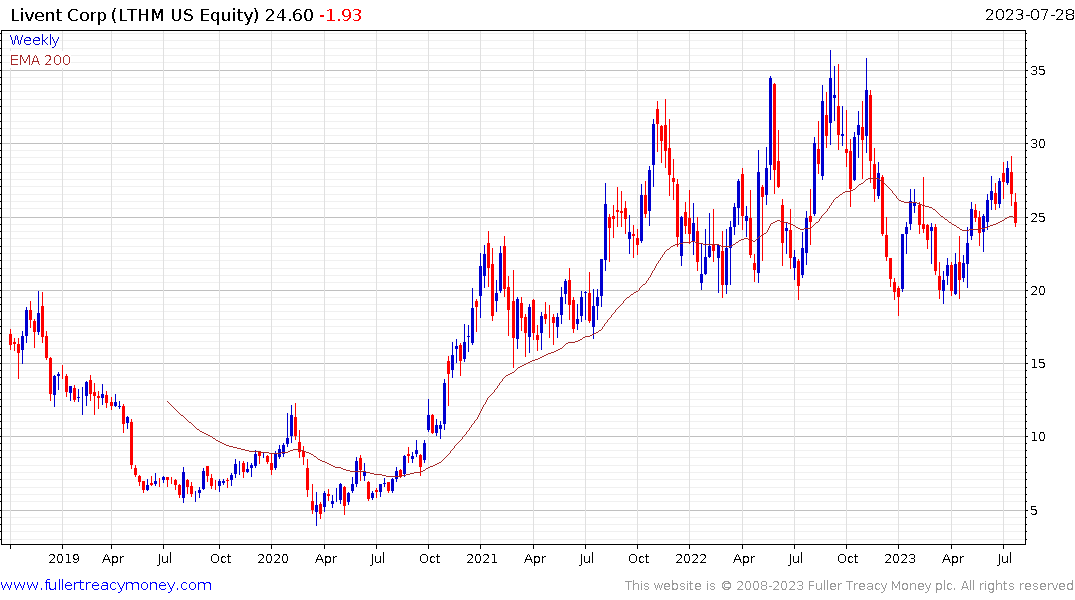 Livent, which is the process of merging with Allkem, is pulling back in sympathy with the lithium price.
Back to top