Budget 2017: Hammond pledges to fix UK's housing market
This article by Chris Giles, Gavin Jackson and George Parker for the Financial Times may be of interest to subscribers. Here is a section:
He presented the Budget as a set of measures to tackle the long-term problems in the British economy, including a dysfunctional housing market, low productivity growth and geographic inequality. Mr Hammond said "money, planning reform and intervention" would be needed to solve the housing crisis. Apart from the stamp duty cut for first time buyers, the government will give local authorities the power to charge double the amount of council tax on empty properties.

And

The government will introduce a £1.5bn package to smooth the implementation of universal credit by removing waiting times for families to receive their payment. The so-called national living wage, a higher minimum wage for those aged over 25, will increase from £7.50 to £7.83 in April. The tax-free personal allowance for income tax will rise to £11,850 and the higher rate threshold for income tax to £46,350. Both increases are in line with inflation at 3 per cent. Spending on the NHS will increase by £1.6bn next year and £350m this winter.
The UK faces unusual challenges in negotiating its exit from the EU and with a tenuous grip on power the Chancellor had little choice than but to pitch his budget at where some of the greatest threats to the administration lie.
Setting aside £2 billion for Brexit will at least temporarily appease those who doubt Hammond's commitment to leaving. £44 billion for home building, a break on stamp duty for first time buyers and higher minimum wages are all designed to help young people get on the property ladder but will also increase supply.
Meanwhile, property prices are close to record highs, stamp duty on more expensive properties has increased over the last few budgets, there are obstacles to foreign ownership and London can expect considerable new supply considering how many building sites have popped up over the last five years.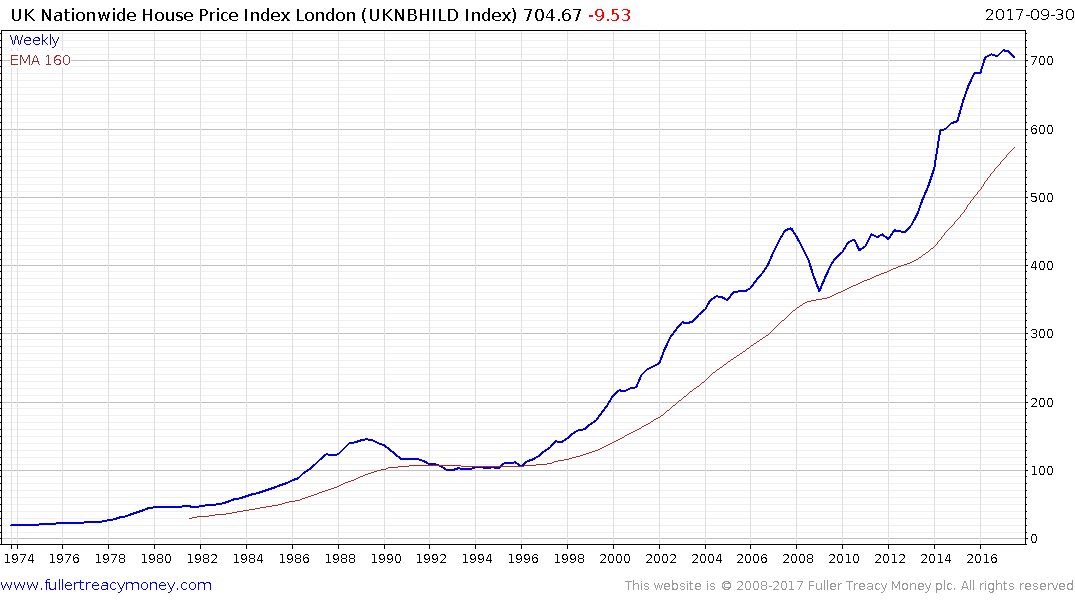 The Nationwide London House Price Index hit at least a near-term peak in March but has been losing momentum since 2016. If a reversion towards the mean were to unfold it would likely coincide with a UK recession.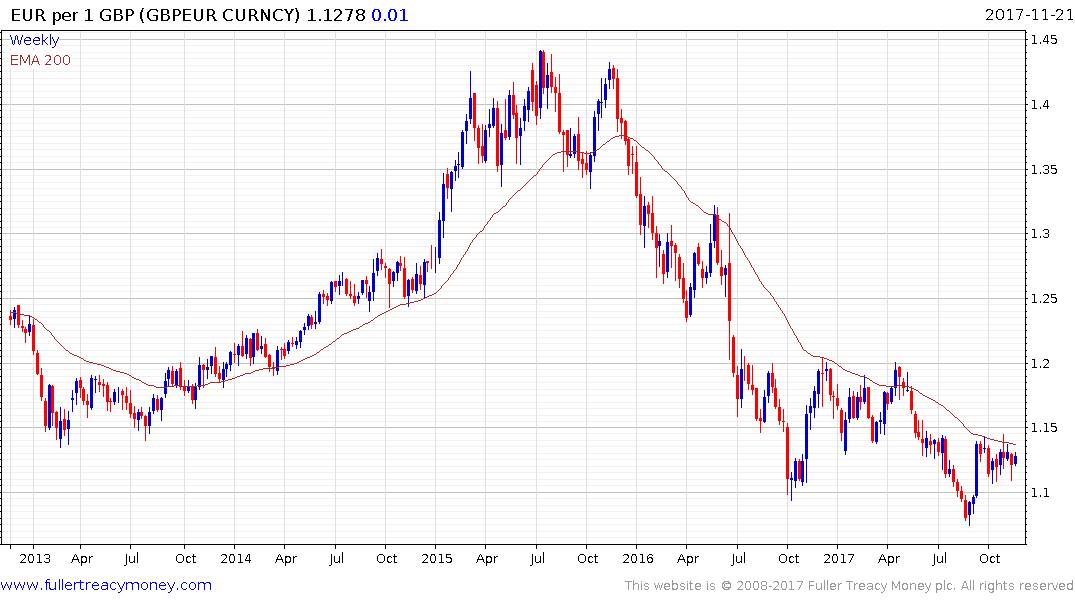 The collapse of the Pound has acted as a cushion for the economy over the last 18 months and it remains weak against the Euro. There is increasing evidence of support building, following the upward dynamic in September, but a sustained move above €1.15 would be required to signal a return to demand dominance by the Pound. Any weakness in the property market would likely act as a headwind for the currency.
Back to top