BT Plans to Cut Up to 55,000 Jobs Following Fiber Rollout
This article from Bloomberg may be of interest. Here is a section:
BT Group Plc said it plans to cut its workforce by as many as 55,000 people by the end of the decade, after the UK's biggest network operator completes its nationwide fiber-optic rollout.

The company's workforce will drop to 75,000 to 90,000 people by the fiscal year ending in March 2030 from about 130,000 currently, counting employees and contractors, the company said in its full-year earnings statement on Thursday. That's a decline of about 42%.

Chief Executive Officer Philip Jansen is slashing costs at BT, fighting an industrywide slump as telecom carriers spend heavily on networks to keep up with surging data demand without a corresponding rise in revenues. On Tuesday, British rival Vodafone Group Plc announced plans to reduce headcount by 11,000 over the next three years. Jansen has pledged to cut expenses by £3 billion ($3.7 billion) a year by 2025 against 2020 levels, and has been weighing more dramatic job cuts since at least 2019.
The build out of the fibre network is a medium-term labour intensive project. The significant volatility in headcount begs the question why BT did not outsource the work to begin with. Nevertheless, almost halving the number of workers is a significant cost saving at the same time as income is likely to flow from the higher value network.
There is no question UK internet connectivity needs a major upgrade. Most of the people I speak to in the UK complain of patchy connectivity. The introduction of a high speed fibre network will have significant broader benefits for productivity.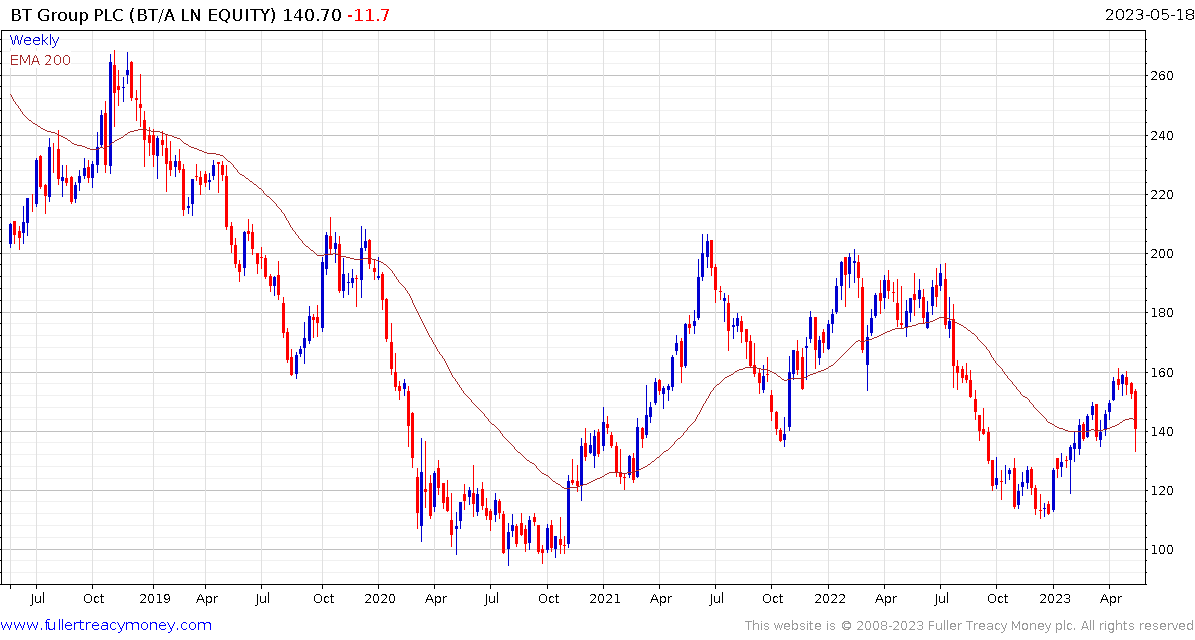 BT gapped lower but recovered impressively from the intraday low to confirm support in the region of the 200-day MA.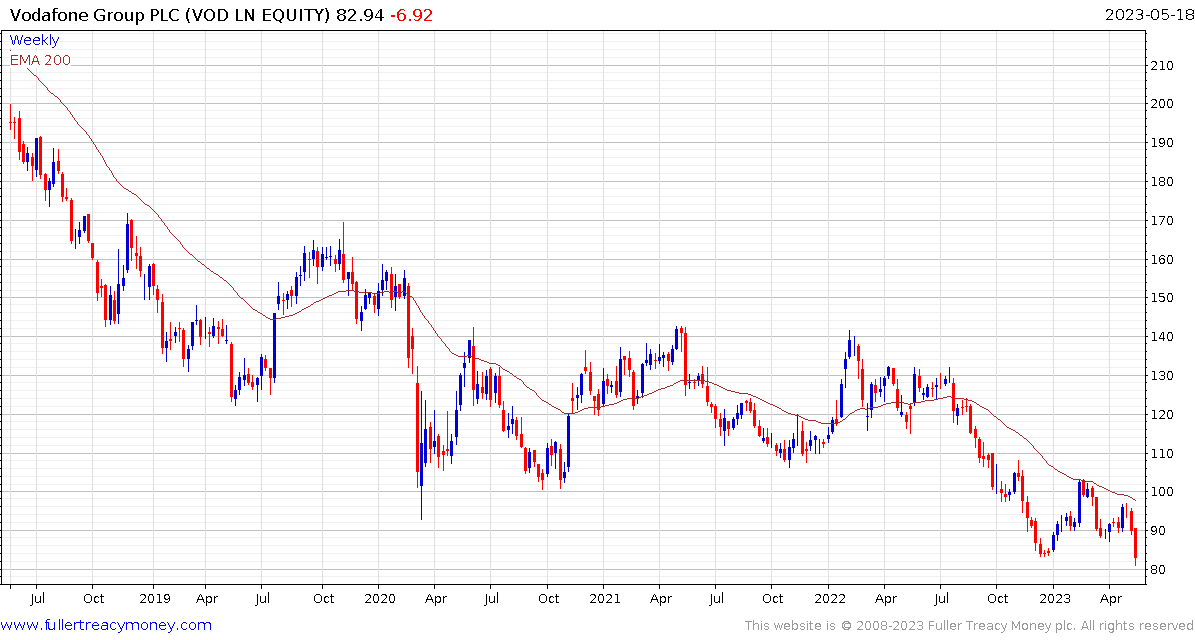 Vodafone announced an 11,000 headcount cut. The market was unimpressed and the share has not rebounded from the breakdown.
The AI applications will most likely to be applied to a smart call centre which have been in place in the US market for several years already but it is certainly attention grabbing in the current environment.
Back to top