Britain's Easing Inflation Puts End of BOE Rate Hikes Into Sight
This article from Bloomberg may be of interest. Here is a section:
The concern is that inflation doesn't tick down as quickly as the BOE anticipates. Prices increased 11.1% in October, the most in 41 years. That eased in each of the past three months, but the latest inflation reading at 10.1% remains five times the BOE's target rate.

The BOE will be heartened by news that inflation in the services sector eased in January. It's one of the key indicators being watched by policymakers, who see it as gauge of domestically generated inflation that is hard to shift once it takes hold.

The other red flag is wage growth, which is now running at the fastest pace on record outside of the pandemic as labor shortages hand workers unprecedented bargaining power.

The BOE fears inflation could become entrenched as companies keep raising prices to cover their salary costs. There were some signs of hope in the latest data, however, with figures for December alone showing a slowdown in private-sector pay increases.
The bond market is signaling it is a little early to declare victory over inflation. Gilts yields continues to steady from the region of the 200-day MA and a sustained move below 3% would be required to question potential for continued upside.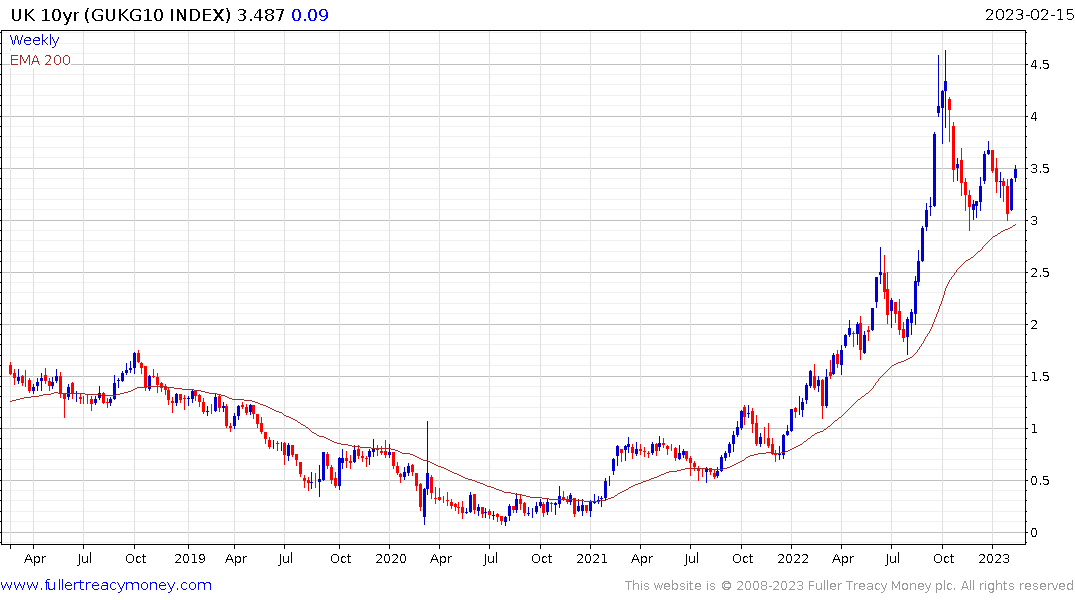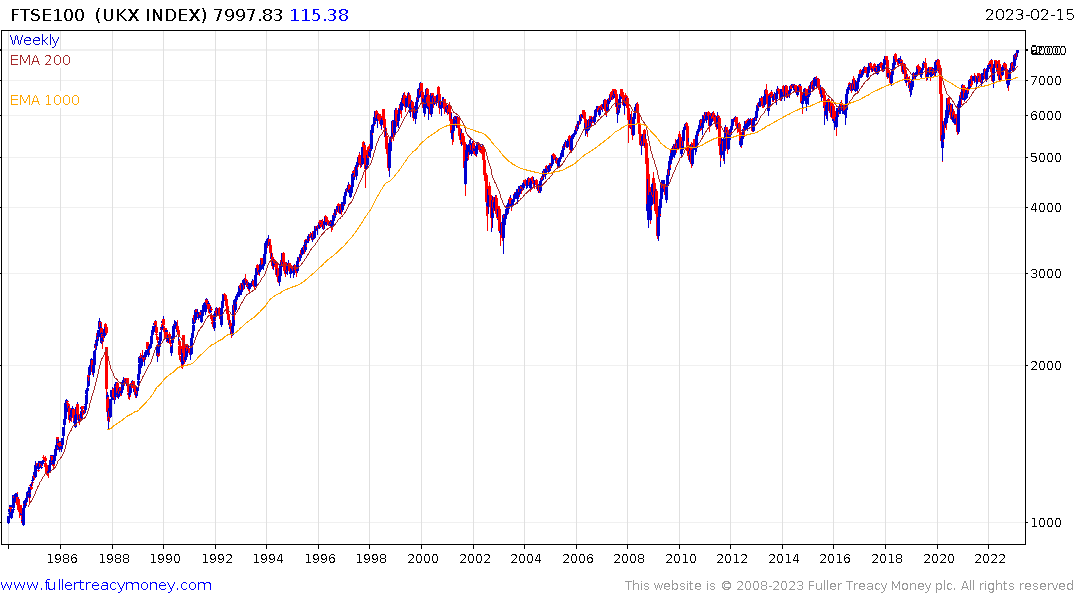 Meanwhile, the FTSE-100 is at new all-time highs as the companies are proving successful in passing along costs and consumers are accelerating purchasing plans because they are worried about inflation. When wages are rising this quickly that is a recipe for a wage price spiral, so talk of back-dating NHS pay hikes will need to be considered with that in mind.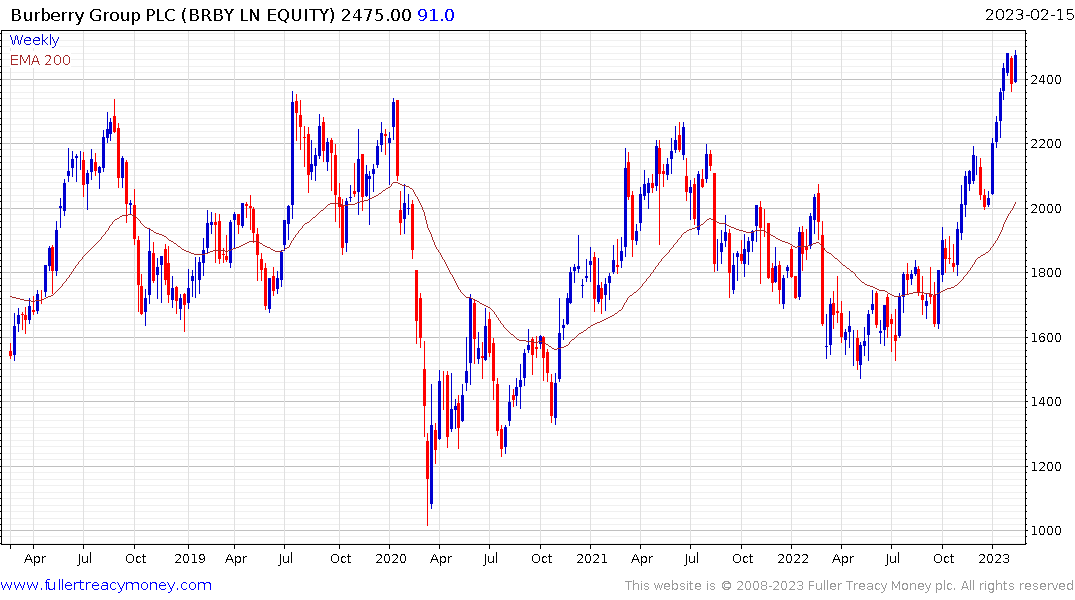 Burberry is in the process of breaking out of a five-year range.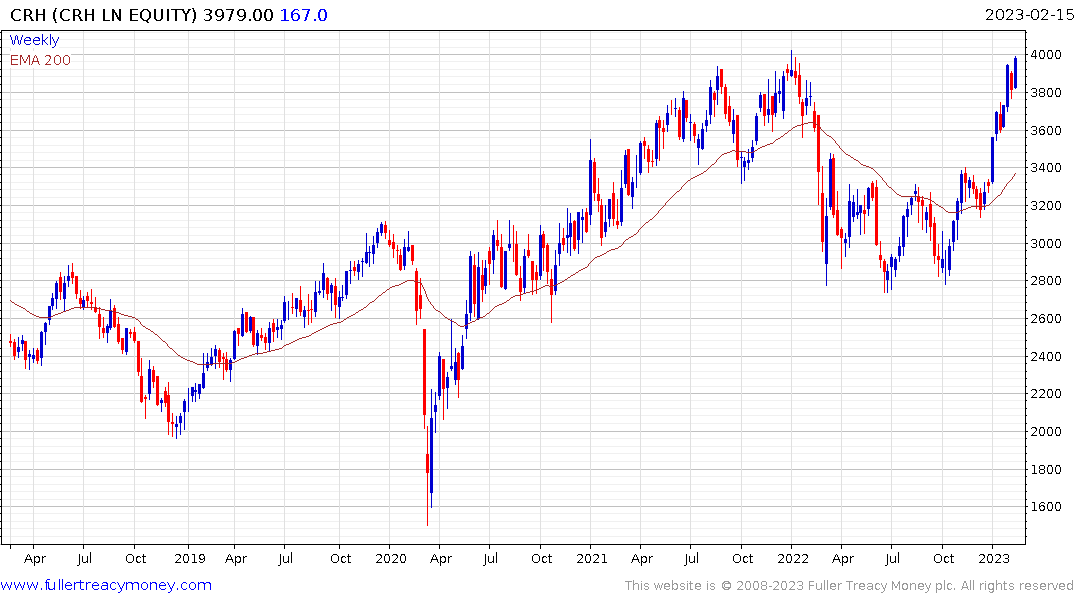 CRH closed at a new high today.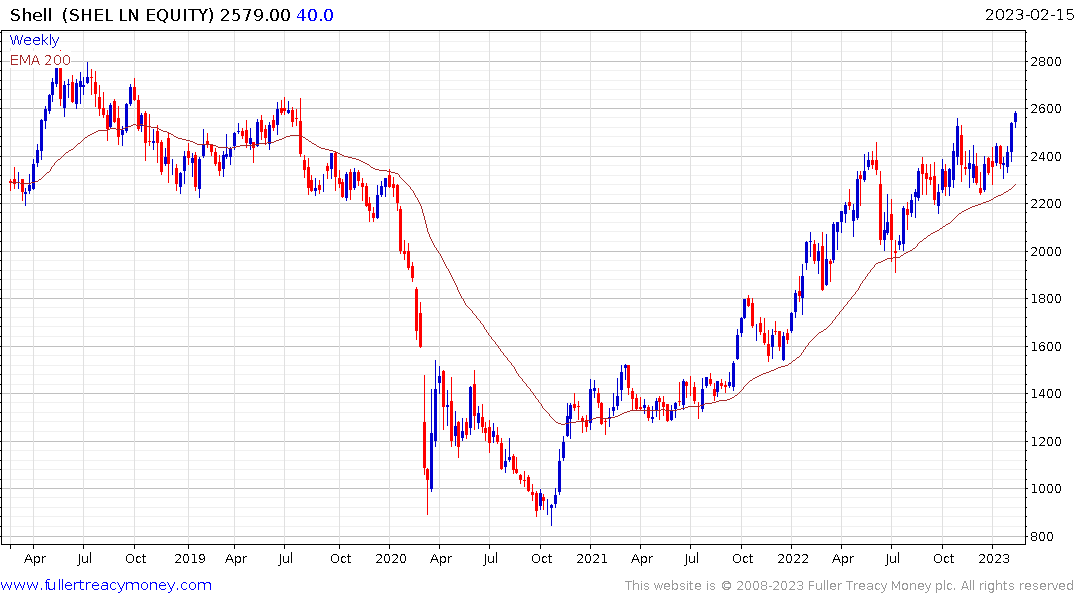 Shell hit a new four-year high as it extends the move above the psychological 2500p level.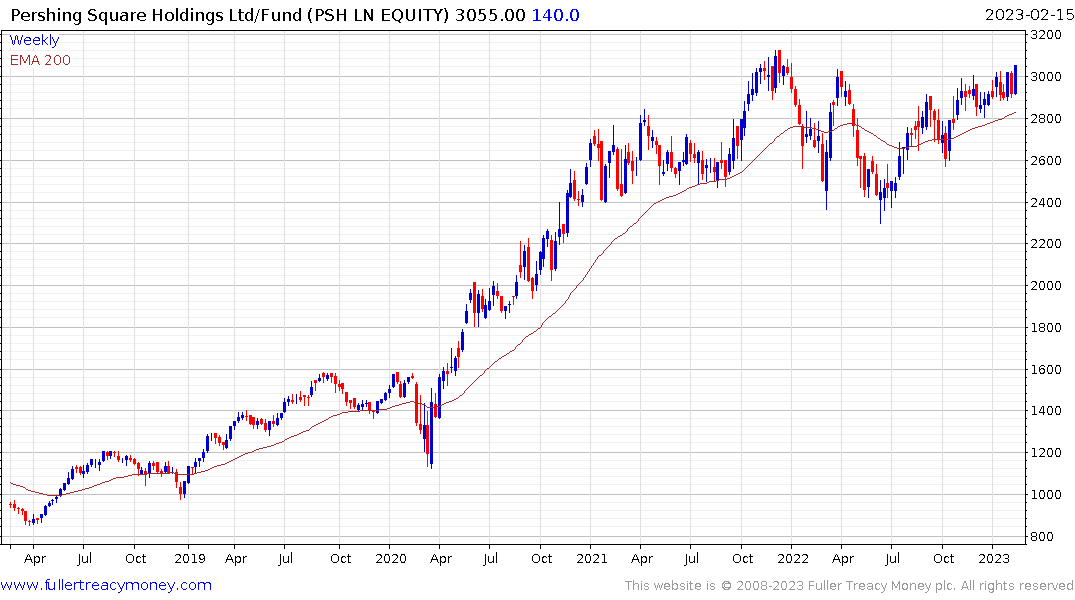 Pershing Square is also testing the upper side of its range.
Back to top