Brexit Deal or No Deal, London's Housing Slump Is Here to Stay
This article by Anurag Kotoky for Bloomberg may be of interest to subscribers. Here is a section:
For Hyman and other realtors -- not to mention home sellers -- the list of market challenges has grown in recent years. The slowdown, triggered by a slew of new taxes and stretched affordability, has been compounded by Britain's impending exit from the European Union, and now there's the threat of a new levy on foreign buyers.

That's a lot of uncertainty to deal with when you're looking to fork out 486,000 pounds ($633,000), the average London home price -- or far more, if you're close to the center.

The real problem is all those years of skyrocketing prices. Even with the current weakness, only a third of young adults can afford to buy a house a London on a 10 percent deposit and a maximum mortgage of 4 1/2 times their salaries, according to the Institute for Fiscal Studies.

And the cost of the average London residence is almost 14 times the median full-time salary in the city.

And

"While a Brexit resolution will remove some of the uncertainty weighing on London house prices, the capital faces an affordability crisis," said Niraj Shah, a London-based economist at Bloomberg Economics. "Add to that the tax changes to the buy-to-let sector as well as proposed higher stamp duty on foreign buyers and the London housing market is likely to remain subdued for some while yet."
The trend of voters demanding better affordability in the housing market is a growing global phenomenon. It is a clear symptom of the failure of asset price inflation, resulting from quantitative easing, to trickle down to higher wages and better prospects for regular people. So far we have seen clear efforts to curtail price rises in Canada, Australia and the UK, all of which have some of the highest prices in the world relative to domestic incomes.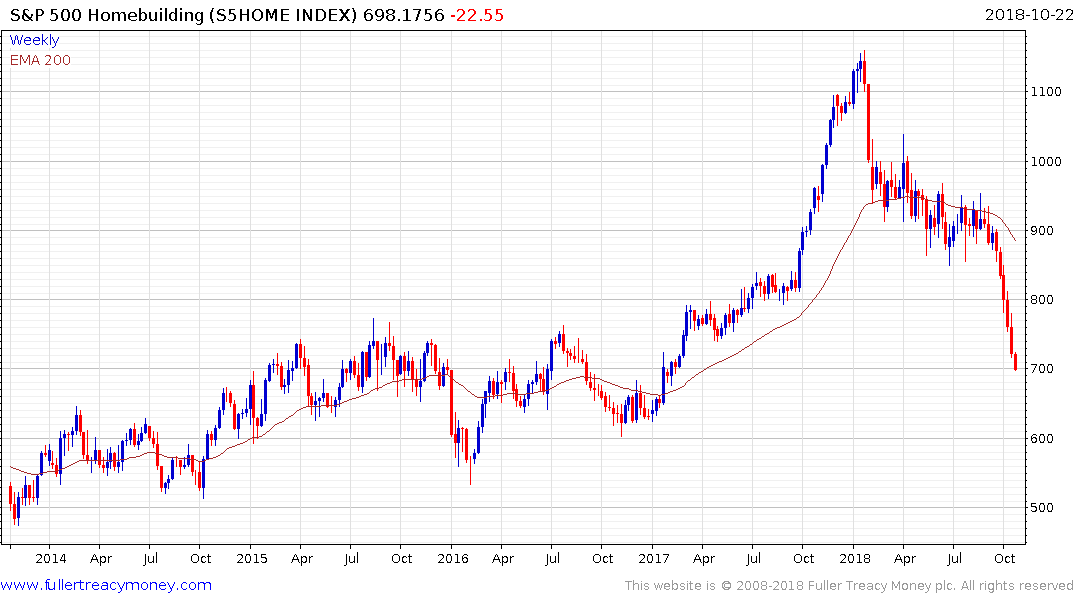 The US homebuilders Index has been declining aggressively over the last few months as 5% mortgage rates take a toll on demand. The Index is short-term oversold but a clear upward dynamic will be required to check momentum beyond a pause.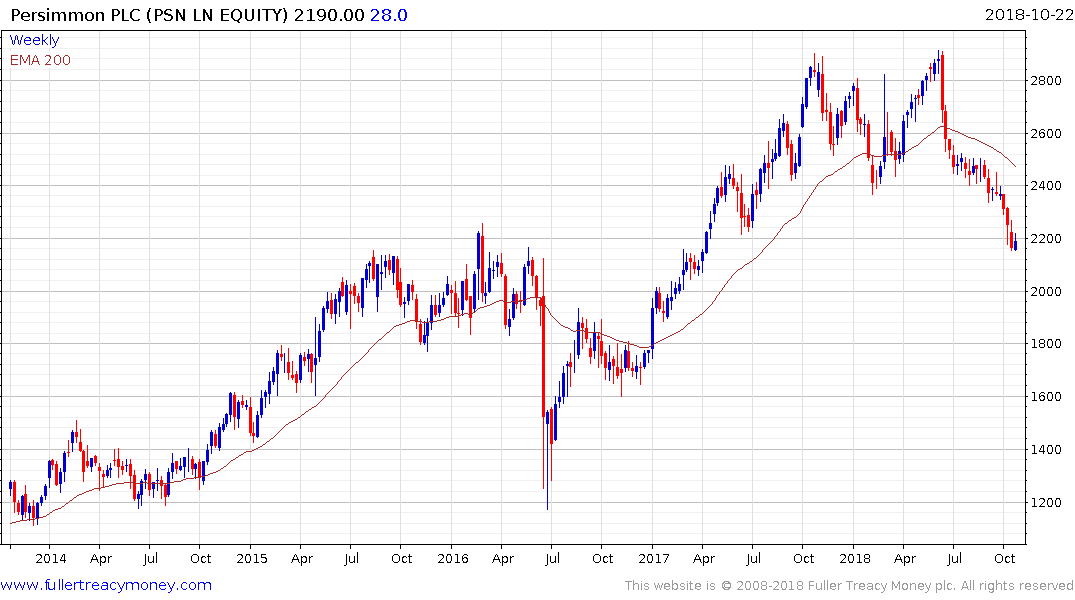 The UK sector has lagged the US decline but looks susceptible to additional weakness. Persimmon failed to sustain the move to new highs in June and broke downwards over the last few weeks.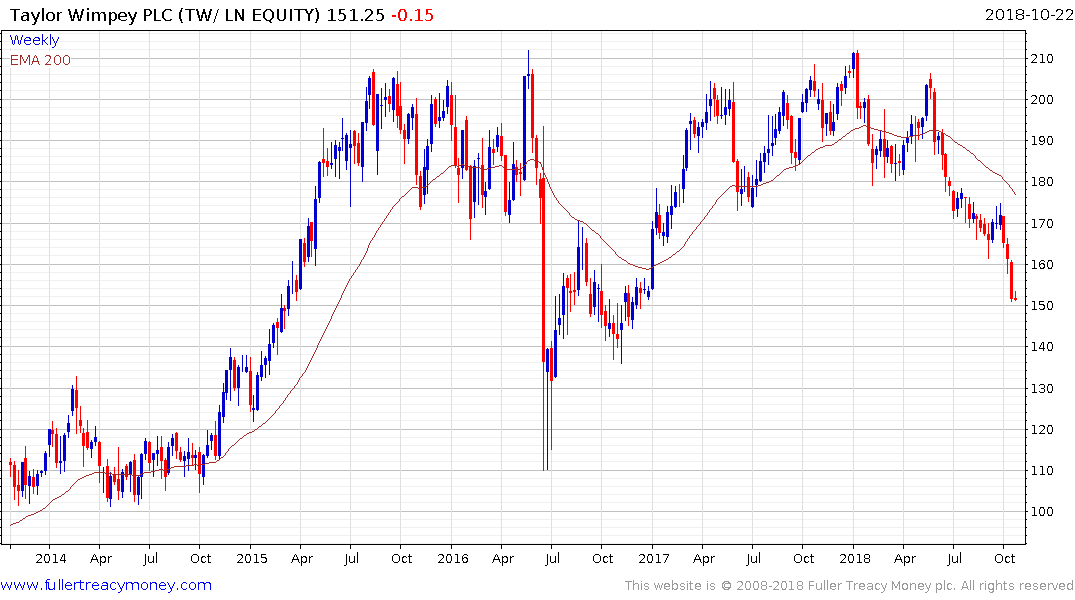 Taylor Wimpey has held a progression of lower rally highs since the beginning of the year and encountered resistance in the region of the trend mean in September.
Back to top