Breakout in Gold
Thanks to Dr. David Brown for this commentary which I am sure will be of interest to the Collective.
Dear Eoin
I hope your travels to China were interesting and rewarding. I look forward to your thoughts on events there.
I know the merits of gold are not new to you, but maybe not all subscribers are fully aware of the breakout in gold and the new bull market that appears to have started.
If anyone has any doubts, with stock markets looking toppy and the 10s/2s yield curve inverting for the first time in over a decade, this chart published by Doc Eifrig at Stansberry is interesting.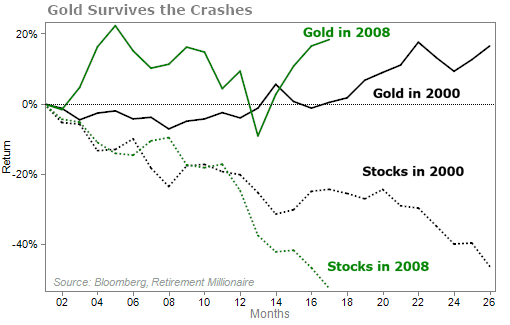 Subscribers who are feeling cautious about the markets might wish to contemplate the merits of gold, silver, precious metals royalty companies and miners.
The charts below are instructive.
First, gold itself: 12 month chart. in USD. A nice uptrend, though probably due a pullback in coming weeks.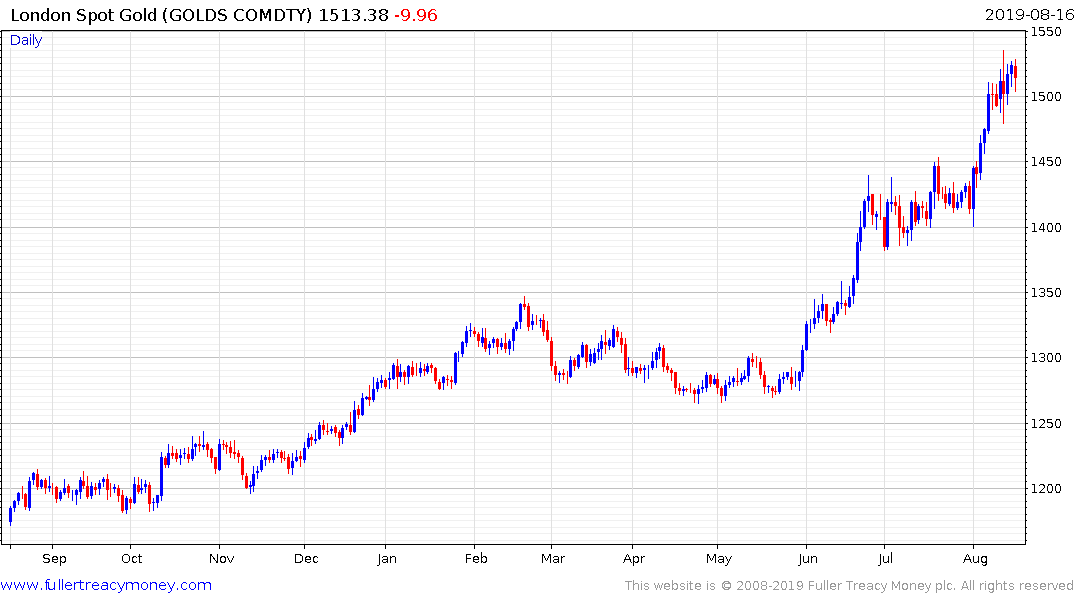 For UK-based investors, the picture in GBP is even more rosy.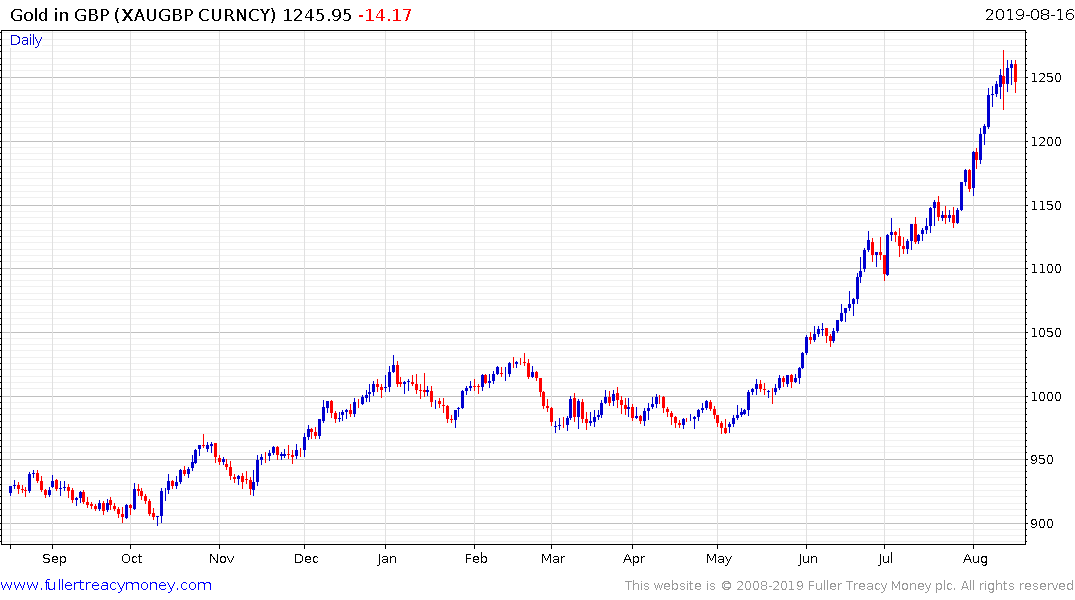 In GBP gold is actually already at an all-time high, exceeding that of 2012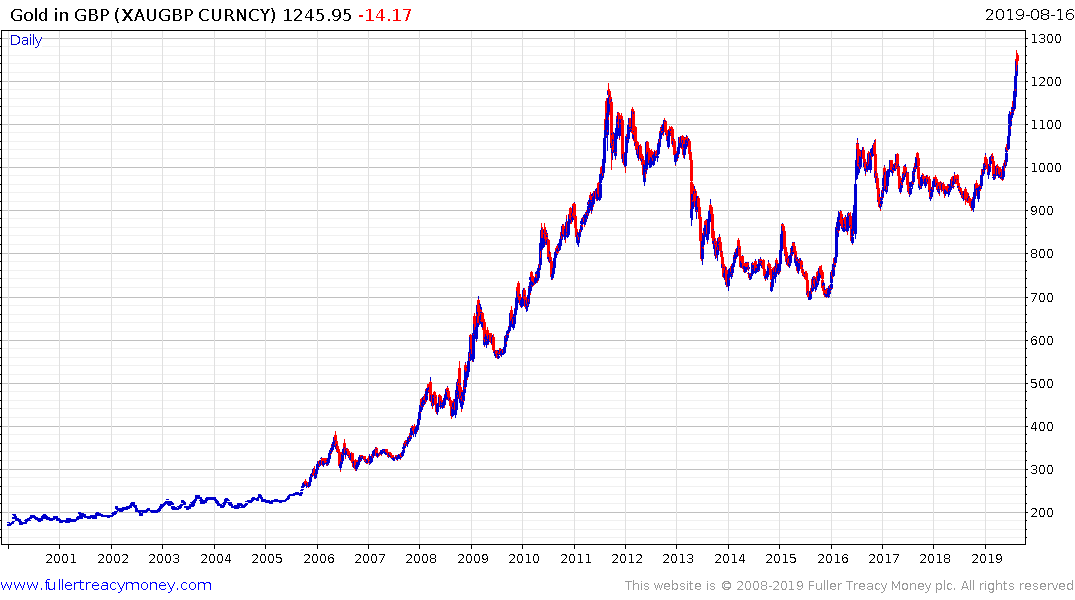 The same is true in Aussie dollars - a strong uptrend and now much higher than the 2012 peak.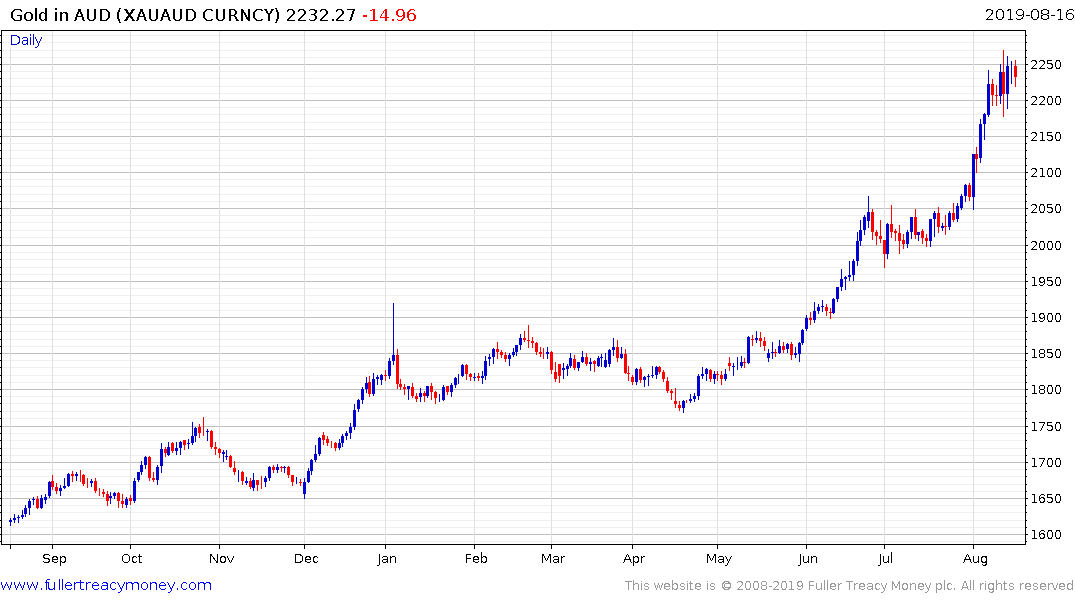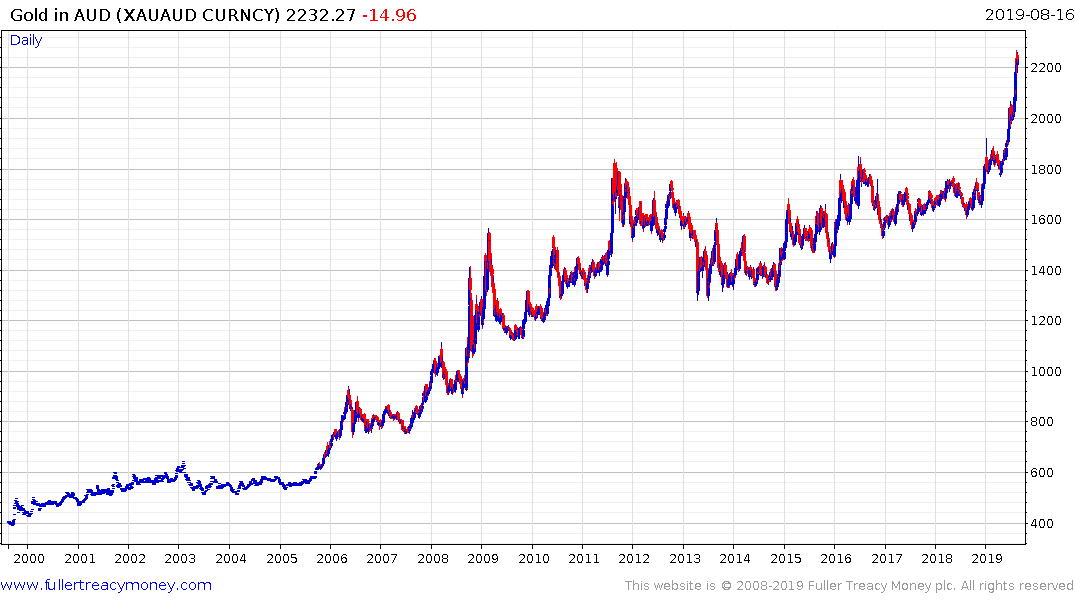 I believe gold is approaching new highs in Euro's though I could not find the chart in the Chart Library.
Next the ratio of gold to the S&P500 showing that in recent months gold has begun to out-perform the S&P500 which should gain the interest of US-based investors now.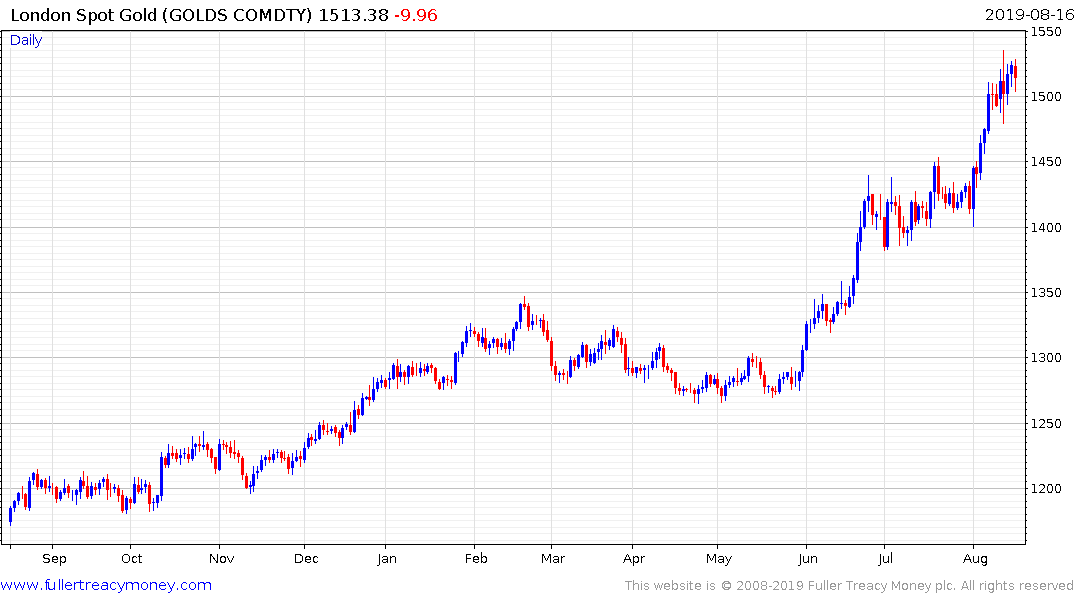 Royalty companies such as Royal Gold and Franck Nevada are doing very well indeed and are massively out-performing both gold itself and the S&P500.
The charts below are in USD or Canadian dollars - image how much stronger the gains are in GBP, AUD and Euros!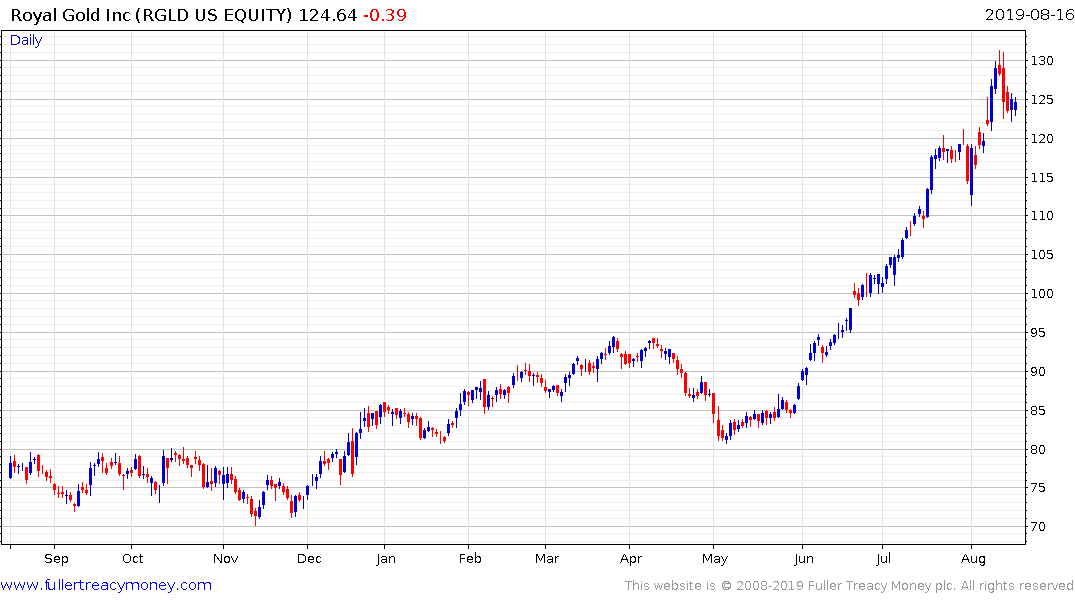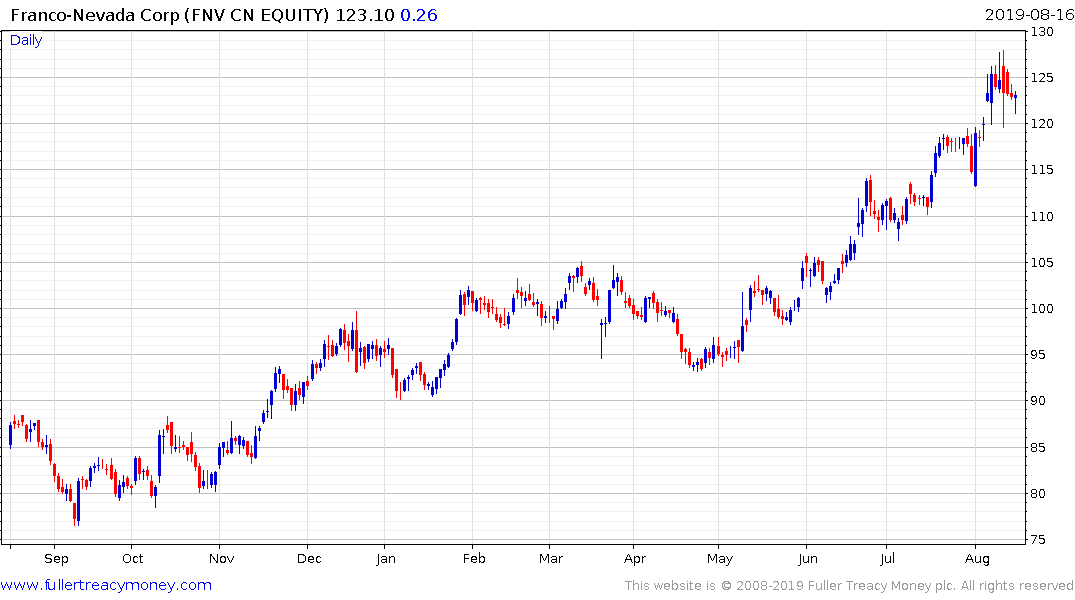 Gold bull markets can be very rewarding! Of all investing trends, I have found bull markets in precious metals to the easiest and most rewarding in the past and hope the same is true this time.
Best regards
David
Back to top