Breakfast with Dave November 3rd 2017
Thanks to a subscriber for this report by David Rosenberg at Gluskin Sheff which may be of interest. Here is a section:
I would have to say that if there is a market that has broken out of a 25-year secular downtrend, and where the economic and political tailwinds are significant, it is in Japan. I get told all the time that Japan's population is declining, but we are buying companies, not bodies, and the bottom line is that even with this declining population, earnings momentum is on the rise and profit margins in Japan are on an impressive expansion phase, and not nearly priced in, In fact, Japan is one of the few markets globally that is not trading at premium multiples relative to its history and is an under-owned market both globally and locally.
Here is a link to the full report.

Japan is one of the few major economies running both easy monetary and fiscal policy. That is contributing to asset price inflation which has resulted in the market breaking out of 25-year+ base formations.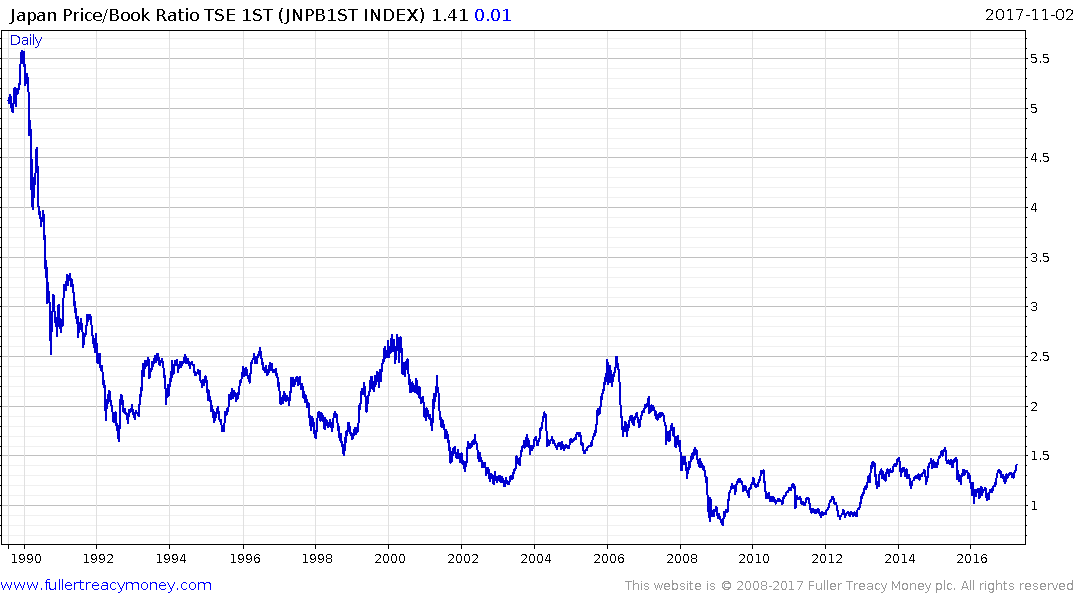 Price to book represents a useful graphic illustration of how much of a discount the Japanese market is trading at relative to the USA. The Topix trades at a value of 1.41 and the Nikkei-225 at. 1.34. Meanwhile comparative values for the S&P500 (3.22), Nasdaq-100 (5.16), Euro STOXX (1.78) and FTSE 100 (1.95) highlight the valuation divergence between the USA and other developed markets.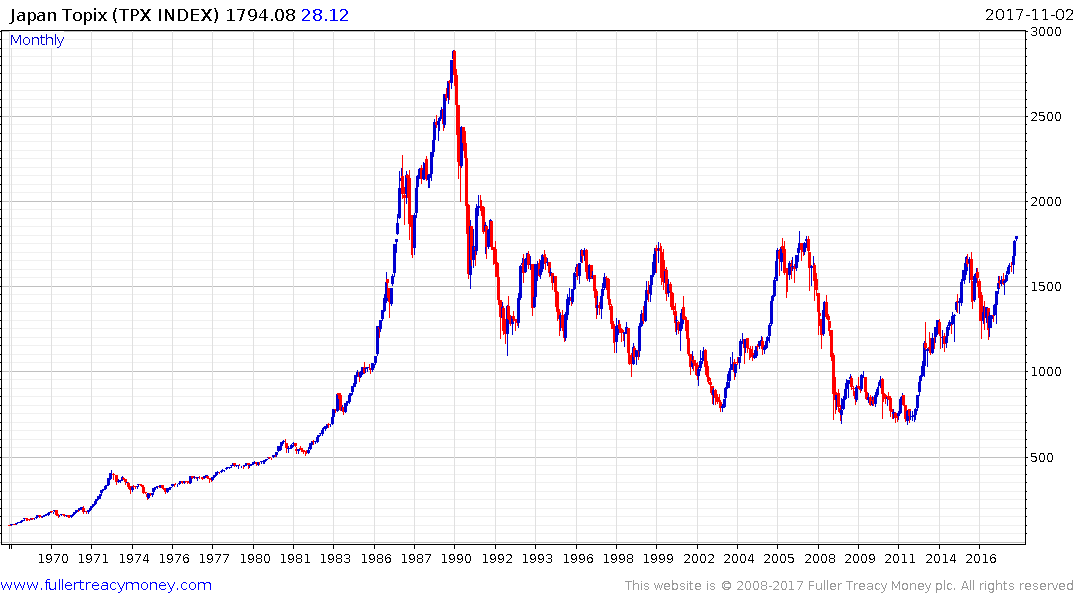 The Topix 1st Section is in the process of breaking out of a long-term base formation.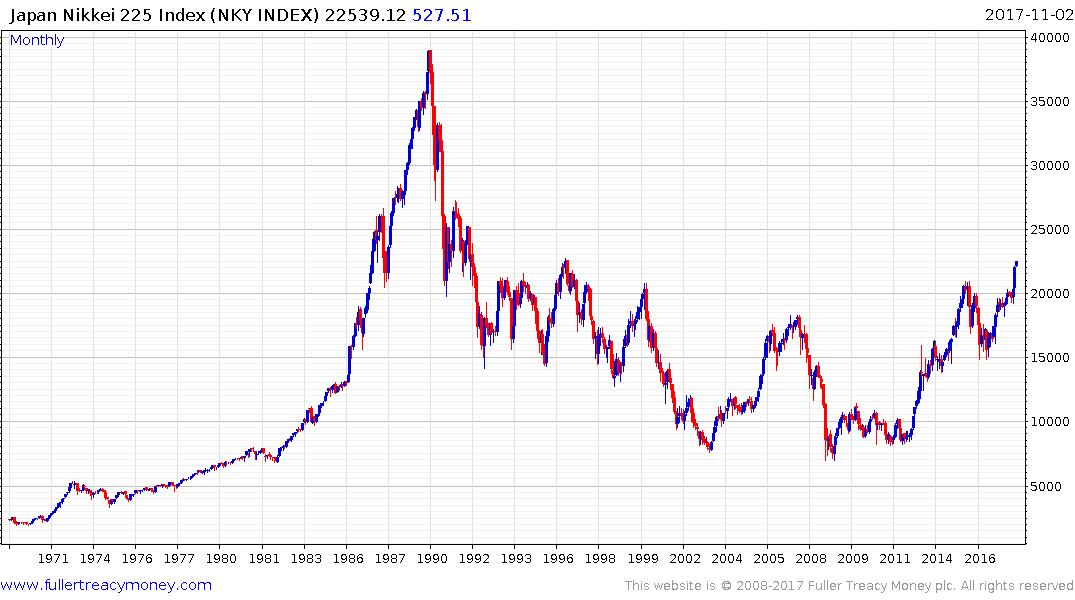 The Nikkei-225 has finally cleared the 20000 level and continues to extend the breakout.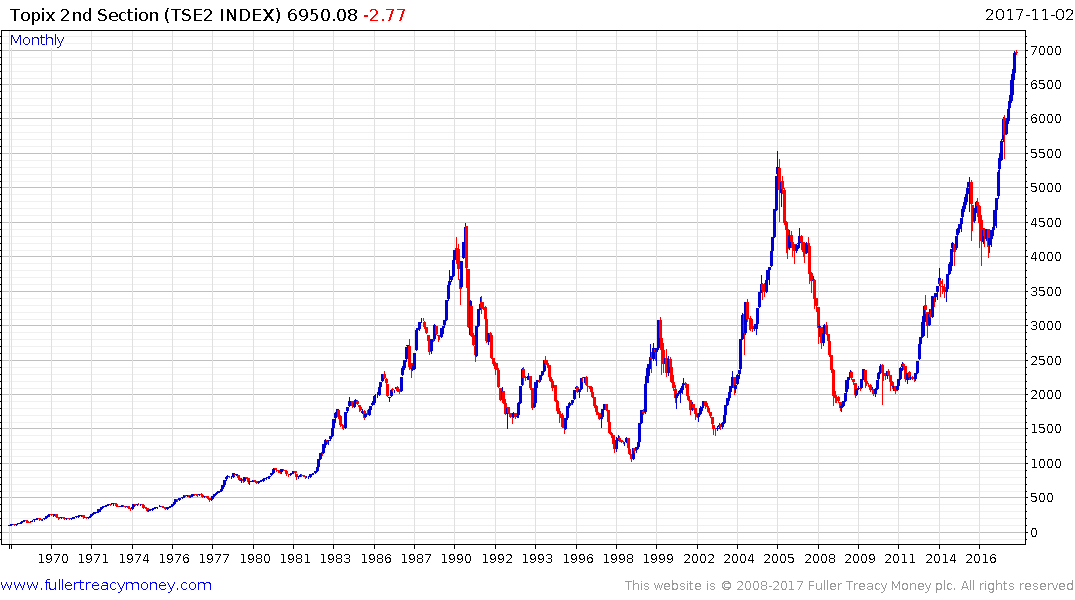 The Topix 2nd Section of small to mid-caps remains the clear outperformer and is currently testing the psychological 7000 level. It paused at 5000 and 6000 so there is scope for an unwinding of the short-term overbought condition around the current area.
Back to top