Brazilian miner Vale says entering new era of big dividends
This article from Reuters appeared in mining.com. Here is a section:
Vale is entering a period in which it plans to pay out big dividends, Chief Executive Officer Fabio Schvartsman said on Friday at an event commemorating the Brazilian miner's inclusion in the Sao Paulo stock exchange's strictest listing market segment.

"Now is the era of the Vale dividends. Vale will become a big payer of dividends if everything goes well," Schvartsman said, reiterating that a new dividend plan would be released in March, without stating an amount.

In April Vale paid out 0.905 reais per share.

Vale shareholders, he said, supported the company in tough times when metal prices were low and now is "Vale's time to pay it back."
Nothing says a mining company is reluctant to invest in new supply like committing to paying out fat dividends. The company went through a painful rationalization between 2011 and early 2016 when the dividend was slashed from $1.75 to less than 5¢. The commitment to increase the payout is designed at attracting dividend investors and to try and create confidence in management's commitment to creating value.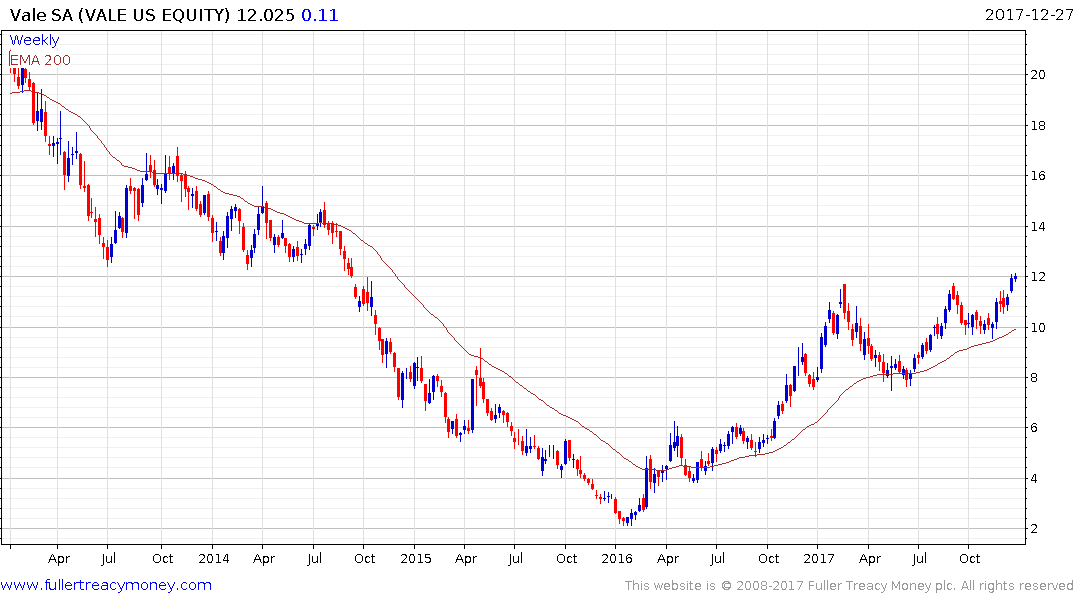 The share moved to a new recovery high this week and a clear downward dynamic would be required to question medium-term scope for additional upside..
Back to top