Brazil Confirms Coronavirus Case, the First in Latin America
This article by Simone Iglesias and Fabiola Moura for Bloomberg may be of interest to subscribers. Here is a section:
A 61-year-old Brazilian man who lives in Sao Paulo was infected during a recent trip to Northern Italy and tested positive upon returning to the country, Health Minister Luiz Henrique Mandetta said Wednesday at a news conference in Brasilia. The patient, who traveled via France on the way back to Brazil, is doing well and is at home, a Sao Paulo state official said.

"We'll have to see how the virus reacts in a tropical country in the middle of summer," Mandetta said. "We still can't say how lethal this virus will be."
Maybe they should ask how Singapore has successfully contained the spread of the virus? The stock market lost now time pricing in the fear of a wider spread with the iBovespa dropped 7% to test the region of the trend mean and the four-year sequence of higher reaction lows.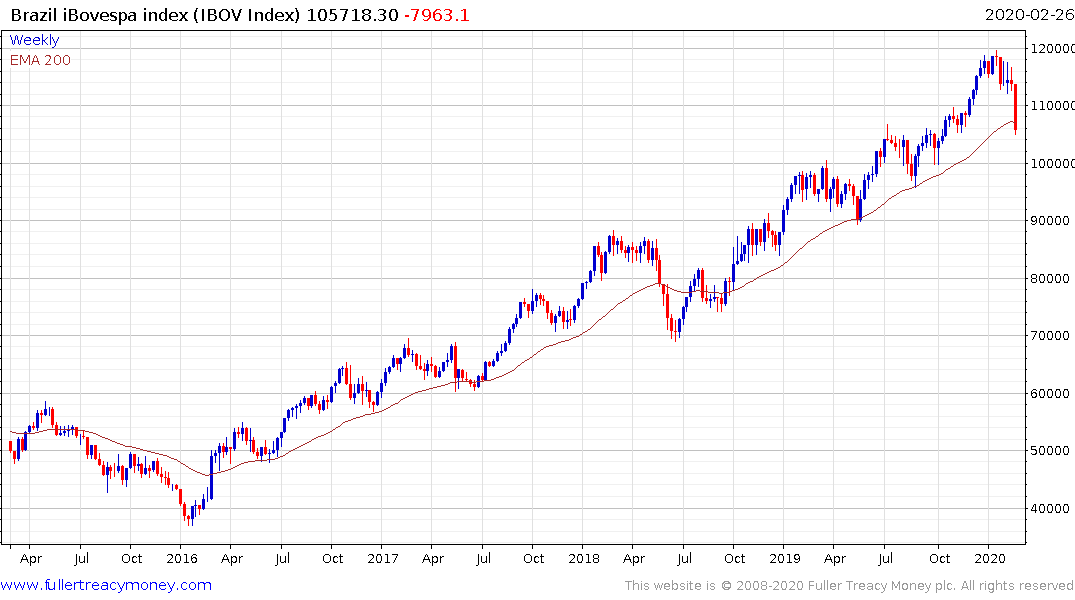 The big question investors should be asking is China's data showing declining new infections credible or have they simply given up on containment? This graphic from Morgan Stanley highlights the peak in recorded infections and the subsequent decline.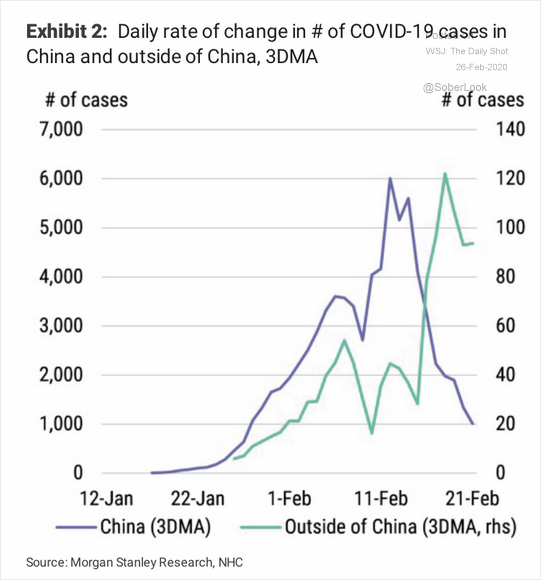 This graphic from the Economist suggests some of the measures used to monitor economic activity have also reanimated. That suggests China is getting back to work and efforts are being put in place to get workers from the hinterland to the industrial centres. Considering the fact that 80% of cases are mild and the virus lingers even once someone has recovered, I believe they have given up on containment.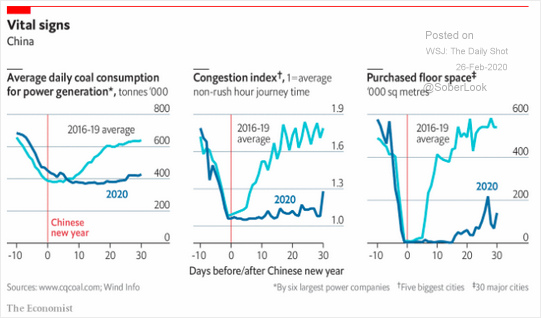 I don't feel comfortable drawing that conclusion but data is pointing towards the median age of those dying from the virus being 75. The vast majority of prime age workers will be less badly affected and therefore the official conclusion is likely to be that older people are expendable. That's not something that would be tolerated in a democracy but in a command economy survival of the fittest (and best connected) is standard operating policy.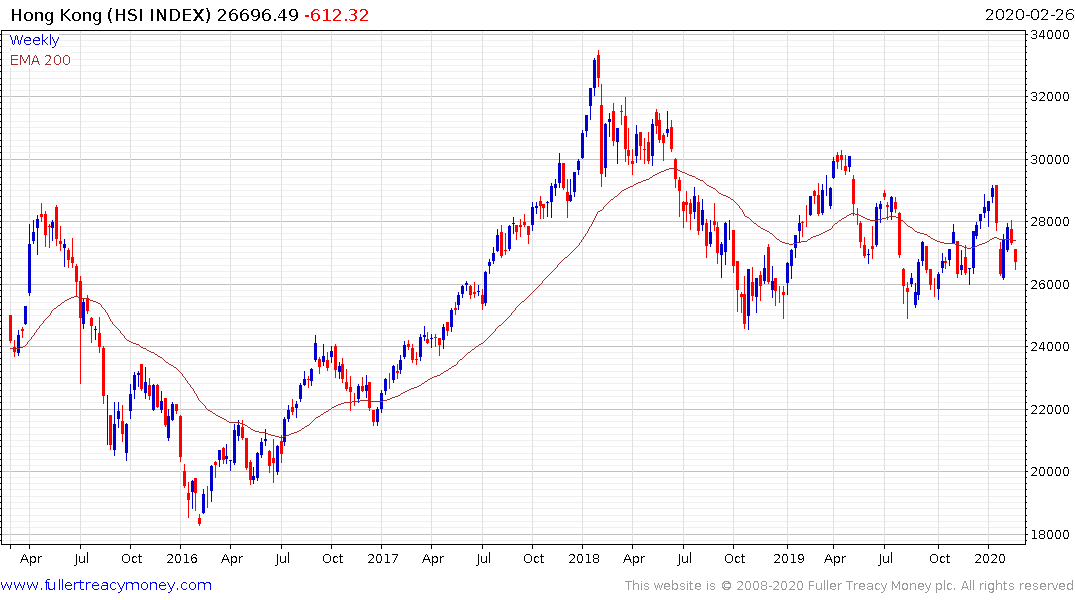 The $10,000 social handout announced in Hong Kong overnight is a fresh example of the kind of stimulus being considered to deal with the economic impact of a hiatus. The clear potential is for a record global stimulus to rival that following the financial crisis. This is the clearest sign yet of overt helicopter money.
Back to top