Brazil Central Bank Sees Slower 2022 Inflation, More Price Falls
This article from Bloomberg may be of interest to subscribers. Here is a section:
Brazil central bank President Roberto Campos Neto expects consumer prices to fall for three consecutive months through September and close the year with a smaller increase than most economists forecast.

"Inflation this year will be around 6.5%, perhaps a bit lower," he said Tuesday at an event organized by Moneda Asset Management in Santiago de Chile.

Brazil posted in July its biggest monthly drop in consumer prices in over four decades, as President Jair Bolsonaro pushed for tax cuts to lower fuel prices that were eroding his popularity ahead of October's election. Economists surveyed by the central bank estimate inflation at 6.82% this year and 5.33% in 2023.

While prices regulated by the government are providing some inflation relief, services costs are still going higher, according to Campos Neto.

"There's still a very hard job to do," he added, to bring inflation near the bank's targets of 3.5% and 3.25% for this year and next, respectively.
If Brazil's inflation rate drops to 6.5% by the end of the year, it will have the strongest real rates in the world. That leaves ample scope for interest rate cuts which would boost the outlook for the financial sector and support demand growth in the economy.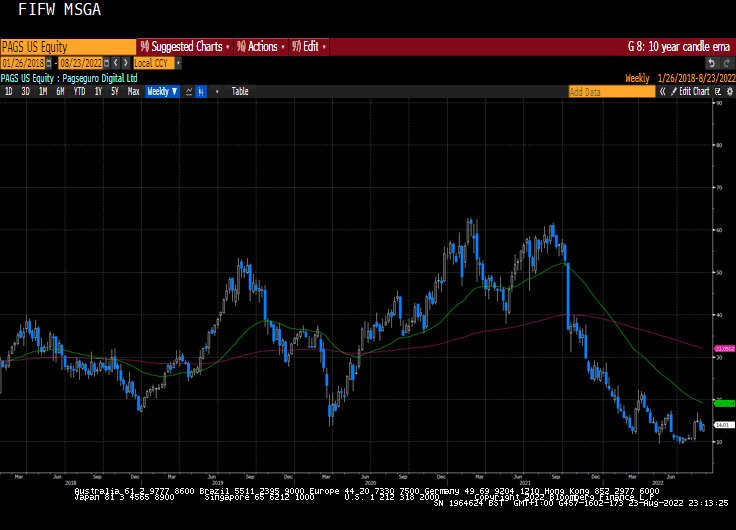 Pagseguro is a central bank supported fintech company that has sold off aggressively as double-digit interest rates killed consumer demand for credit. It has clear scope to recover if interest rates come back down.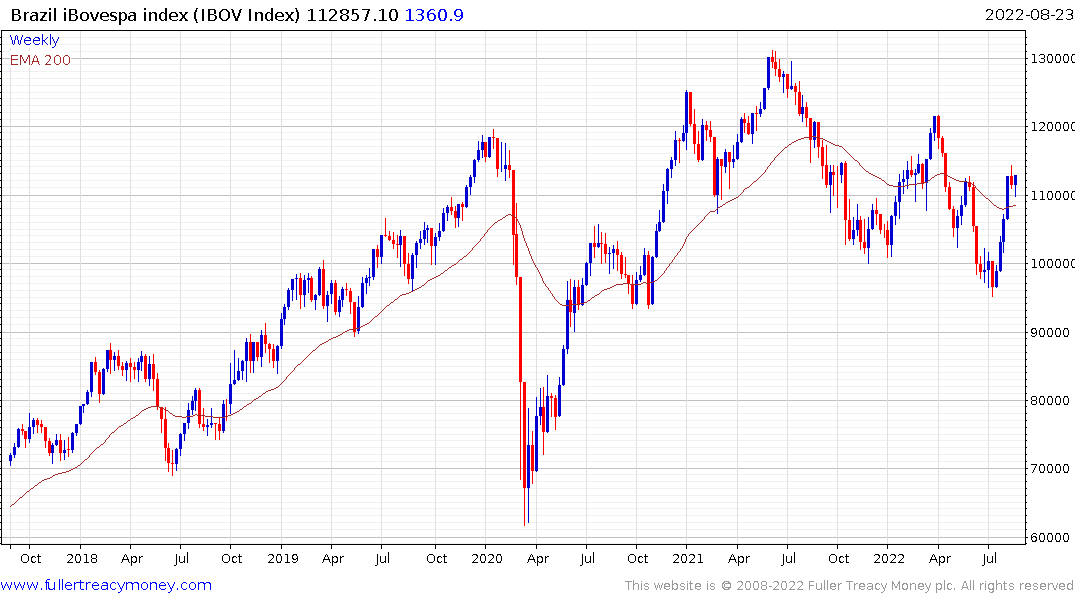 The iBovespa Index jumped today to post one of the best performances of any global stock market. Bolsonaro's recovery in the polls, ahead of the upcoming election, may also have been responsible for renewed investor appetite for Brazilian stocks.
Back to top