Brazil Analysts Jack Up Inflation, Rate Forecasts as Woes Grow
This article from Bloomberg may be of interest to subscribers. Here is a section:
Brazil analysts expect a higher interest rate both this year and next after the government said it would
circumvent the public spending cap to increase spending on the poor.

The central bank will lift the Selic to 8.75% at the end of this year and 9.5% in 2022, up from prior projections of 8.25% and 8.75% respectively, according to a survey published on Monday. Analysts also lifted their year-end inflation forecasts to 8.96% this year and 4.40% in 2022, both above target.

President Jair Bolsonaro announced last week plans for cash transfers to the poorest that would be financed either by a waiver or changes to the spending cap rule. The increased spending, coupled with a fresh plunge in the currency, are boosting bets that policy makers will have to raise borrowing
costs faster. The central bank will meet over rates Tuesday and Wednesday.

With annual inflation running above 10%, policy makers led by Roberto Campos Neto had promised their third consecutive rate hike of a full percentage point this week. But now analysts at major Wall Street firms expect them to deliver an increase of at least 125 basis points.

It's hard to imagine that 8.5% in short-term rates still represent negative real interest rates for Brazil. Inflation running at 10% is a major challenge for any government but especially during a time when a restive population is agitating for more spending and better conditions.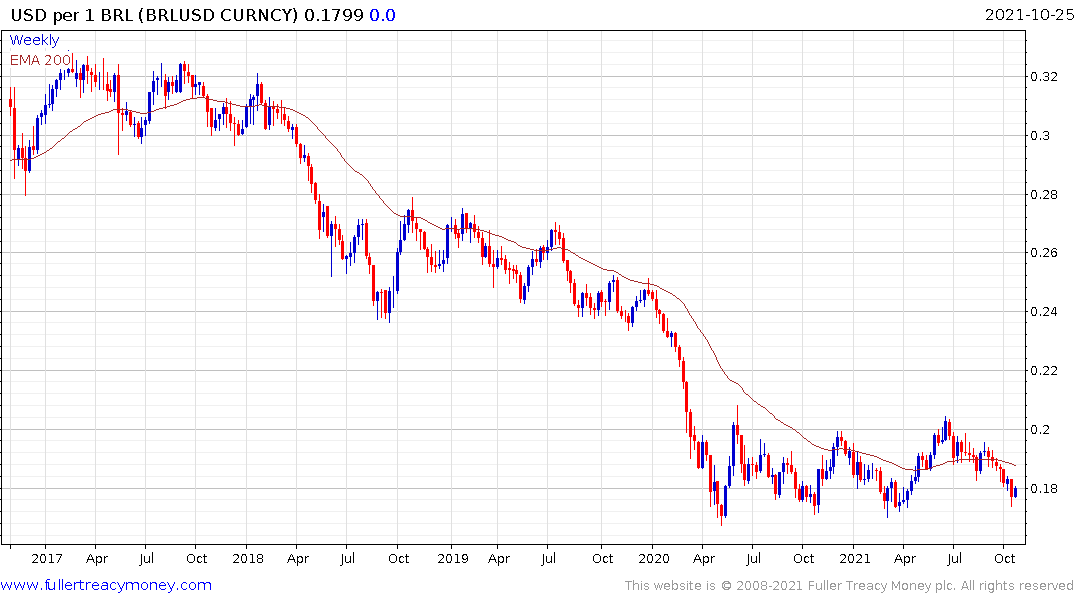 If the Bolsonaro government abides by this fiscal commitment, that will be welcomed by the market. On the other hand, if they insist on pushing through outsized spending commitments the currency will take a significant hit. Right now, the Real is bouncing from the $0.1735 area and a sustained move beyond that level would be required to signal a return to supply dominance.
China's efforts to support local governments through capital infusions, rather than lowering rates, suggests less support for land sales and infrastructure growth. The iron-ore price has sustained a sharp decline and is struggling to rebound. Meanwhile crude oil remains well bid.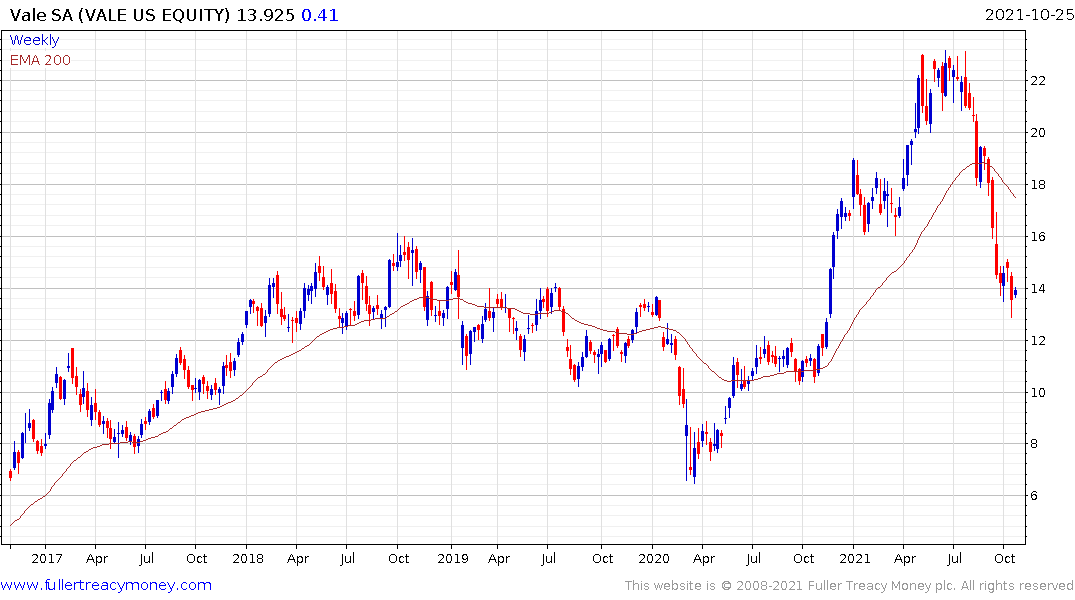 Vale remains close to its lows and is testing the upper side of its base formation.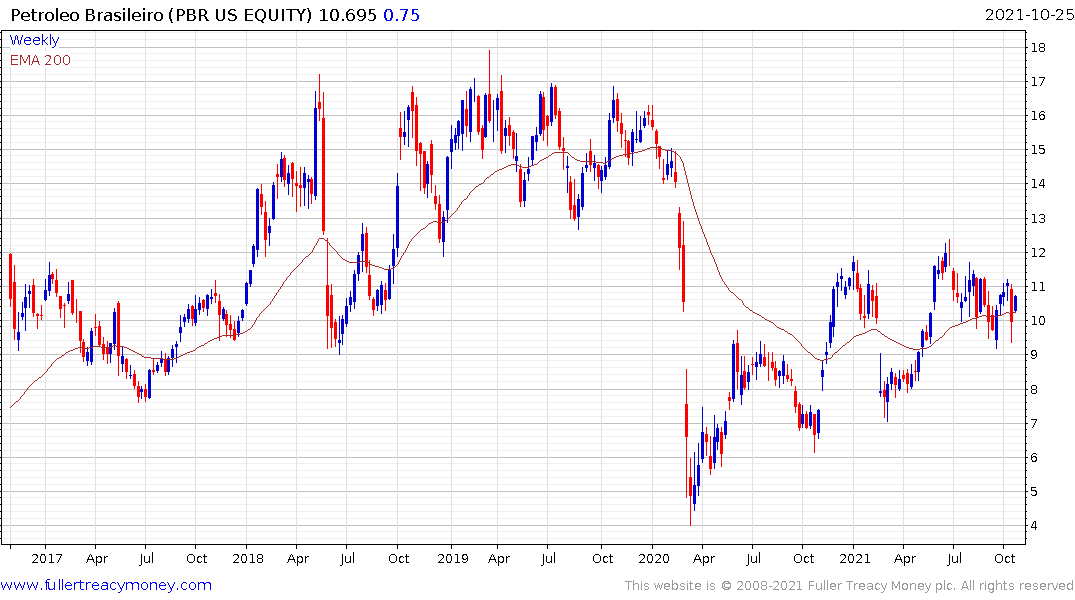 Petroleo Brasileiro's ADR is bounding from the region of the trend mean and continues to hold a sequence of higher major reaction lows.
Back to top