Branson's Virgin Galactic Space Venture Jumps in NYSE Debut -
This article by Christopher Jasper for Bloomberg may be of interest to subscribers. Here is a section:
Virgin Galactic is one of a trio of billionaire-backed space startups, each tapping different technologies. Branson is using an aircraft to carry a spaceship to high altitudes, where it blasts away. Blue Origin, controlled by Amazon.com Inc. founder Bezos, relies on more-conventional rockets. Musk's Space Exploration Technologies Corp. deploys reusable launchers.

While transporting satellites has been a focus for SpaceX, Branson is chasing the tourism market, planning a first commercial flight next year. Blue Origin plans to take payloads and tourists to the edge of space on an 11-minute flight, while Musk has pledged to send passengers to the moon, Mars and beyond.

Branson said last week that Virgin Galactic also is interested in developing hypersonic airline flights after Boeing Co.'s future-technologies arm pledged $20 million for a minority stake. That could mean linking U.S. cities in a matter of minutes and, ultimately, the U.S. and U.K. with Australia in just a few hours.
Launch costs are trending lower and that is allowing room for a range of competing business cases to exploit the opportunity represented by the final frontier. If Elon Musk is to be believed the jump to space is but a gateway to a myriad of possibilities on the moon and Mars. The one thing we can be sure of is the confluence of technological innovation and access to abundant cheap credit has made possible ventures that were mere fantasy a decade ago.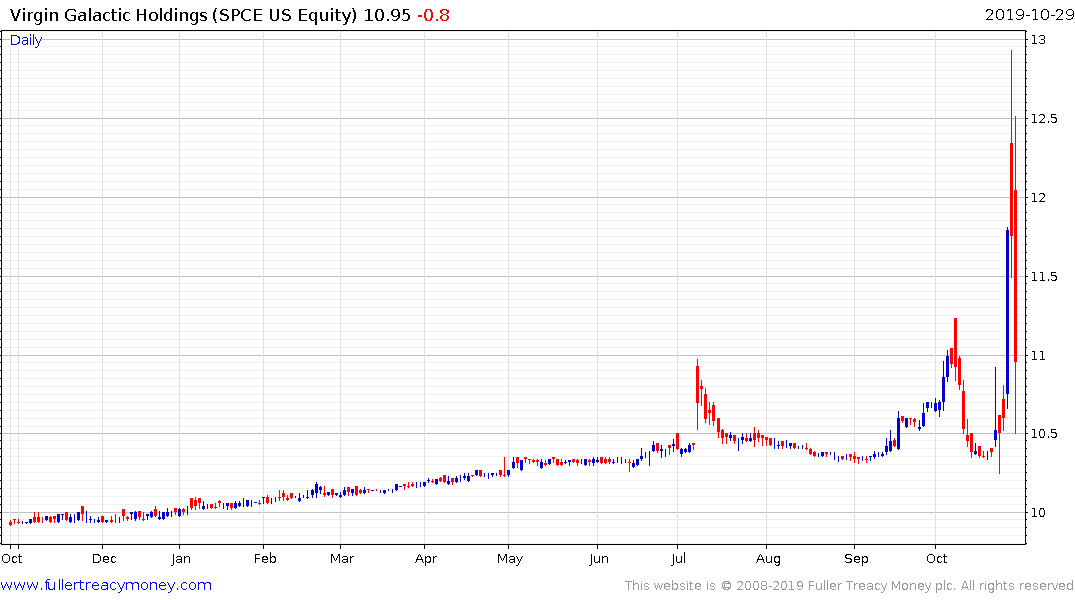 Hypersonic travel has been a feature of military technology for more than 60 years but is increasingly making its way into the international arena with China fielding hypersonic missiles. The US X-37b space plane potentially represents the ability of a hypersonic kinetic weapon while Boeing and others are exploring commercial applications for hypersonic flight. The scope for what is possible is truly inspiring but the proliferation of what is effectively a first strike weapon has some grave geopolitical consequences.
Back to top