Bonuses Push Up Pay for Japanese Workers Yet Spending Falls
This article by Connor Cislo for Bloomberg may be of interest to subscribers. Here is a section:
Driven by the tightest labor market in decades, wages in Japan have grown steadily since mid-2017, and even real wages are starting to pick up. That's welcome news for the Bank Japan, which recently adjusted monetary policy in an effort to make its easing program more sustainable. If households become convinced that pay hikes will keep coming, they'll be more willing to increase spending, which will drive further price increases and economic growth. The problem is that employers favor pouring pay hikes into bonuses, which can be taken away, rather than permanent increases in wages.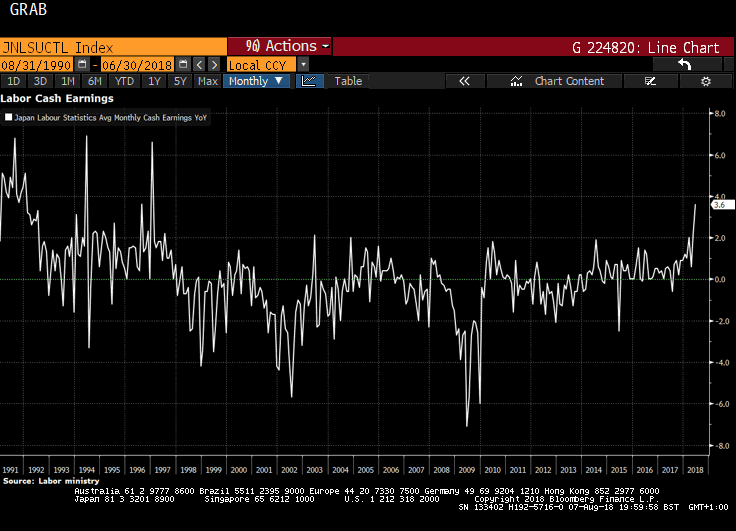 Employers are paying higher bonuses but are so far demurring from committing to higher wages. However, continued tightness in the labour market, rising participation rates and the breakout in wage growth suggests the trajectory of higher wage growth is a medium-term consideration.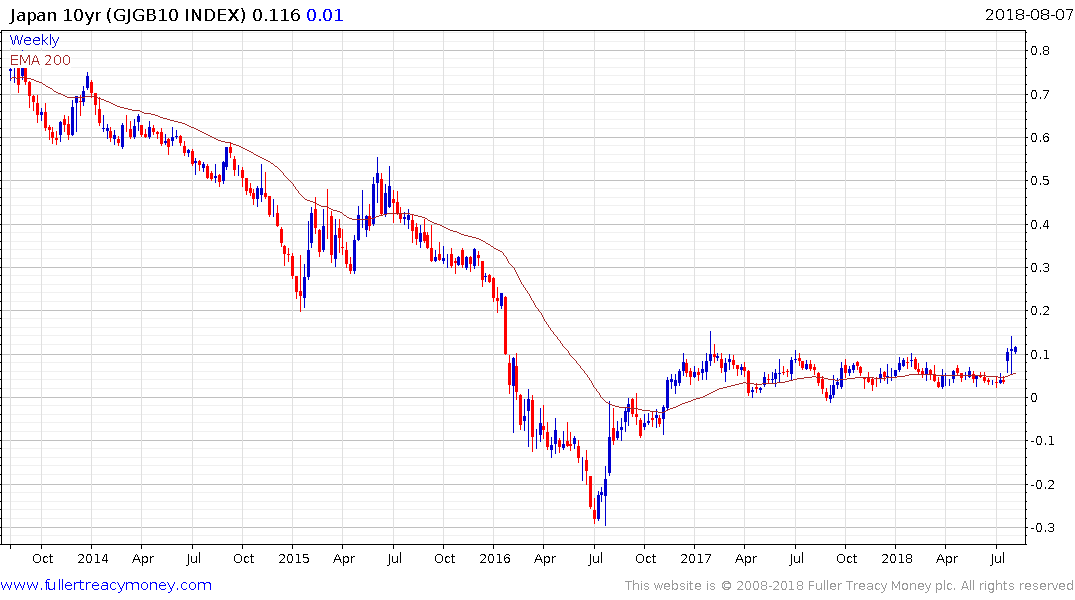 The yield on Japanese government bonds has been rising over the last couple of weeks because the Bank of Japan widened the band it is willing to allow it to trade in. However, the prospect of rising wage inflation finally starting to manifest itself in the market is an important characteristic for the Japanese market. Having pursued inflation for so long, the cost of refinancing the country's debt also increases but its primary redeeming feature is the majority is held internally.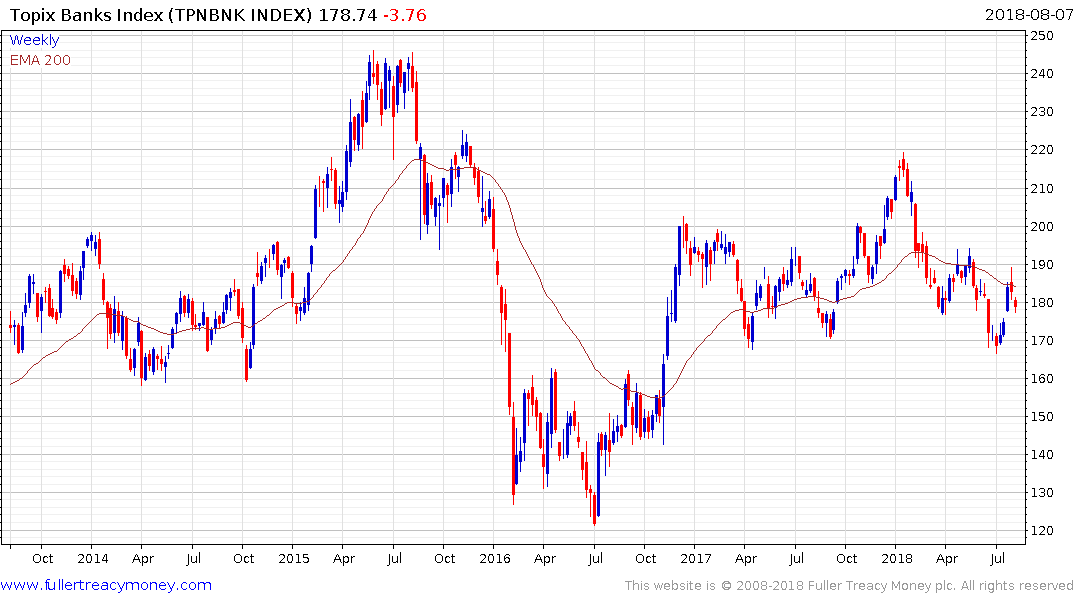 The Topix Banks Index hit a medium-term peak in January and needs to sustain a move above 190 to confirm a return to medium-term demand dominance.
Back to top