BOJ Is Said to See No Change in Policy Stance as Abe Quits
This article by Toru Fujioka for Bloomberg may be of interest to subscribers. Here is a section:
While the announcement of Abe's resignation caused the yen to gain as much as 1% in the evening in Tokyo, the BOJ will continue to closely watch market developments, according to the people. The bank maintains its pledge that it will act without hesitation if necessary, the people said.

With the economy still healing from the biggest contraction in the post war era in the second quarter, an excessively strong yen will put pressure on the central bank to act if sustained. Abe came to power in 2012 pledging aggressive monetary easing and handpicked Kuroda to deliver it. Kuroda soon launched the "shock and awe" monetary bazooka, which increased asset purchases, leading the BOJ's balance sheet to swell significantly larger than its global peers.

BOJ watchers will be closely monitoring who will replace Abe, because Kuroda is seen to have coordinated well with the government under the premier. The latest symbolic move was a joint statement between Kuroda and the government as the pandemic battered the economy.


Abe was driving force behind the global transition to simultaneous monetary and fiscal stimulus. His policies have been adopted at least in part by a host of countries as interest rates have trended towards zero.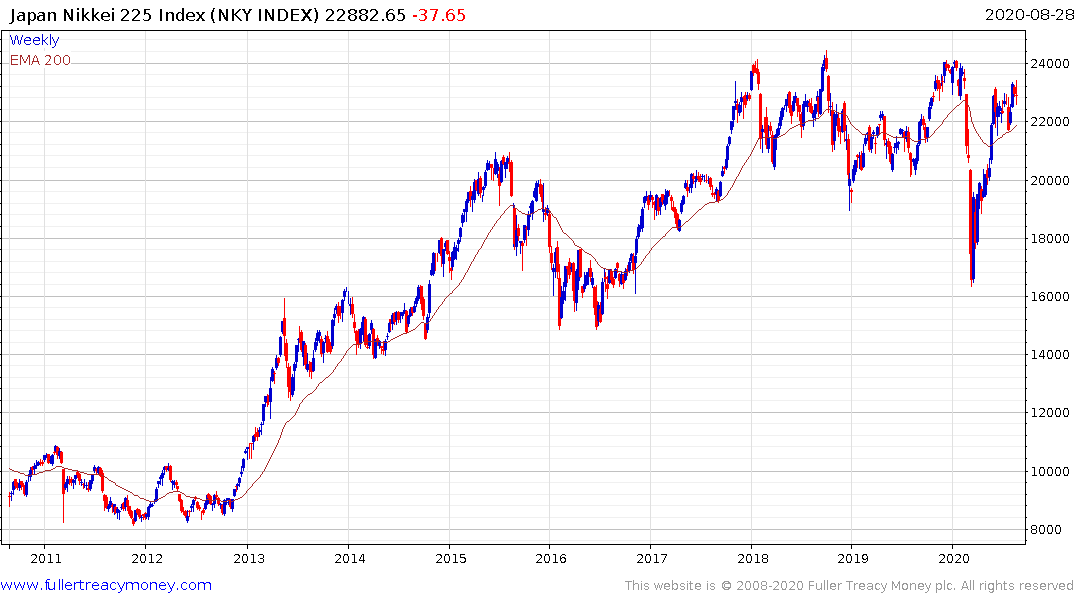 The Nikkei-225 broke on the upside immediately ahead of his electoral success and more than doubled by 2015. Since then the pace of the advance has slowed significantly because the desire to continue to devalue the currency ebbed.
The third arrow of Abenomics has also misfired. Regulatory reform has been halting at best. Immigration reform has begun, which is likely to be positive for growth but there are large numbers of additional issues which need to be addressed.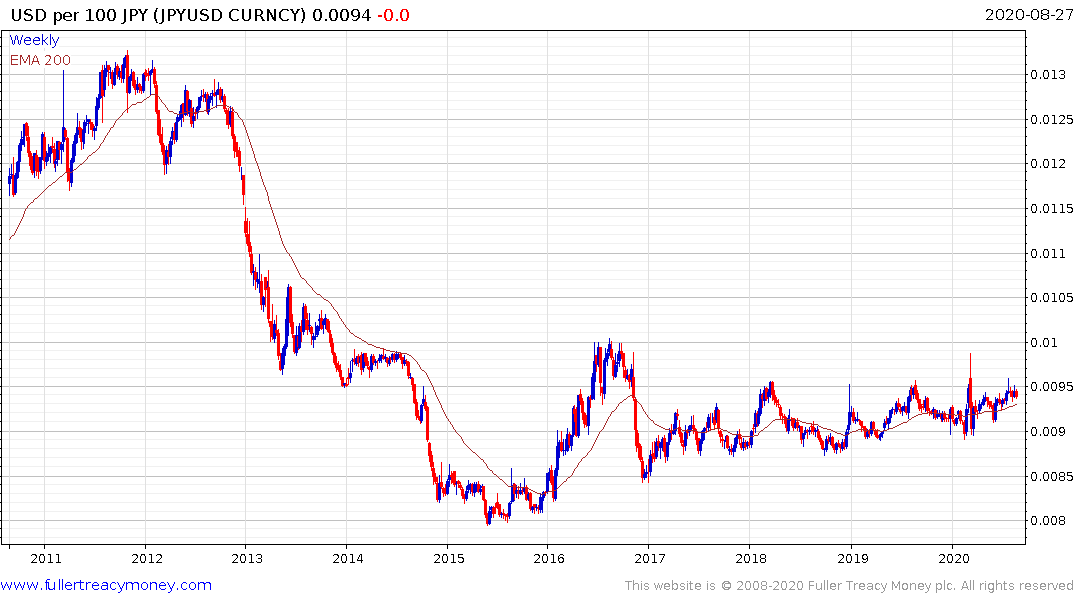 The Yen has base formation characteristics and has held a succession of higher reaction lows against the Dollar since 2015. Currency devaluation was the central aim of Abenomics and it is questionable how much additional devaluation will occur under the next administration.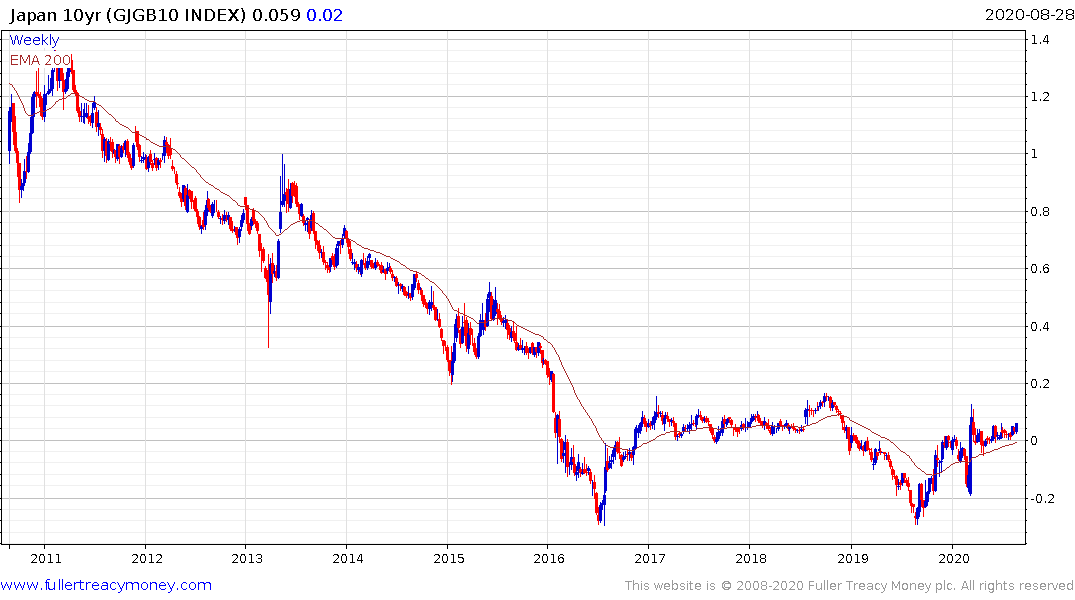 10-year JGB yields hit a new recovery high today. This is another example of a chart with base formation characteristics. The only thing delaying strengthening of the Yen and weakening of bonds is the willingness of the BoJ to continue to print and control the yield curve. It is likely their resolve is going to be tested by the market over coming weeks.
Back to top