BofA Warns Bull Market Capitulation Has Begun as Bears Surrender
This article by Blaise Robinson for Bloomberg may be of interest to subscribers. Here it is in full:
Here comes another sign that the few remaining bears are finally giving up.

Investment flows going into stock funds worldwide jumped to $24 billion in the week to Jan. 10 - the sixth largest weekly inflows ever - while $13 billion went into corporate and emerging markets bonds, according to strategists at Bank of America Merrill Lynch, who said the data show the market is reaching "maximum bullish" levels.

"Peak positioning on its way, but we expect asset prices to overshoot first," the strategists led by Michael Hartnett wrote in a note, saying that to get a proper "sell signal," they still need to see fund managers' cash levels falling below 4.3 percent in their next monthly survey, as well as further inflows into high-yield bonds, emerging market equities and emerging market debt in the coming weeks.

Among recent signals that stocks are overheating: the proportion of bullish participants in the American Association of Individual Investors hit a seven-year high earlier this month, most major equity benchmarks around the world trade at overbought levels, and the S&P 500 has reached its most expensive level since 2002.
Among many investors there is a realization that we are in the latter stages of an expansion although there is little evidence of top just yet, much less any sign of recession.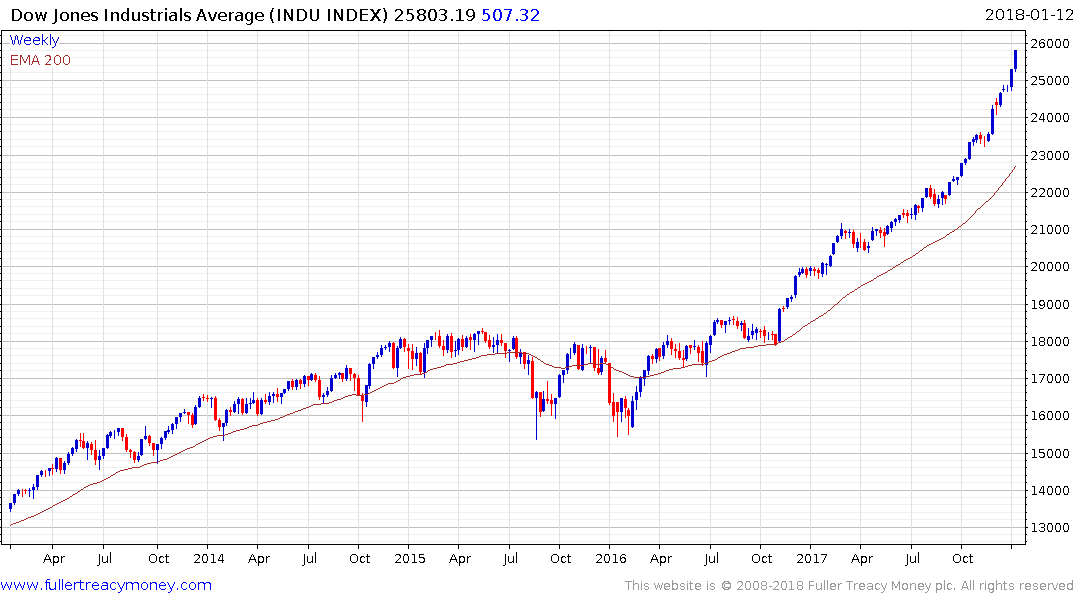 However, the Dow Jones Industrials Average is accelerating higher and that is a trend ending signal. It suggests that a long position is still justified but that it is a time to think about what would need to happen in order to signal an exit signal. The wider the overextension relative to the trend mean the great the likelihood that it will be unwound at some stage.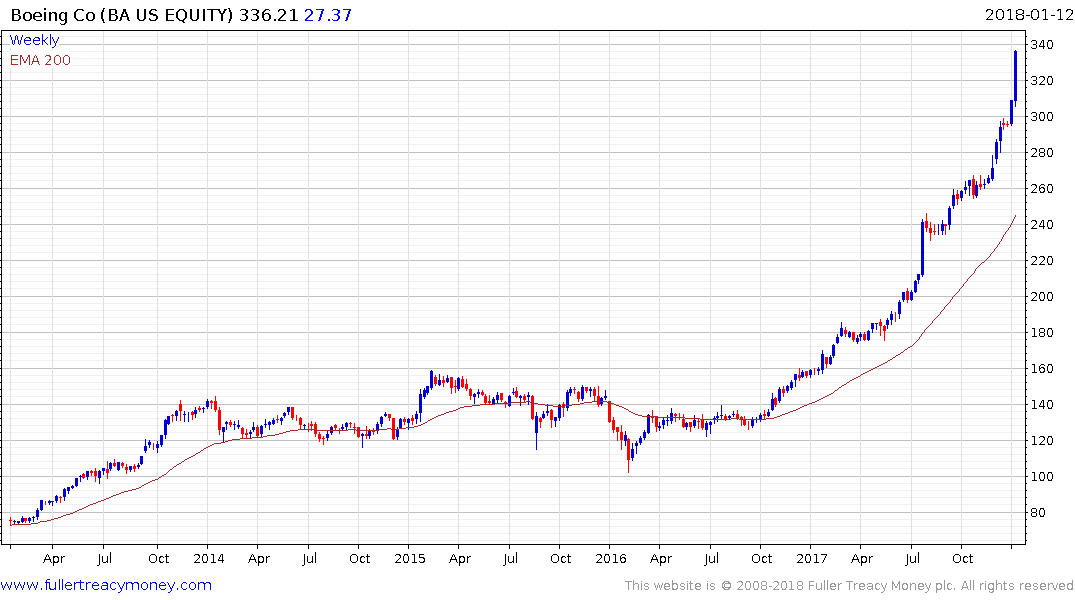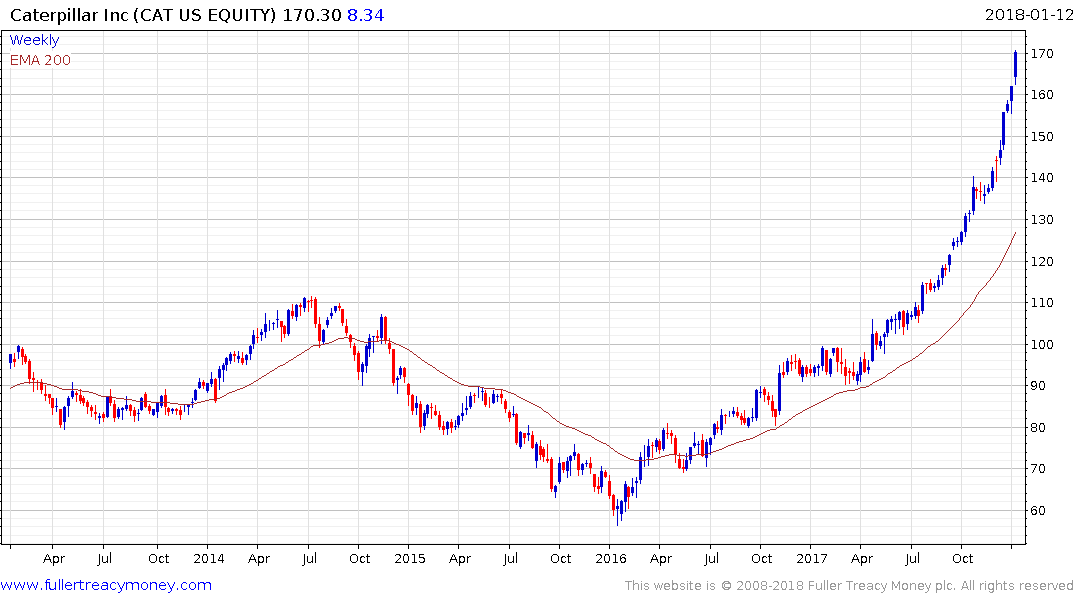 That is particularly true for shares like Boeing and Caterpillar which are leading the Index higher so far, this year from already elevated levels.
Back to top