BOE Says 'More Persistent' Inflation Prompted Surprise Rate Rise
This article for Bloomberg may be of interest to subscribers:
"We've seen evidence of a very tight labor market and we're seeing more persistent inflation pressures, and that's what we have to act on," Bailey told BBC News on Thursday. "We're concerned about inflation in the medium terms, and we're seeing things now that can threaten that."

The remarks represent a shift in tone for the U.K. central bank, which previously said most pressures on prices were temporary, or "transitory," and likely to pass in the next few months. Now, Bailey expects the consumer price index to top 6% in the coming months, triple the BOE's target.

Becoming the first major central bank to hike its benchmark since the pandemic started, the BOE raised borrowing costs by 15 basis points to 0.25%. No other Group of Seven central bank has made since the start of the crisis.
The Bank of England has been in something of a pickle. They did not want to raise rates before every other country, but felt pressured to do so by persistent inflation. The most important factor is inflationary pressures are seeping into perceptions of how the public view well central banks are doing their job. Even as upward pressure on prices, on a year over year basis, will abate next year, that will do little to deter the impression that prices are running away from consumers.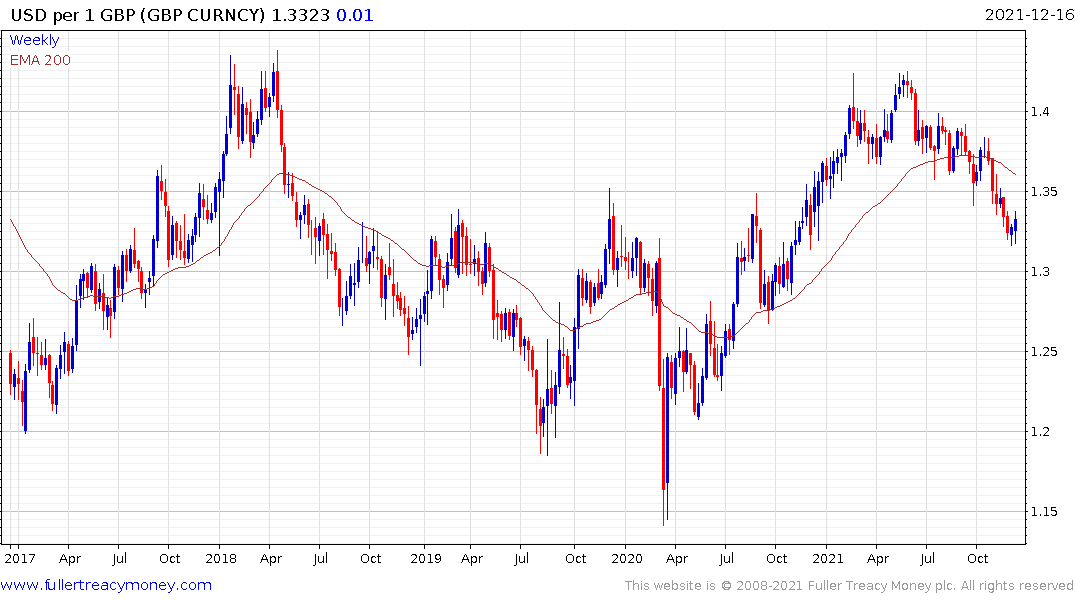 The Pound has sold off aggressively over the last six months as the Bank of England delayed acting on rates. It is beginning to unwind the short-term oversold condition against the Dollar it is unlikely to be a strong trending environment because no country wants a strong currency.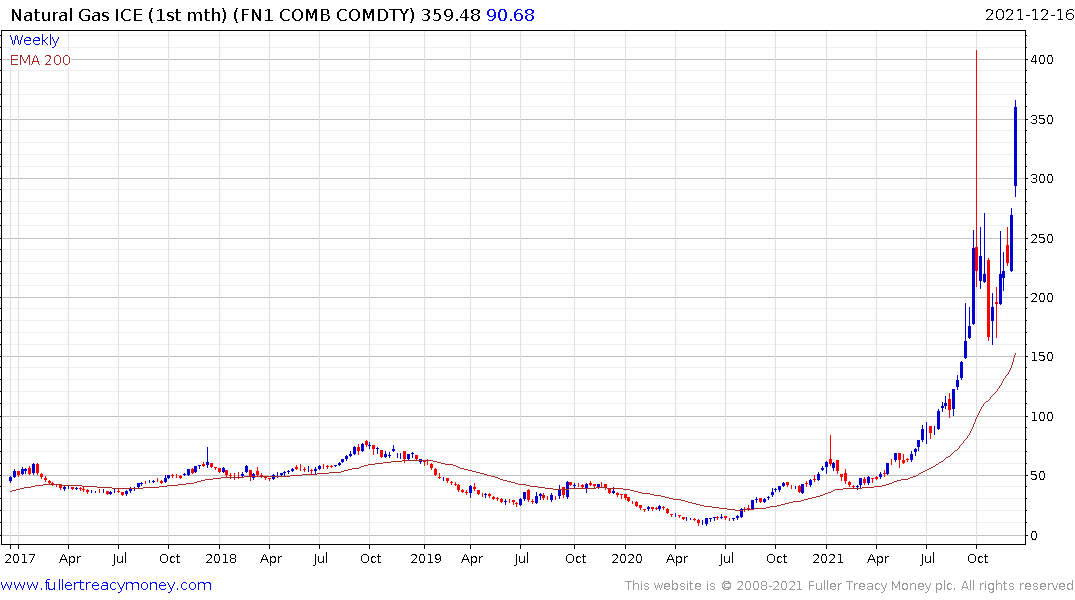 The reality is raising rates is not going to curb the upward pressure on natural gas prices. This is an energy crisis for Europe and the only way out of it is going to be to import more gas and use less of it.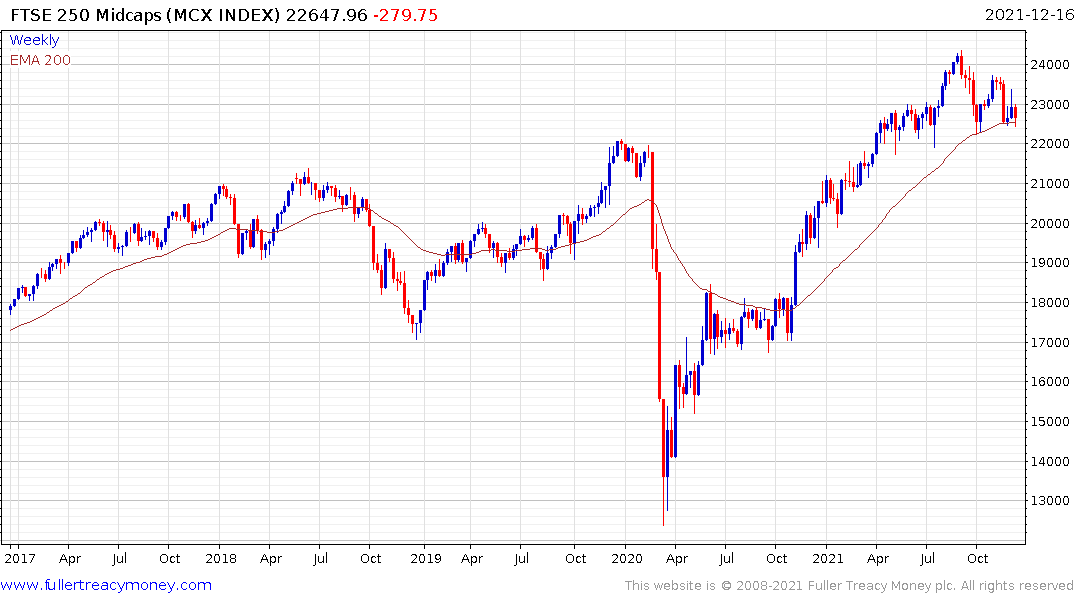 The FTSE-250 continues to hold the region of the trend mean as it consolidates above the 2020 peak.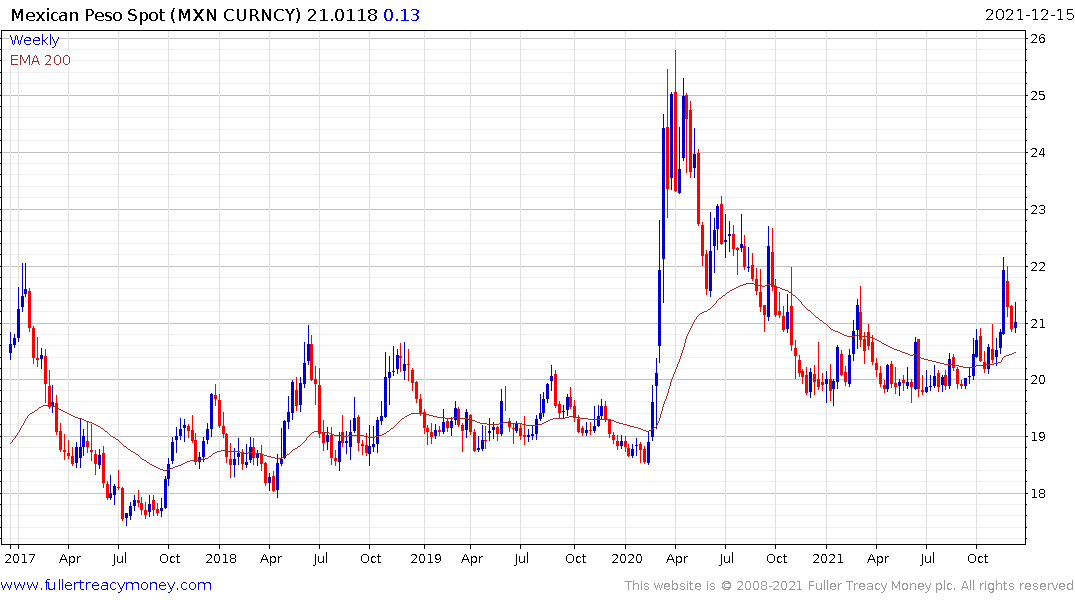 The UK was not the only country to raise rates today. Mexico added 50 basis points to bring the base rate to 5.5%. That lent support to the Peso and to the iShares MSCI Mexico ETF.
Back to top