BOE Beat Fed to Interest-Rate Hikes, Still Set to Finish Last
This article from Bloomberg may be of interest to subscribers. Here is a section:
The data on Tuesday showed faster-than-anticipated wage growth and lower unemployment. Hours later, new BOE rate setter Megan Greene joined policymaker Catherine Mann in warning of the risks of persistent inflation and the difficulty of getting back to the 2% target.

The surprise April wage figures were partly driven by an increase in the national minimum wage, which won't be repeated in later months. Still, according to Goldman Sachs analysts including Isabella Rosenberg, "we don't think they can be ignored."

"The BOE has much further to go than other central banks," they said.
There are several factors conspiring to keep UK inflationary pressures at uncomfortably high levels. The first is the obvious one. Islands have more complicated supply chains, which push up inflation relative to continental peers.
Less enthusiasm to welcome foreign workers is an additional reason wages are spiking higher. The high tax regime, and low point at which it kicks (40% after £50,000) in are a disincentive to work. The UK is simultaneously suffering from large number of people "too sick to work" which is hardly a coincidence.
Jeremy Hunt's solution is to make public sector workers more efficient. That's a big ask. Perhaps what he meant was replace public sectors workers with AI?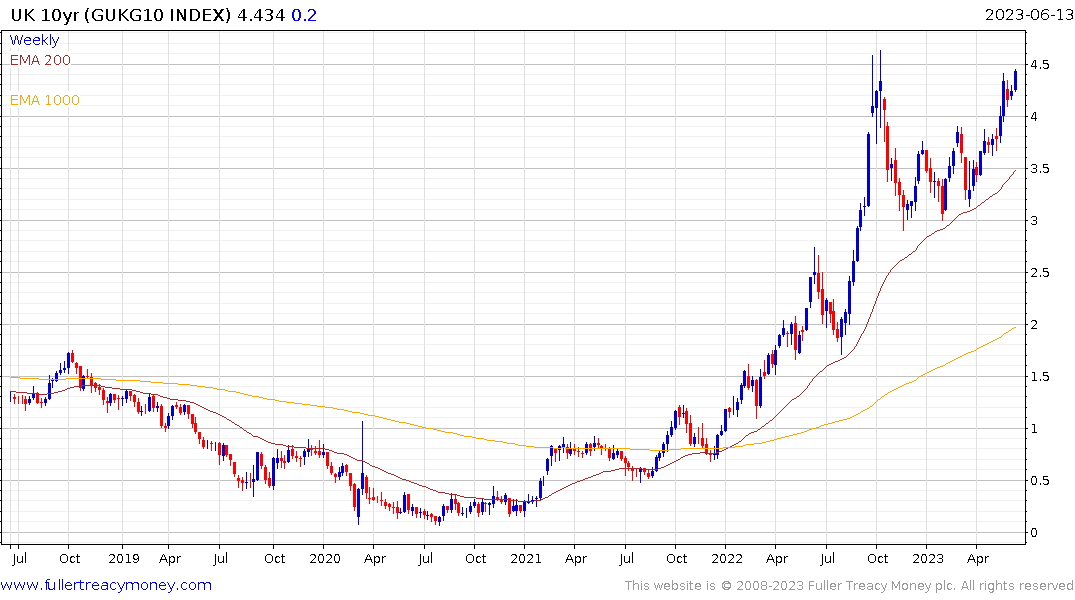 10-year Gilt yields closed at a new high today amid speculation rates will have to climb significantly higher to quell inflationary pressures.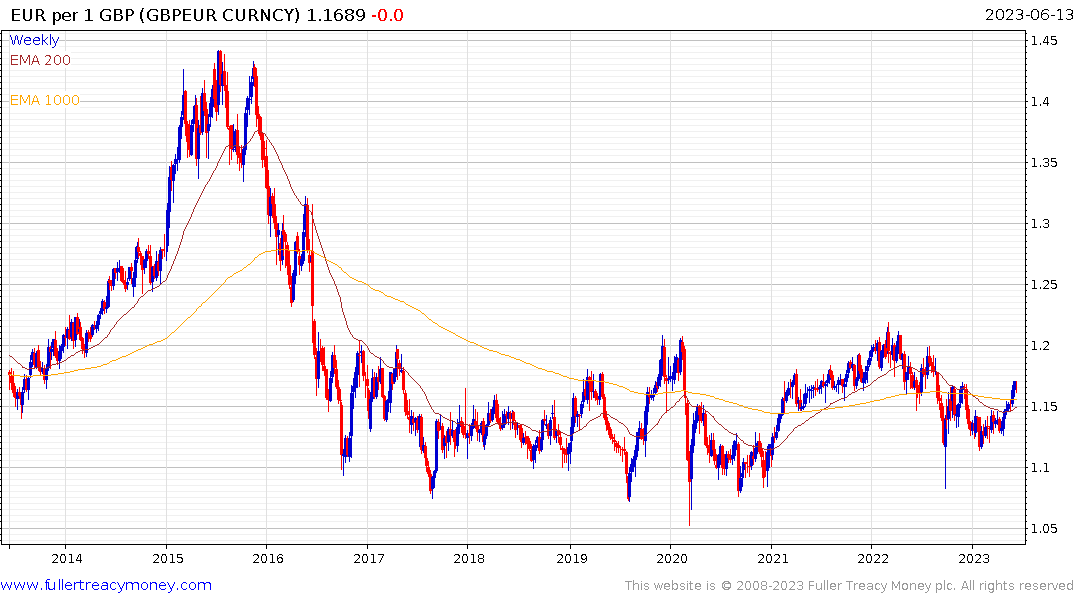 The Pound continues to rally towards the upper side of its long-term base formation relative to the Euro.
Back to top