Blueprint For Thinking About The Future
Thanks to Bernard Tan for this essay which may be of interest to subscribers. Here is a section:
Here is a link to the full report and here is a section:

There is still much room for even higher levels of human capital development. China's tertiary enrolment rate is still only 51%. There is every possibility that it can reach the 70-80% levels seen in the US.
But even at 51%, graduating numbers is 2.5x that of the US. When it rises further, we will see it at triple or even quadruple.
The transformation to the Chinese economy will be on a scale that is beyond imagination. Having already produced more than 100 million bachelor's degree holders in the past 12 years, it will produce another 100 million within the next decade.
This enormous human capital is already reaping rewards. Chinese publications of academic papers and patent applications are already fast catching up with the US and in some arenas, overtaken it already.
And they are still young. The oldest graduate from the past 12 years is only around mid-30s. His or her most productive years still lie ahead. Meanwhile, another 100 million are in the pipeline!

China's people are its greatest resource. Education has historically been the single greatest enabler of individual and familial success in most countries and China is no exception. The success of overseas Chinese populations all over the world is in large part tied to their commitment to the education of their children and commitment to a frugal existence, work ethic and investment in property. It's natural that the same cultural affinity should apply in China.
The growth potential for millions of college graduates entering the economy is undisputed. The degree to which they will promote growth is up for debate. South Korea had unfettered access to the global economy which allowed it to make the best of its innovative and inventive educated population. That allows it to punch well above its weight on the international stage. Russia on the other hand has some of the best educated and brilliant minds in the world but the lack of basic infrastructure, poor governance and patchy capital markets inhibits growth. I suspect China is going to be somewhere in the middle between these too because the overarching influence of the Party puts a focus on control rather than growth and innovation.
The one thing we do know however is Chinese parents will be investing in their children's education and competition for places at university is not going to abate anytime soon.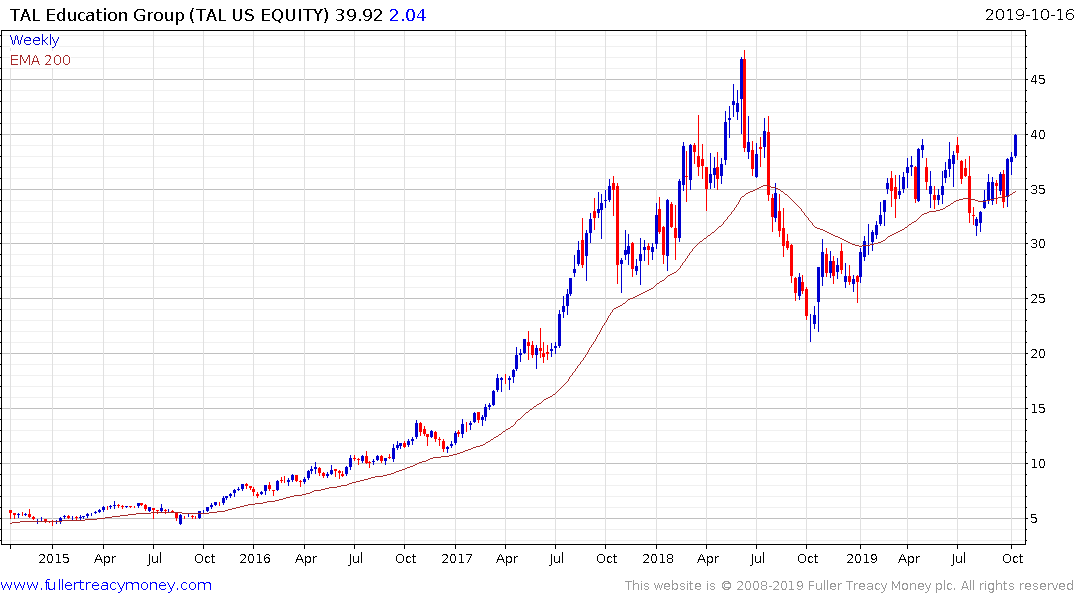 TAL Education continues to firm from the region of the trend mean.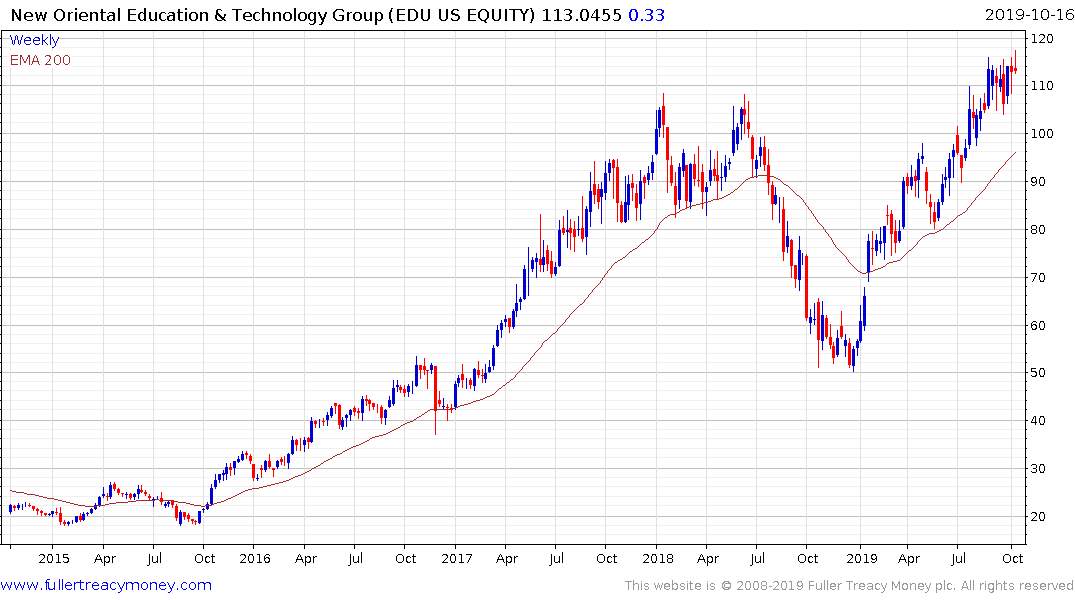 New Oriental Education is looking somewhat overextended at present.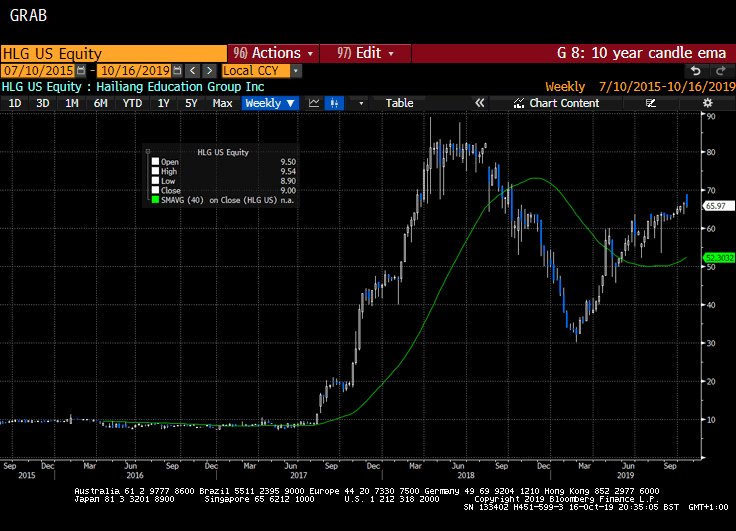 Hailiang Education has a similar pattern to TAL Education but is somewhat overbought in the short term.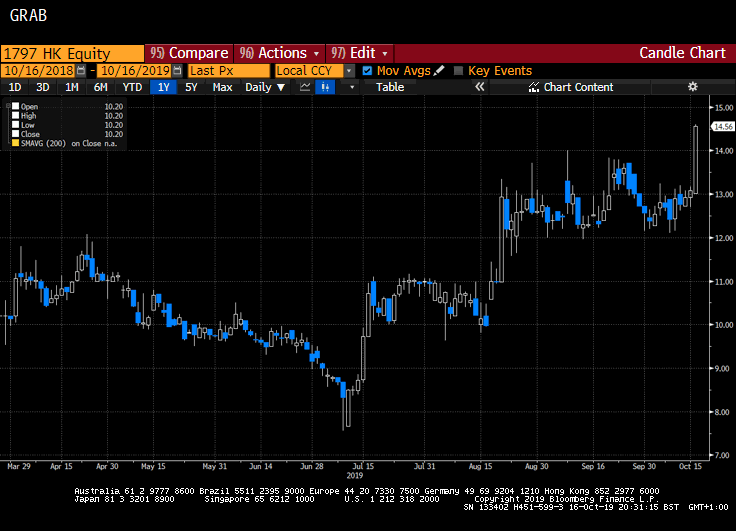 Hong Kong listed Koolearn Technology broke out of its most recent range this week to hit new highs.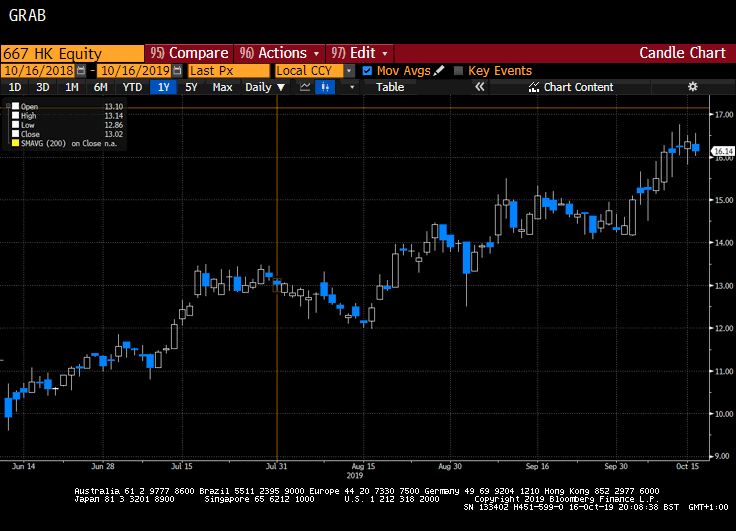 China East Education has been trending higher since it IPOed earlier this year.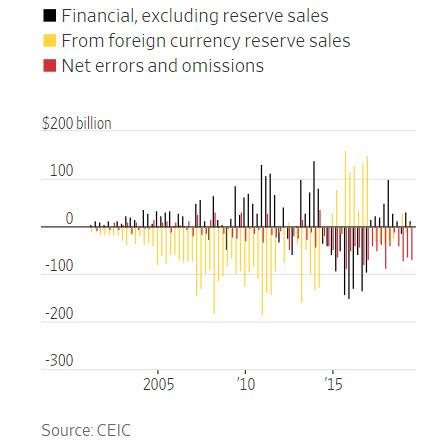 Meanwhile Chinese consumers are trying their level best to get money out of the country which does not suggest they have a great deal of faith in the administration.
Back to top