BlackRock World Mining boosts income
This article from the Investors Chronicle dated February 5th may be of interest to subscribers. Here is a section:
About half the trust's income comes from ordinary dividends, which Mr Hambro says are on the rise, but it has also boosted its income by investing in royalties. This is where in exchange for putting money into a company the trust, for example, receives a percentage of the revenue from the company's mine over its life. The trust holds three royalties, though can invest up to 20 per cent of its portfolio in these and is looking to increase exposure.

It entered into its first royalty agreement in 2012 with London Mining (LOND). For a consideration of $110m, the trust gets a 2 per cent revenue related royalty calculated from iron ore sales over the life of the mine from London Mining's Marampa licence in Sierra Leone. This is paid quarterly.
Over the last month we have highlighted a number of energy and resources companies which have returned to positions of relative outperformance. As part of my search for suitable vehicles likely to benefit from this theme, I took a look at the Blackrock World Mining Trust's constituents.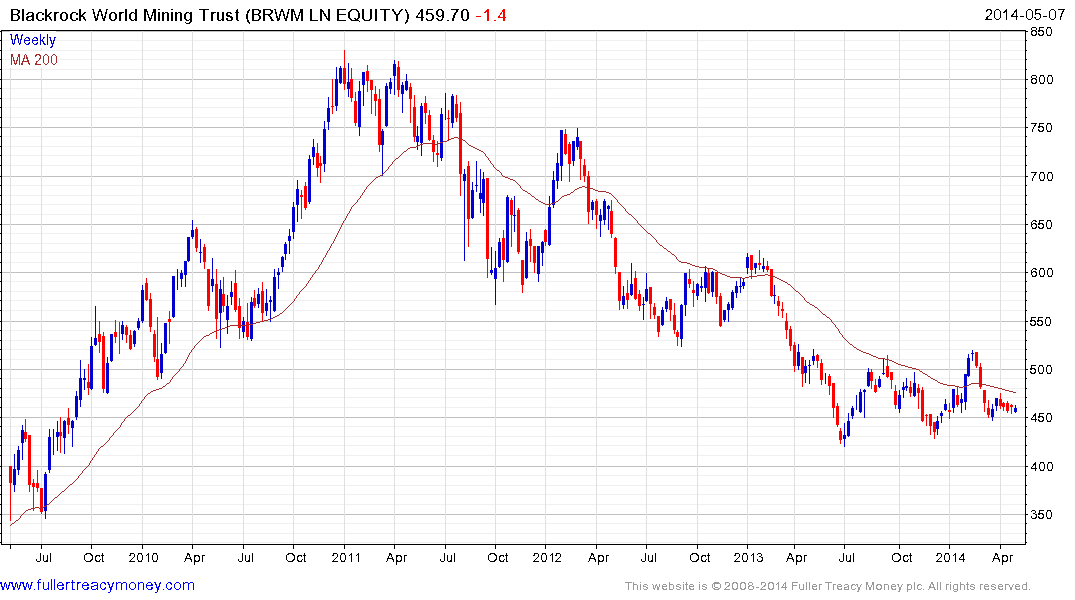 While Rio Tinto and BHP Billiton remain its largest weighting, London Mining is its fourth largest at 6.7% of the portfolio. The trust may hold a royalty in the company's production but the share remains in a medium-term downtrend and its market cap has declined to a mere £80 million. This underperformance may be contributing to the trusts inability to sustain a rally.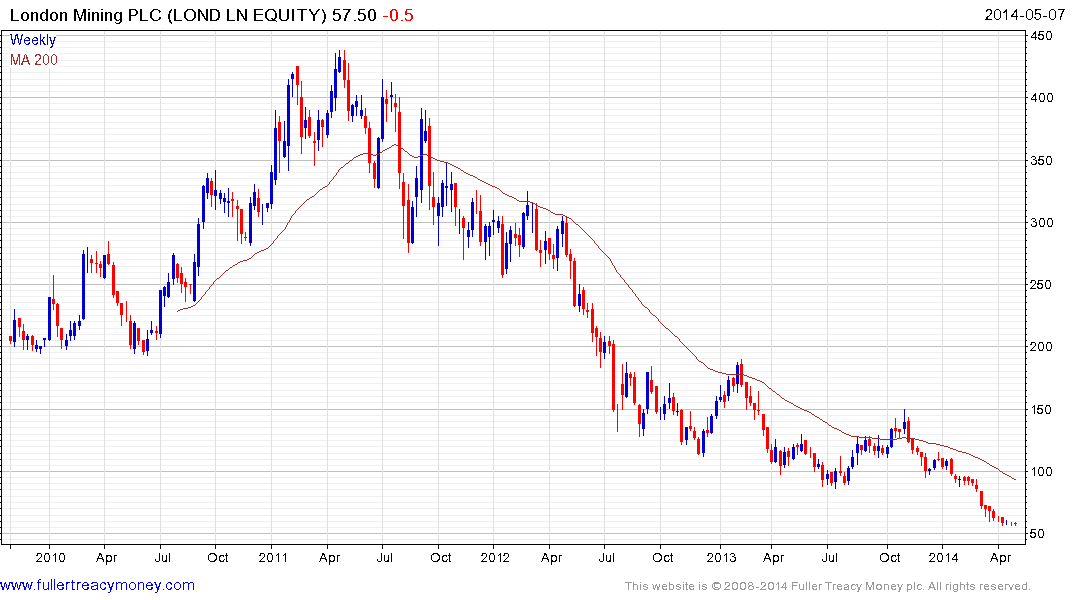 While looking at the Blackrock World Mining Trust I also came across the US listed Blackrock Energy and Resources Trust. It primarily holds a mix of US and European energy companies. The trust is currently trading at a discount to NAV of 11%, has an indicated yield of 6.37% and is currently breaking out of a two-year range when adjusted for the recent special dividend.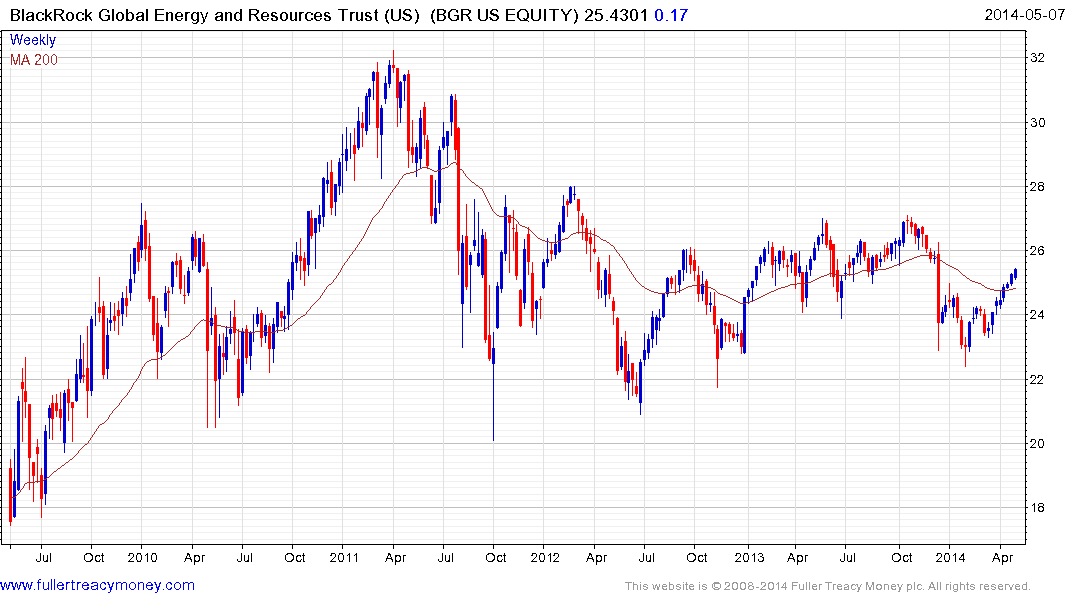 Back to top