Bitcoin Surpasses $11,000 as Memories of Popped Bubble Fade
This article by Eric Lam, Vildana Hajric and Joanna Ossinger for Bloomberg may be of interest to subscribers. Here is a section:
Bitcoin traded above $11,000 for the first time in 15 months, recouping more than half of the parabolic

increase that captured the attention of mainstream investors before the cryptocurrency bubble burst last year.

"The bounce-back of Bitcoin has been fairly extraordinary," said George McDonaugh, chief executive and co-founder of London-based blockchain and cryptocurrency investment firm KR1 Plc. "Money didn't leave the asset behind, it just sat on the sidelines waiting to get back in."
When I got on the plane yesterday Bitcoin was trading at around $10,000. When I landed in London it was at $11,000. That's a big move even for bitcoin. So, what's going on?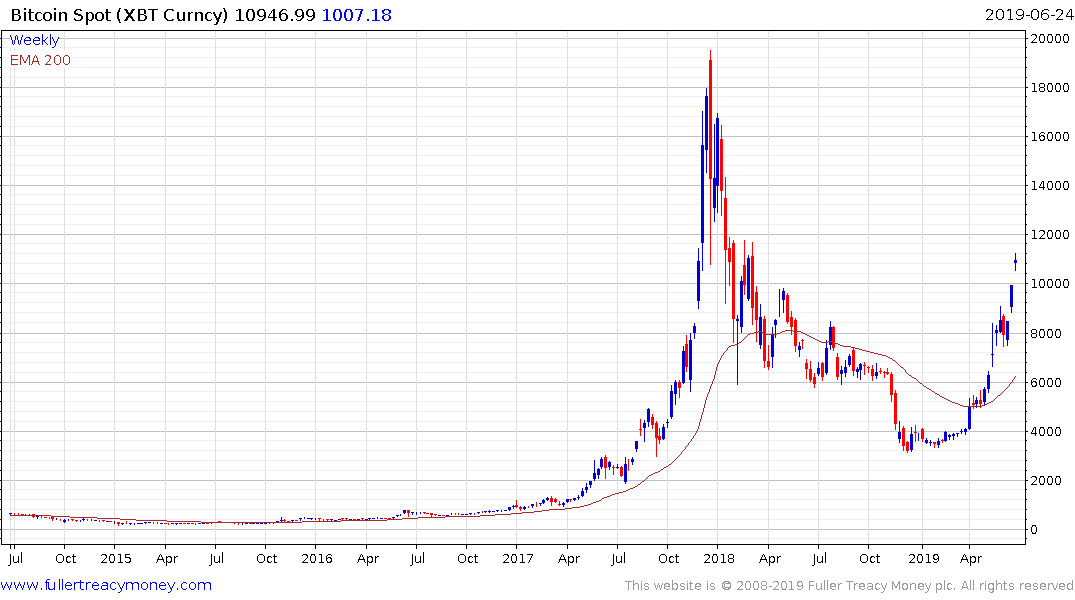 It's as much about the uncertainty in China as it is about the advent of competitive currency devaluation among the most indebted countries of the world. The prospect of negative interest rates in the Eurozone and a trend of lower interest rates in the USA raise the important question of how one is to protect purchasing power.
That is also behind the breakout in gold which was extended today, with the price trading above the $1400 level.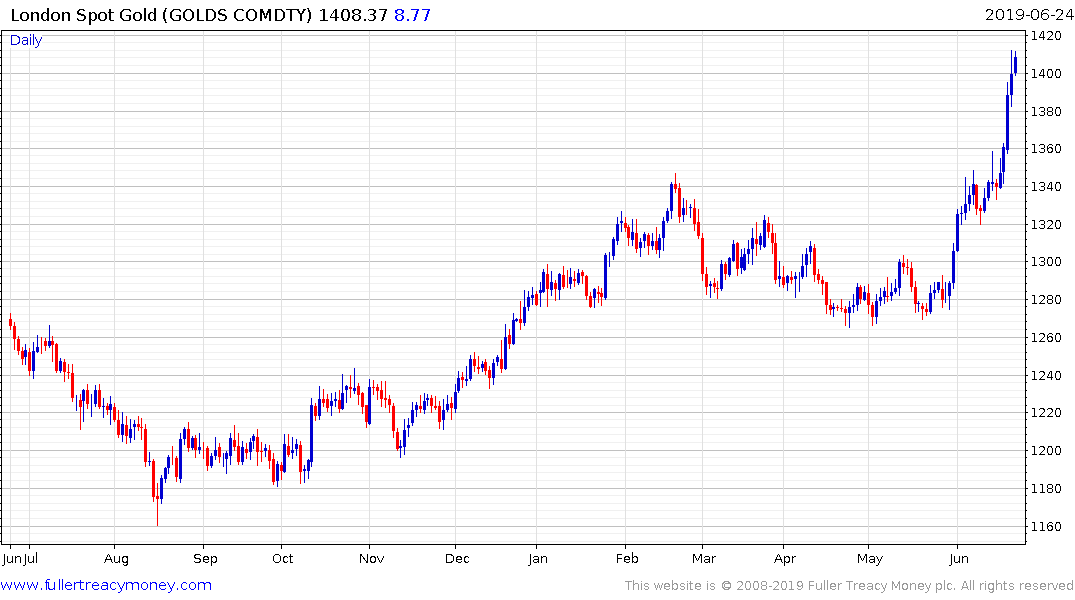 The halvening of bitcoin is also occurring next year and the last time that happened the price rallied impressively ahead of the event.
Back to top