Bitcoin ETF Competition Heats Up as Crypto Trust Eyes Conversion
This article from Bloomberg may be of interest to subscribers. Here is a section:
Less than a month after the first Bitcoin exchange-traded fund debuted in Canada, a Toronto-based asset manager is looking to convert its cryptocurrency trust to the format.

Ninepoint Partners LP plans to ask holders of its $266 million (C$335 million) Bitcoin Trust (BITC.U) to approve its conversion from a closed-end investment fund into an ETF, according to a statement Wednesday. The firm, which manages $9 billion in assets, cited increased liquidity and a better price to the fund's net asset value as reasons for the change.

Discounts and premiums to the net-asset value are common among such crypto trust because unlike ETFs, new shares can't be quickly created. The BITC.U fund was trading at a 9.13% discount
to its NAV on Tuesday.

The meeting to approve the conversion will take place April 19 and all costs of the conversion will be covered by the firm, the release said.


In March 2017 there was a lot of discussion about the creation of a bitcoin ETF. The Winklevoss twins in particular were at the forefront of attempts to launch one. Those efforts failed because the market was not sufficiently well understood or supported by institutions and because cryptocurrencies are completely unregulated.
Four years later, institutional investors are much more active in the market and an increasing number of institutions are offering crypto services. However, the sector remains completely unregulated. If the onus for regulation is protecting retail investors, and preventing fraudulent or manipulative actions, bitcoin has not yet met the conditions for allowing an ETF.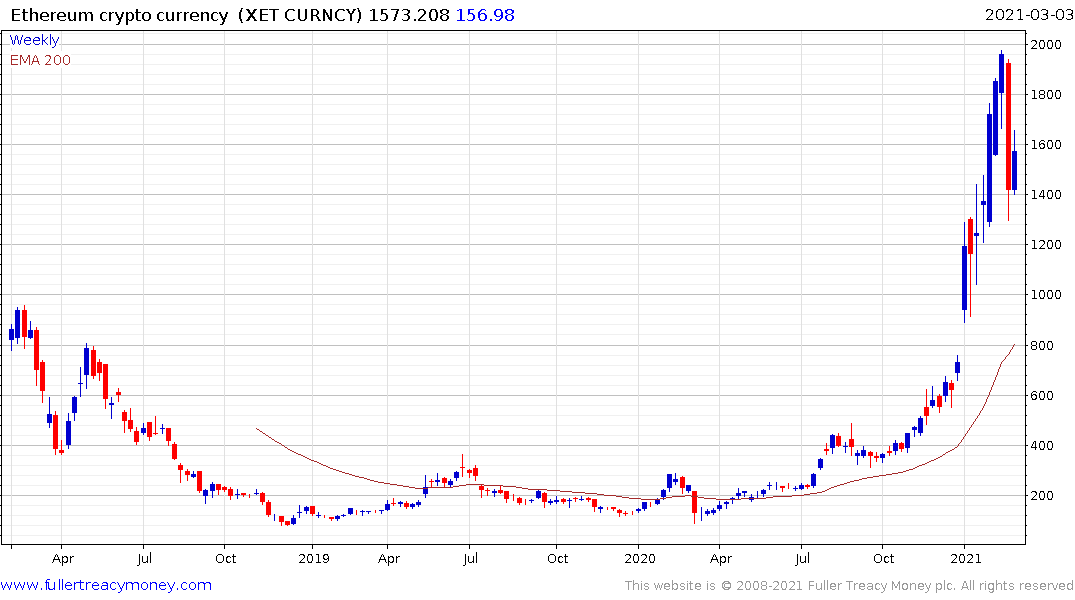 It might still be approved, but the current rally is already pricing in that potential. If investors are disappointed, we are likely to see a similar reaction to the 2017 decision. In the meantime, both bitcoin and Ethereum continue to rebound, having found support in the region of their respective January peaks.
Back to top