Biotech returning to outperformance
The Nasdaq-Biotechnology Index broke out of a long base in 2011 and hit a medium-term peak in 2015. It found a medium-term low in 2016 and has held a choppy uptrend since; with two yearlong ranges one above another. The Index rallied this week to test its recovery high and a clear downward dynamic would be required to check the upward bias.
A point I was talking about in yesterday's video was the potential for a migration from the semiconductor sector to the biotech sector. The Biotech sector peaked in 2015 around the same time at that the Philadelphia Semiconductors Index was finding support at the lower side of its range. While the biotech sector is now pushing its recovery highs the semiconductors index has lost momentum.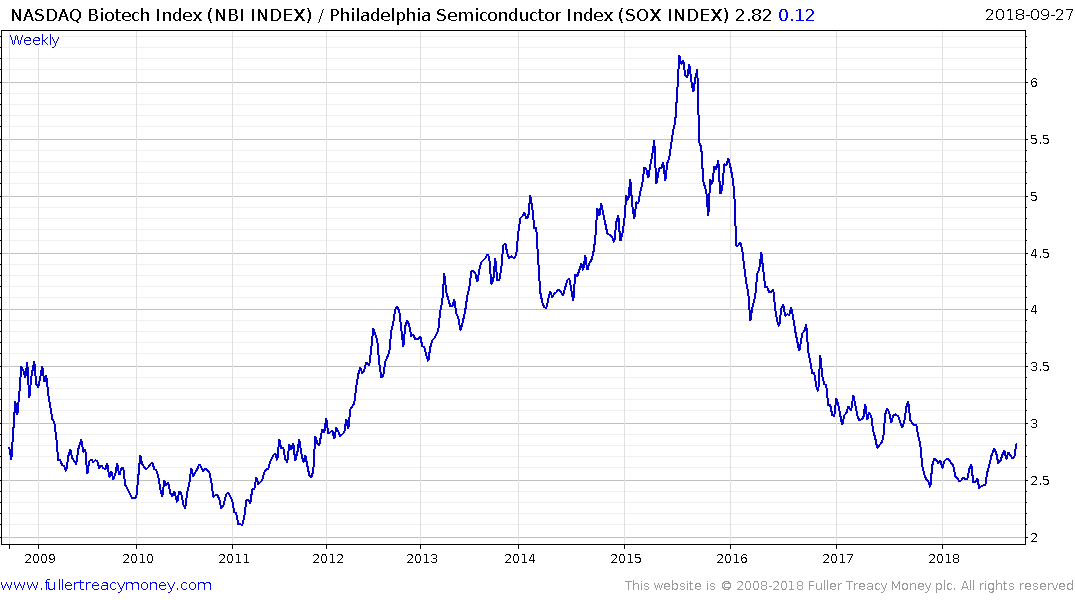 When we address the ratio, the odds are stacked in favour of continued biotech outperformance.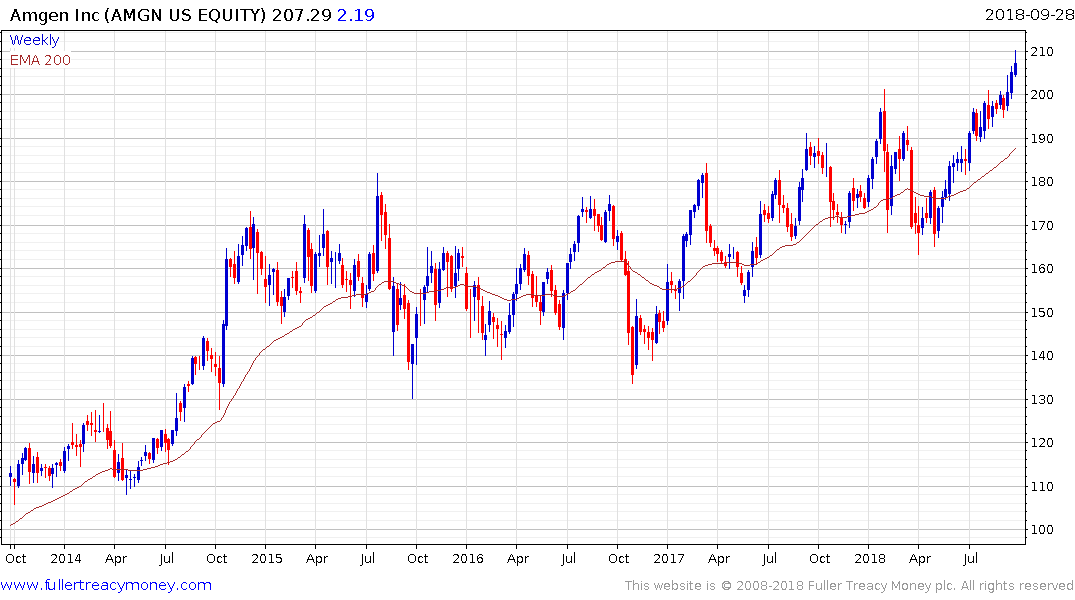 There are a number of shares which have been leading the chart higher such as Biotechne which are now quite overextended. Meanwhile, among large caps, Amgen is leading on the upside having broken out to new recovery highs earlier this year.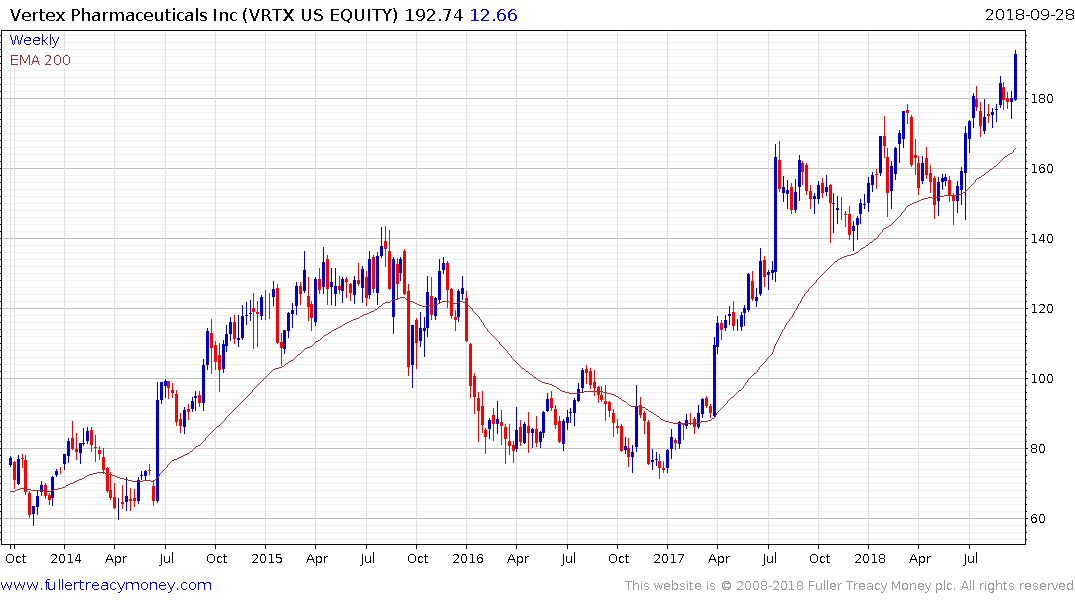 Vertex Pharmaceuticals also moved to a new high today.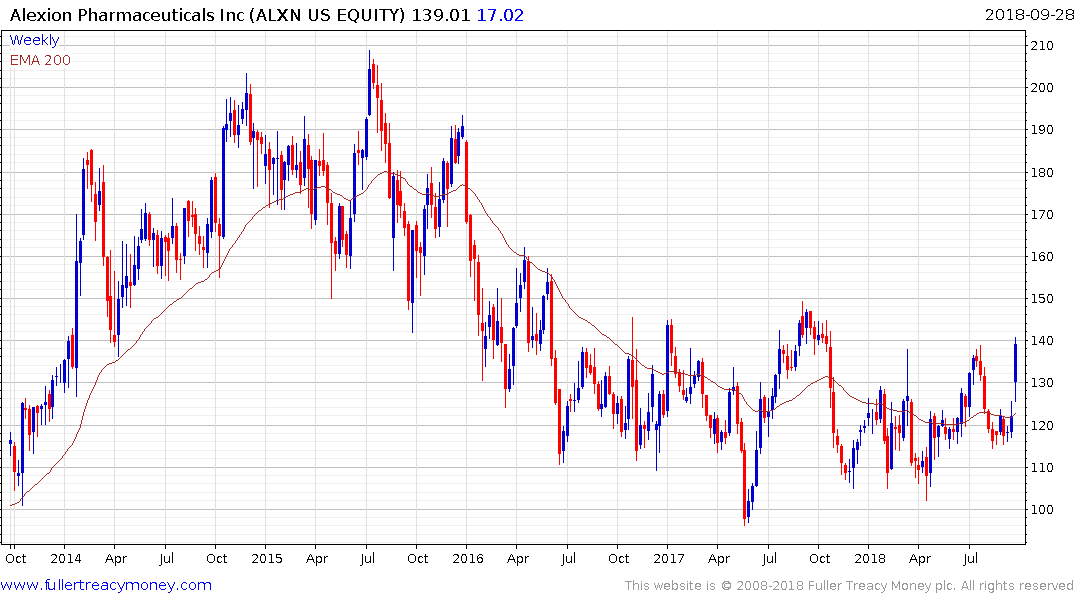 Alexion Pharmaceuticals rallied this week to challenge the upper side of its base.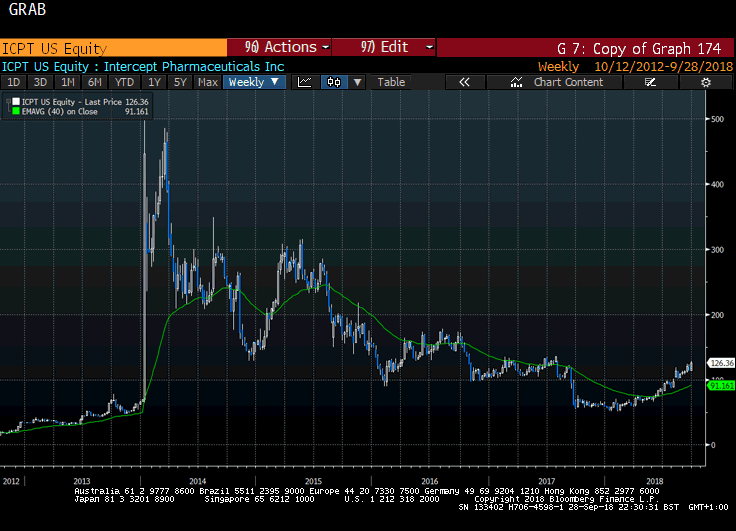 Elsewhere, Intercept Pharmaceuticals rallied over the last month to break a more than four-year downtrend and a sustained move below the trend mean would be required to question medium-term recovery potential.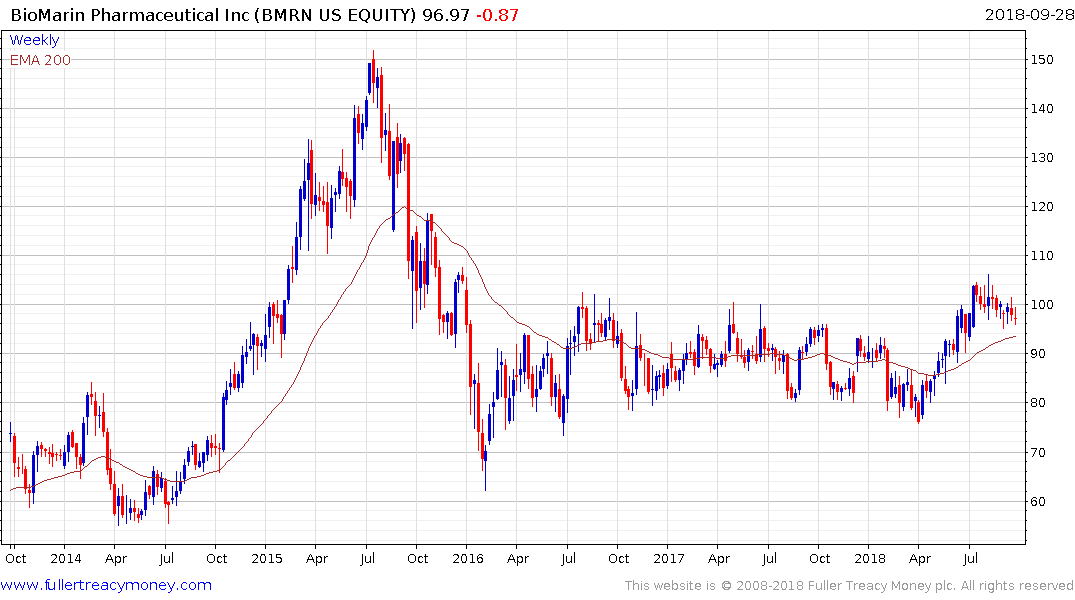 Biomarin Pharmaceuticals has first step above the base characteristics.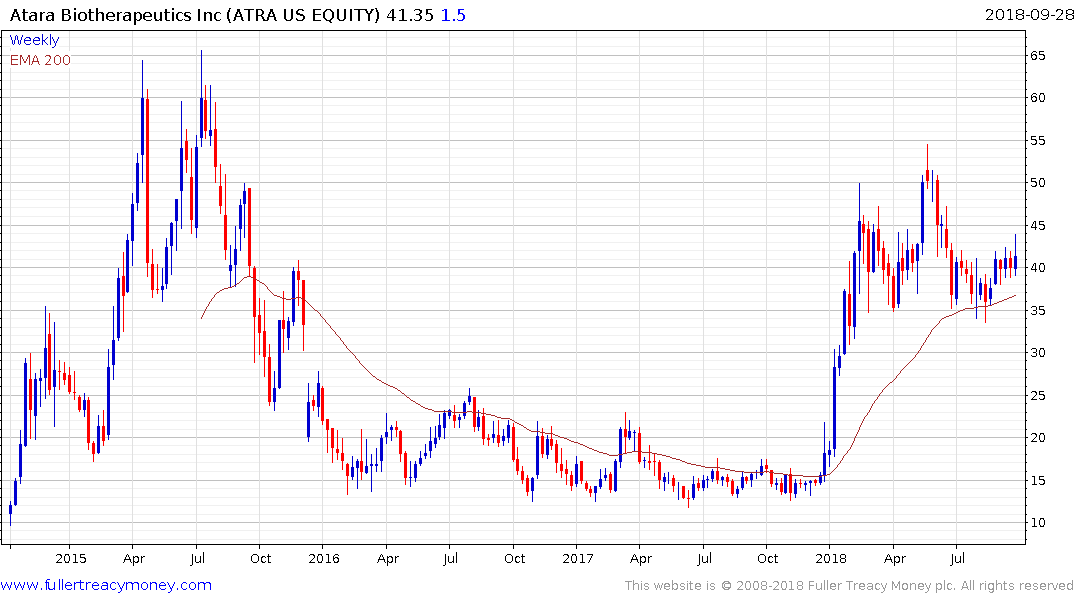 Atara Biotherapeutics also has first step above the base characteristics.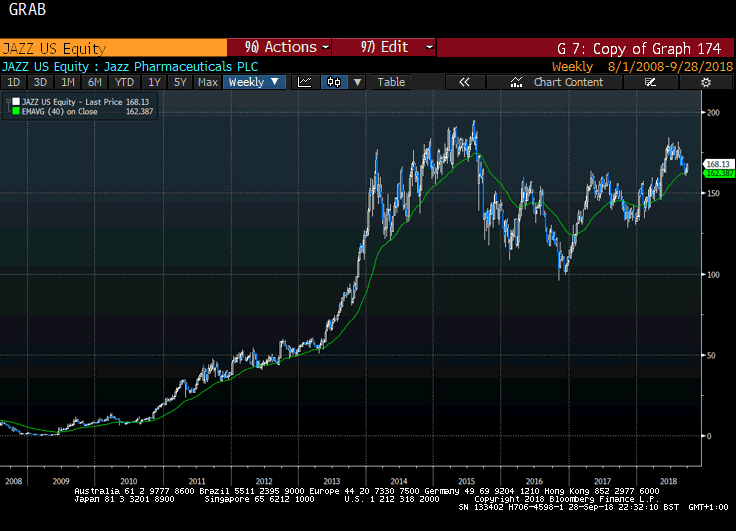 So does Jazz Pharmaceuticals.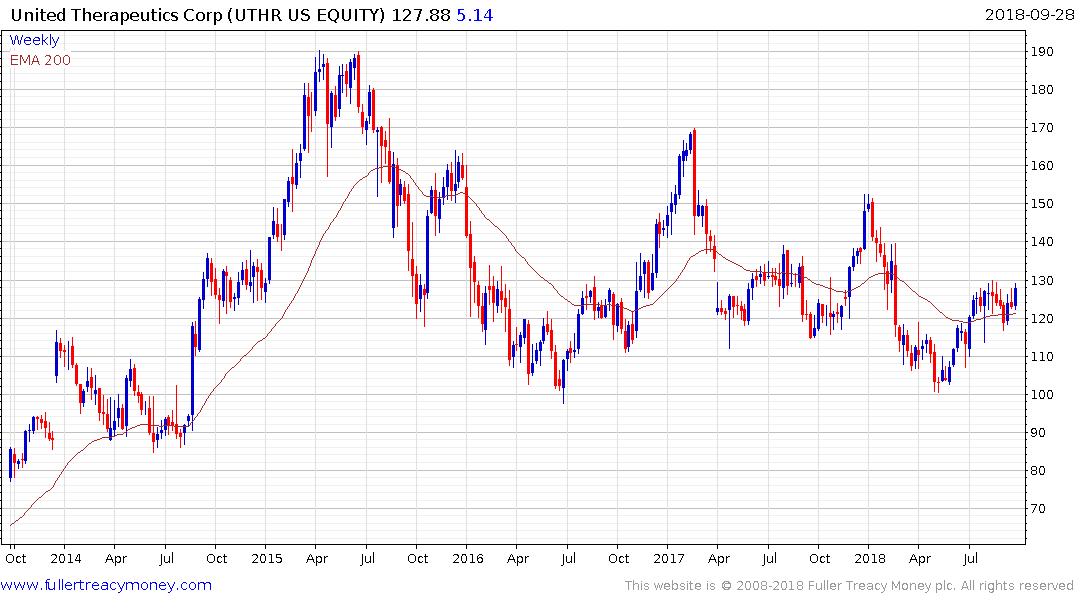 United Therapeutics is firming from the region of the trend mean.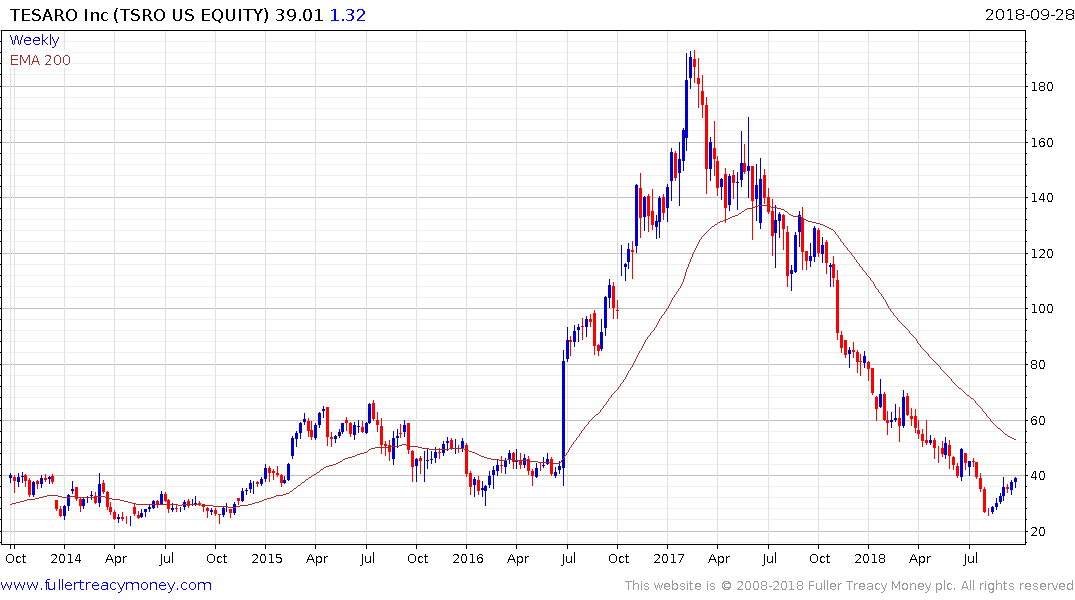 Tesaro has rallied since early August to challenge the medium-term downtrend.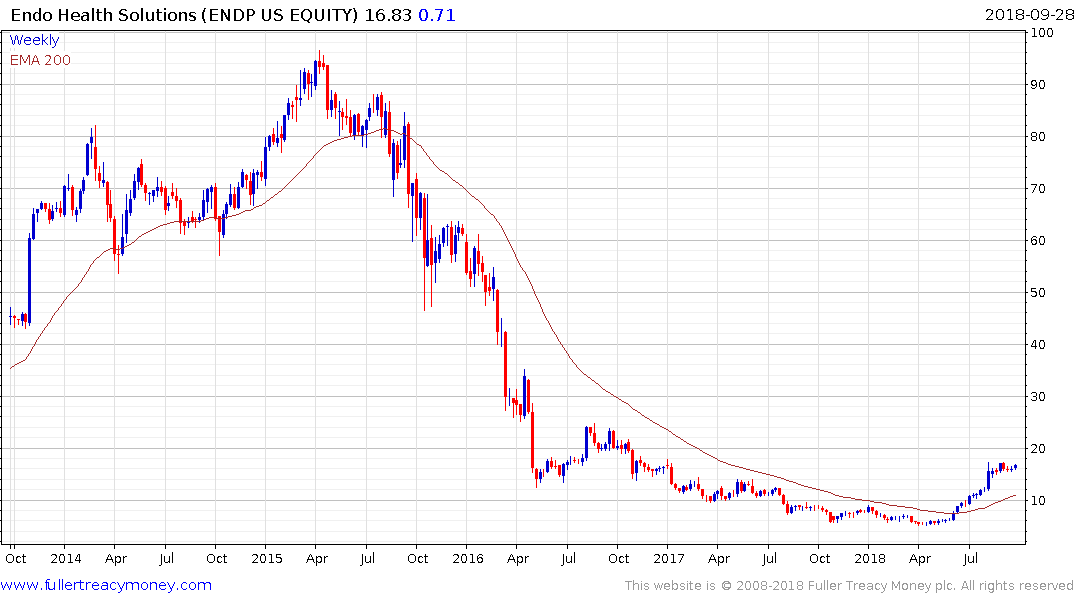 Endo International is firming within its range following a clear break of Otis downtrend earlier this year.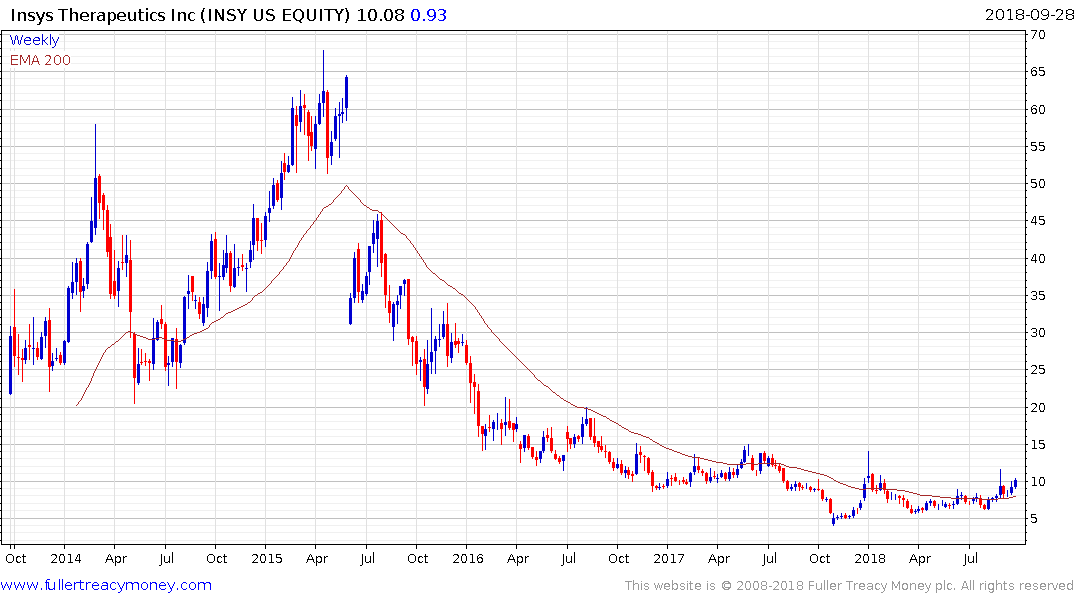 Insys Therapeutics is now testing the upper side of its base.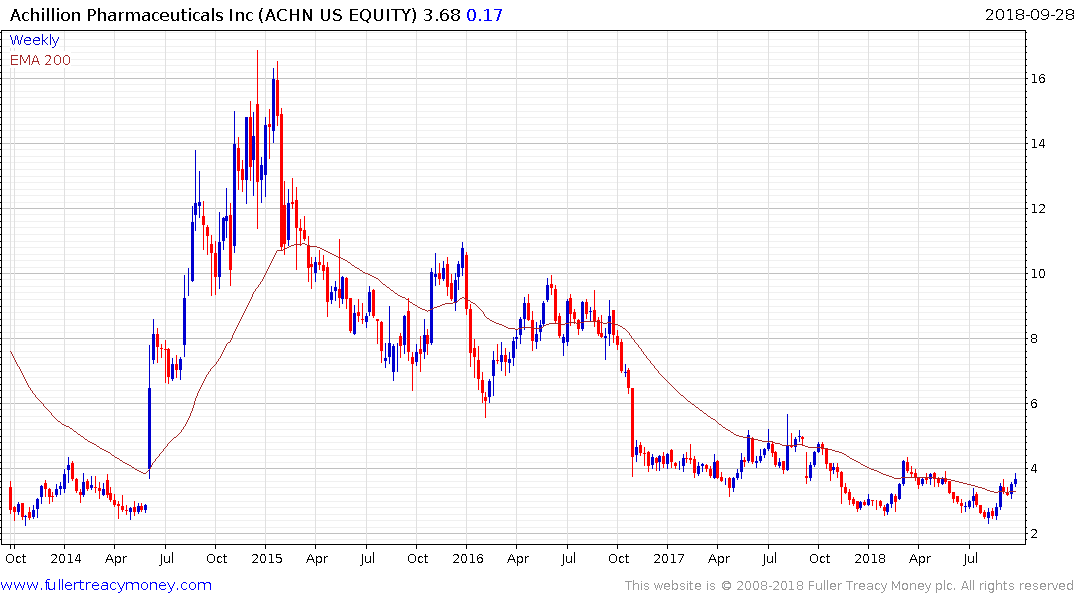 Achillion is firming inside its base.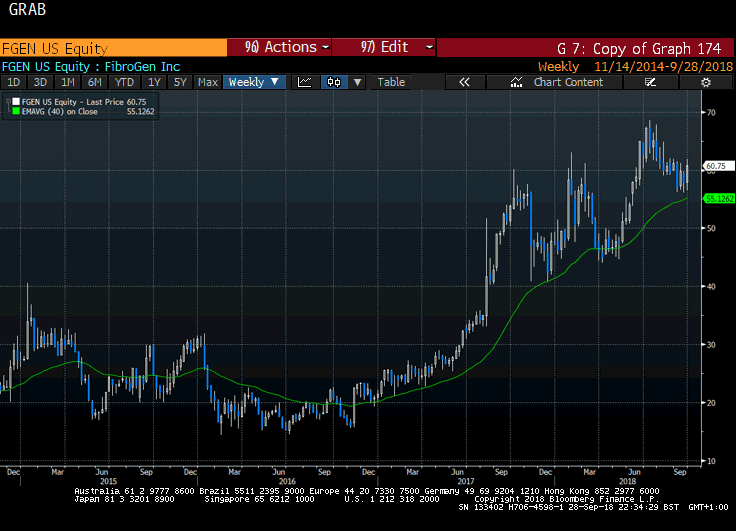 Fibrogen is firming from the region of the trend mean.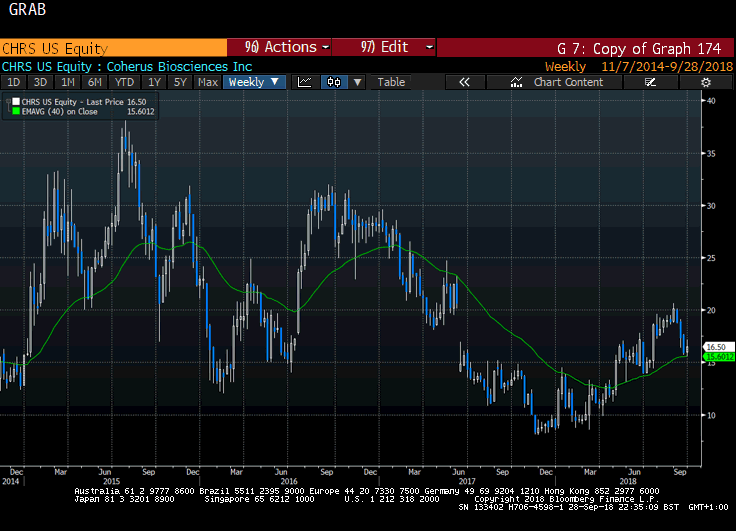 So is Coherus Biosciences.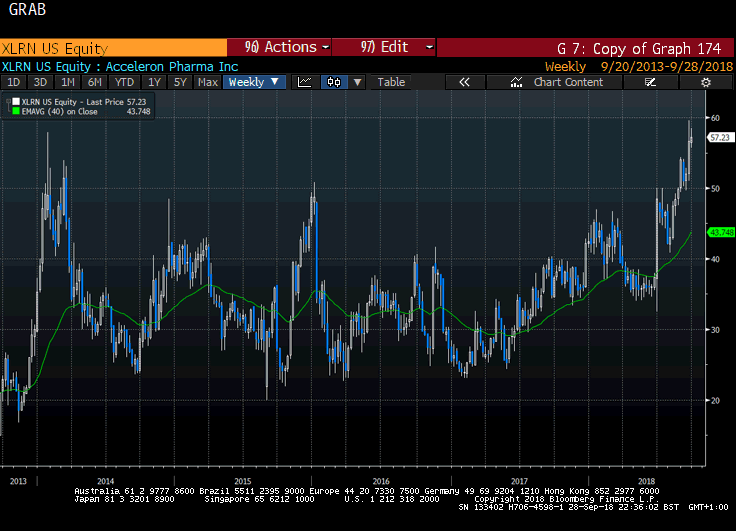 Acceleron Pharma completed its base formation earlier this month.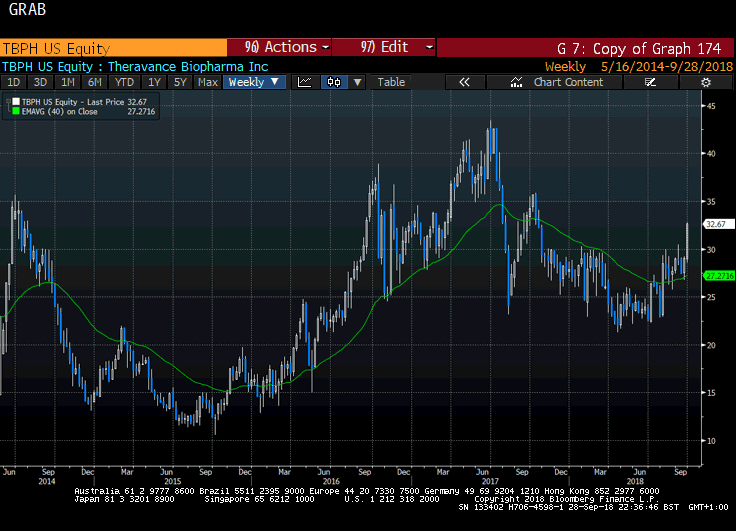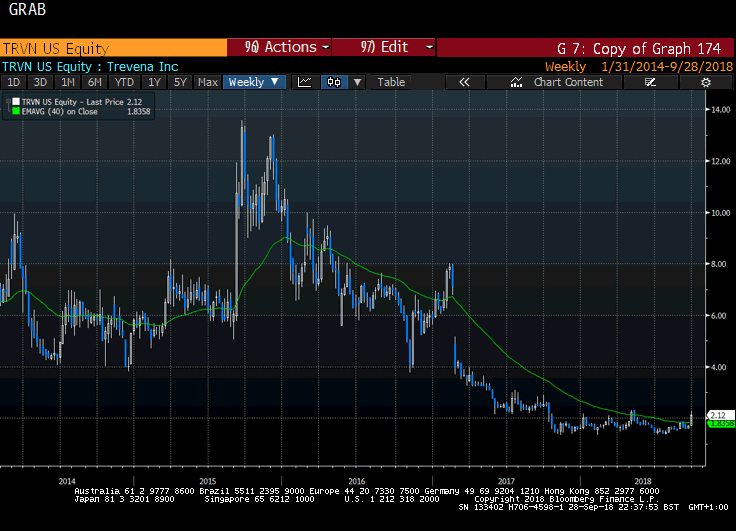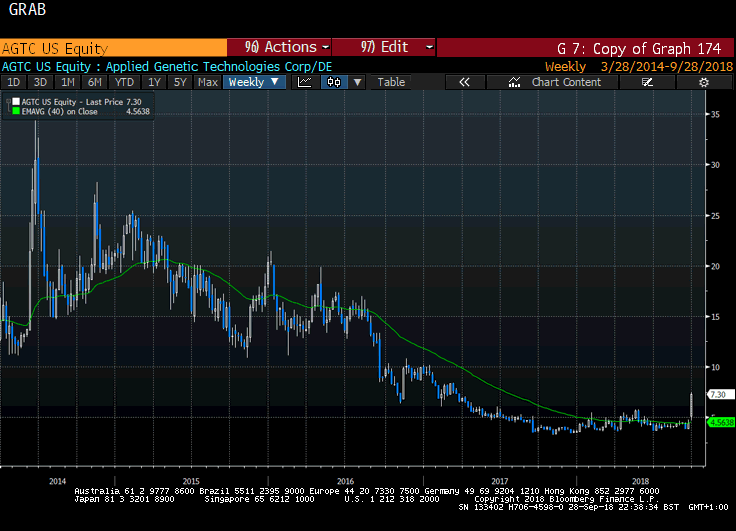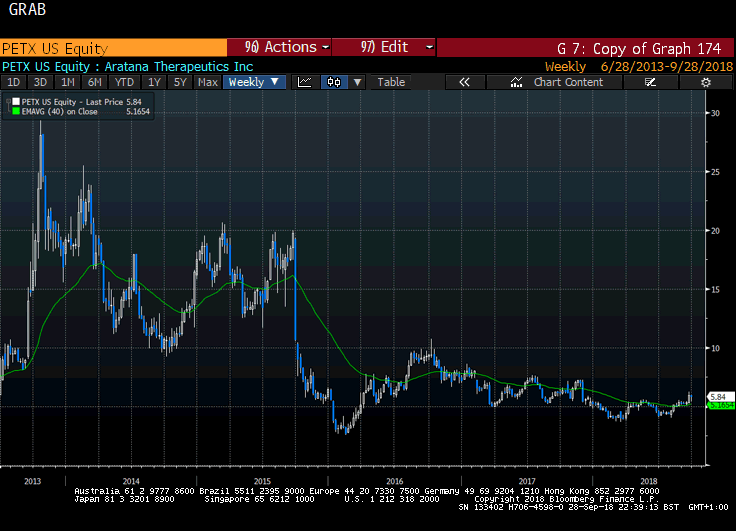 Theravance Biopharma, Trevana, Applied Genetic Technologies and Aratana broke out this week.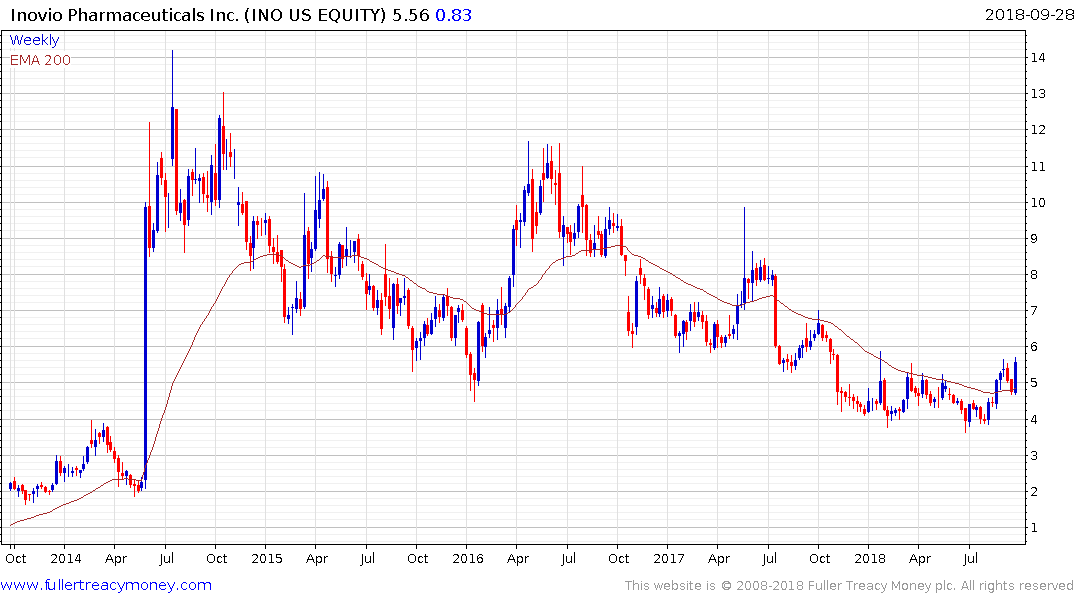 Inovio Pharmaceuticals bounced impressively from the MA this week.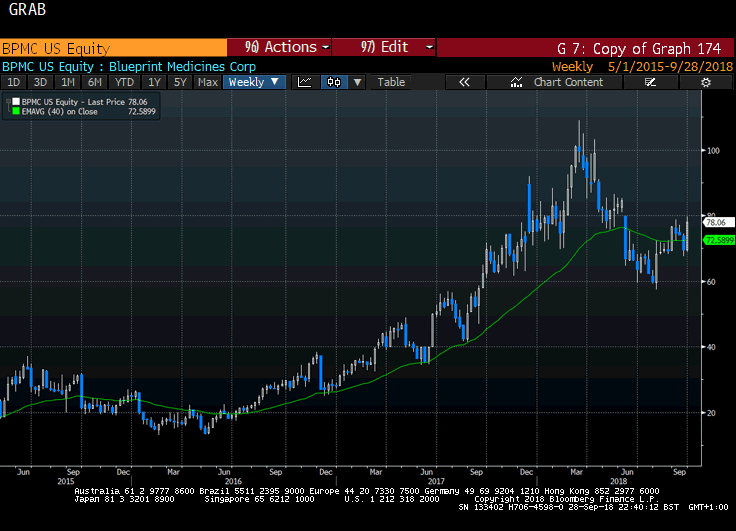 So did Blueprint Medicines.
I have not seen this kind of commonality in the biotechnology sector since 2011. It suggests to me that it is now a fertile hunting ground for pockets of outperformance.
Back to top