Biogen Soars After Alzheimer's Drug Gets Priority FDA Review
This article by Timothy Annett and Bailey Lipschultz for Bloomberg may be of interest to subscribers. Here is a section:
Aducanumab, a so-called monoclonal antibody designed to target amyloid plaque in the brain, has been one of the most closely watched drugs in development for years. Biogen at one point halted research on it after getting disappointing results, only to revive the drug in a reversal that surprised scientists and investors and raised the hopes of patients and families.

The drug and the stop-start study process have been viewed skeptically by some. Data presented in December at the Clinical Trials on Alzheimer's Disease conference in San Diego showed conflicting findings, with one trial suggesting the drug could be the first-ever to slow the progression of Alzheimer's. But a second, essentially identical trial showed no effect on the disease at all.

Alzheimer's is a progressive disease that most commonly arises in people over age 60. It robs patients of their memories and their minds, causing impaired speech and thought. More than 5 million Americans are living with the disease, according to the most recent data from the U.S. Centers for Disease Control and Prevention, and more than 14 million are expected to suffer from it by 2060.

With no medications currently available to slow the progression of the disease, demand for a therapy like aducanumab would be substantial. The next focus for investors will be a meeting of outside
advisers to review the results generated by Biogen. Stifel analyst Paul Matteis said the briefing documents released prior to the panel are expected to be "a bigger determinant than usual
in dictating how panelists eventually vote" and called the panel the highlight of 2020 and 2021 for health-care investors.
Completely unmet medical need represents growth potential that does not turn up all that often. Alzheimer's is only going to become a more pressing burden on healthcare systems as the baby boomer generation continues to age and live longer than any generation that has come before. The first product to market will have access to virgin growth potential which is why there is such clear focus on the efficacy of Biogen/Eisai's potential treatment.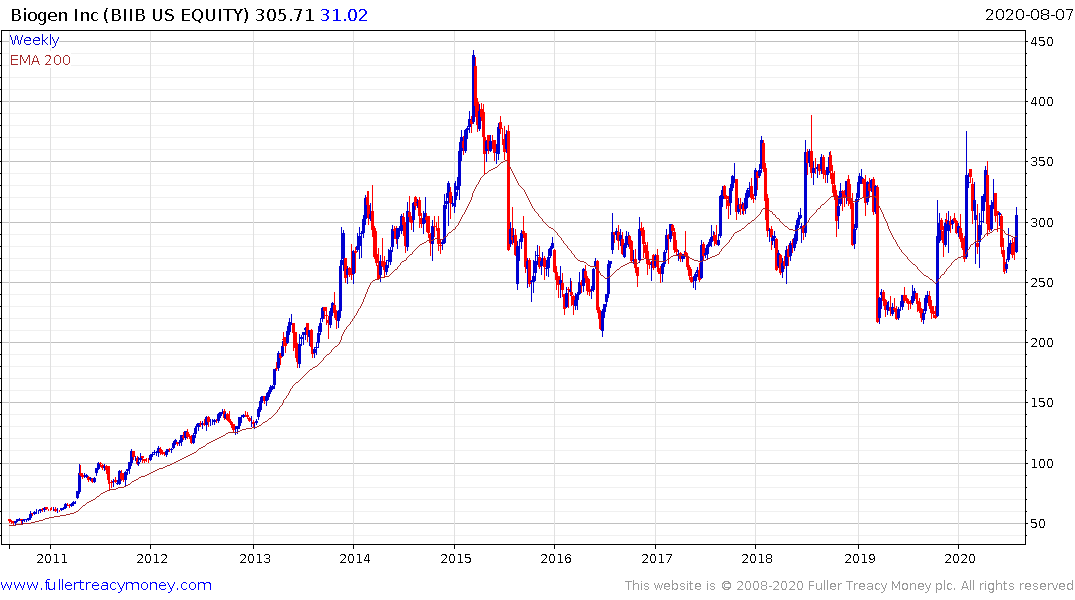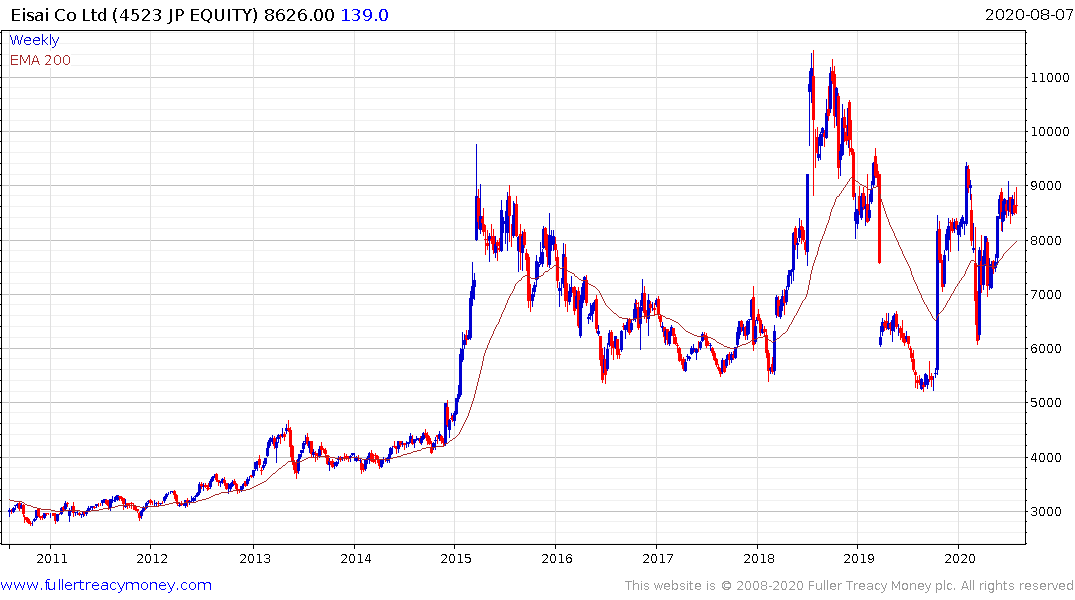 This is far from a home run and the improvement offered may only be modest since they were forced to abandon research last year, but it is certainly a topic to monitor closely. This article from newatlas covering an alternative gene therapy, pioneered by Macquarie University, that has been shown to reverse symptoms of Alzheimer's in mice is also encouraging. Here is a section:
The researchers found that by introducing genetic material, they could activate the p38gamma enzyme in a way that not only stopped memory decline in the mice, but actively improved their memory despite the advanced nature of their disease.
"We were completely surprised," says Lars Ittner. "They actually recovered their memory function and their ability to learn returned. So, two months after we treated the mice at very old ages, these mice suddenly behaved like their normal siblings. We were really stoked. There is no comparable therapy out there and no other gene therapy either."
As science moves progressively towards understanding more of the brain, the study of the aging process goes hand in hand. After all, Alzheimer's mostly affects the over 60s. Reversing it in many ways will reverse the cognitive effects of aging. This is the ultimate ambition of the research. The anti-aging market has the potential to dwarf all others because time is the most limited resource there is.
Back to top