Biogen Rises As 'Relatively Benign' FDA Documents Suggest An Alzheimer's Approval Is Near
This article from Dow Jones may be of interest. Here is a section:
Biogen stock bounded higher Wednesday after the Food and Drug Administration posted "relatively benign" documents, suggesting the agency likely plans to approve the company's Alzheimer's treatment.

A panel of advisors to the FDA will meet Friday to discuss the drug, Leqembi, which won accelerated approval in January. Now, the FDA will consider converting that to a traditional approval based on the results of a confirmatory study called Clarity-AD.

"Overall, the briefing documents appear relatively benign, and we think the most likely outcome is a positive vote, followed by full approval," Wedbush analyst Laura Chico said in a note to clients.

On the stock market today, Biogen stock rose 1.7% to close at 304.90. Shares bounced off their 50-day moving average, according to MarketSmith.com.

Biogen and its partner, Eisai, have a long and storied history in Alzheimer's treatment, and analysts were quick to make comparisons to the companies' first approved drug, Aduhelm.
Alzheimer's disease is one of the biggest chronic conditions that does not have a clear clinical treatment plan. As tests for early indications of developing the disease improve the case for early action in prescribing anything that could slow the onset are clear.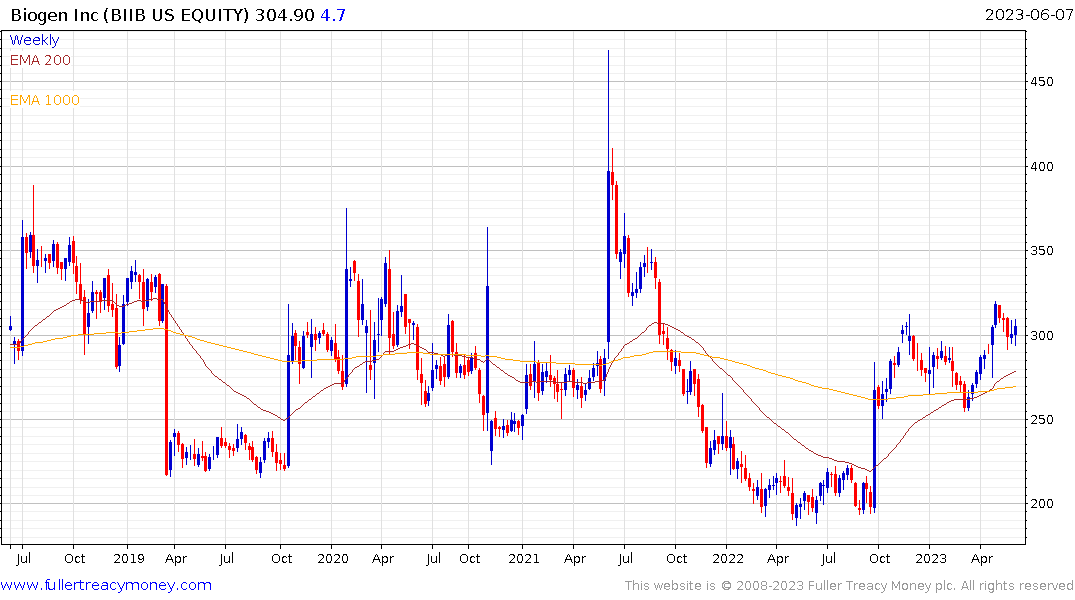 The challenge for Biogen and Eisai is the clinical trial data has been patchy. That has contributed to a great deal of volatility in Biogen's share price. It is currently rebounding on the improving outlook for USDA approval.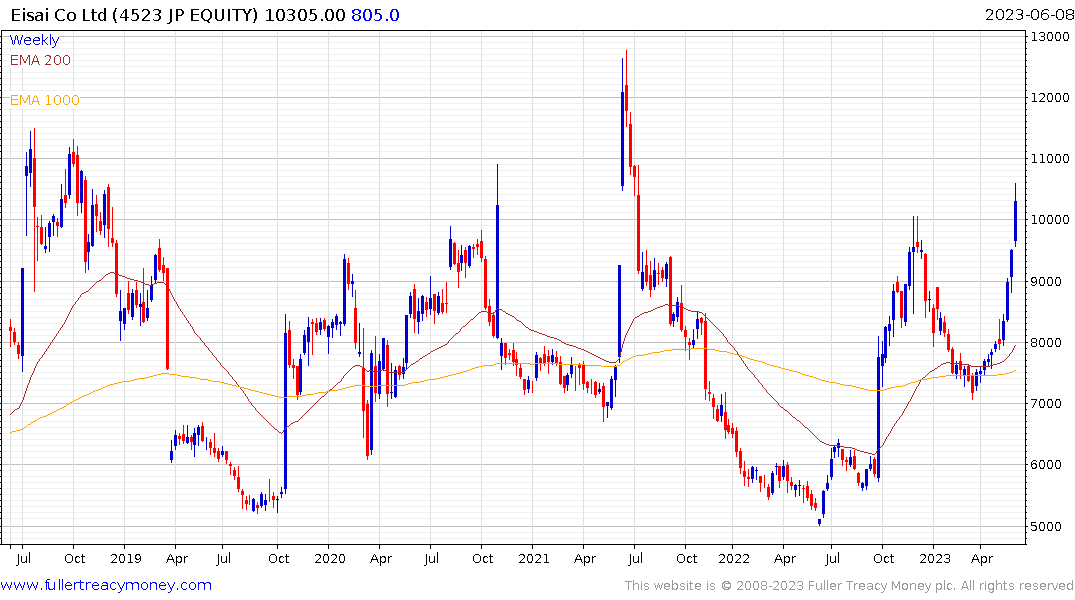 Eisai was the leading advancer on Nikkei-225 today. It is rallying towards the upper side of what has been an exceptionally volatile range.
Back to top