Binance Launches Zero-Commission, Tradable Stock Tokens
This article from binance.com may be of interest to subscribers. Here is a section:
Binance is delighted to announce the official launch of its zero-commission, tradable stock tokens, allowing the users to trade fractional stocks. Stock tokens are denominated, settled, and collateralized in BUSD.

The first Binance Stock Token to be listed is Tesla Inc. (TSLA). Trading for the TSLA/BUSD pair is scheduled to open at 2021-04-12 1:35 PM (UTC). Users will be able to trade fractional Tesla stock on the Binance website.

What are Binance Stock Tokens?

Binance Stock Tokens are zero-commission digital tokens fully backed by a depository portfolio of underlying securities that represents the outstanding tokens. Holders of stock tokens qualify for economic returns on the underlying shares, including potential dividends.

Binance will continue to respond to market demand by listing more stock tokens and features. Trading of stock tokens will follow traditional exchange hours and is not available for residents in Mainland China, Turkey, and other restricted jurisdictions. Interested traders will be required to pass Know-Your-Customer and other relevant compliance measures.

For more information on Stock Tokens, please refer to the guide here.
Robinhood made a splash when it began to offer fractional share sales. That allowed a large swathe of new retail traders to participate in the market than ever before. Fractional ownership is now also available for most of the primary retail brokers but the concept is borrowed from the cryptocurrency sector where fractional ownership of bitcoin has been available for years.
The intersection between the cryptocurrency and stock trading sectors is turning into a superhighway as tokens for share trading appear. That will allow for velocity of trading between hot cryptos and hot stocks to accelerate.
Every major secular bull market coincides with a financial innovation. On this occasion we are treated to the simultaneous evolution of Modern Monetary Theory (MMT or as Jim Rogers says "More Money Today") fintech and digital payments via mobile devices and the cryptocurrency revolution.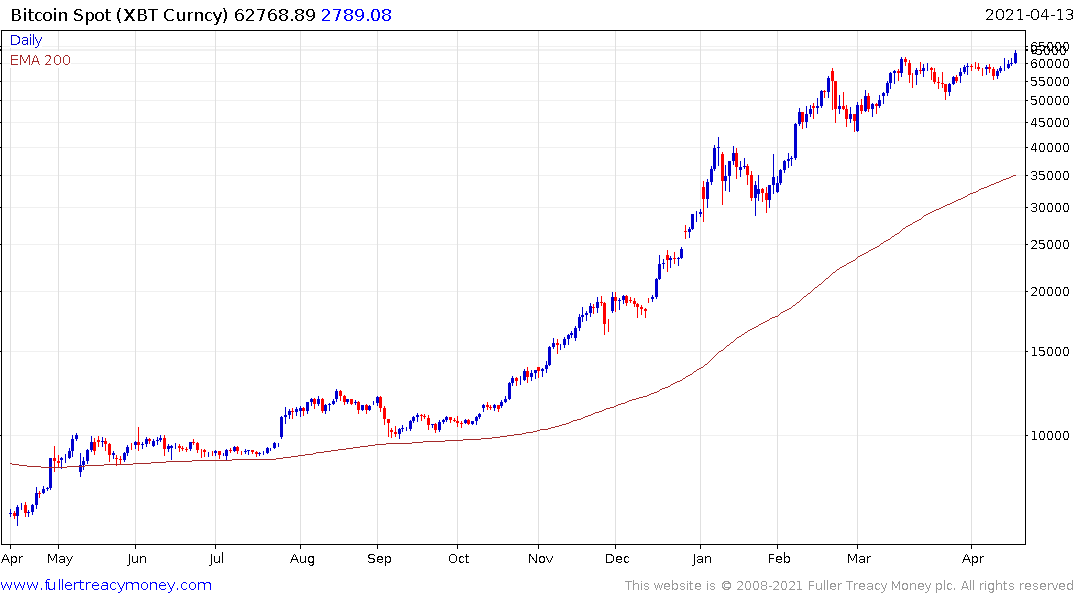 Bitcoin broke higher today in an emphatic fashion. The upside can be given the benefit of the doubt provided the move is sustained.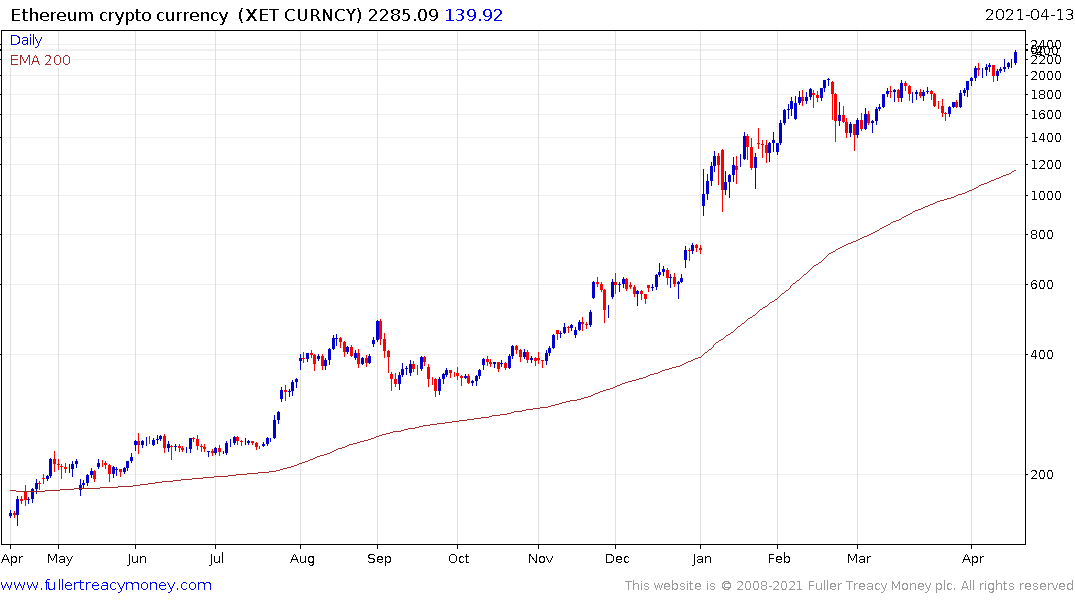 Ethereum also broke higher today.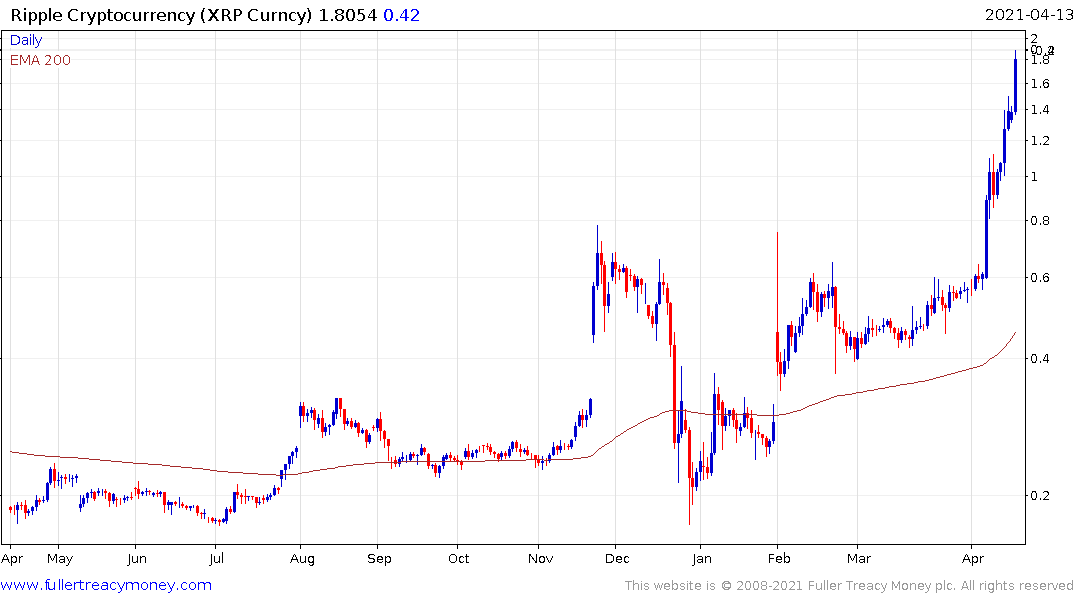 The smaller coins are now outperforming by a substantial margin which suggests we are in the mature phase of this medium-term move. For example, Ripple surged over the last 24 hours to hit a new high.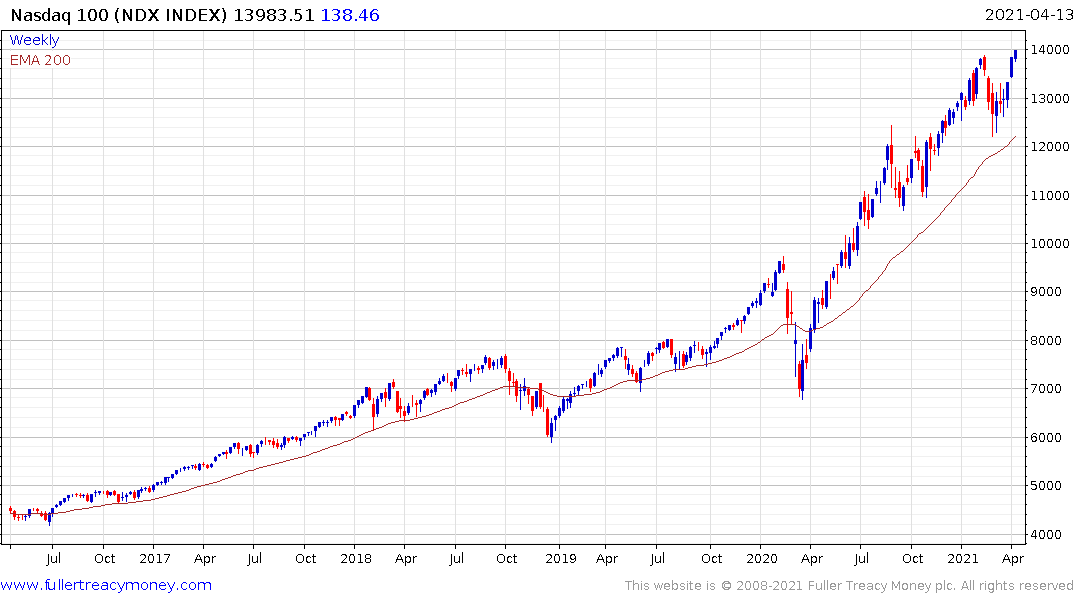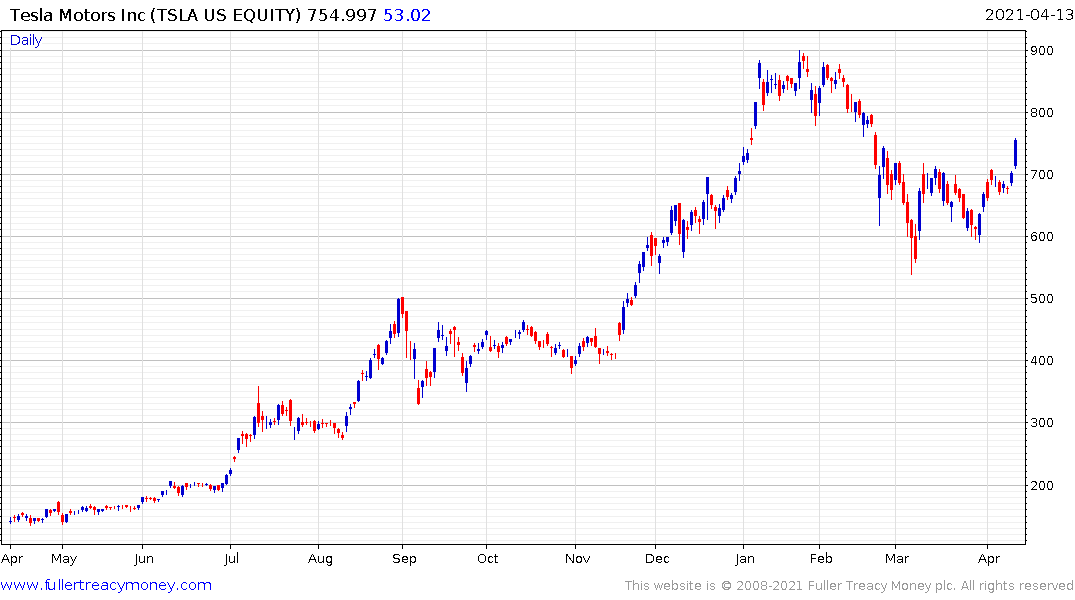 This is good news for the stock market because it suggests continued speculative interest in asset price appreciation.
Back to top