Big US implications from Israel
This video from Dr. John Campbell may be of interest to subscribers.
Vaccines appear to be very effective at preventing severe disease and hospitalisation. The reality is that anything which does not result in hospitalisation is pretty much considered to be mild infection. That means everything from feeling fine to the worst flu you've ever had is a mild infection.

The emerging challenge is that most people who have been vaccinated are behaving as if they are at no risk. The emerging data from Israel suggests that is not true. The challenge is in conveying the fact that vaccinated people have partial immunity.

This article from Reuters focusing on the high numbers of new cases among the vaccinated in Singapore but their low rate of serious illness may also be of interest.

Unruly protests all over the world this weekend highlight just how difficult is to force social distancing when most people feel they have made enough of a sacrifice already. The promise of vaccines was everyone would be free to go about their usual routine once they were widely available. Walking that back is probably going to be too much for most politicians to achieve. That suggests they will double down and potentially force vaccinations for more and more workplaces and social settings. Vaccinations were always going to be tied to reopening and that is even more true today.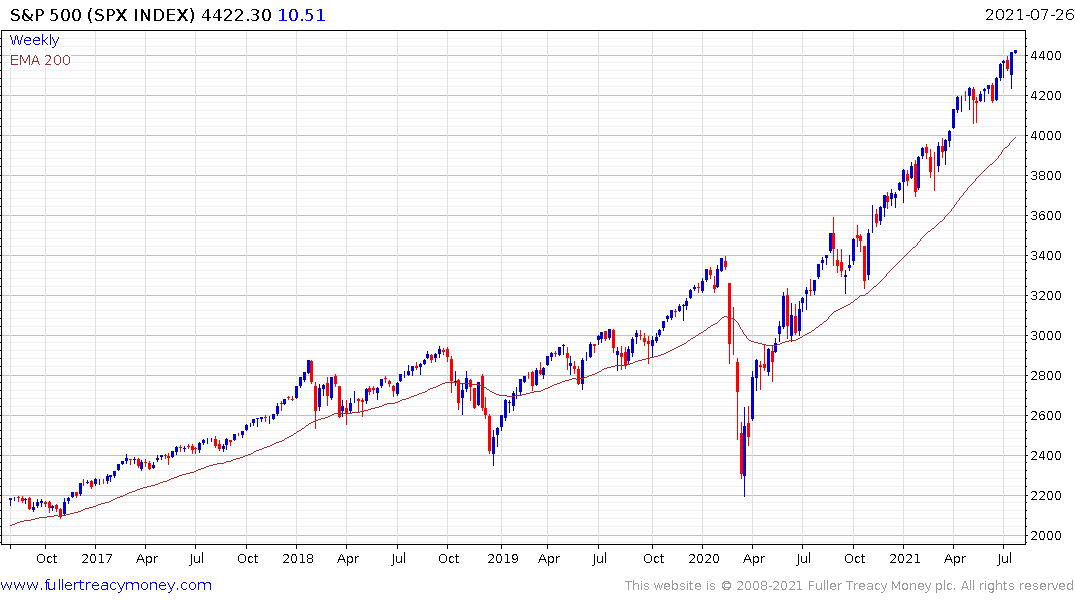 This suggests estimates for when monetary and fiscal policy can be normalised will be pushed back. That represents the tailwind for asset price inflation is still intact which supports the continued strong performance on Wall Street.
Back to top