Big Oil veteran Exxon wants to become part of Big Shovel
This article from Quartz may be of interest to subscribers. Here is a section:
And Exxon Mobil's new bet on lithium gives it exposure, with all the potential upside in revenue and profits, to the red-hot market for electric vehicles and batteries.

Global demand for lithium is expected to surge in the coming years, far outstripping supply as the world shifts towards renewable energy systems. These require batteries to store electricity for later use, given the variable nature of wind and solar. By 2050, according to an estimate from the International Energy Agency, the world will need to mine 26 times more lithium than it did in 2021.

Lithium-ion batteries are currently the most widely used type of battery, the supply chain for which is dominated by China. Chinese battery giants are also investing heavily in developing sodium-ion batteries, which could potentially offer an alternative to lithium-based ones.
The lithium carbonate price peaked at the end of last year at CNY/tonne of 600,00. and hit a low at the end of April at around CNY177,000. A rebound is now underway which confirms a low in the region of the 2016 and 2018 peaks. It is reasonable to expect a great deal of volatility in lithium prices but the evidence of a higher plateau is now more convincing.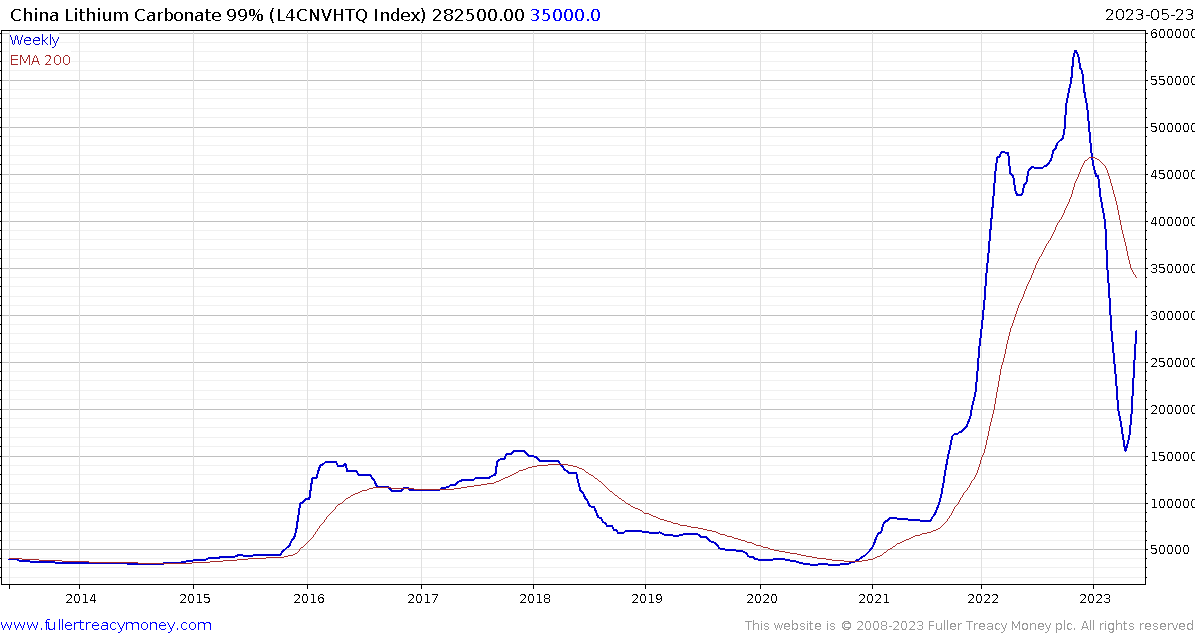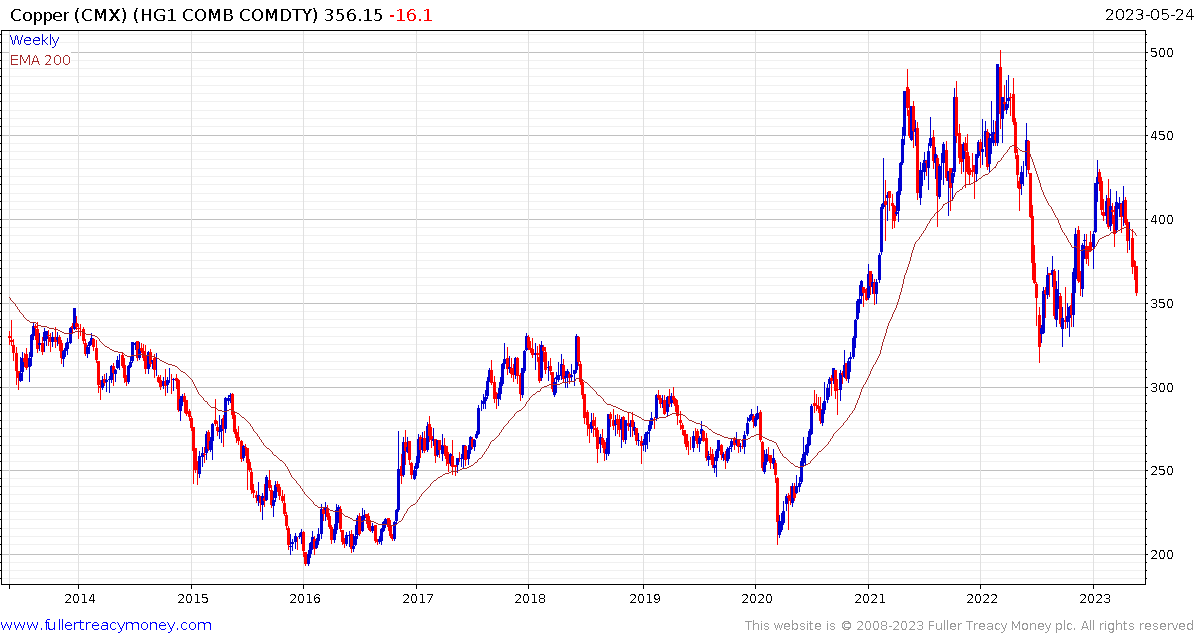 The copper price continues to extend its decline. The six-month sequence of higher reaction lows has been broken and despite the short-term oversold condition, the broad pattern is of a Type-2 top with righthand extension.
The plans for building battery manufacturing capacity and the need to peel away from dependence on Chinese production are well understood. However, demand growth is only predictable when the global economy is expanding in a steady manner. At present credit conditions are tight and China in particular is dealing with the threat of a property crash. For industrial resources to recover, a change in the global liquidity condition will need to take place.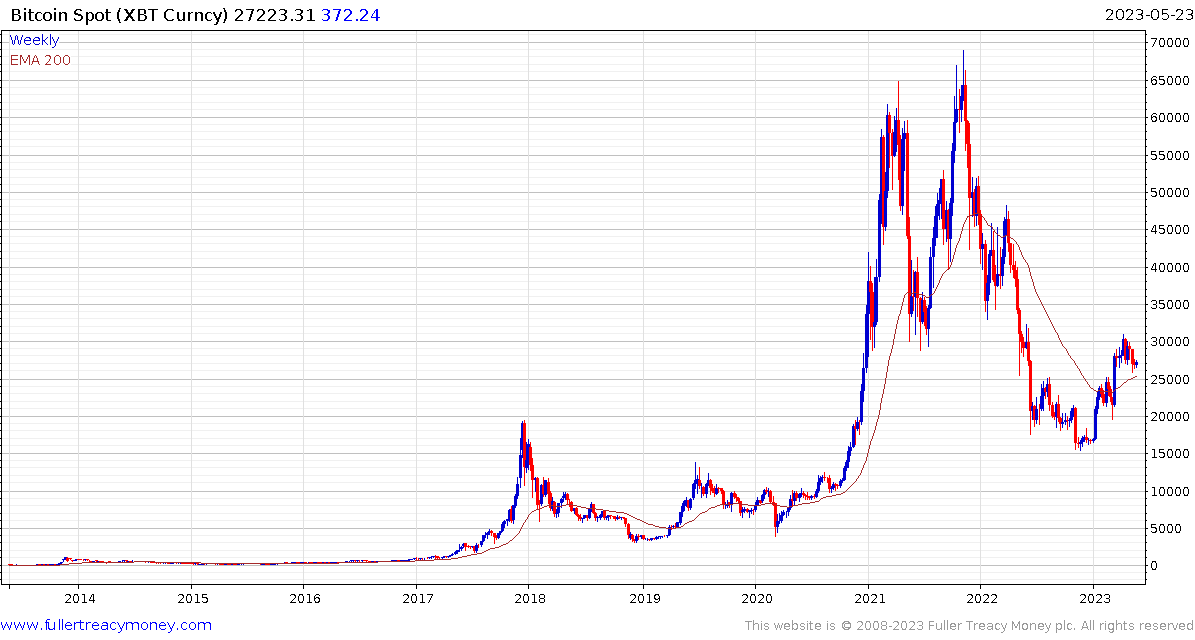 That's equally true of bitcoin which continues to retreat from the recent test of the psychological $30,000 level.
Major energy companies have an interest in placating environmental lobbies, and also in ensuring they have a foothold in the potential future of transportation. Shell has firmly stated they want to make money from their renewable investments and the other majors are likely to adopt a similar attitude.
Back to top