Big Market Delusion: Electric Vehicles
This article by Rob Arnott for Research Affiliates may be of interest to subscribers. Here is a section:
From the beginning, the air travel business has been capital intensive and highly competitive. During good times, new airlines emerged and drove down profits. During bad times, many less well-capitalized companies folded. Over the course of the last century, virtually every company in the business either failed or merged into a larger airline, most of which also collapsed.

The simple fact, as Warren Buffett so cleverly stated, is that technology does not translate into great fortunes for investors unless it is associated with barriers to entry that allow a company to earn returns significantly in excess of the cost of capital for an extended period. Of course, Apple, Google, and Facebook are well-known examples of such technological success, but they are the exception rather than the rule. For a host of complicated reasons, these companies have been able to build moats, or barriers to entry, around their businesses. They also benefit from the fact their products can be produced with limited capital investment.
Not every electric vehicle upstart is going to survive but they are currently priced as if they will be the ultimate successors to the global automotive industry. That's the kind of contradiction bubbles are made of.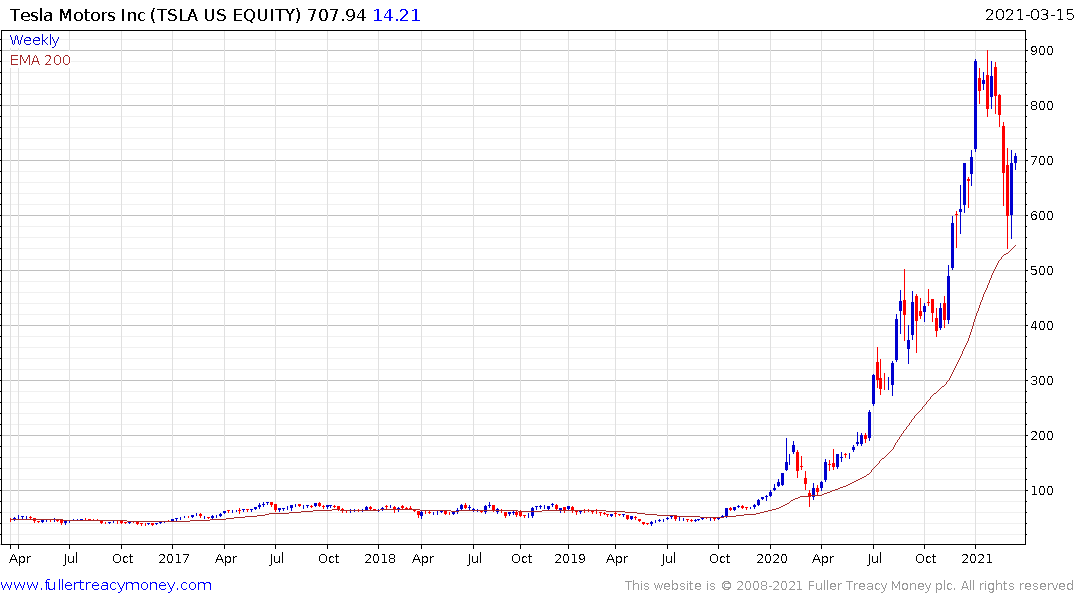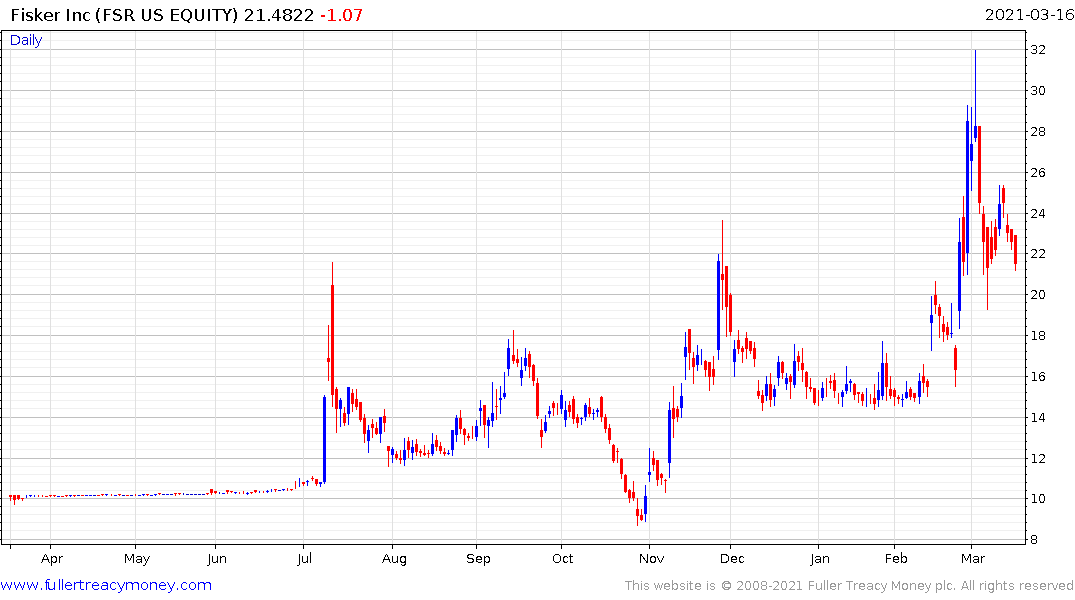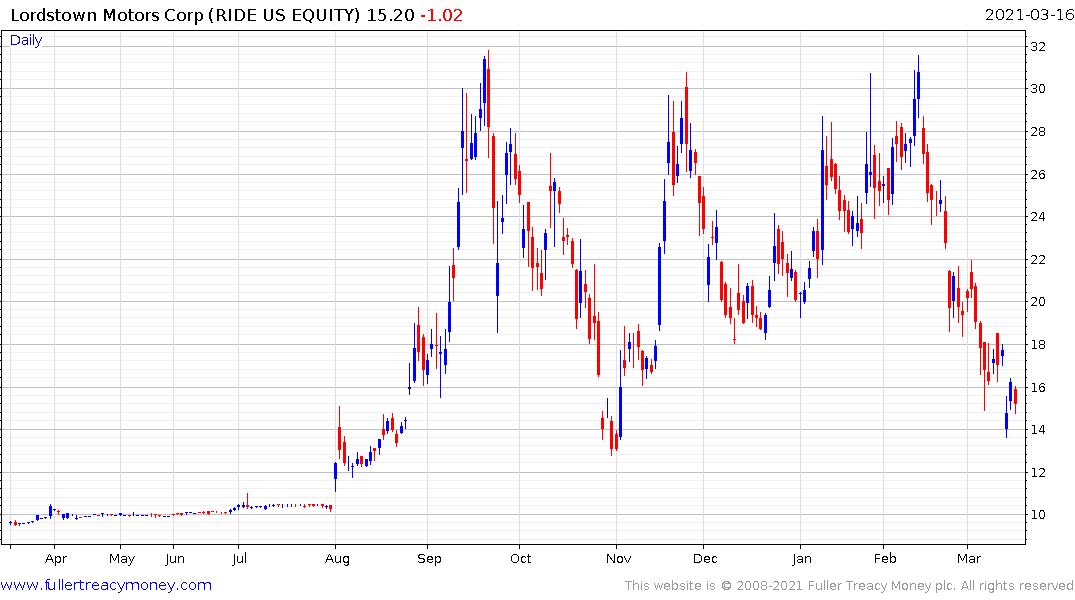 Tesla has been enormously successfully because they created the first electric car people aspire to own. However, that success has created copycats, so the era of true competition is only now beginning. A large number of EV shares have listed recently, including Fisker, Lordstown, Xpeng, Li Auto, Nikola, Electrameccanica Vehicles and Arcimoto among others. None are profitable.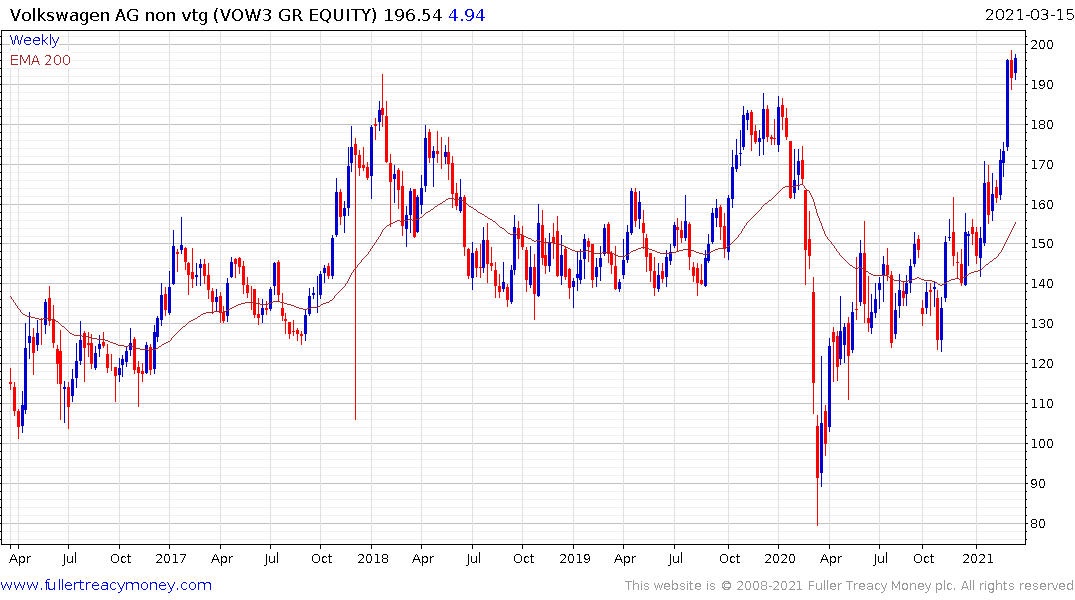 Meanwhile Volkswagen's announcement today of their plans to compete with Tesla were greeted with enthusiasm by investors. The company's preference share tends to be less volatile than the regular listing and it broke out to new recovery highs today.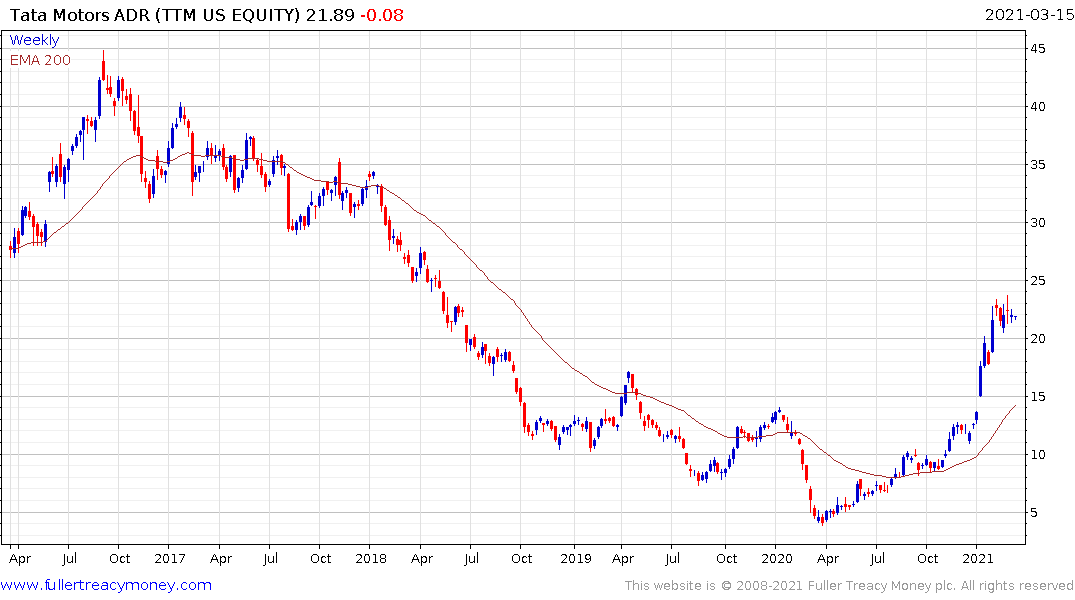 Tata Motors is already well on its way to pioneering its electric future. The share is short-term overbought but remains on a recovery trajectory.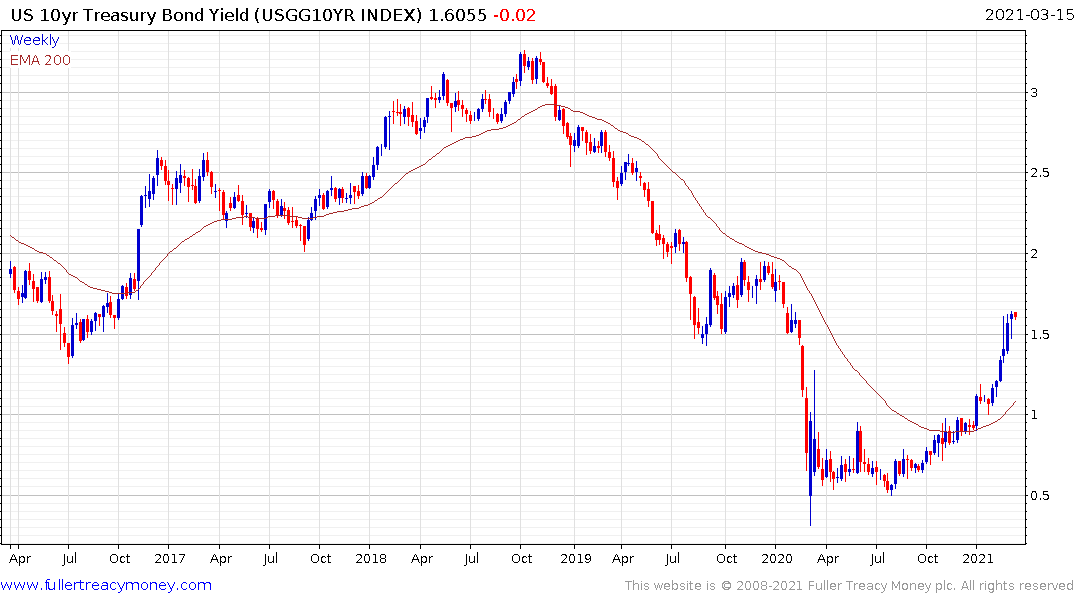 The established auto companies have sunk capital that is increasingly worthless, but they do have revenues to fuel a transition. The upstarts have lower barriers to entry, because EVs have fewer moving parts, but are a long way from positive revenue. That suggests interest rates and investor appetite for risk will play a defining role in determining the winners and losers.
Back to top