Beware PayPal's New Fees for $100 Crypto Trades
This article may be of interest to subscribers. Here is a section:
Got some pocket change you want to throw at crypto? It won't go as far on Venmo.

Venmo and its parent PayPal Holdings Inc. alerted their users earlier this week that they're changing their fees for crypto transactions under $200. While the companies said the pricing adjustments were just an effort to provide investors with more transparency, a closer look shows any customer making transactions of $100 or less will be a lot worse off.

The online payment platforms started offering customers the ability to buy, sell and hold four cryptocurrencies (Bitcoin, Ethereum, Litecoin and Bitcoin Cash) last year. Since then, Venmo's cryptocurrency wallet has nabbed 18% of global market share for active wallets with payment features, making it the third most popular site as of late last year. PayPal was No. 1.
How many crypto trading venues will ultimately survive is an open question but it is certainly likely to be fewer than exist today. One thing is certain, raising fees isn't likely to encourage users to use the platform, much less find new customers. That's doubly true in a troubled pricing environment for the sector.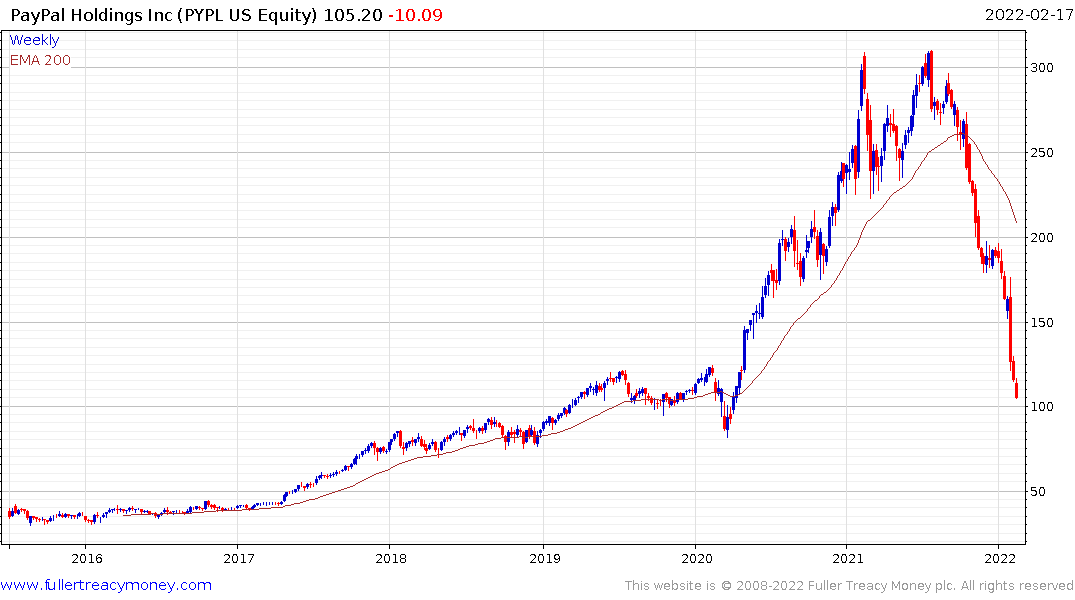 PayPal is reeling following the negative guidance that accompanied the recent earnings report. At least PayPal has $5 billion in free cashflow. Many of its competitors are still very much in the growth before earnings stage of their development.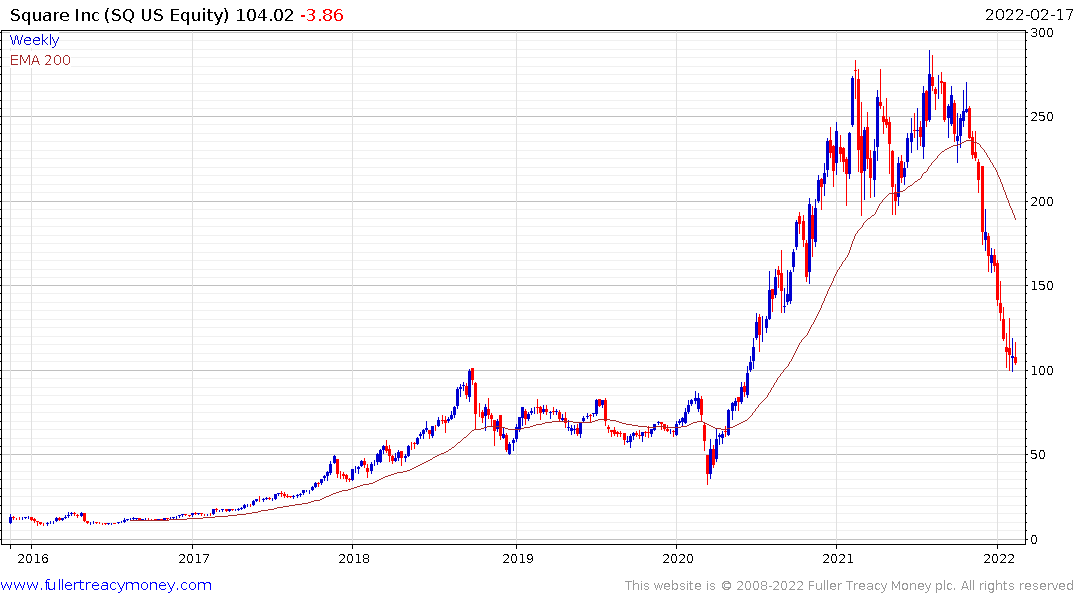 Block (Square) has a similar pattern but has a valuation twice as expensive as PayPal.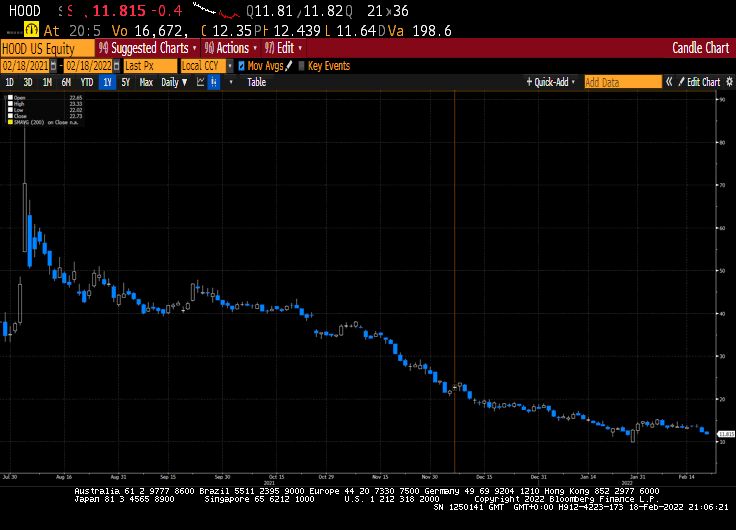 Robinhood didn't make a profit during the heady days of the meme stock bull run. Doing so during a stock and crypto correction is going to be even more difficult.
There is some merit to Cathie Woods admonition that the stocks in her ETFs are trading at bargain basement prices. The challenge is that for every value play there are four more than could comfortably trade to zero.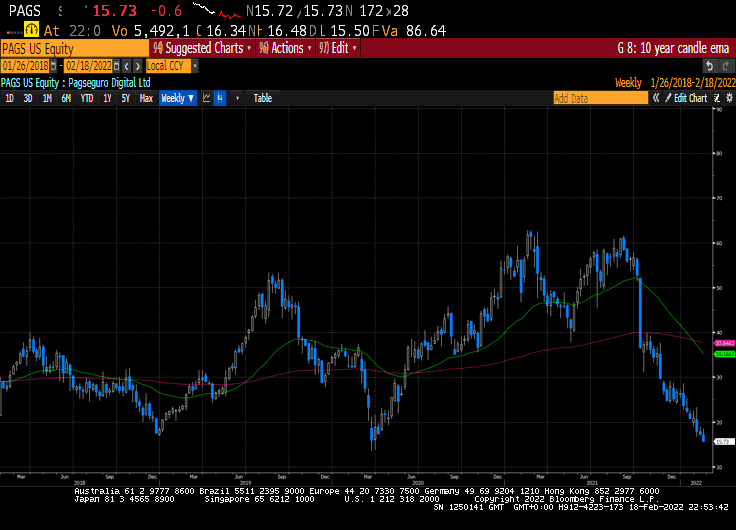 Pagseguro Digital is Brazil's biggest digital payments play and was especially well placed when the central bank promoted digital money. The overnight rate rising from 2% to 10.75% in the last 12 months pressured payments companies. However, the share has also been tarred by the same brush as other fintech companies that predominately focus on crypto. The share is back in the region of the 2020 lows following an exaggerated 70% decline from the peak.
When Brazilian interest rates begin to come back down, it will likely be a positive catalyst for the share since it is leveraged to consumer demand for financial services.
Back to top