Beneath Hurricane-Hit Payrolls, U.S. Labor Market Shows Strength
This article by Patricia Laya and Sho Chandra for Bloomberg may be of interest to subscribers. Here is a section:
"You have to qualify a lot in this report," said Michael Feroli, chief U.S. economist at JPMorgan Chase & Co. in New York. That said, outside of the hurricane effects, the labor market "seems to be still solid." The drop in unemployment and rise in participation are positive signs, and "we're still creating more than enough jobs to absorb new entrants. The slack is diminishing."

Average hourly earnings jumped from a year earlier by the most since the expansion started in 2009, in part because the storms boosted utility workers' overtime pay and kept people away from work, especially in low-wage industries such as leisure and hospitality. There was also a calendar quirk that tends to produce stronger wage growth when the 15th of the month falls within the survey week.
Labour force participation has been a worrisome missing ingredient for the Fed as it moves towards raising interest rates. However, it stands to reason that with plenty of jobs on offer it is only a matter of time before wages increase enough to encourage people back into the workforce.

Both measures moved to new recovery highs today suggesting the economic expansion remains on track. It also points towards higher interest rates because it will reinforce the Fed's conclusion that it is following the right course of action.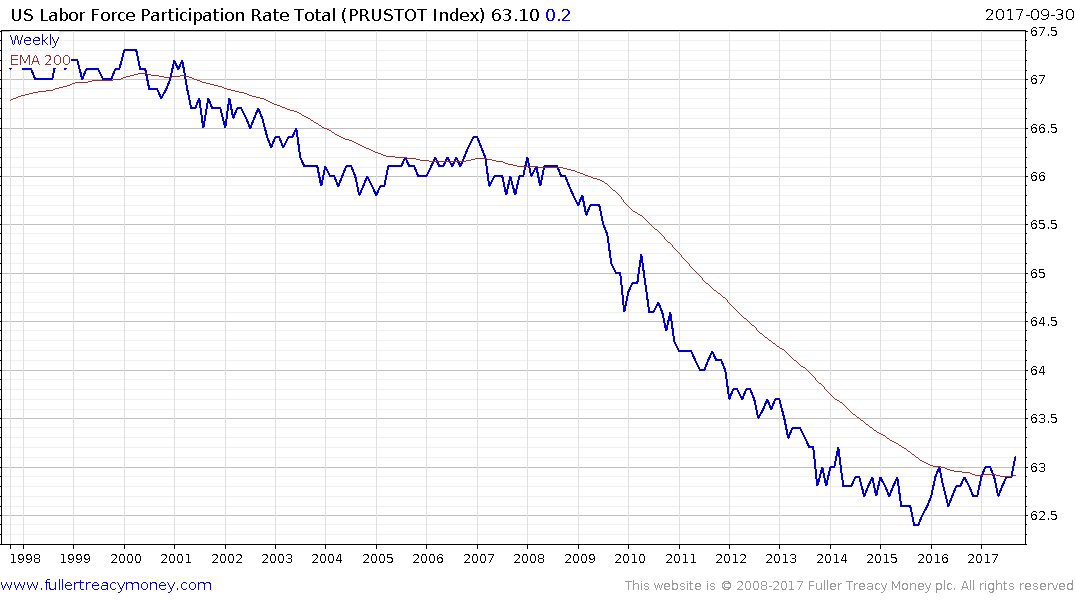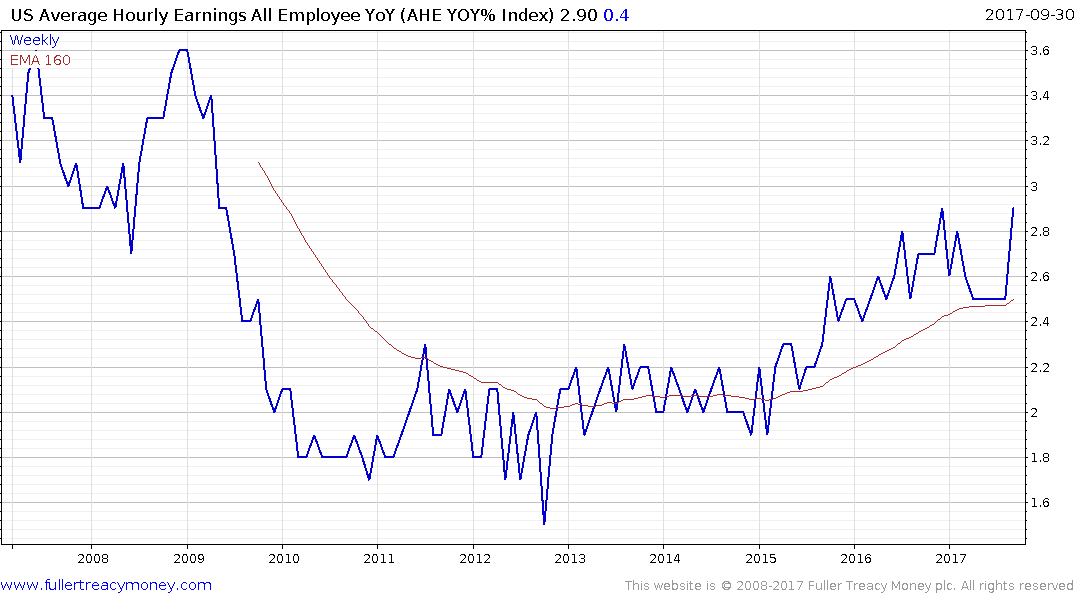 Meanwhile the S&P500 is now as overextended relative to the trend mean as it was in August, so if the trend is to remain consistent we are due for some consolidation.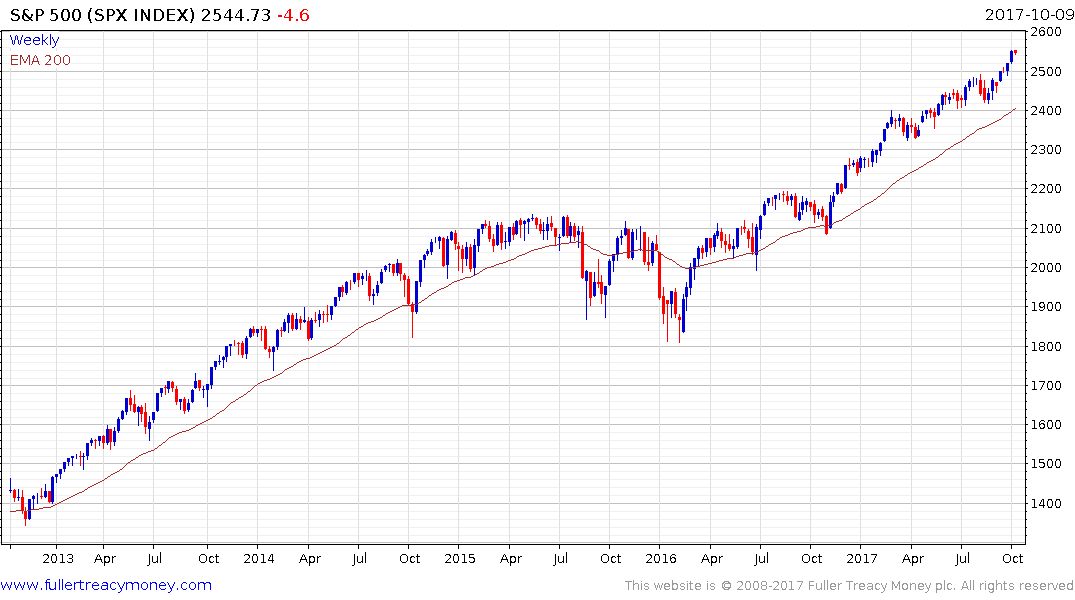 10-year Treasury yields briefly tested the 2.4% level today and, following a substantial run-up since early September, a pause is looking increasingly likely.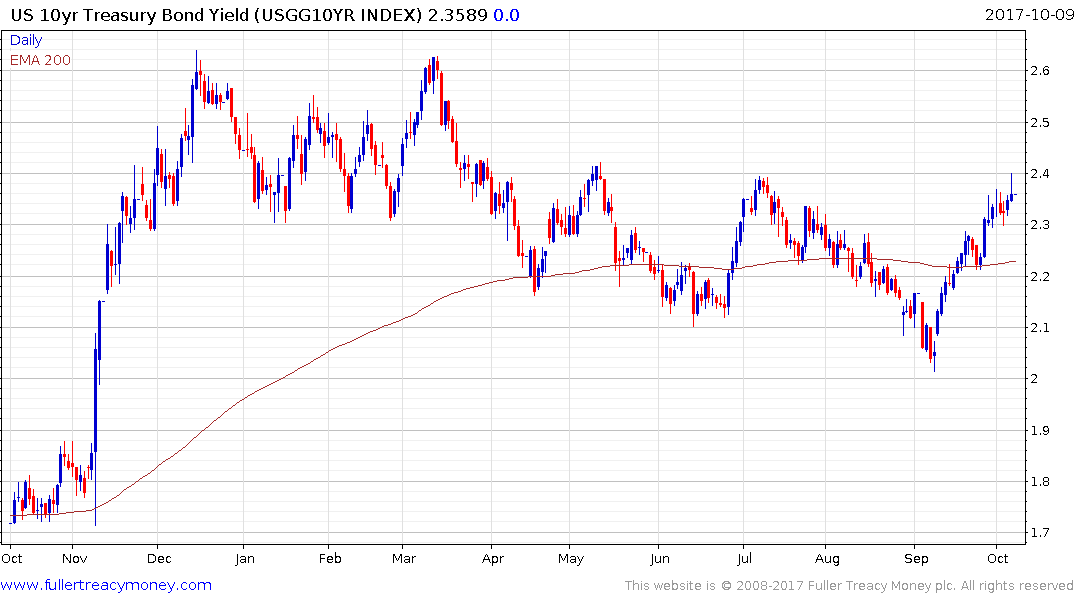 The VIX Index moved back above 10 today suggesting some steadying in the region of its historic lows is also looking likely.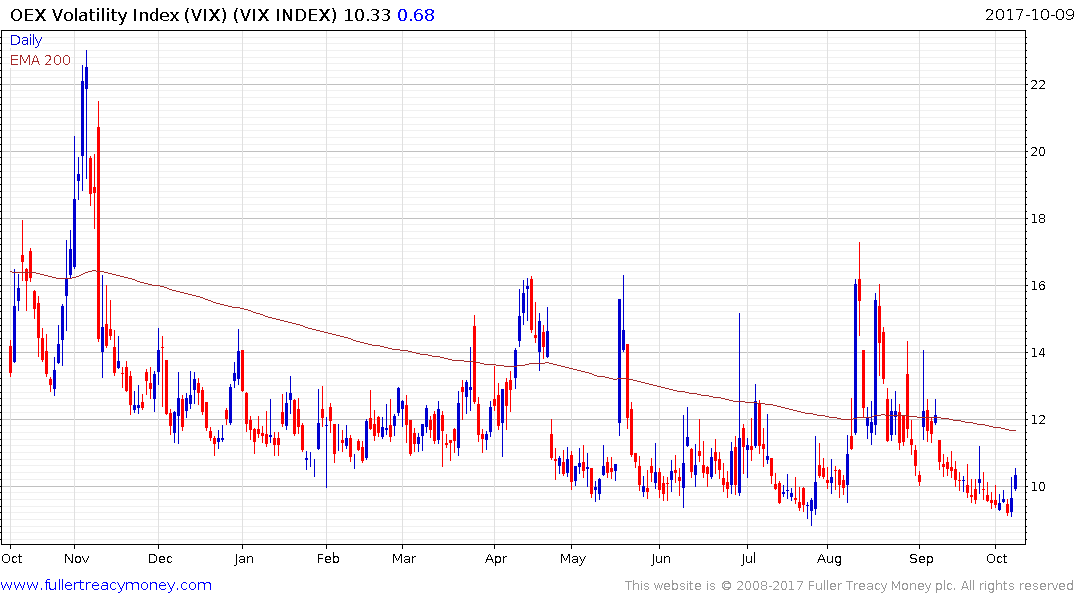 Back to top