Beijing axes coal and steel production curbs as economy slows
This article by Emily Feng for the Financial Times may be of interest to subscribers. Here is a section:
However, experts said that even the lower targets were ambitious because last year's air pollution levels had already dropped significantly.

"Both a 3 per cent or 5 per cent reduction from last winter's PM2.5 levels would be a tough target to reach because levels already fell 25 per cent last winter thanks to very strict policies and very favourable weather conditions," said Lauri Myllyvirta, a campaigner at Greenpeace, the environmental group.

The easing may have been prompted by a public outcry. Winter curbs on coal, including on heaters used by many residents in smaller cities and villages, left millions freezing as local governments scrambled to provide gas heating.

By imposing emissions targets rather than specific production cuts, China shifted responsibility to local rather than central officials which could also weaken enforcement. "Notably, policies and enforcement this year is left largely to local governments, leaving them to choose between the risk of missing pollution targets or disrupting the newest construction splurge," said Mr Myllyvirta.
Just how committed is China to environmental protection? China does not have the same green lobby we have in the West. Rationing coal without supplying alternatives was a heavy burden for people in Northern China last winter. That makes the point clearly to consumers that if they want clean air it comes with sacrifice. On a day to day basis most people would rather be warm with bad air than freezing.
Giving local administrations the choice between making no money from environmental restrictions or stimulating growth and income from metal bashing and construction; they are obviously going to take the latter option. Afterall environmental records can be faked.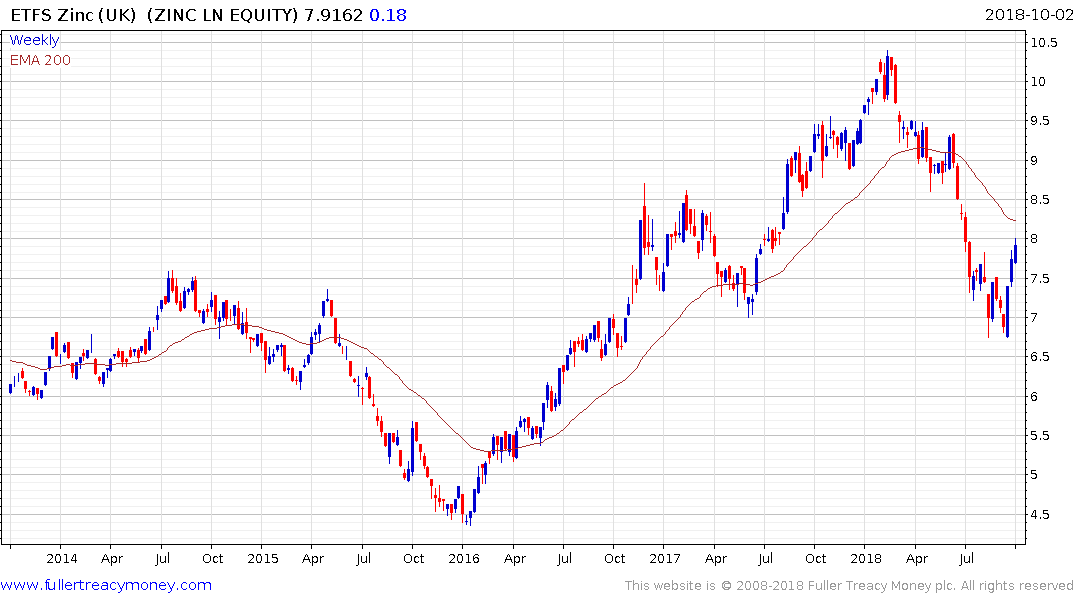 That has lent a tailwind to industrial metal prices with zinc in particular rallying impressively to close its overextension relative to the trend mean.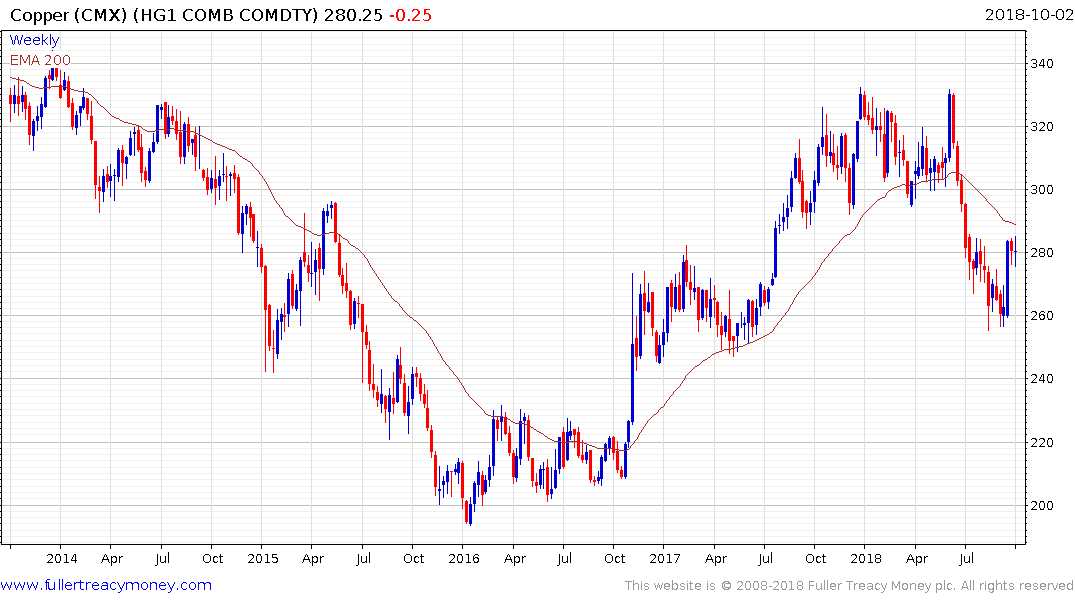 Copper continues to hold its rally, which broke the downtrend two weeks ago and improved on that performance today.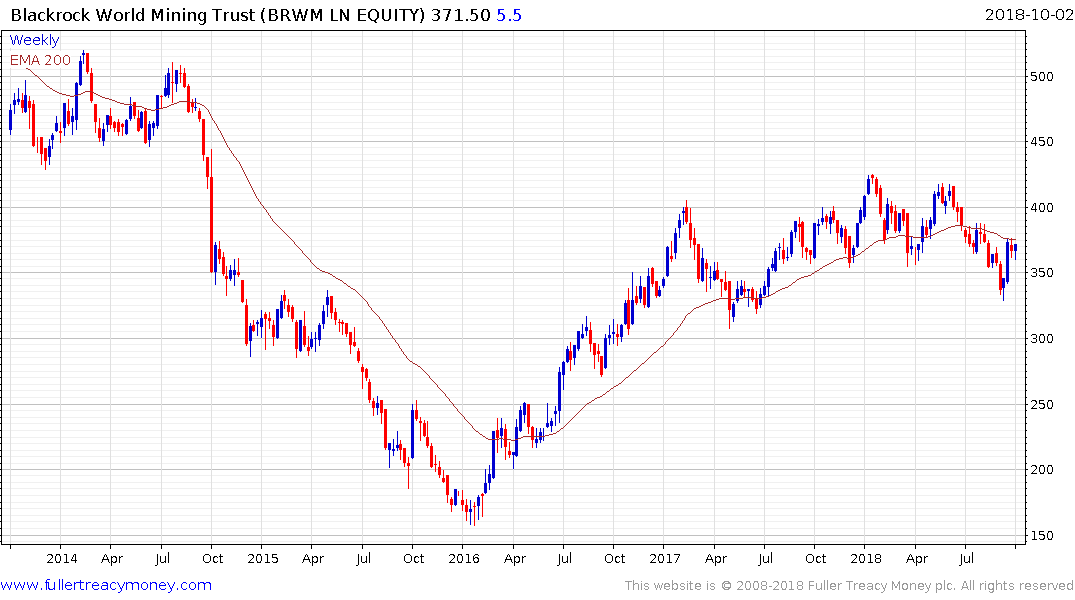 The Blackrock World Mining Trust is testing the region of the trend mean and today's upward dynamic is signalling renewed scope for a further rally.
Back to top