Barnier's Narrow Path: How a Brexit Deal Could Be Done This Week
This article by Ben Sills for Bloomberg may be of interest to subscribers. Here is a section:
Barnier said that if fishing rights can be settled, then the deal could come this week. But he warned that there's also a risk the talks could drag on right up to the Dec. 31 deadline, and could eventually end in failure.

France's junior minister for EU affairs, Clement Beaune, said he doesn't think the negotiations should go beyond this week because it would leave too little time for dealing with the consequences -- whether that's ratification or a collapse.

People close to the British team had been talking about a deal as early as Tuesday to give the U.K. Parliament time to ratify the accord before it breaks up for the Christmas vacation. On Monday afternoon, however, an official said there had been no significant progress in recent days despite British efforts to invigorate the process.

What's the latest mood?

"Obviously, no deal is a possible outcome," Prime Minister Boris Johnson's spokesman, Jamie Davies, told reporters on Monday. That marks a step back from Johnson's warning on Thursday that a no-deal split was a "strong possibility." But after a moment of optimism on Sunday, both sides are once again talking up the difficulties ahead.
When politicians talk about the possibility of a no-deal it has generally meant they are actively negotiating. When they seem confident of a deal, the market tends to be more willing to support a higher price value for the Pound versus the Euro.
Brexit is a highly emotional issue and people want a swift solution. However, there is nothing swift about reorienting an entire major economy. It's going to take time to reposition the UK to more effectively compete on the global stage. That supports the argument for an interim agreement which I have believed was likely since the get go. The challenge is that is still unlikely to be agreed this week. Neither side has anything to gain by rushing. Therefore, it is still likely to go all the way up to December 31st before the big final decisions are made.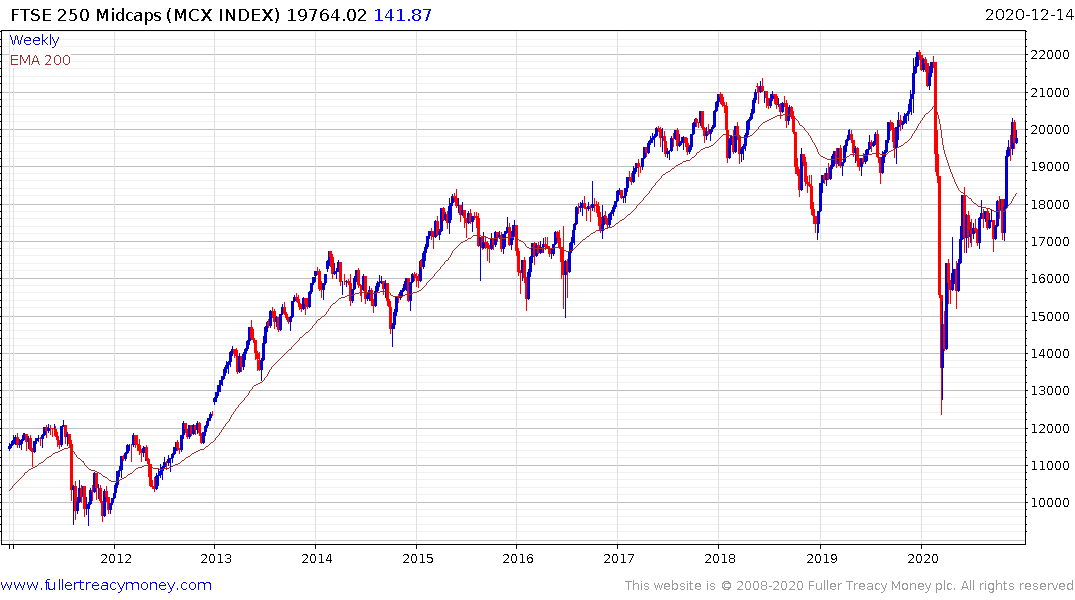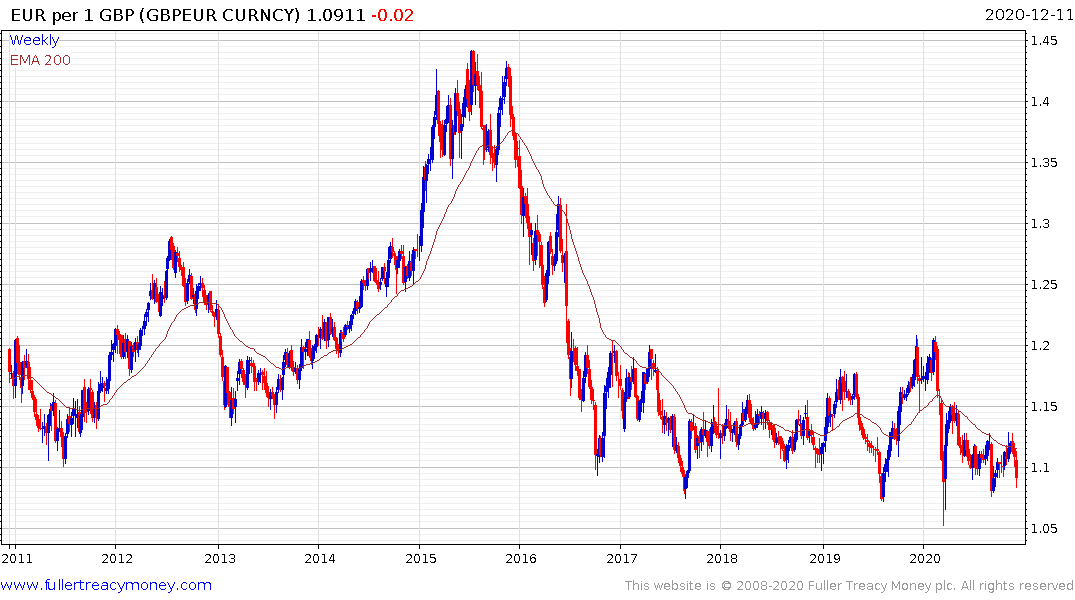 The UK is trading at a substantial discount to other developed markets. Therefore, if a market friendly resolution is found to the Brexit question, it is likely to lead to a substantial rerating of UK equities. The FTSE-250 is currently pausing in the region of the psychological 20,000 level while it unwinds it short-term overbought condition.
Back to top