Bank of Japan Hints at Possible Action in October
This article by Megumi Fujikawa for the Wall Street Journal may be of interest to subscribers. Here is a section:
"If I am asked if I feel more favorably about additional easing compared with the previous meeting [in July], my answer is yes," Mr. Kuroda said at a news conference. "There is no sign of recovery in overseas economies."

He added, "Even if we consider additional easing, I don't think it's necessary to change the current framework" of monetary policy, which includes setting a target yield for 10-year government bonds—currently zero—and buying riskier assets such as stocks.

Inflation has been running below 1% recently, short of the BOJ's 2% target. The BOJ said in its policy statement that it needs to pay closer attention to "the possibility that momentum toward achieving the price stability target will be lost."

"It is sort of a notice that the bank is going to take additional easing action," said Hiroshi Ugai, an economist at JPMorgan in Tokyo and a former BOJ official.

Mr. Ugai said the BOJ would likely move next month, but might hold off if markets are calm or if it is having trouble assessing the impact of an Oct. 1 increase in the national sales tax to 10% from 8%.
The Yen has been weakening since hitting a new rally high in August but today's announcement and the subsequent market reaction suggests some disappointment at the tepid response of the Bank of Japan. Investors remain of the opinion that the Japanese economy needs a weaker currency to drive competitiveness and are unlikely to support a short Yen/long equity play until they have clear evidence of how large a central bank assistance program will be.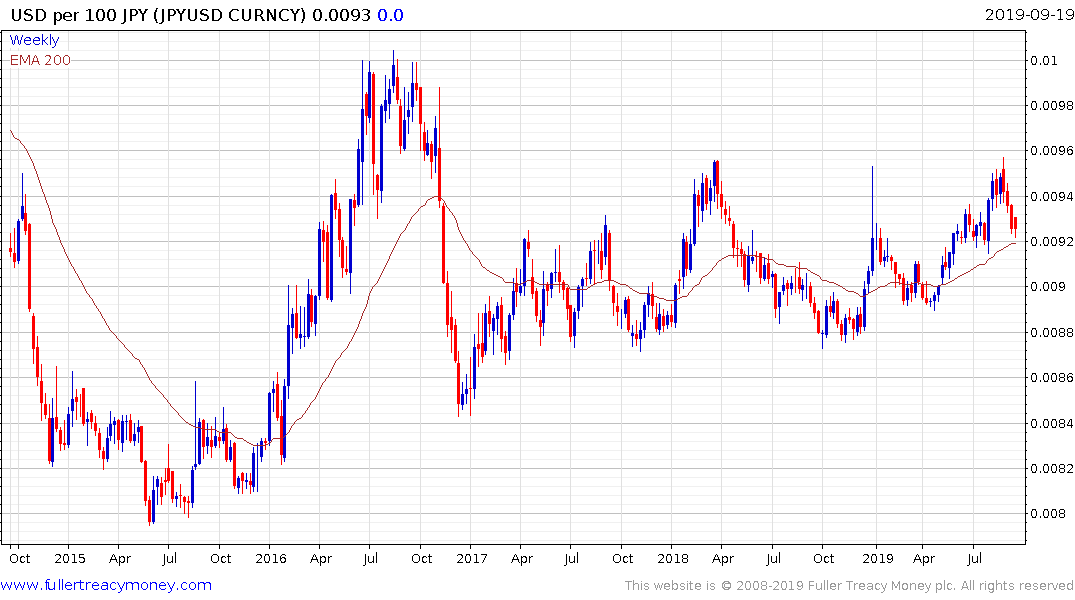 The Yen steadied today to hold its progression of higher reaction lows against the Dollar and a sustained move below the trend mean will be required to signal a return to supply dominance beyond the short term.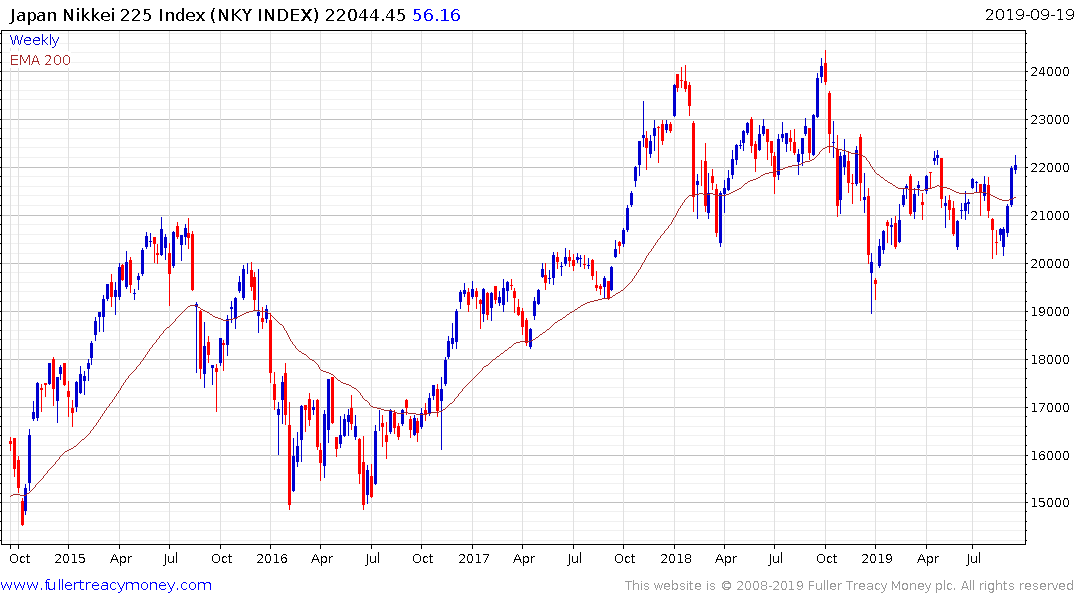 The Nikkei-225 was unable to hold its intraday peak and some consolidation of the recent rally from 20,000 appears likely. Provided the pause is limited to a range most above the trend mean, medium-term recovery potential remains intact.
Back to top