Bank of England likely to raise rates at some point in 2022
This article from Reuters may be of interest to subscribers. Here is a section:
"In that scenario, the first rise in Bank Rate is likely to become appropriate only well into next year, with some modest further tightening thereafter," he added.

The government's furlough programme, which pays the wages of more than 2 million workers, does not expire until Sept. 30 and Vlieghe said it would take time for the true health of the economy until early in 2022.

If unemployment in the first quarter of 2021 was low and upward pressure on wages stronger then than the BoE expected, "a rise in Bank Rate could be appropriate soon after, along a slightly steeper path than in my central case," Vlieghe said.

However, if concerns about COVID infection risks persist - possibly as a result of new variants of the disease - higher unemployment could prove persistent and the economy might need more BoE stimulus. (Reporting by David Milliken and Andy Bruce)
Dominic Cummings and his lengthy testimony in front of Parliament are making headlines today but crowds have short memories.
Psychologically, we tend to remember a whole experience by how we feel at the end. Christmas is a good example. All of the preparation, decoration and rushing around are worth it because of the positive experience at the climax of the festival.

When we consider the pandemic, the UK experienced a very difficult beginning but is coming out the other side of the experience in a strong position. It is one of a handful of major economies that is close to being fully vaccinated, the economy has had a year of lockdown to adjust to the changes Brexit represent and stock market valuations are attractive on a relative and absolute basis.
The Pound continues to firm in the region of the upper side of its base formation. This has been a very orderly pause which has unwound a short-term overbought condition and improves potential for the Pound to break on the upside against the Dollar.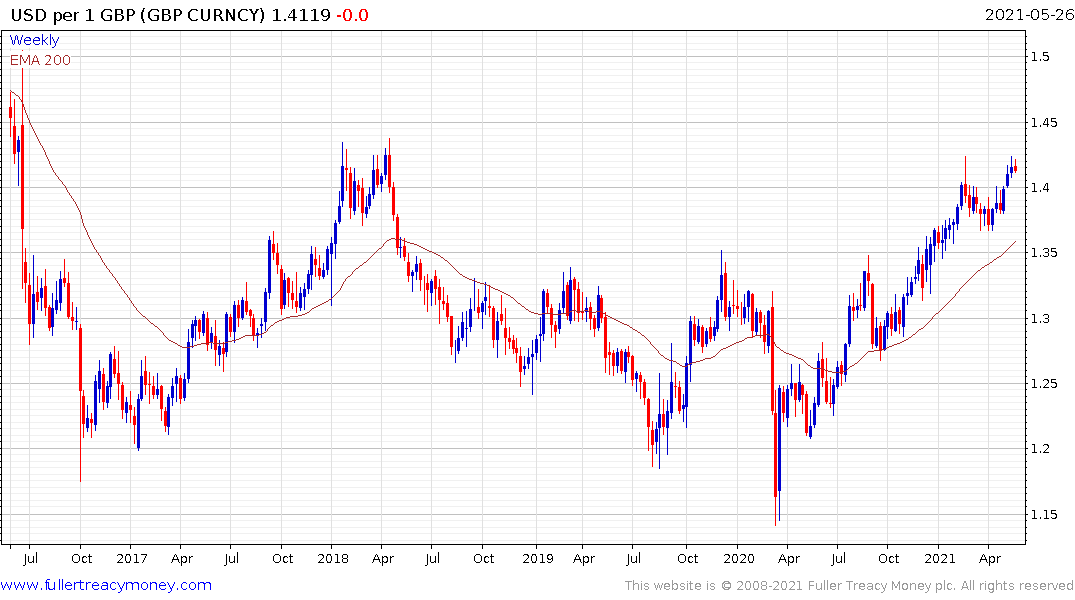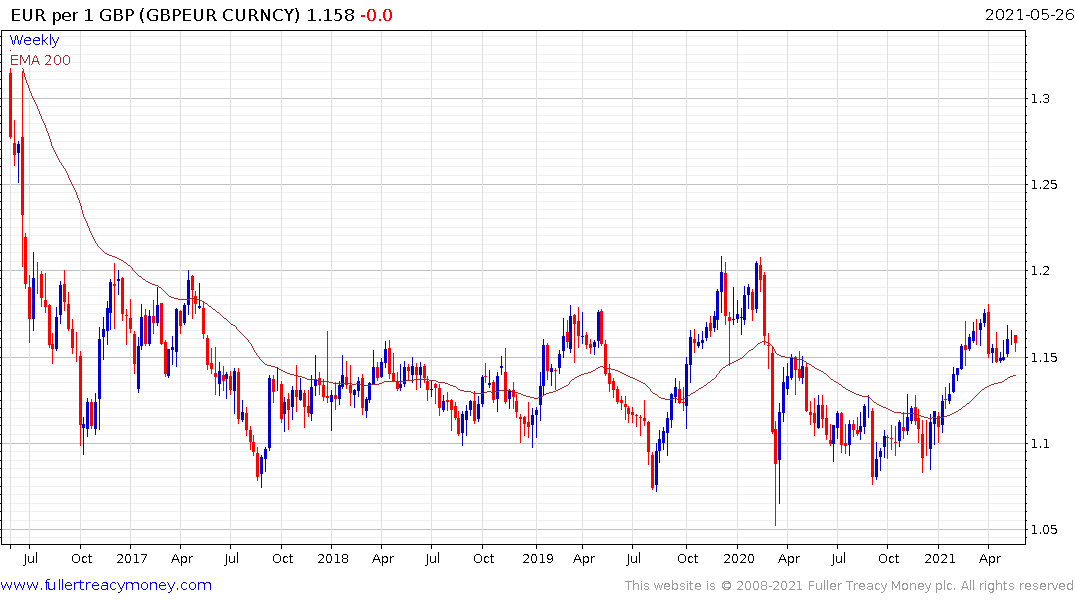 Against the Euro, the Pound is also firming in the region of the upper sided of its five-year base formation.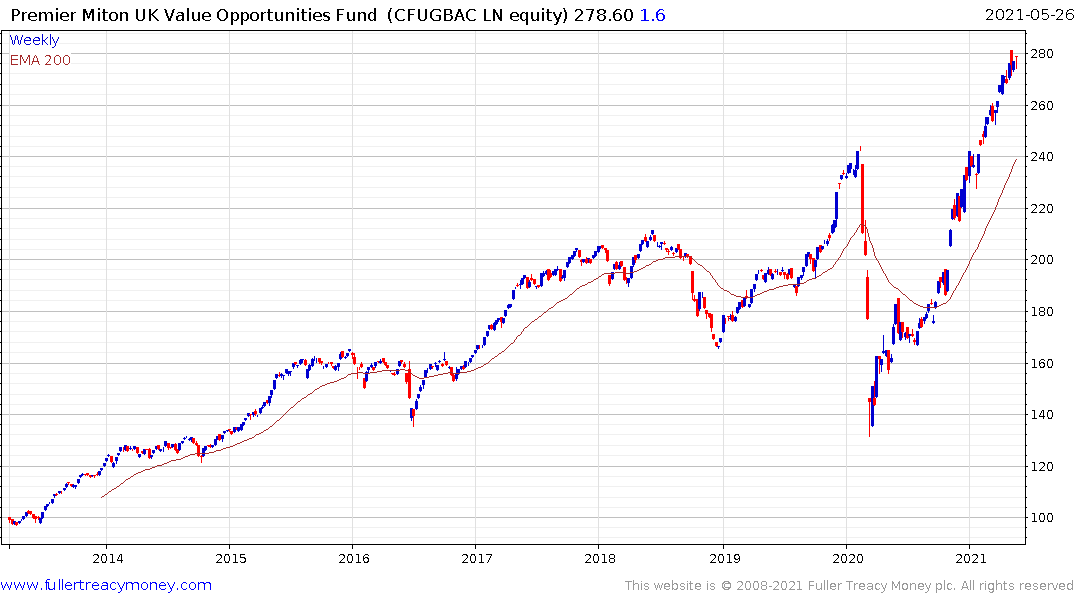 The Premier Miton UK Value Opportunities Fund broke out to new all-times in the first quarter and remains on an upward trajectory.
Back to top