Avago Agrees to Buy Broadcom for $37 Billion
This article by Dana Mattioli, Dana Cimilluca and Shayndi Raice for the Wall Street Journal. Here is a section:


Neither Avago nor Broadcom has the kind of dominance over individual markets that better-known rivals such as Intel Corp. and Qualcomm Inc. enjoy, and a merger could help address that. In addition to consumer applications, Broadcom supplies the vast majority of chips used in the latest networking switches found in corporate data centers, a fast-growing business that could enhance Avago's communications-focused revenue stream.

And

Researcher Dealogic estimated before the deal was announced that an acquisition of Broadcom valued at $35 billion would be one of the largest semiconductor takeovers ever, coming amid a burst of deals among such companies. So far this year, there have been more than $26 billion in semiconductor deals announced globally, not including the tie-up between Broadcom and Avago, according to Dealogic. That is more than double the volume in the same period last year and the largest year-to-date total since Dealogic started keeping records in 1995.
With interest rates so low and corporate spreads no longer contracting there has seldom been such an opportune time to borrow money. The flip side is that prices have increased in line with increased activity. Nevertheless demand for chips remains robust as the number of connected devices remains on a secular growth trajectory in line with the Internet of Everything theme.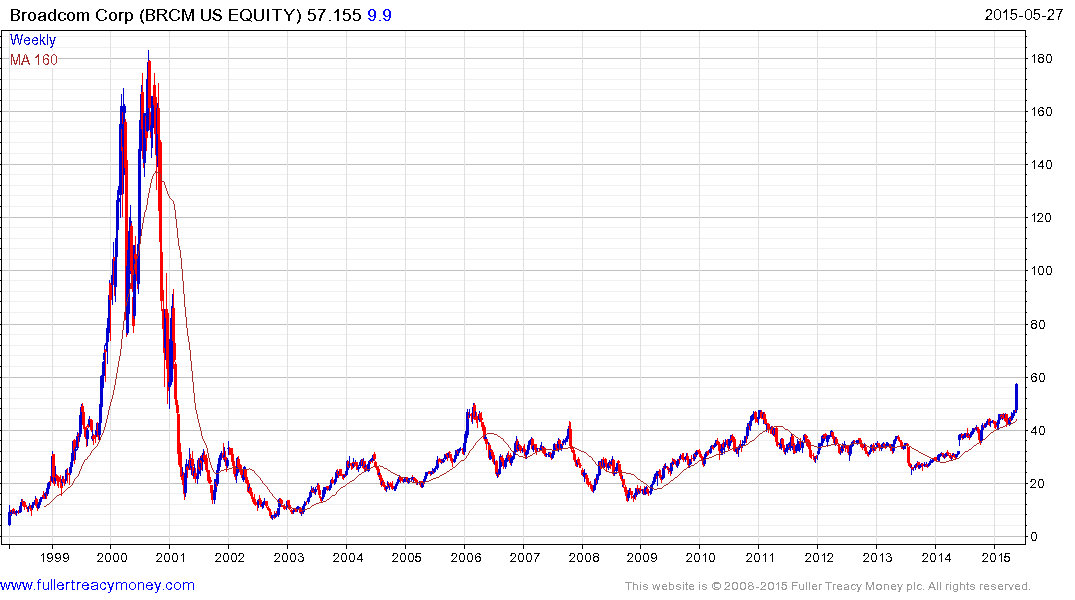 Broadcom had been confined to an almost 15-year base and it took an acquisition to push it to new recovery highs. This helps to illustrate how focused the bull market has been on a select group of companies. As prices increase it is inevitable investors will look for promising companies that have not yet rallied which may represent catch-up potential.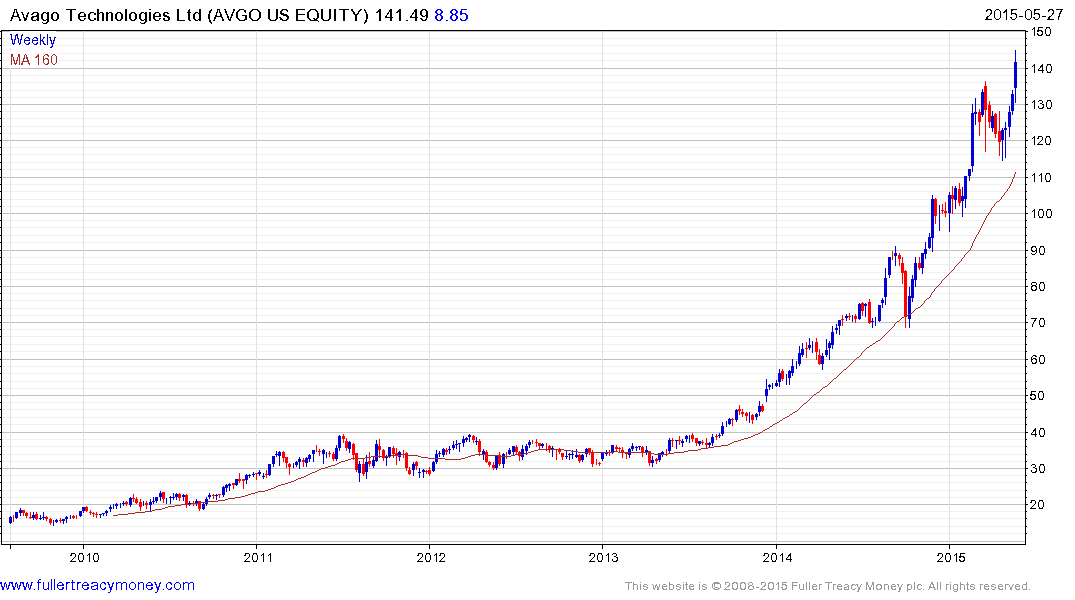 Avago remains in a reasonably consistent uptrend and while somewhat overextended relative to the 200-day MA at present, a sustained move below $110 would be required to question medium-term scope for additional upside.
The results of this Chart Library Filter of the Nasdaq Composite Index highlight that there are a number of shares with similar long-term base formation completion characteristics.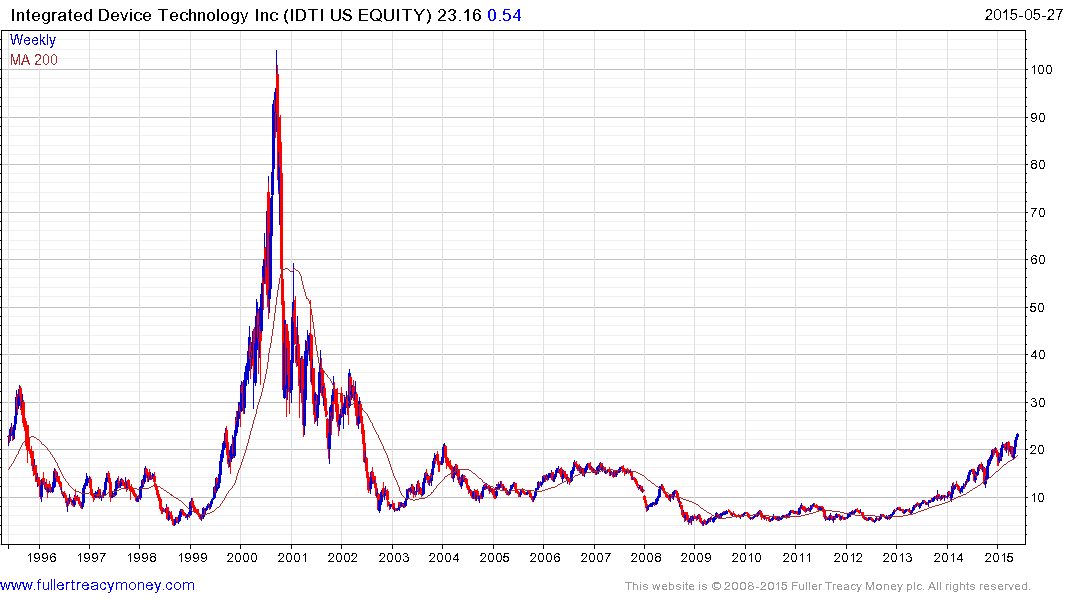 Integrated Device Technology, from the semiconductor sector has held a progression of higher reaction lows since 2012 and is now completing a more than decade-long base.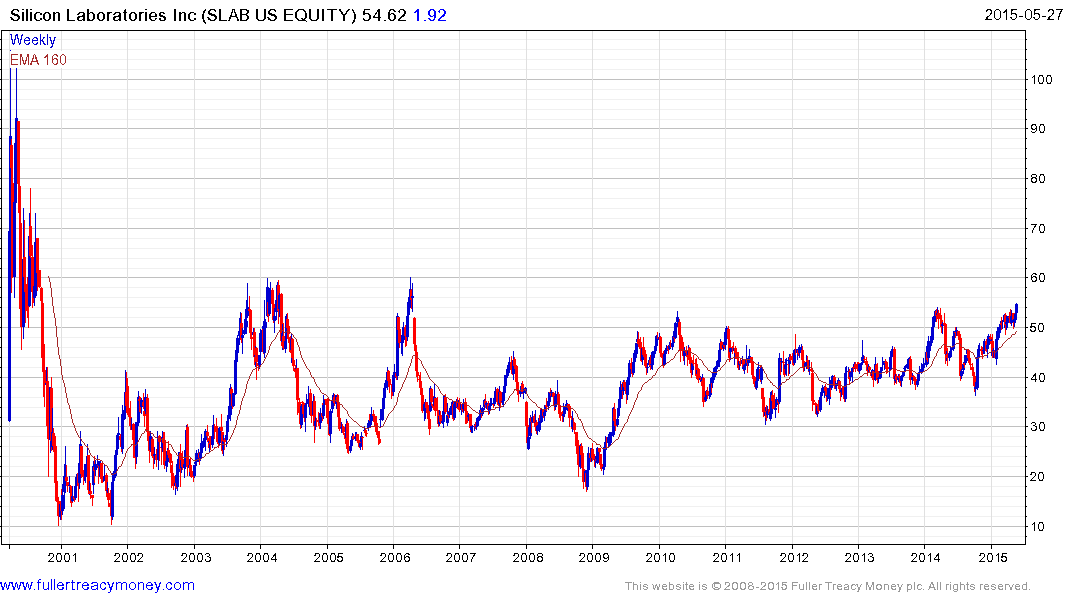 Silicon Laboratories is now testing the upper side of a fifteen year range.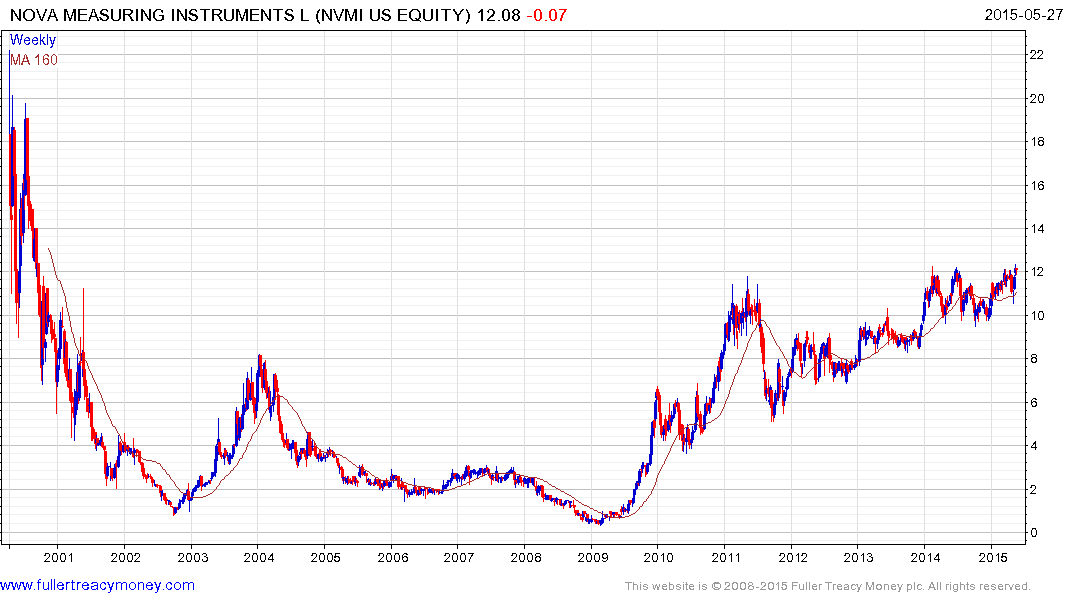 Nova Measuring Instruments is testing the upper side of a five-year range.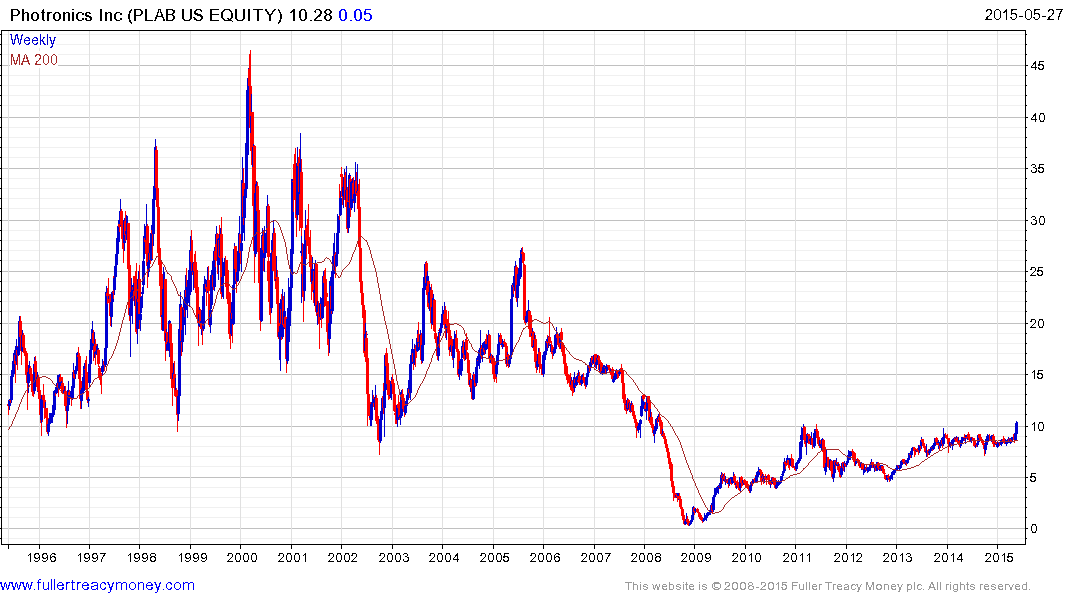 Photronics is also testing the upper side of a five-year range.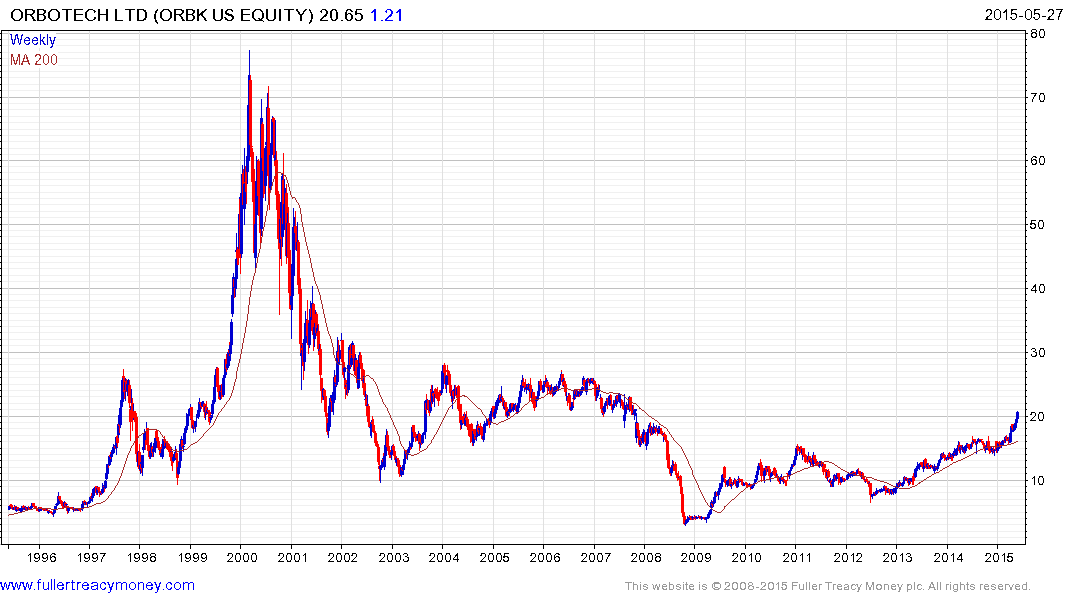 In the supply chain management for the technology sector Orbotech completed a five-year base in April.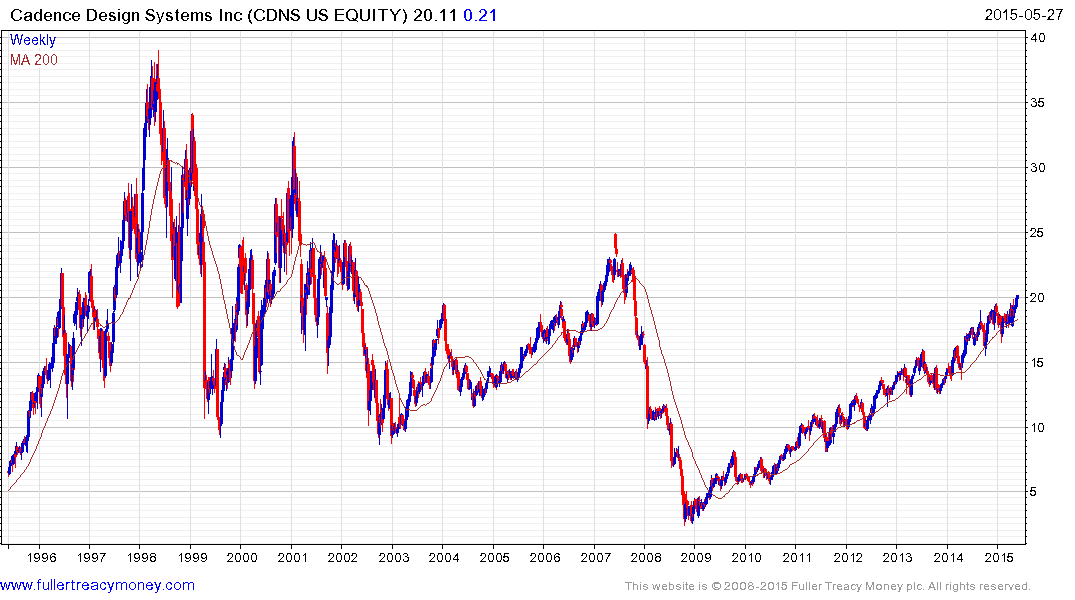 Cadence Design Systems is a leader in the industrial automation software sector and remains in a consistent six-year uptrend.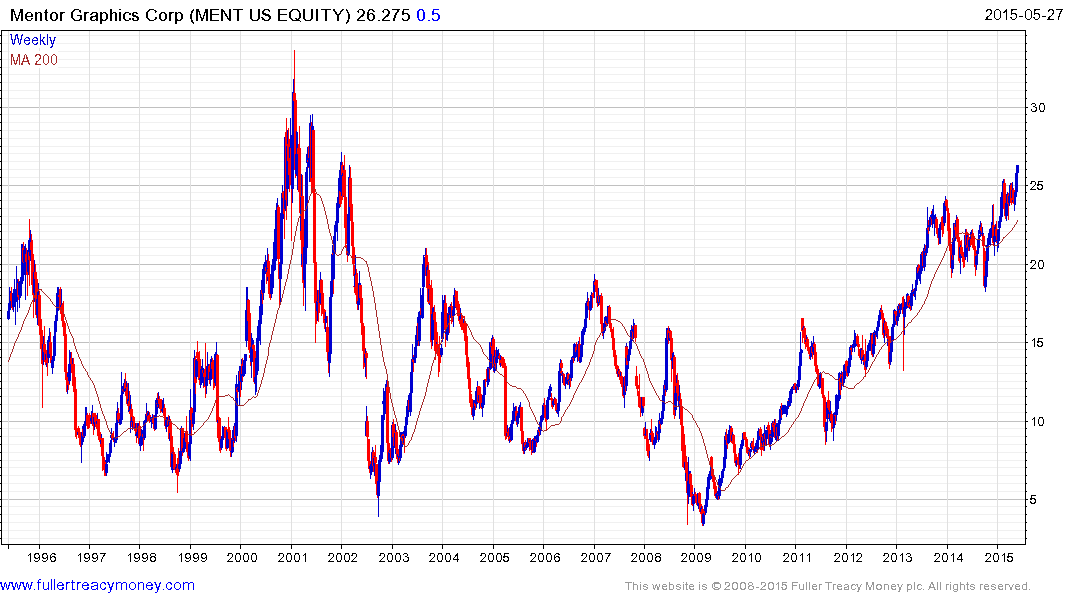 Mentor Graphics is also in the industrial automation software sector and is pulling away from an 18-month congestion area.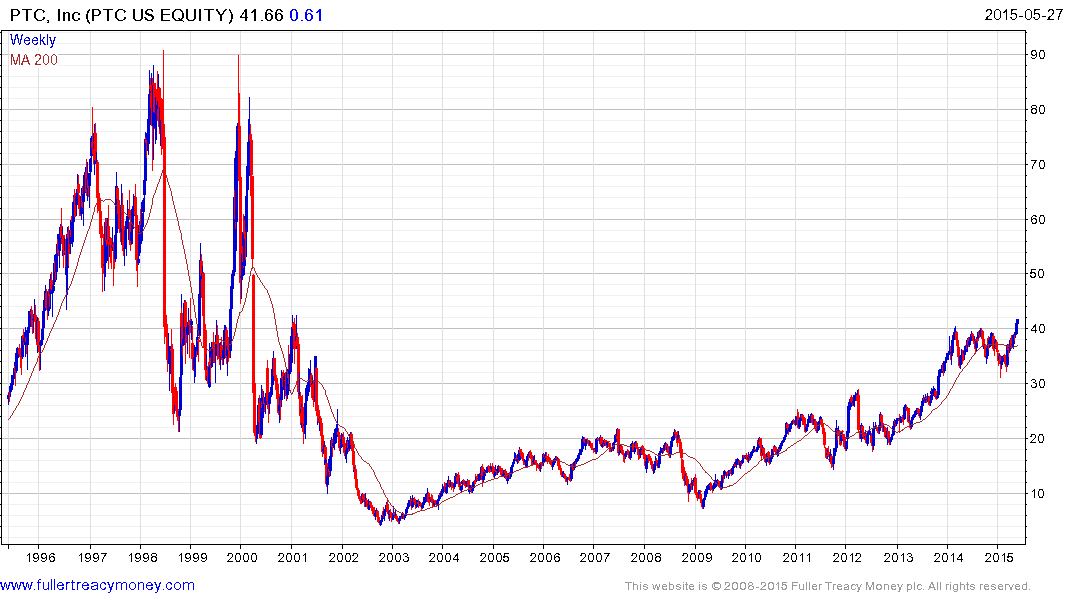 PTC Inc is also in the design software sector and is breaking out of an 18-month range.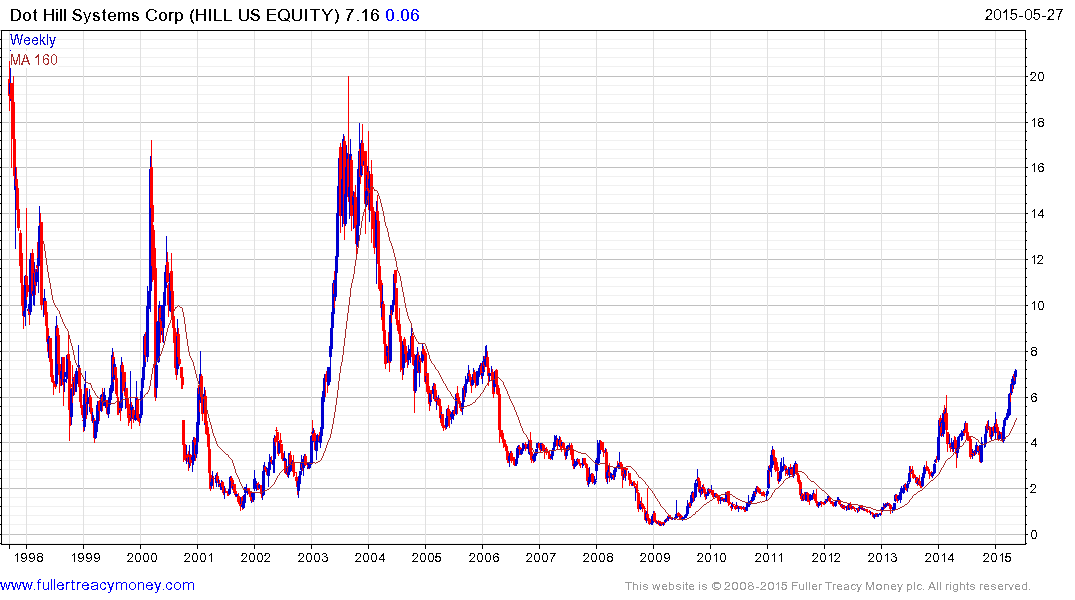 In the data storage sector Dot Hill Systems is completing a first step above its six-year base.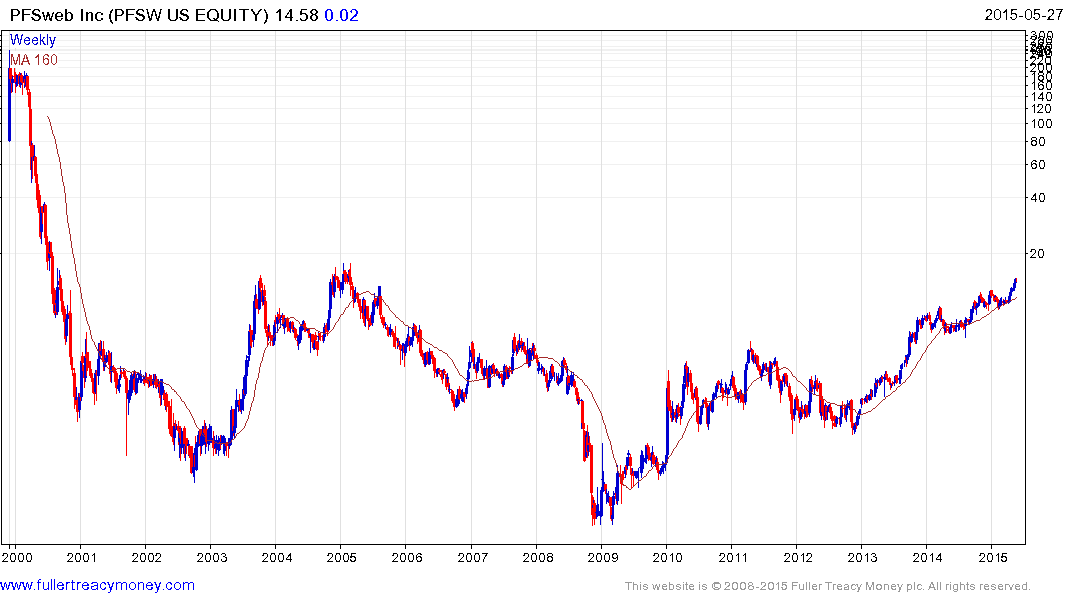 PFSweb is testing the upper side of a similar long-term base. The company is involved in the online payments and B2B payments sector.


In the financial sector Cowen Group has exhibited a rounding characteristic consistent with accumulation since 2013 and a sustained move below the 200-day MA would be required to question medium-term upside potential.
Back to top