Autodesk's CEO of today on the machines that will be making things tomorrow
This article by Nick Lavars for Gizmag may be of interest to subscribers. Here is a section:
"Back to the point of how things are made is changing, here's a small group of people who were able to use the most advanced manufacturing to do things," Bass says. "And I think that's really upsetting the apple cart, in terms of small companies and small groups of people, who are empowered in ways to do things that used to require huge amounts of capital."

The thought that these Darwinian machines can crunch through countless possibilities, mutating designs until they produces something resembling the perfect solution, is a fascinating idea. Bass does acknowledge that the technology won't provide a one-size fits all approach, however, that there will be problems where generative design is an appropriate solution and problems that are better solved by human minds.

And as for the fabrication of future designs, both our own and those conjured up by computers? While 3D printing technology is advancing all the time, Bass is of the view that it will only ever complement existing techniques like subtractive manufacturing, rather than completely snuff them out.

"Does 3D printing replace all manufacturing? It's another tool in the toolbox," he says. "There will be times when 3D printing is awesome, there will be times when manufacturing is awesome. What I think the future of making things is, is this combination of having powerful design tools in order to make them, and the powerful fabrication techniques to realize those designs."
3D printing or additive manufacturing is a revolutionary development but perhaps more important is the fact that the above article highlights how innovative solutions can be combined to accelerate the pace of development. Tools now being developed will enable infrastructure development at a lower cost, lower energy intensity and lower resource requirement which has the potential to greatly enhance the quality of life for many more people. As costs decline demand will rise to create a long-term growth trajectory.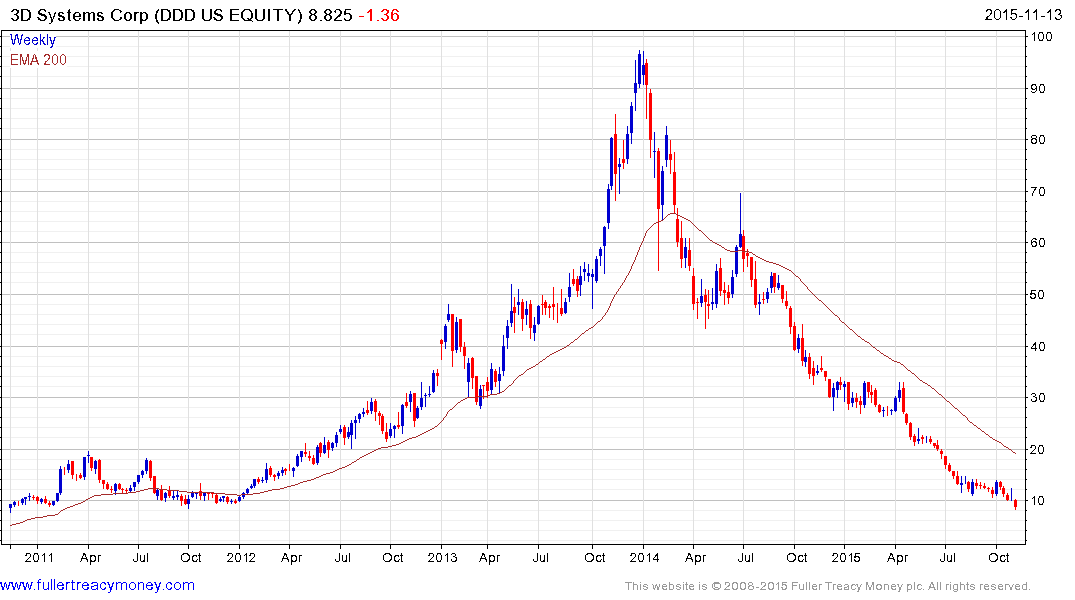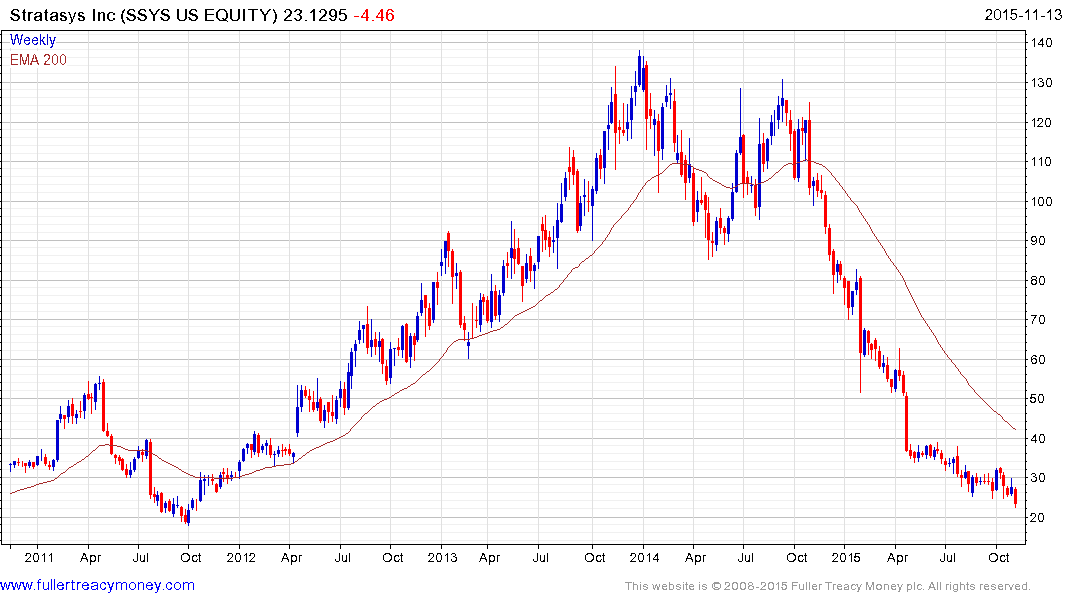 3D Systems and Stratasys engaged in an aggressive policy of taking over competitors and came to dominate the sector by early 2014 when both suffered indigestion. Their early success sowed the seeds for their demise by pricking the interest of larger, more experienced and better capitalised companies which have since captured market share. Both remain in consistent medium-term downtrends and will need to break their respective progressions of lower rally highs to question supply dominance.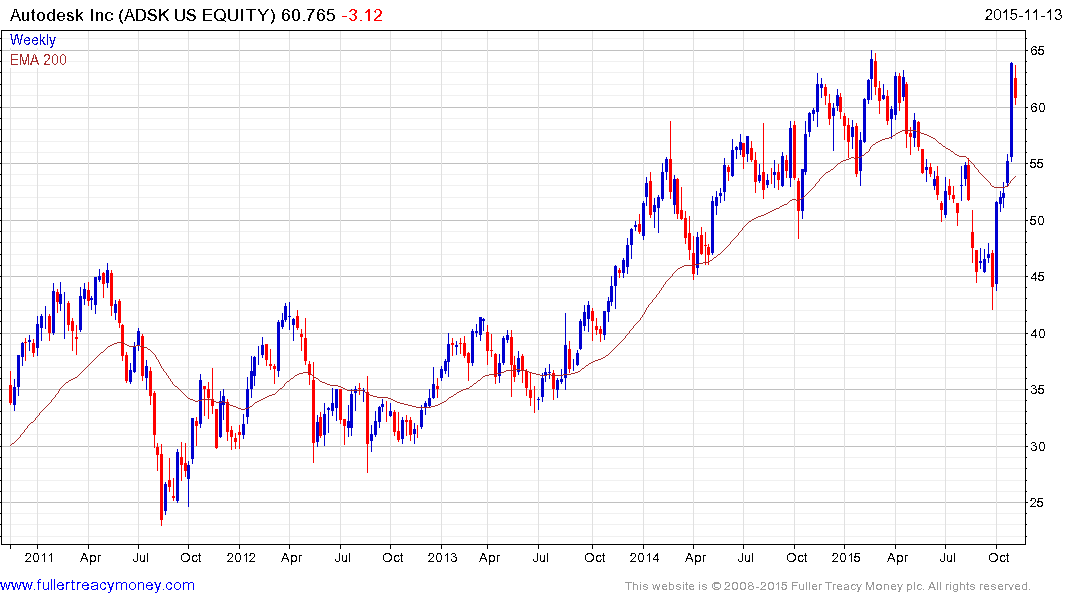 Autodesk surged higher from its early October low and retested its previous peak last week. Consolidation of that impressive gain is now underway but a sustained move below the trend mean would be required to question medium-term demand dominance.
Back to top