The S&P/ASX 200 Resources Index is back testing its peak from 2008 and now occupies about 20% of the broader index; second only to the banking sector. Of course, that is in nominal terms. On a constant currency basis, the Index is well shy of the 2008 and 2011 peaks.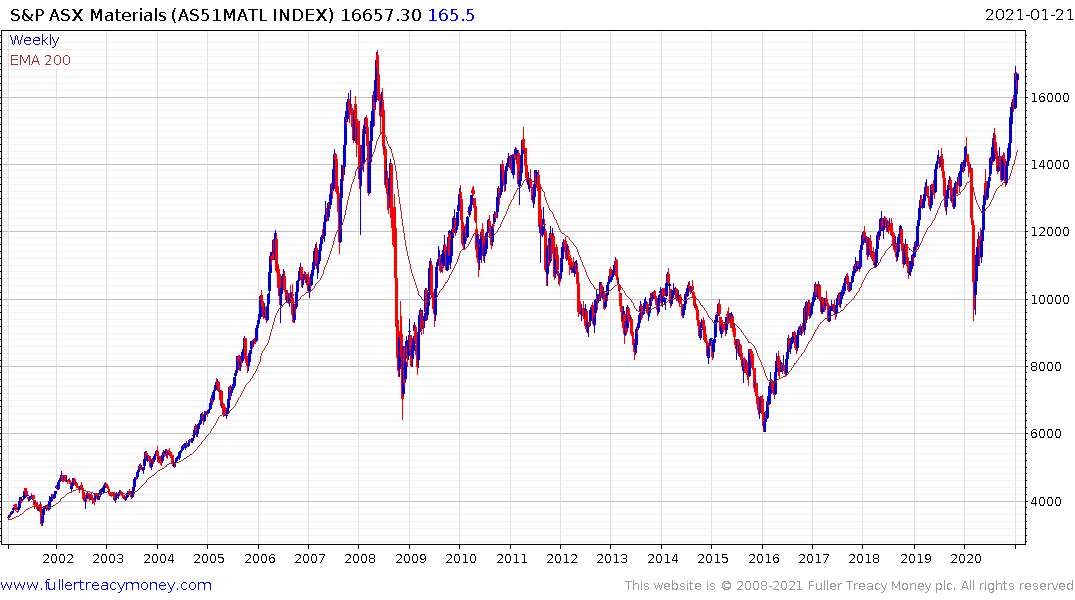 That's a common feature for resources indices around the world. The commodity crash took a heavy toll on the metal and currency values which compounded the effect of the declines on portfolios.
The opposite is now true. As the Dollar trends lower it burnishes returns for investors in currencies other than the Dollar.
Click HERE to subscribe to Fuller Treacy Money
Back to top