The S&P/ASX 200 Resources Index is back testing its peak from 2008 and now occupies about 20% of the broader index; second only to the banking sector. Of course, that is in nominal terms. On a constant currency basis, the Index is well shy of the 2008 and 2011 peaks.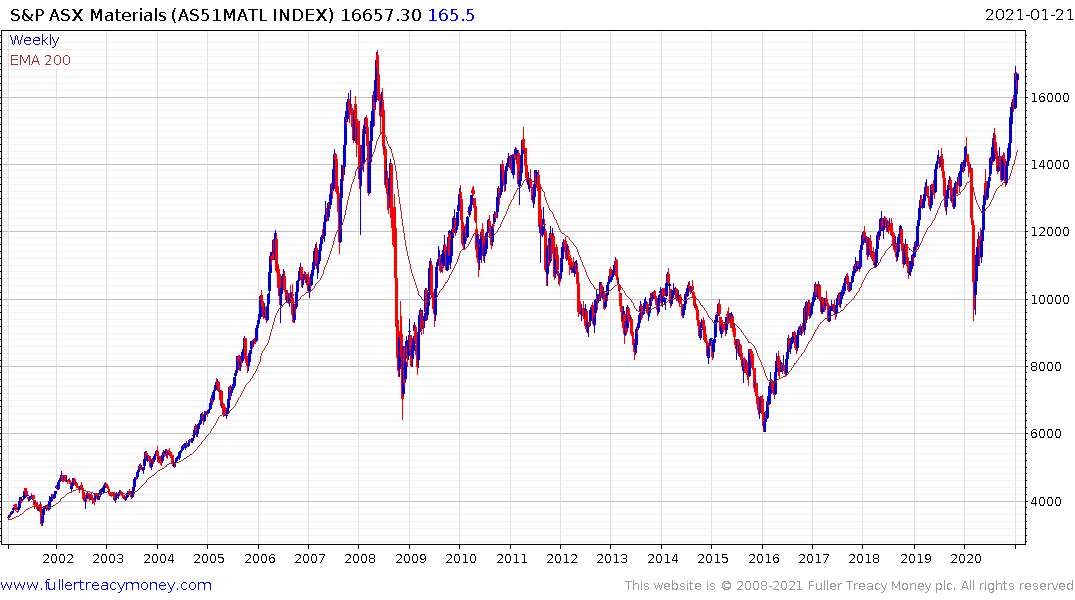 That's a common feature for resources indices around the world. The commodity crash took heavy toll on the metal and currency values which compounded the effect of the declines on portfolios.
The opposite is now true. As the Dollar trends lower it burnishes returns for investors in currencies other than the Dollar.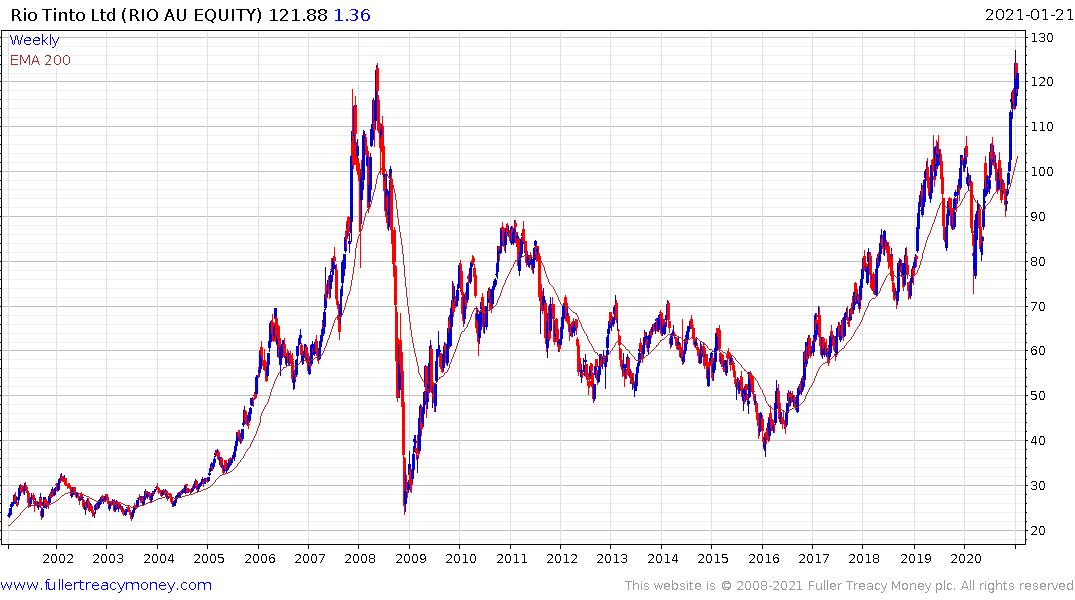 Iron-ore and copper producers made the early running in this commodity recovery with Rio Tinto sharing a high degree of commonality with the broad index.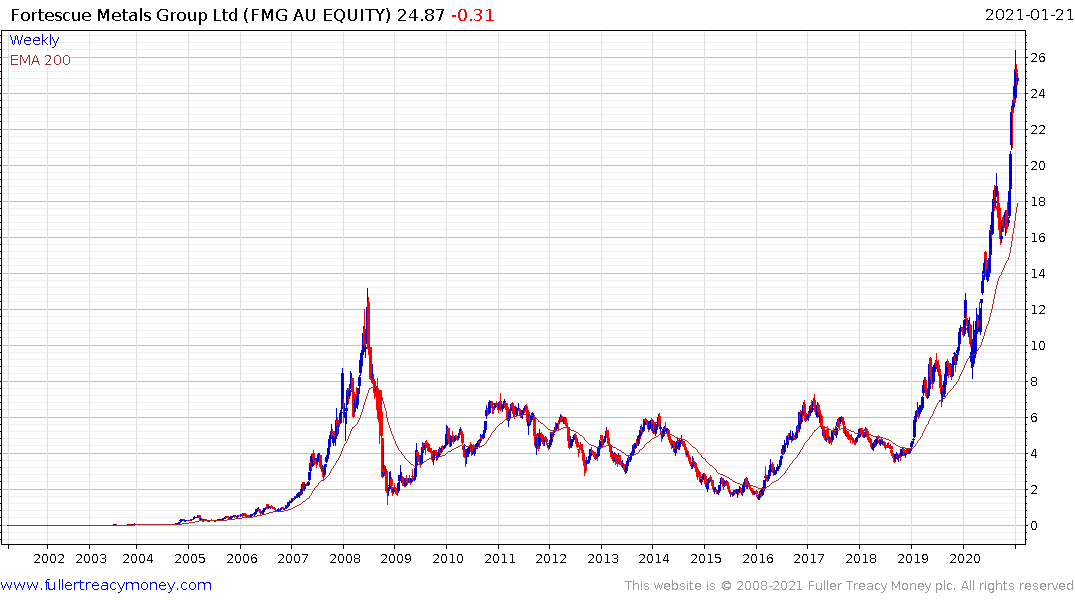 Fortescue remains a clear outperformer and in a steep but overextended uptrend.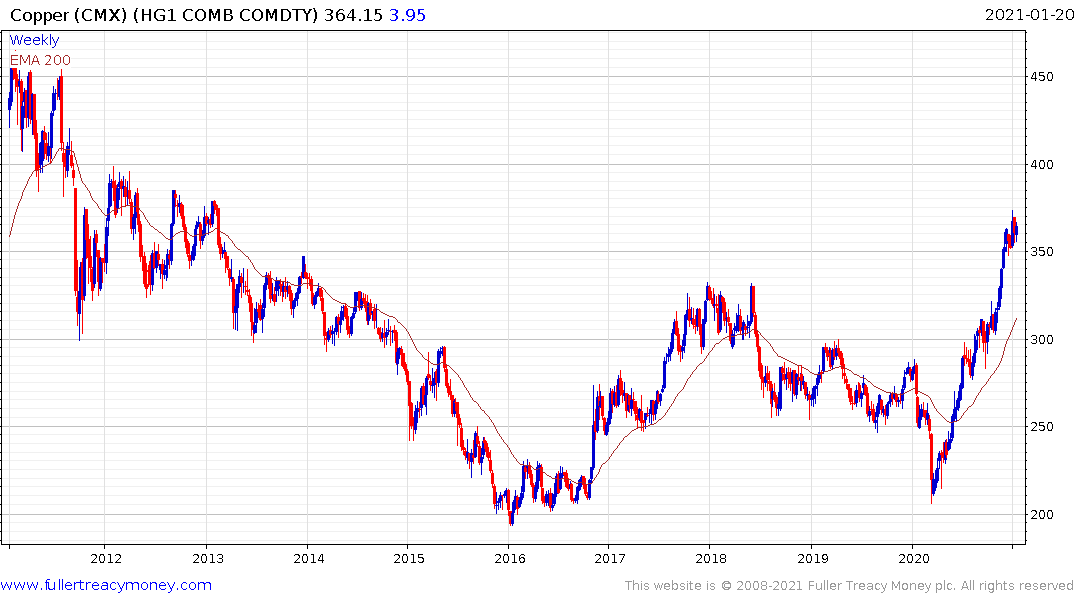 Copper remains a significant supply inelasticity meets rising demand market since the evolution of renewables is opening up whole new markets in transportation and power generation for the metal. OZ Minerals remains in a steep recovery following the break above A$10 in June.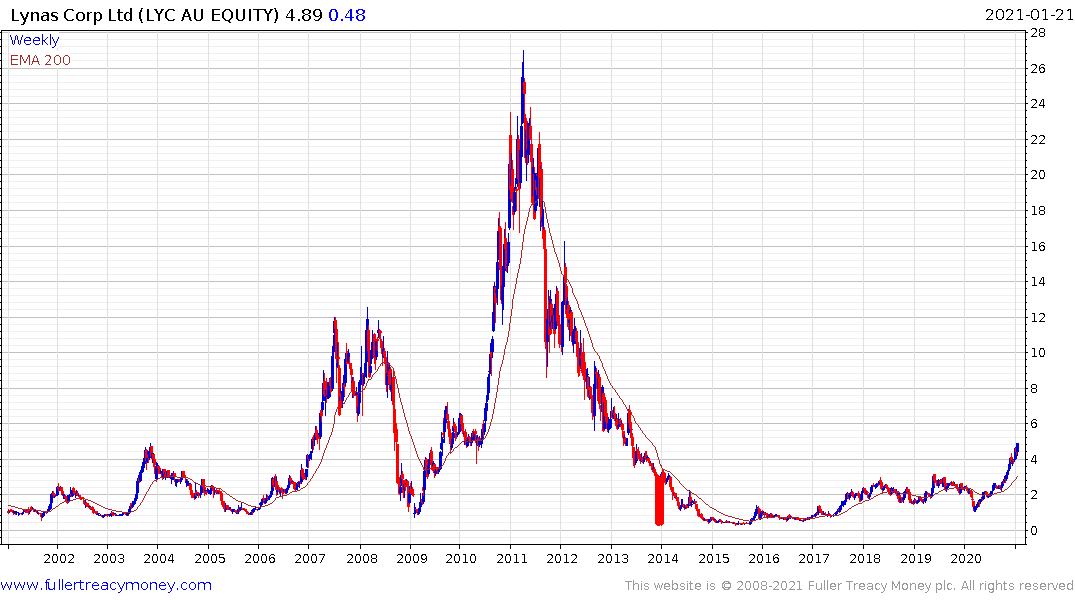 It is also worth highlighting that rare earth metal producer Lynas Corp, was a top-3 performer over the last 12 months and is the best performer in the sector year to date. As China moves towards more domestic manufacturing of high-tech products it has less supply to export. That is creating a significant market opportunity for Lynas as the share completes is base formation.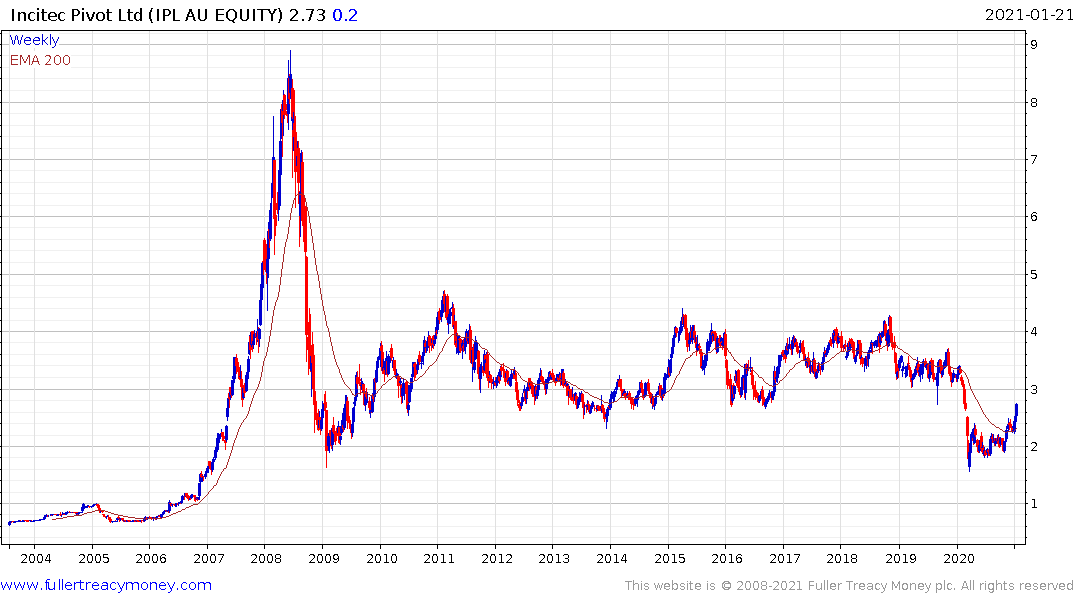 As a producer of both explosives and agricultural chemicals Incitec Pivot bridges two emerging themes. The share completed a yearlong base this week.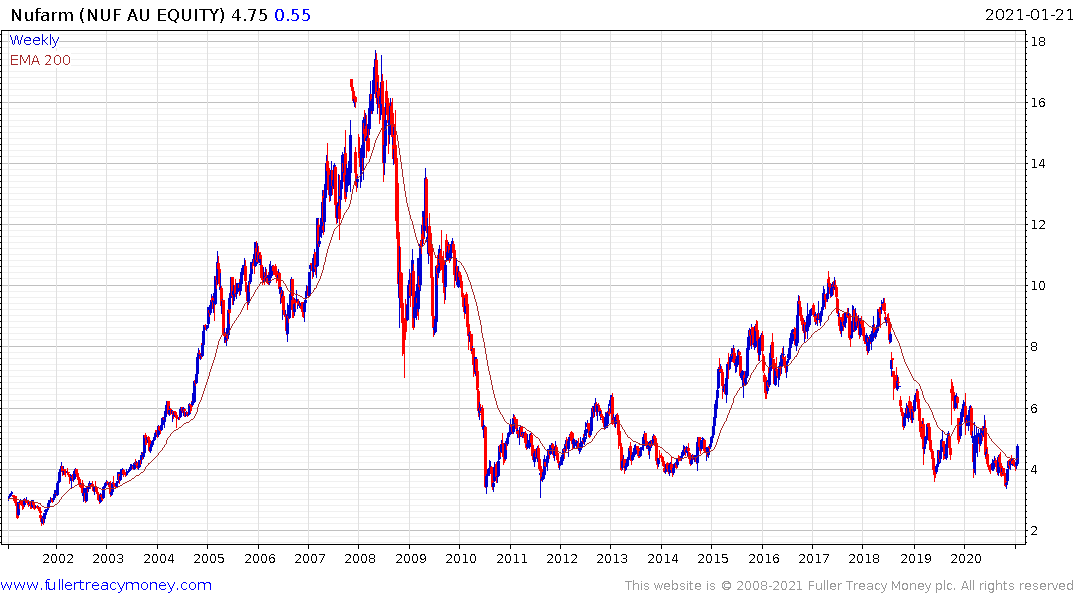 Nufarm continues to firm from the A$4 area popped back above the 200-day MA this week.
Back to top