Australian lawmaker says he isn't a suspect in China probe
This article by Rod McGuirk for APNews may be of interest. Here is a section:
The secret service, best known as ASIO, confirmed in a statement that "search warrant activity occurred in Sydney on Friday as part of an ongoing investigation," but would not comment on Moselmane or its involvement.

Less than two weeks ago, Morrison said that a "sophisticated state-based cyber actor" was targeting Australia in an escalating cyber campaign that was threatening all levels of government, businesses, essential services and critical infrastructure.

Most analysts said Morrison was referring to China, but the prime minister would not name the country.

Already high tensions between Australia and China have been raised by the pandemic.

China in recent weeks has banned beef exports from Australia's largest abattoirs, ended trade in Australian barley with a tariff wall and warned its citizens against visiting Australia. The measures have been interpreted by many as punishment for Australia's advocacy of an independent probe into the origins and spread of the coronavirus.

Australia's foreign minister has accused China of using the anxiety around the pandemic to undermine Western democracies by spreading disinformation online, prompting China to accuse Australia of disinformation.
Australia depends on China's demand for many of its exports. That's represents a difficulty for the country in attempting to assert independence from China. For its part, China has a clear interest in securing its supply chains. That means ensuring Australia is at least amenable if not fully subservient to its wishes.

I've been in conversations in China where well-placed people refer to Australia as akin to a province of China. Continuous investment in residential property, mines and farmland inform that view. Unfortunately for China, that is not how Australians view their country. The massive hacking attack earlier this month was in all likelihood intended as a warning of what is possible if Australia does not fall into line.

Australia's calls for a full investigation of the origins of the coronavirus are not unreasonable particularly since China is being so intransigent on discussion of the subject.

The demolition of the Wuhan wet market immediately following the outbreak, and destruction of evidence is only stoking further questions about what China is hiding. Unfortunately, the price of not accepting China's narrative is rather high from a domestic security and trade perspective.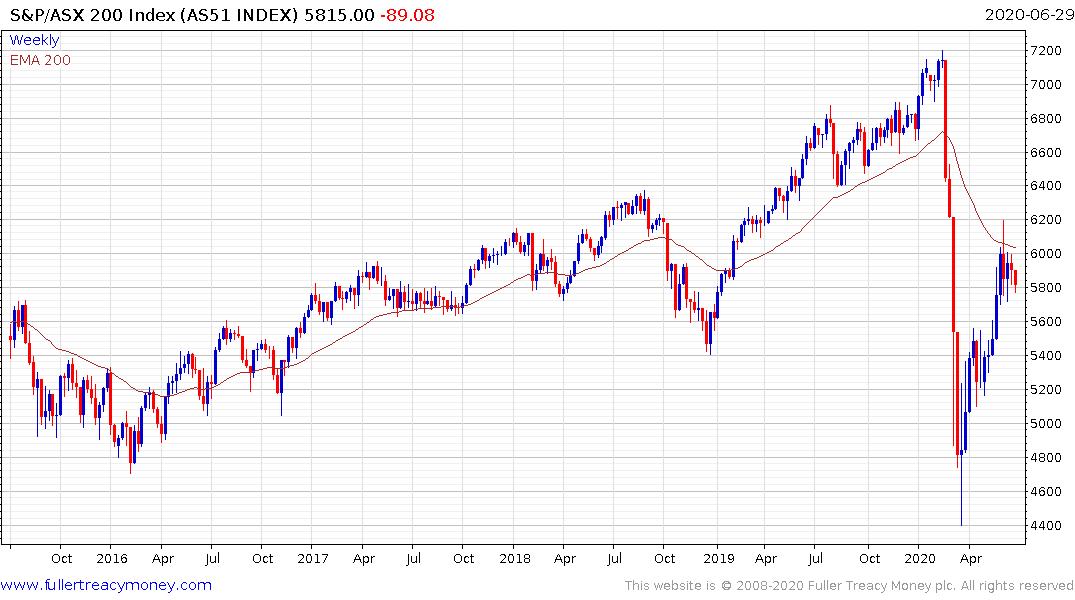 The S&P/ASX 200 is pausing in the region of the trend mean. The evolving range is, so far, relatively similar in size to the April/May consolidation. A sustained move below 5500 would be required to question the consistency of the rebound from the March low.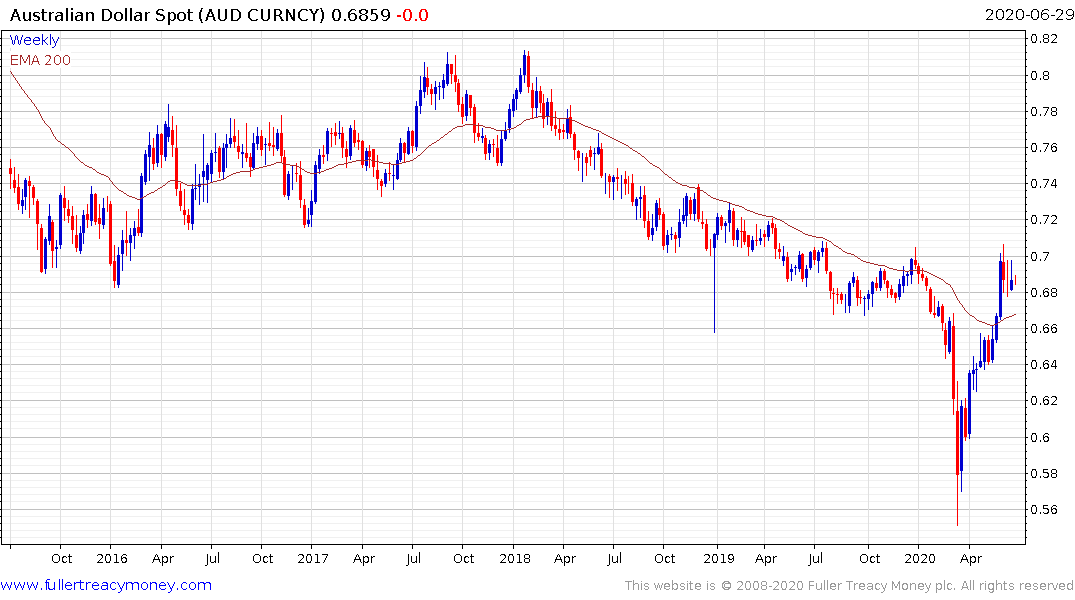 The Australian Dollar is ranging following the break of a two-year downtrend. A sustained move below 66₵ would be required to question potential for additional upside over the medium term.
Back to top