Australia to Fast-Track $2.6 Billion of Infrastructure Projects
This article by Jason Scott for Bloomberg may be of interest to subscribers. Here is a section:
Morrison has been loathe to provide stimulus that may jeopardize a promised return to surplus this fiscal year, even after the central bank urged his government to help facilitate spending on major projects.

Reserve Bank of Australia chief Philip Lowe has called for the government to tap record-low borrowing costs to ramp up investment in roads, railways and bridges to support economic growth and employment as the central bank's conventional interest-rate ammunition comes to an end.

Treasurer Josh Frydenberg has so far resisted bringing forward additional income tax cuts, maintaining he's already doing enough to support the economy. Morrison will maintain that stance in Wednesday's speech.

"A panicked reaction to contemporary challenges would amount to a serious misdiagnosis of our economic situation," Morrison will say in the speech. "A responsible and sensible government does not run the country as if it is constantly at DEFCON1 the whole time, whether on the economy or any other issue."
While the ideal of a budget surplus is laudable, the government bond market is suggesting a lot more stimulus is required to reignite animal spirits. Easing mortgage rules, fiscal stimulus and lower interest rates are have all been implemented in the last few months to support growth but Australia has among the world's highest consumer debt to GDP ratios. That suggests continued commitment to supporting the economy is going to be required if the expansion is to persist.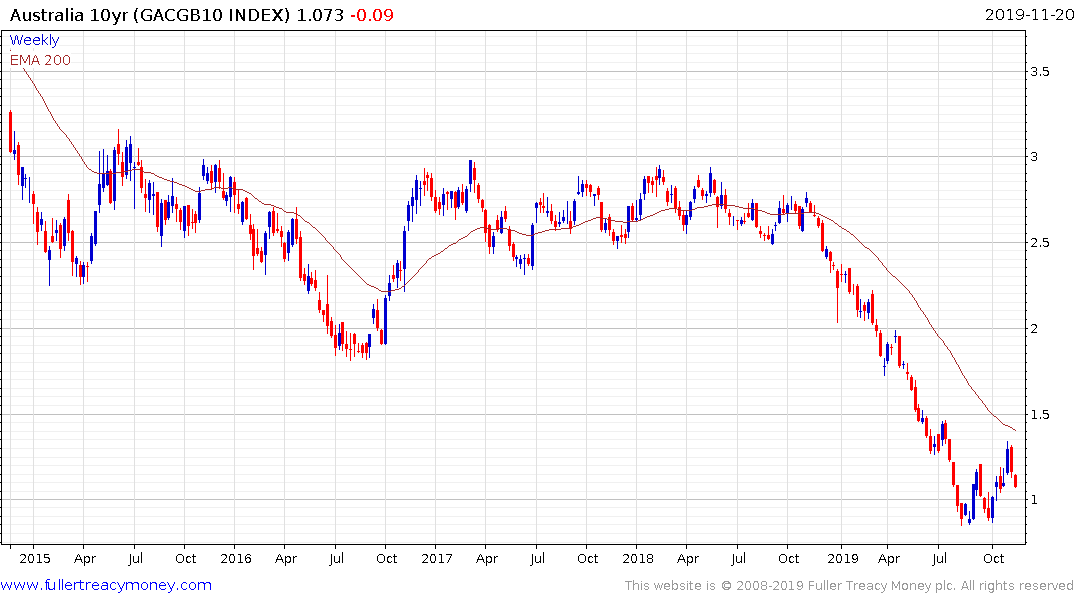 10-year yields are contracting once more, following a reversion towards the mean. The lows near 0.85% will need to hold if a return to demand dominance and the desire for a safe haven that represents is to be avoided.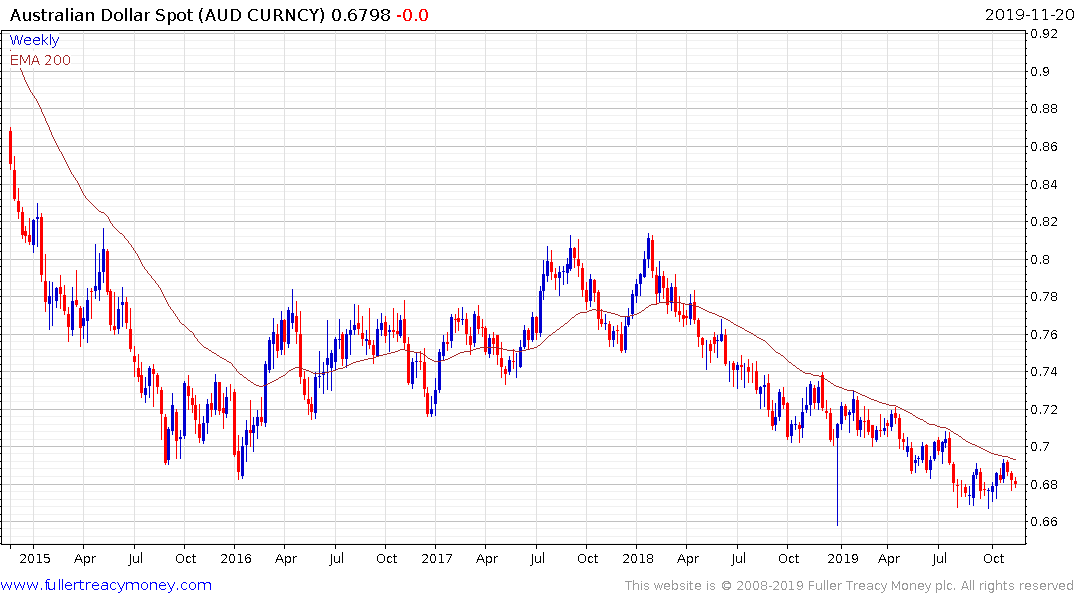 The Australian Dollar has a similar pattern to government bonds yields over the last few months.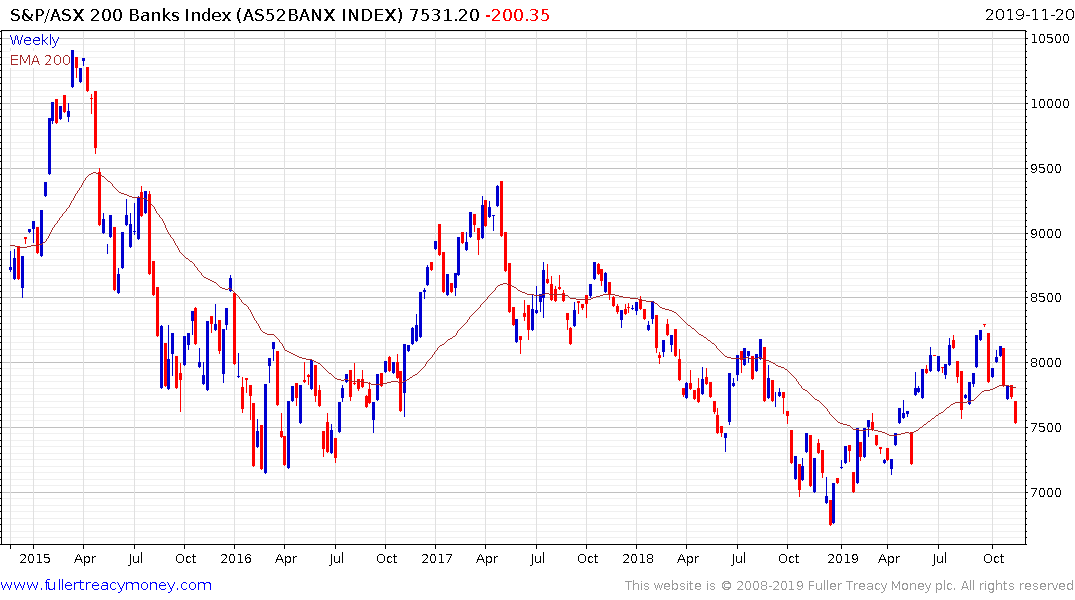 The S&P/ASX 300 Banks Index dropped to break the uptrend that began in January this week. A clear countermanding upward dynamic will be required to question potential for additional weakness.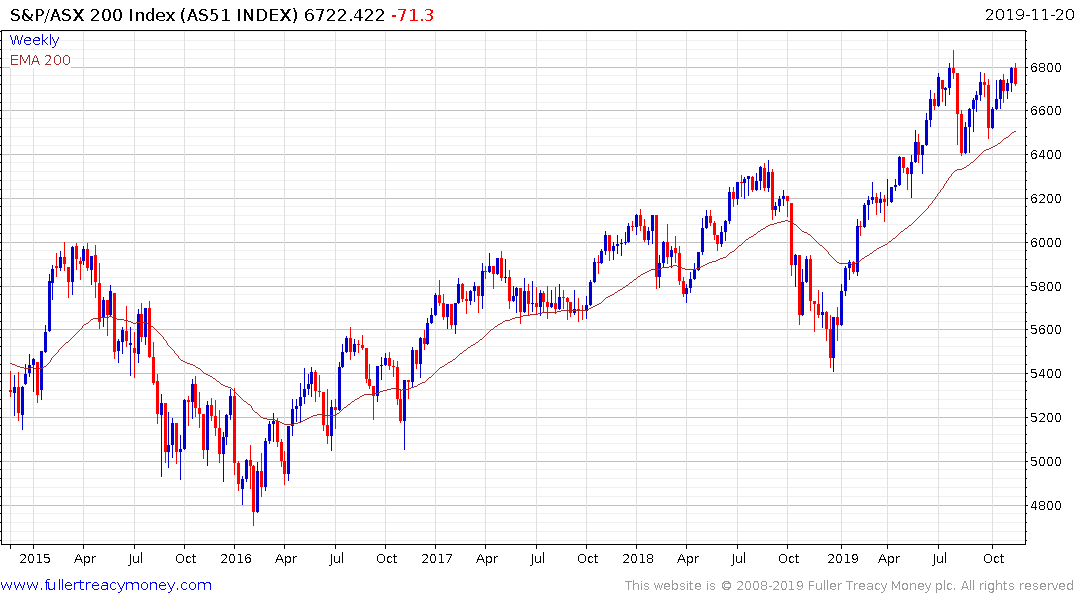 The S&P/ASX 200 is pausing in the region of the July peak and some additional consolidation, to unwind the short-term overbought condition appears likely.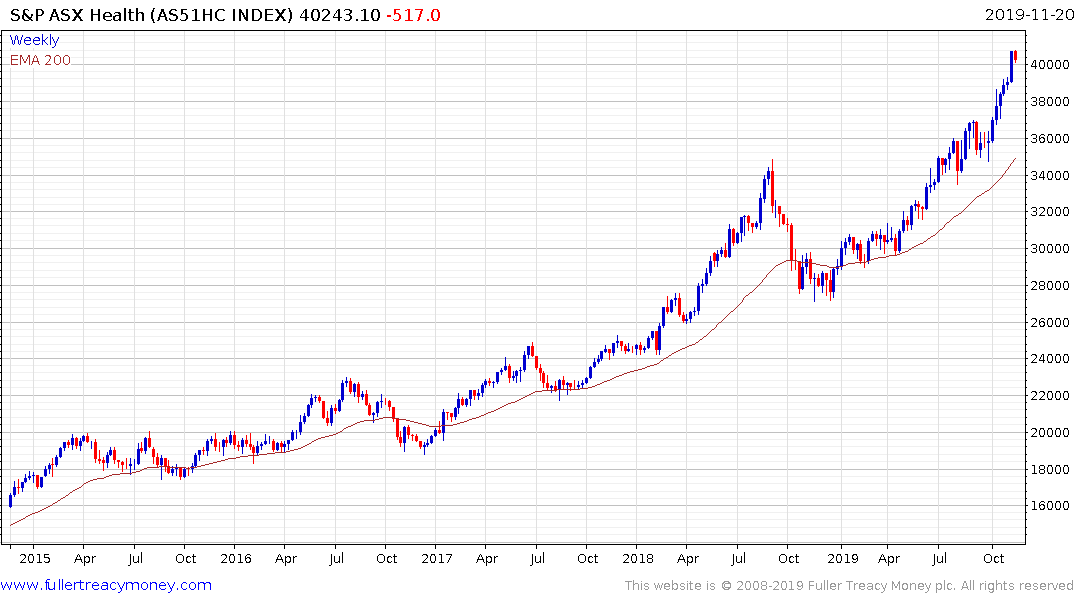 The S&P/ASX Healthcare Index has been the runaway outperformer in the Australian market over the last couple of years. It is currently looking quite overextended following a banner year. The two best performers in the Index, but which are also among the smaller constituents, Avita Medical and Polynovo, have already begun to revert back towards their respective means.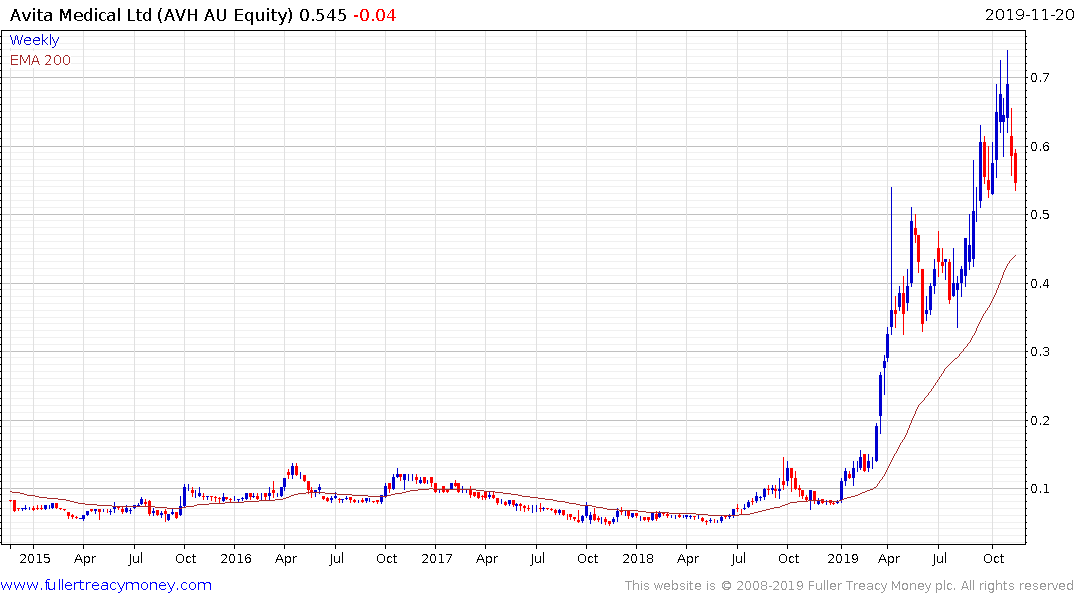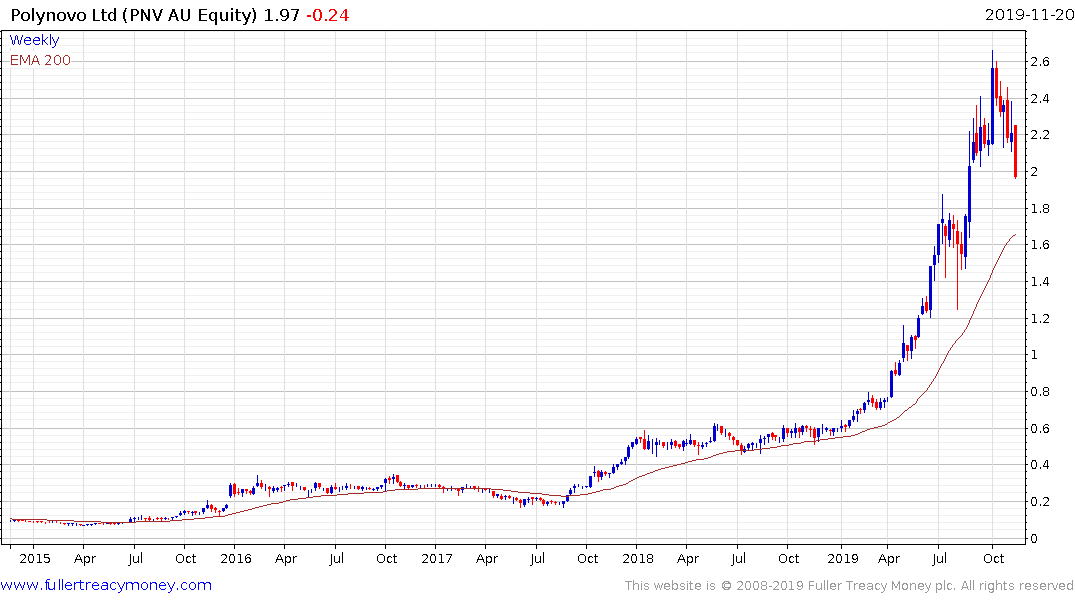 Back to top