Australia Sees Record Wheat Harvest But Warns Rains Hurt Quality
This article from Bloomberg may be of interest to subscribers. Here is a section:
Early spring rainfall had helped yields across eastern states, while cropping regions in South Australia and Western Australia were boosted by rain and mild temperatures in October. The damage and losses from torrential rains in November are likely to be worst in New South Wales.

Receivals of grain are already showing signs of reduced quality, though canola crops are indicating good oil content, the forecaster said. There is a risk that more heavy rains in December could spur further downgrades and the potential for more crop losses. The national winter crop is expected to reach a record 58.4 million tons, an increase of 6.6% from the September forecast.
Low quality wheat ends up as animal feed. Higher quality grains end up as bread and other products for human consumption. Even though the Euronext feed wheat and Chicago wheat futures have different delivery qualifications, they tend to share a great deal of commonality.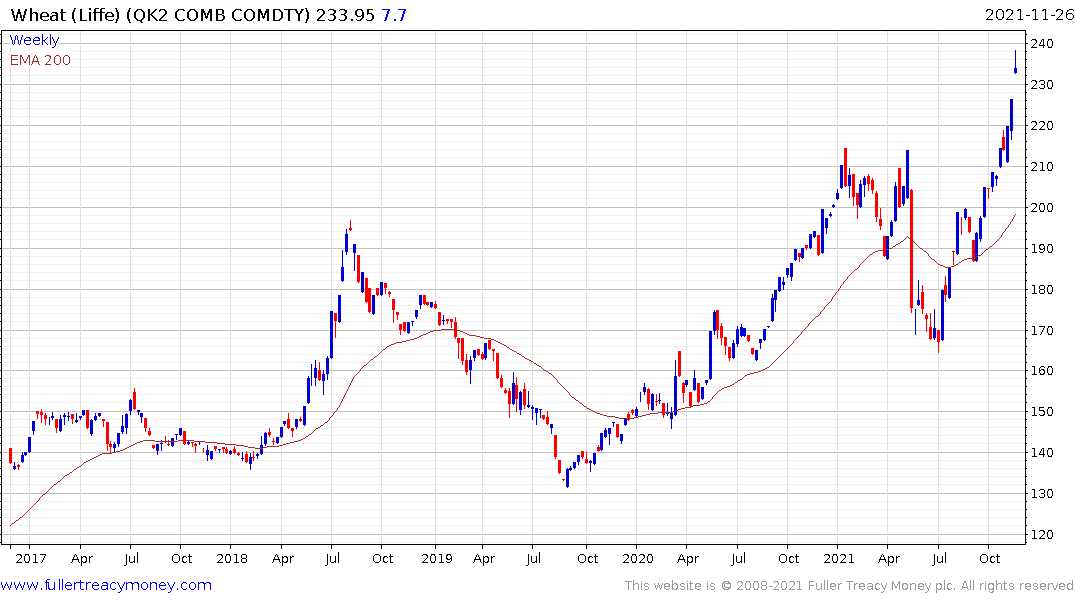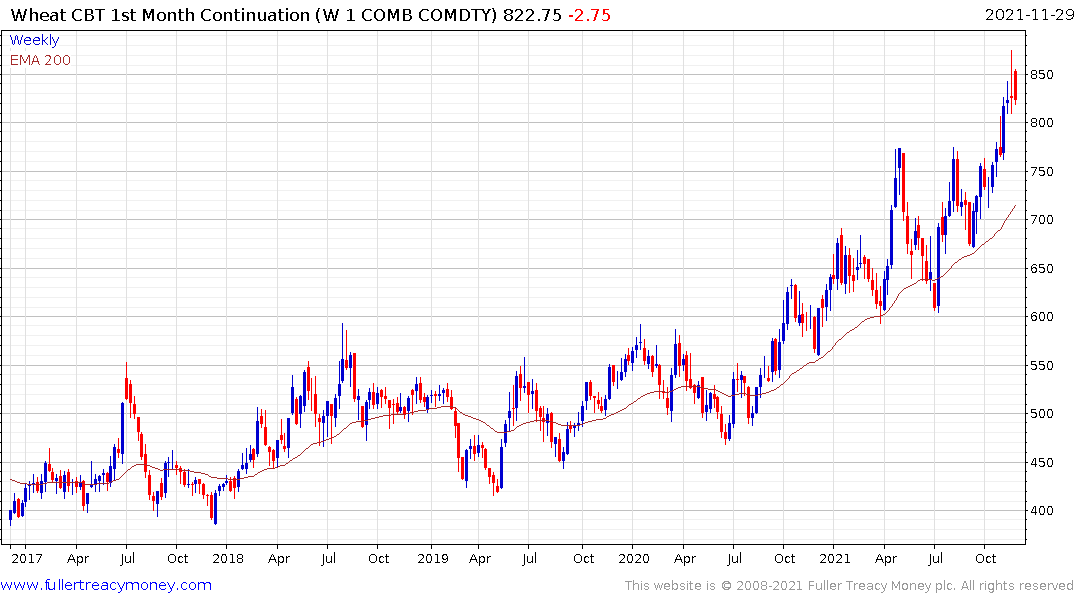 News of a bumper Australian harvest is trimming the recent strength in the market and a reversion back down towards the mean is unfolding.
Meanwhile the reality for consumers is bread products are likely to get more expensive over the next year because of the dearth of higher quality grain. At the other spectrum, the quantity of feed wheat available for poultry and pigs will help to reduce the cost of production.
Back to top