Australia Economy Set for Rapid Recovery After Exiting Recession
This article by Michael Heath for Bloomberg may be of interest to subscribers. Here is a section:
Gross domestic product advanced 3.3% in the three months through September, exceeding estimates, as consumption surged by the most in the 60-year history of the report, the Australian Bureau of Statistics said in Sydney Wednesday. The rebound came after the economy contracted 7% in the second quarter.

The expansion occurred as Victoria state, representing a quarter of the economy, was shuttered to contain a renewed Covid-19 outbreak and before the announcement of the additional fiscal-monetary injection. Reserve Bank chief Philip Lowe has made clear he's prepared to run the economy hotter than normal, given elevated unemployment and little risk from price pressures.

"The first step was to build the bridge to get us over the pandemic," Lowe said in parliamentary testimony on Wednesday. "We're coming down the other side of that, we're kind of ramping off the bridge and now it's building the road to recovery."
Limiting the spread of the pandemic to Victoria, at least until vaccines become widely available, has been a major success for Australia. It also leaves the country in a strong position to accelerate out of the recession with minimal loss of capacity. While the unemployment rate3 has jumped two percent this year, that is a small increase relative to what has been seen in European and North American economies.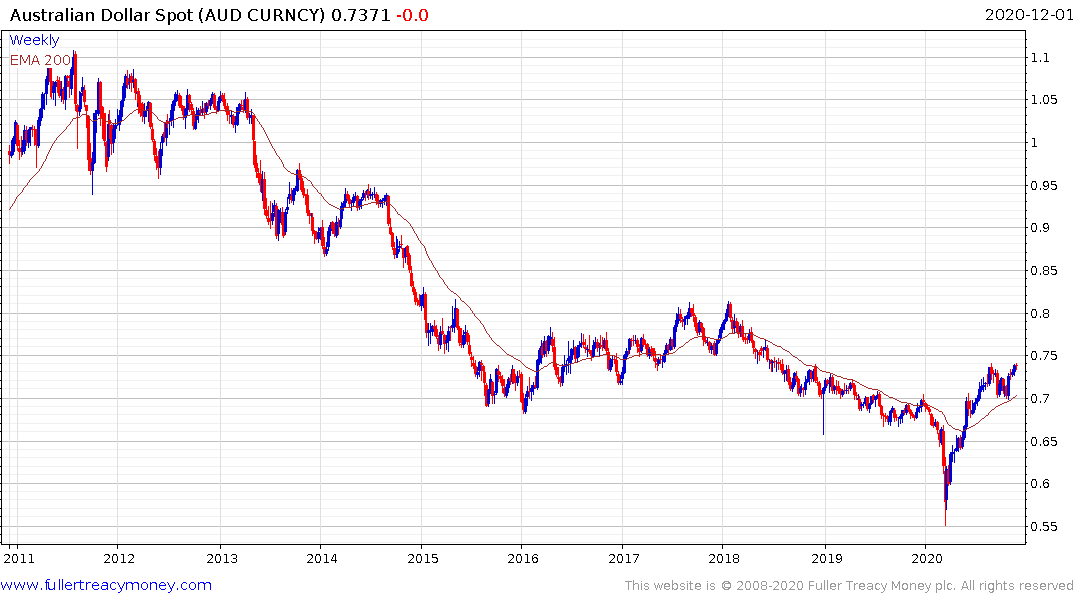 The Australian Dollar hit a new recovery high today and remains on a recovery trajectory. The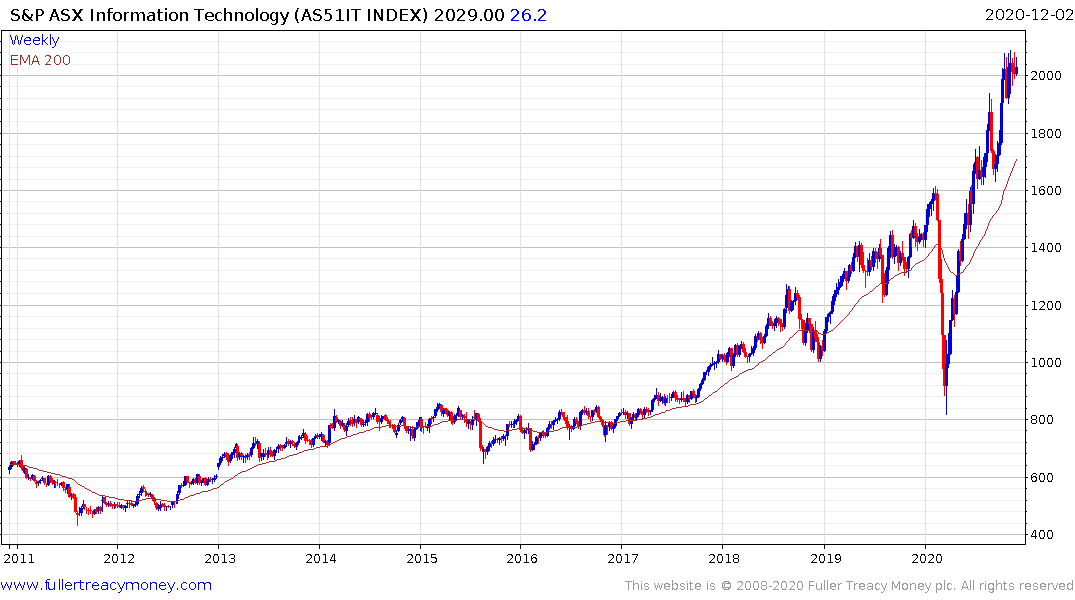 The S&P/ASX Information Technology Index has prospered during the pandemic but has lost momentum over last month.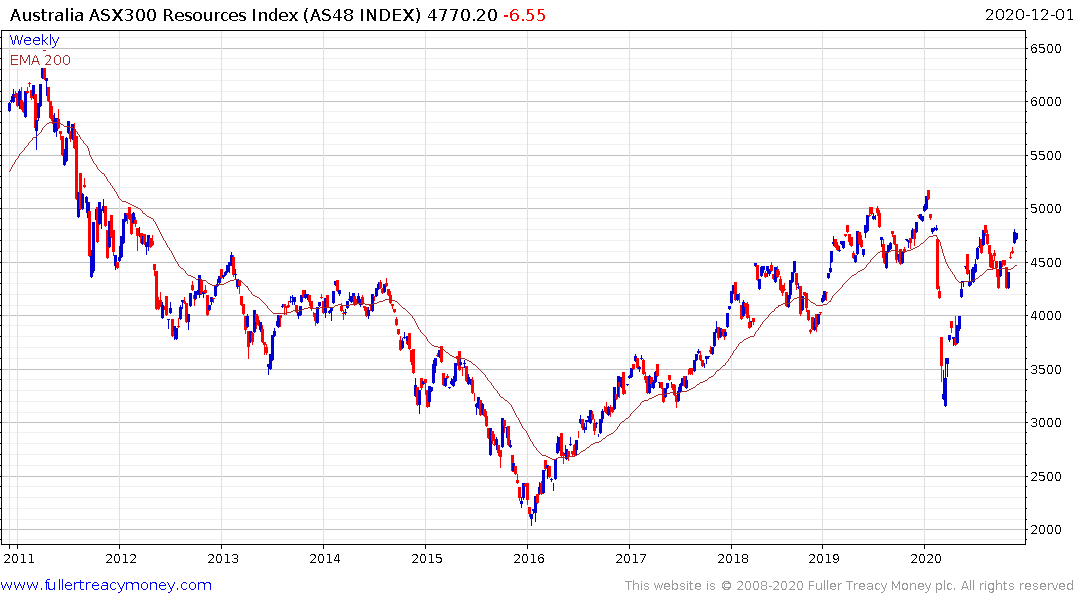 Meanwhile the resources sector is beginning to firm despite the strong Dollar since it is likely to be a beneficiary of a return to synchronised global growth in 2021.
Back to top